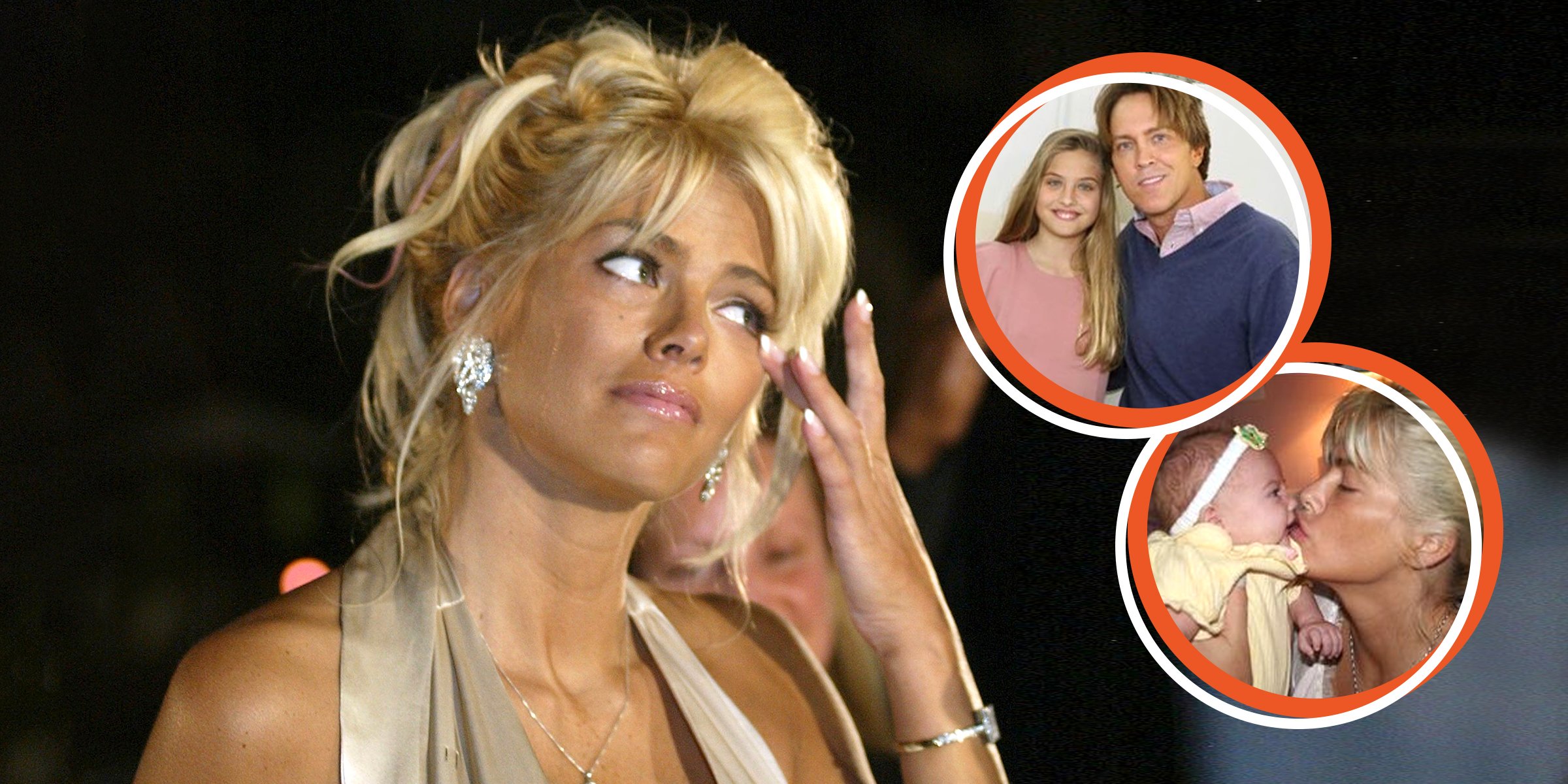 instagram.com/larryanddannielynn Getty Images
Anna Nicole Smith's Daughter Turns 16 — She's Made It through Turmoils Though 'Odds Were Stacked Against' Her

Anna Nicole Smith had an interesting life filled with controversy. She gave birth to two beautiful children, but sadly her son passed away just days after his sister was born. Smith forced coroners to perform a second autopsy on her son so she could find out the truth about his death.
Smith welcomed her first child, son Daniel, with her ex-husband Billy Wayne Smith. He was twenty when he passed away after his sister, Dannielynn Birkhead, was born. Smith's lover, Larry Birkhead, took custody of Dannielynn after Smith's death.
Smith passed away when Dannielynn was five months old, but before she passed, she tried to understand how her son had mysteriously passed away when he came to visit his new sister.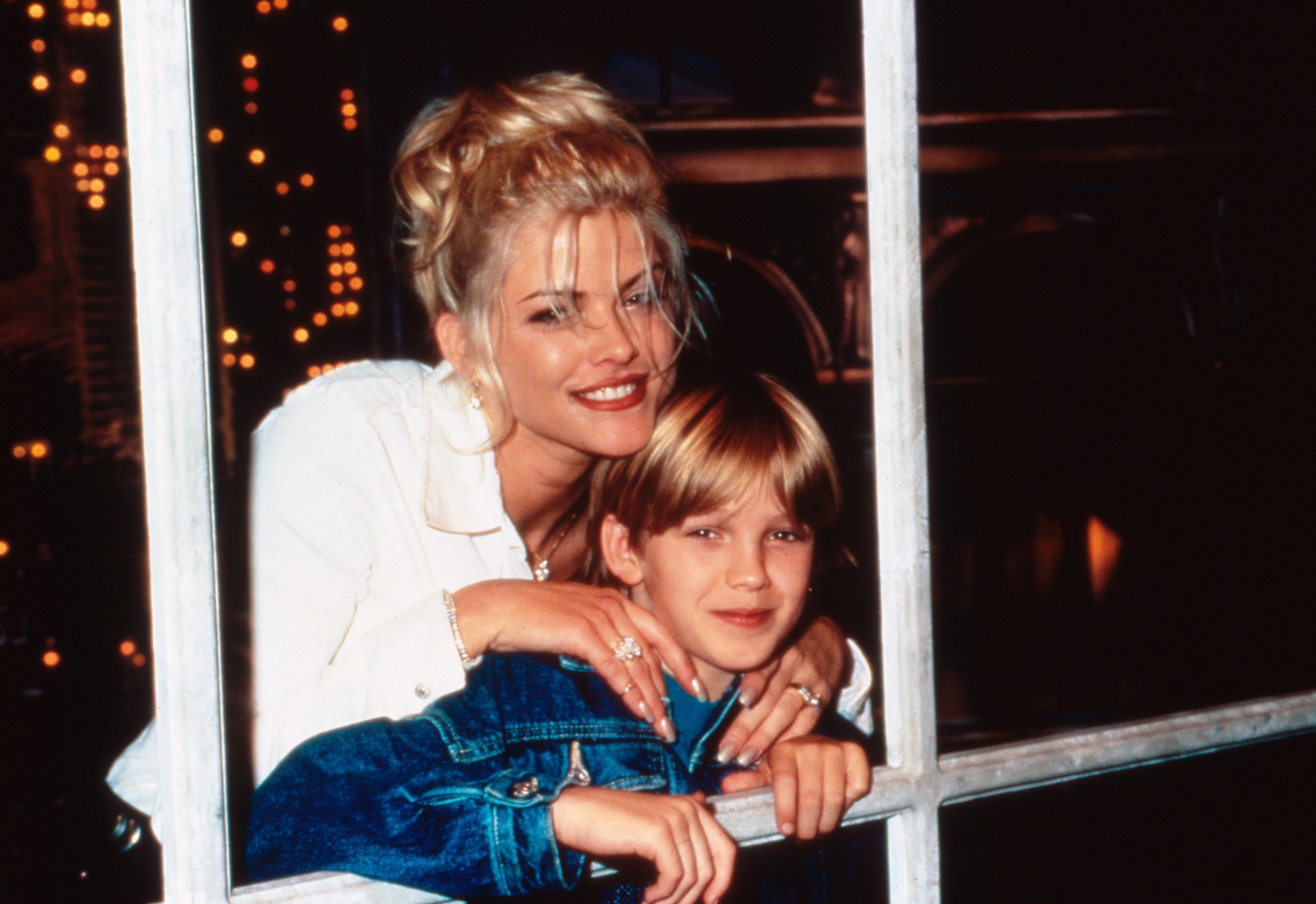 Anna Nicole Smith and her son, Daniel Wayne Smith, on June 24, 1997 | Source: Getty Images
On September 7, 2022, Dannielynn turned 16, and her father took to Instagram to wish her a happy Sweet Sixteenth. He mentioned that he had not been there for her since birth but had been there every day since then.
He described their life together, saying that people thought the young woman would not turn out to be the wonderful person she is today because of the rough start that she had in life.
In 2018, Birkhead and Dannielynn went on a trip to the Bahamas, where they honored her mother and brother's legacies. The Bahamas are special to the family as it is where Dannielynn was born and where her mother and brother are buried.
Birkhead revealed that he thought the trip was a good idea so that Dannielynn could learn about the place where she was born and learn more about her mother. He said:
"It'll bring her back and give her sort of a feel of, you know, places where her mom used to go and things that she used to do down here and just, kind of, have some fun with her at the same time."
He also mentioned that the locals knew Dannielynn and considered her a royal. For this reason, when she visits the Bahamas, she is often stopped and asked to take photos or chat with the locals.
The place also has a tragic story, though, because in 2006, before Dannielynn could even get to know either of them, she lost her mother and her brother within months of each other in the idyllic location.
Daniel Died In His Mom's Hospital Room
Soon after Dannielynn was born, Daniel flew to the Bahamas to spend time with his mother and his new baby sister. Smith and Daniel had a close relationship, and it was an exciting time for them to share. However, it ended in tragedy.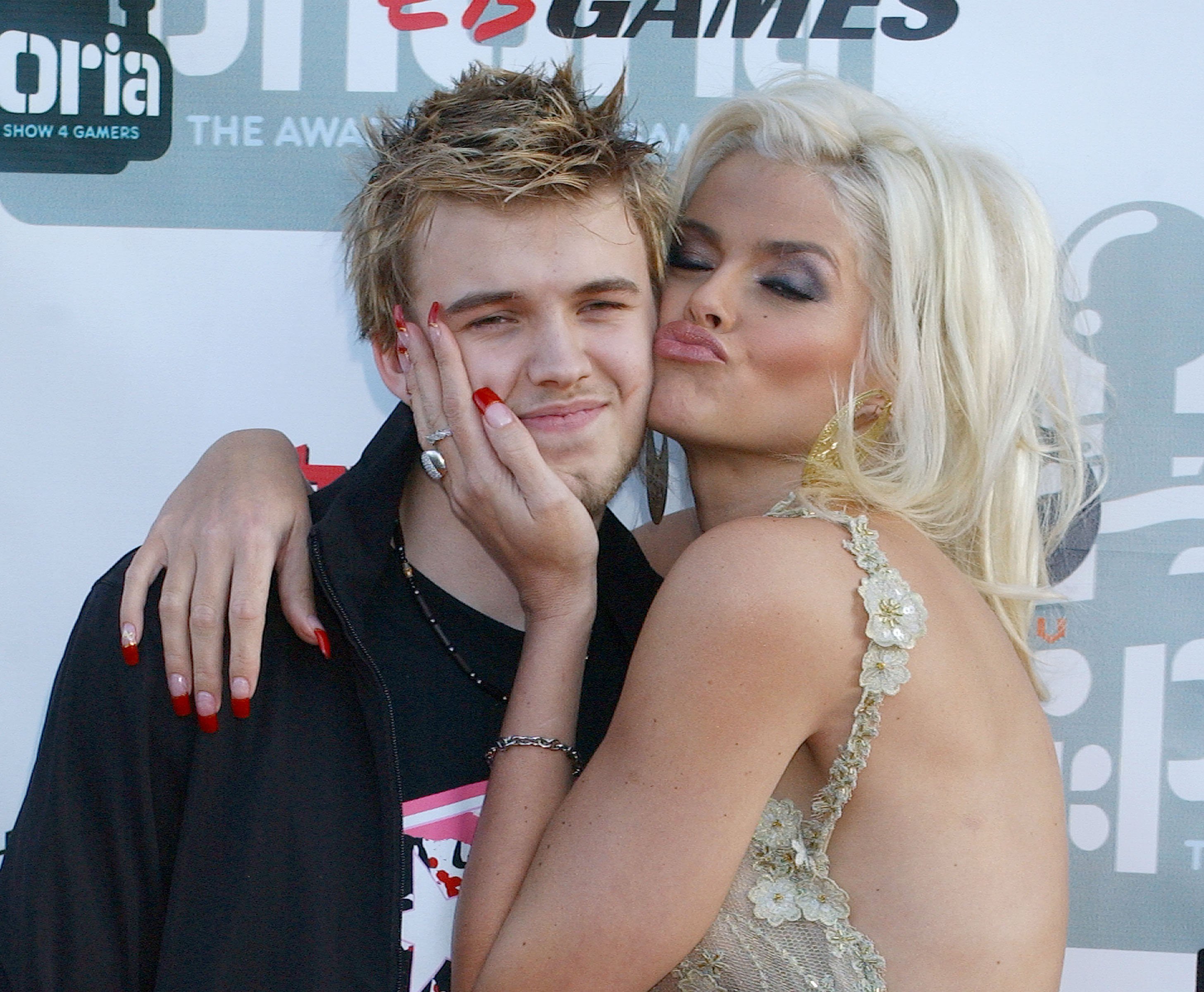 Anna Nicole Smith and son Daniel at the Shrine Auditorium in Los Angeles, California for "G-Phoria - The Award Show 4 Gamers" on June 31, 2004 | Source: Getty Images
Soon after reuniting with her beloved son, Smith had to bid him farewell again. He was found sitting upright in his mother's hospital room, having passed away from what was ruled an accidental drug overdose.
However, when Smith heard the autopsy ruling, she refused to believe that her son had any drugs in his system and ordered a second autopsy to find the truth about what happened to her son while she and her daughter slept just steps away from him.
After the reports from his first autopsy were released, Smith hired a pathologist. It was said that it was not unusual for families to want to hire their own pathologist in case the original pathologist had overlooked something.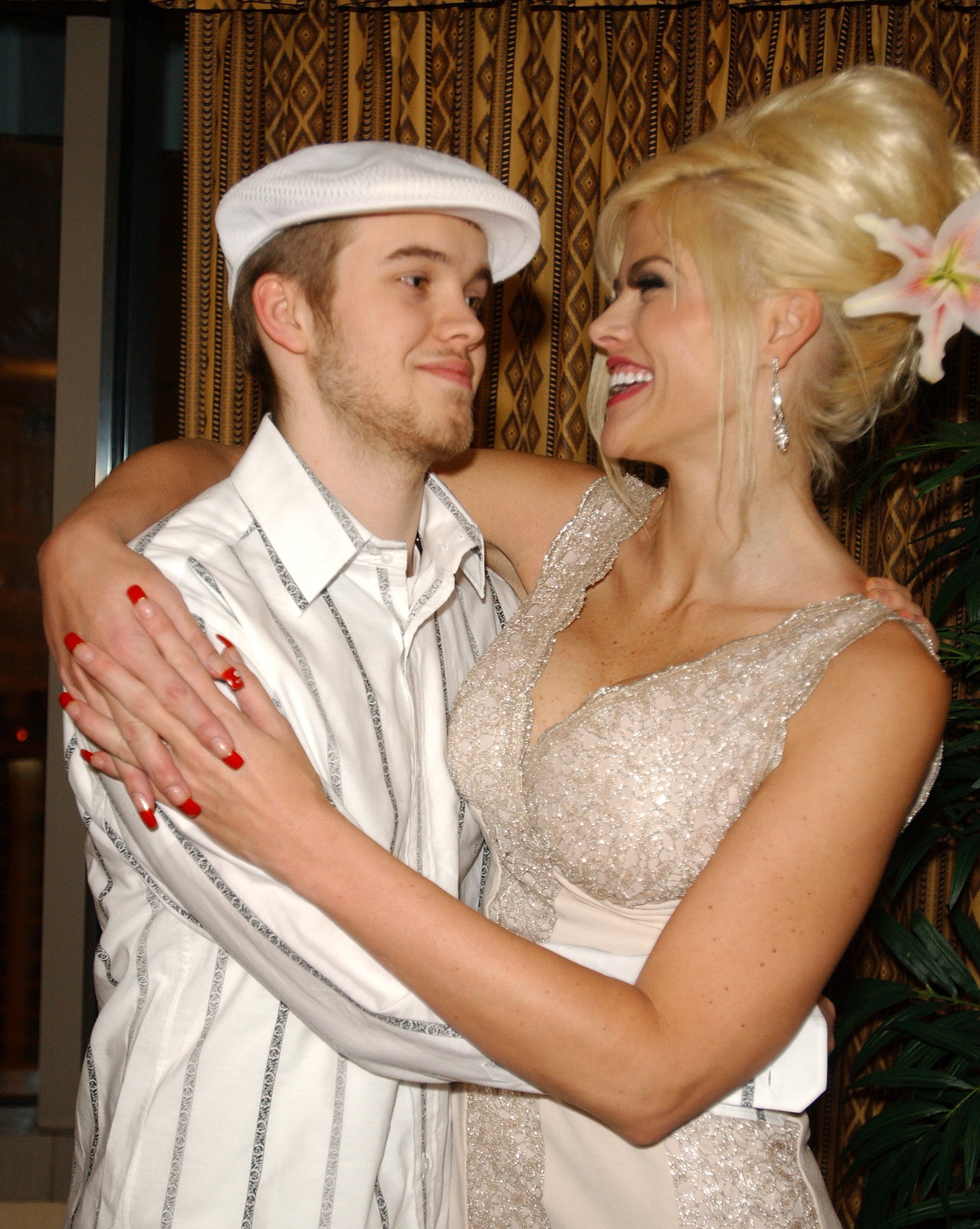 Anna Nicole Smith and son Daniel at The Aladdin Resort and Casino on New Year's Eve 2004 | Source: Getty Images
The pathologist Smith hired, Cyril Wecht, had completed the autopsies for extremely famous names, such as Elvis Presley. He was described as the best at conducting autopsies and came highly recommended.
The autopsy results completed by Wecht were not released to the public. However, some found it suspicious that Daniel could have passed away in a building filled with medical staff.
Friends said that after Smith lost Daniel, she felt like she had lost a part of herself. Some friends even said she felt like she traded children because Daniel passed away soon after Dannielynn's death.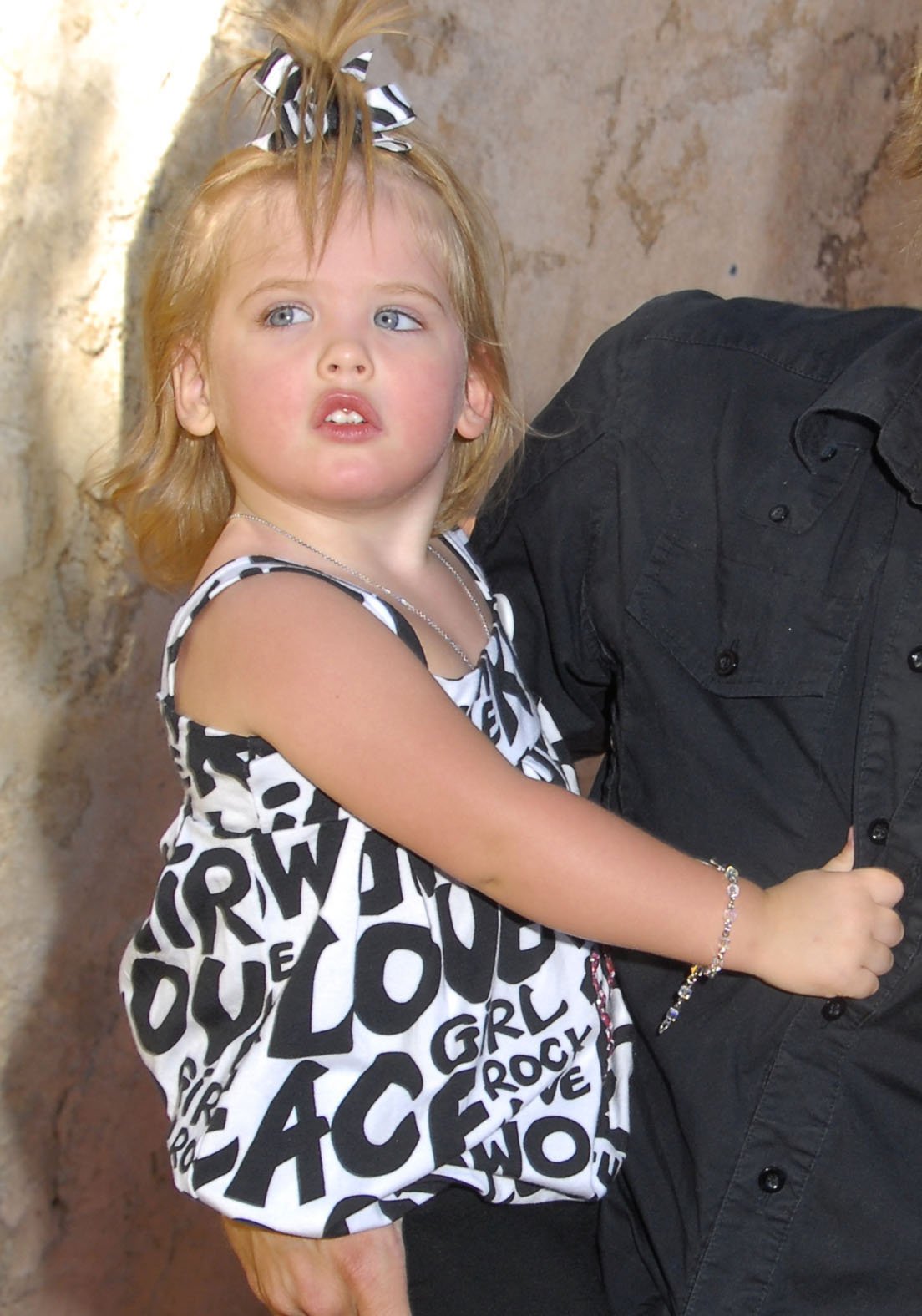 Dannielynn Smith arrives at the Launch celebration party for The Simpson's Ride at Universal Studios Hollywood on May 17, 2008 in Universal City, California | Source: Getty Images
Five months after Daniel died from an accidental overdose, Smith passed away similarly. Dannielynn was then named as the sole heir of her mother's estate. Five years before Dannielynn's birth, Smith had named Daniel the sole heir.
However, because Daniel had passed away before his mother, a judge decided that Dannielynn was entitled to her mother's estate. He then set up a trust in her name and asked that Larry Birkhead and the executor of Smith's will, Howard K. Stern, be co-trustees.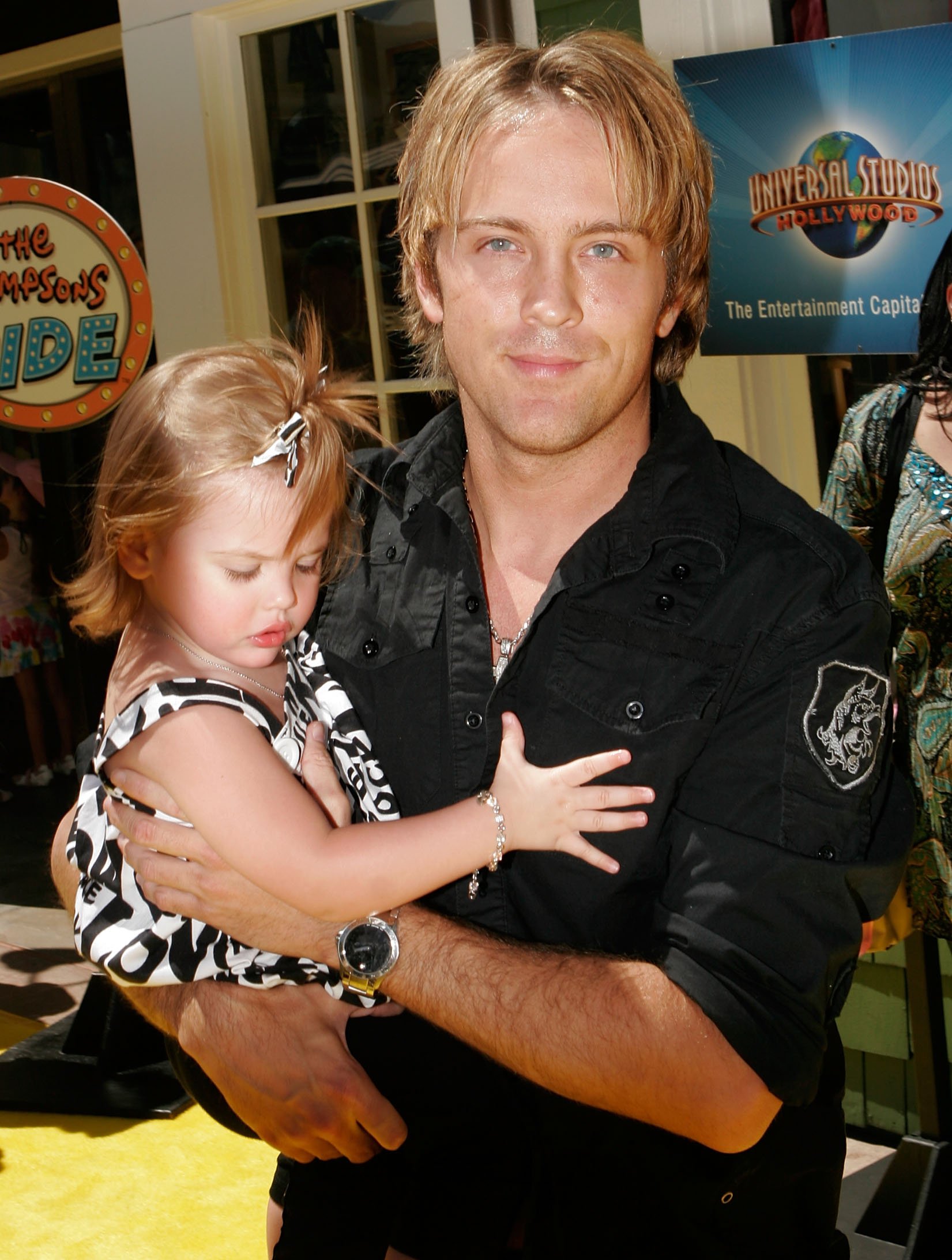 Dannielynn Smith and Larry Birkhead arrive at the launch of the new "The Simpsons Ride" on May 17, 2008 at Universal Studios in Universal City, California | Source: Getty Images
Although Dannielynn did not have an easy start in life, Birkhead has ensured that she has grown up as peacefully as possible and has everything she needs to become a successful and independent young woman.
Birkhead Devoted His Life to Dannielynn
At the beginning of Dannielynn's life, Birkhead had to get a paternity test to prove that he was Dannielynn's father. Once he had the proof, he did everything possible to ensure that the young girl had the best life possible.
In a February 2022 post on Instagram, Birkhead paid tribute to Smith and mentioned that he saw a little bit of Smith in their daughter daily. He also said that Dannielynn was courageous like her mother.
Birkhead has also spoken about what it is like to raise his daughter alone, knowing that Smith is deceased. He confessed:
"We make the best of it, and I think Dannielynn's best days are still to come. She's got such a bright future in front of her, and I try every day to keep a little bit of the memory alive of her mom."
Dannielynn has been primarily raised outside the spotlight, and Birkhead has dedicated his life to raising her, but they do step out once a year at The Kentucky Derby. The father-daughter duo live in Kentucky and have made it a tradition to attend the event.
While Birkhead experienced some fame while in a relationship with Smith, he is now a photographer who dabbles in real estate. Dannielynn is growing up in a quiet, healthy environment.
Please fill in your e-mail so we can share with you our top stories!
The information in this article is not intended or implied to be a substitute for professional medical advice, diagnosis or treatment. All content, including text, and images contained on news.AmoMama.com, or available through news.AmoMama.com is for general information purposes only. news.AmoMama.com does not take responsibility for any action taken as a result of reading this article. Before undertaking any course of treatment please consult with your healthcare provider.