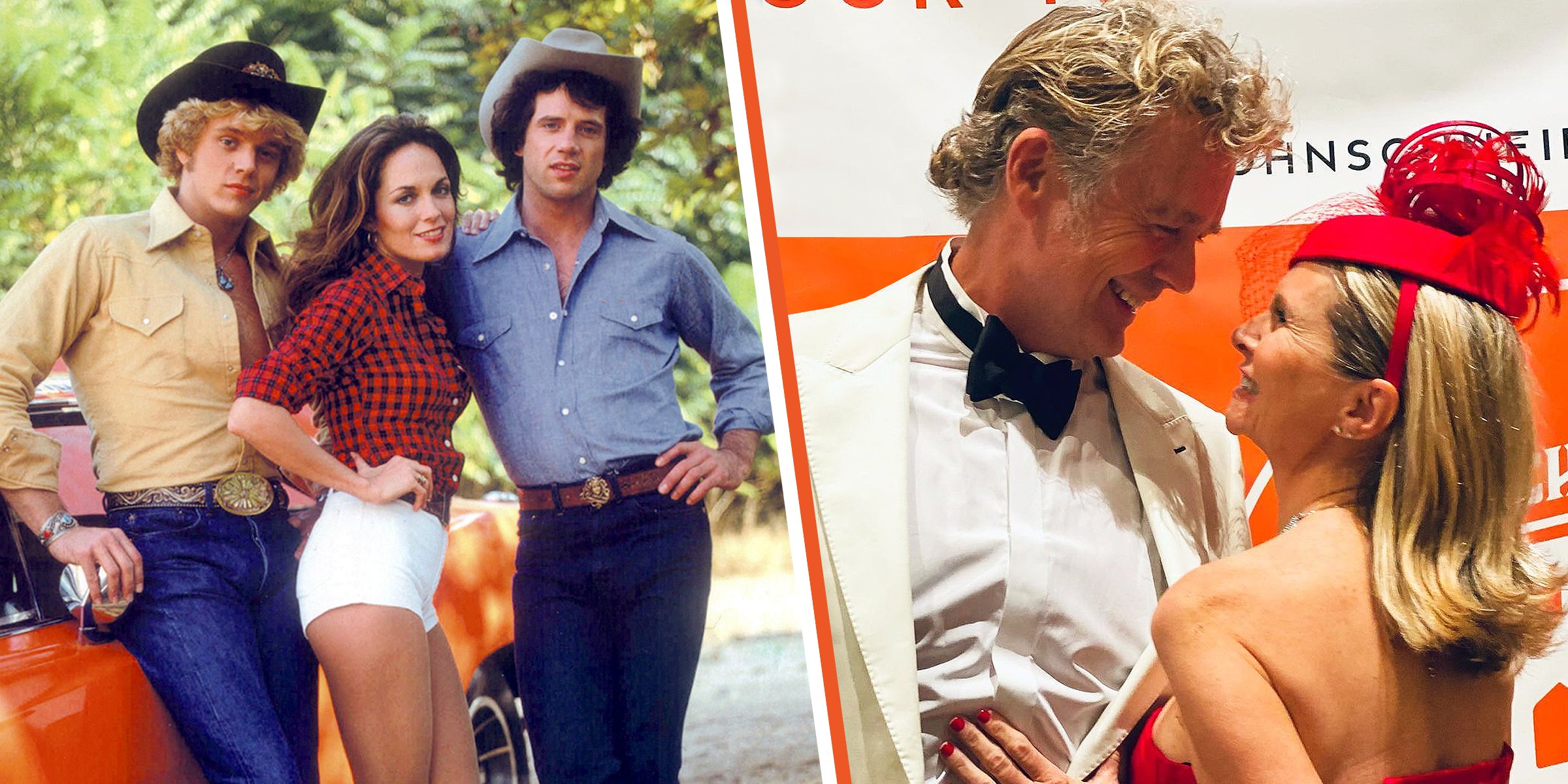 Getty Images
John Schneider Was So Happy to Marry His Love 'Before God' That He Didn't Wait for Divorce to Be Finalized

Hollywood divorces are anything but uncommon, and they're often well-documented. However, for John Schneider, it was not the end of his marital relationship that broke his heart, but rather the relationships he lost with his children. He remarried his girlfriend before his first divorce was even final.
Scheider and his first wife, Elly Castle, divorced after 25 years together. During this time, they built a beautiful life for their children and afforded them a particular lifestyle that they quickly got used to.
Castle filed for divorce in 2014, citing irreconcilable differences. While the end of their marriage was brutal for Schneider, it was nothing compared to trying to keep his relationship with his children on solid footing.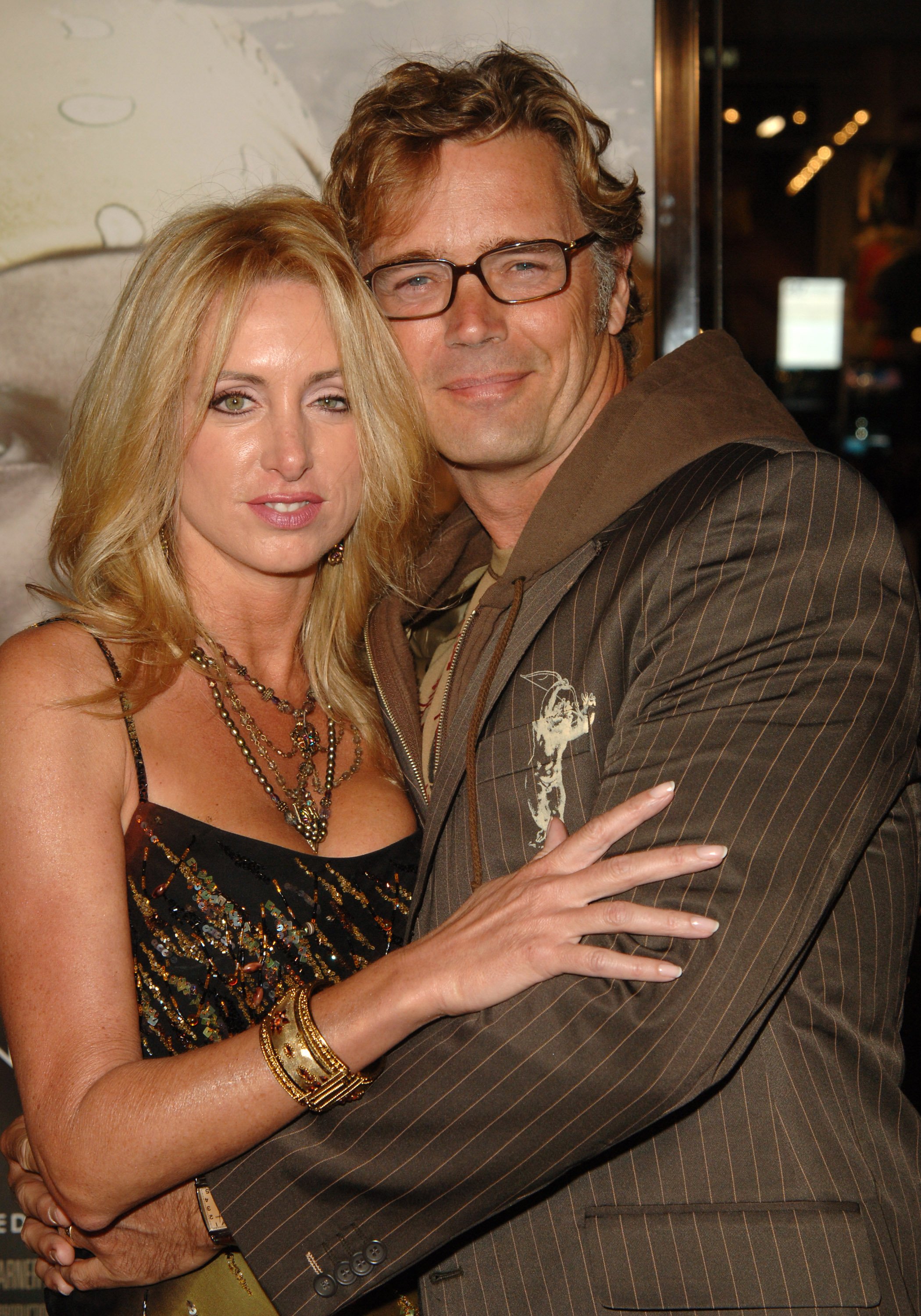 Elly Castle and John Schneider during Warner Bros. Pictures' "North Country" Los Angeles Premiere - Arrivals at Grauman's Chinese Theatre in Hollywood, California, United States | Source: Getty Images
While Castle said that she had filed for divorce so that she and Schneider could remain friends for their children's sake, the divorce negatively impacted Schneider's relationship with his children anyway.
Castle and Schneider share three adult children. Leah and Chasen are Elly's children from a previous marriage, and the couple shares a daughter, Karis. Although the children are not biologically Schneider's, he always treated them as though they were his own.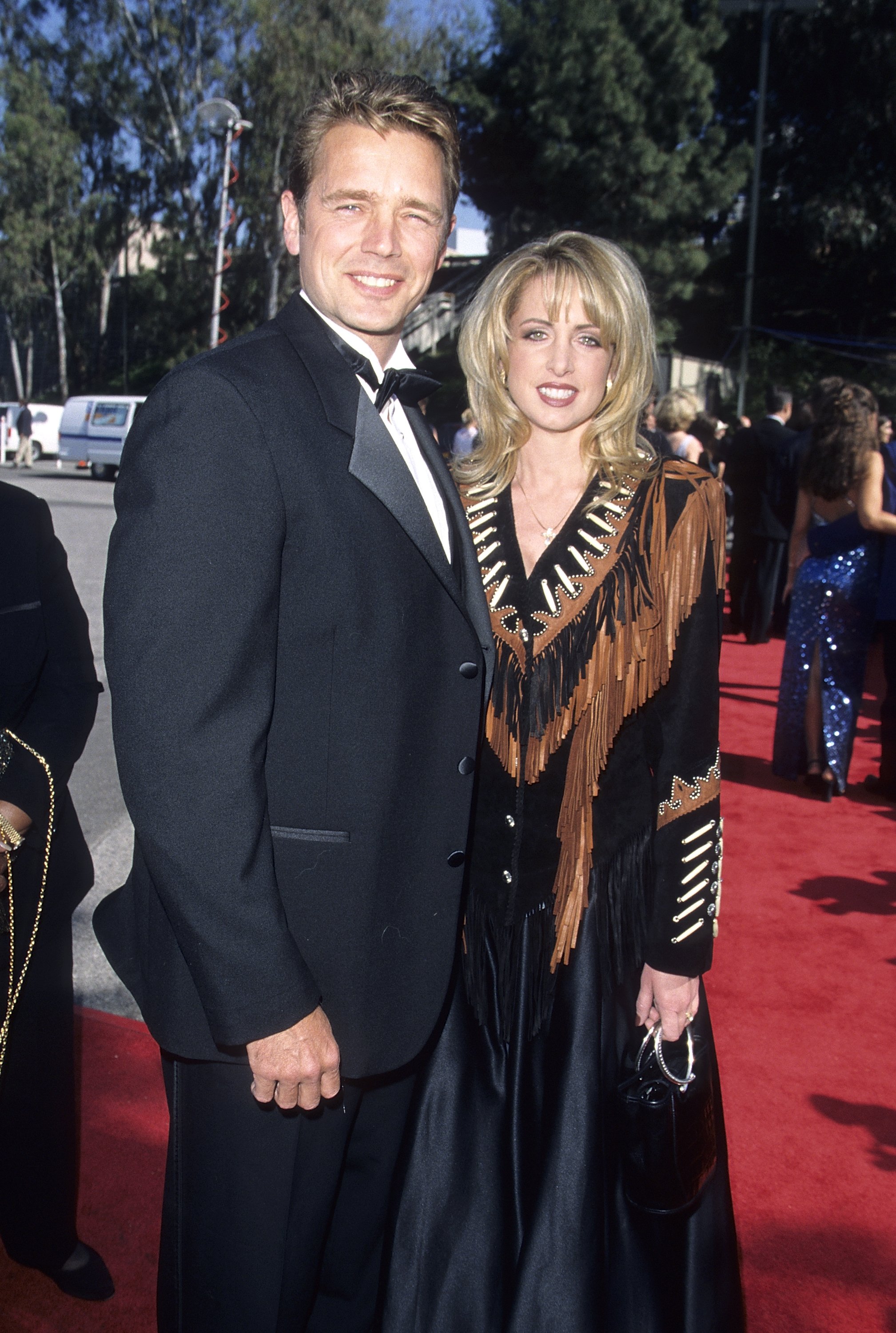 John Schneider and ex-wife Elly Castle attend the 34th Annual Academy of Country Music Awards on May 5, 1999 at the Universal Amphitheatre in Universal City, California | Source: Getty Images
The "Dancing With The Stars" alum said that he no longer had contact with his children because of the divorce but hadn't given up hope that they might all be together once again one day. He also admitted:
"I never thought, in the vision of my life, [what I never saw] was not having a relationship with my children. It more than hurts. 'Hurt' is a tiny, tiny word. I don't have a word for what that feels like."
Their divorce proceedings took five years to end, and it was difficult for everyone involved. Initially, Castle demanded $31k a month in spousal support as she said she had been out of the workforce for too long to get a job when they divorced.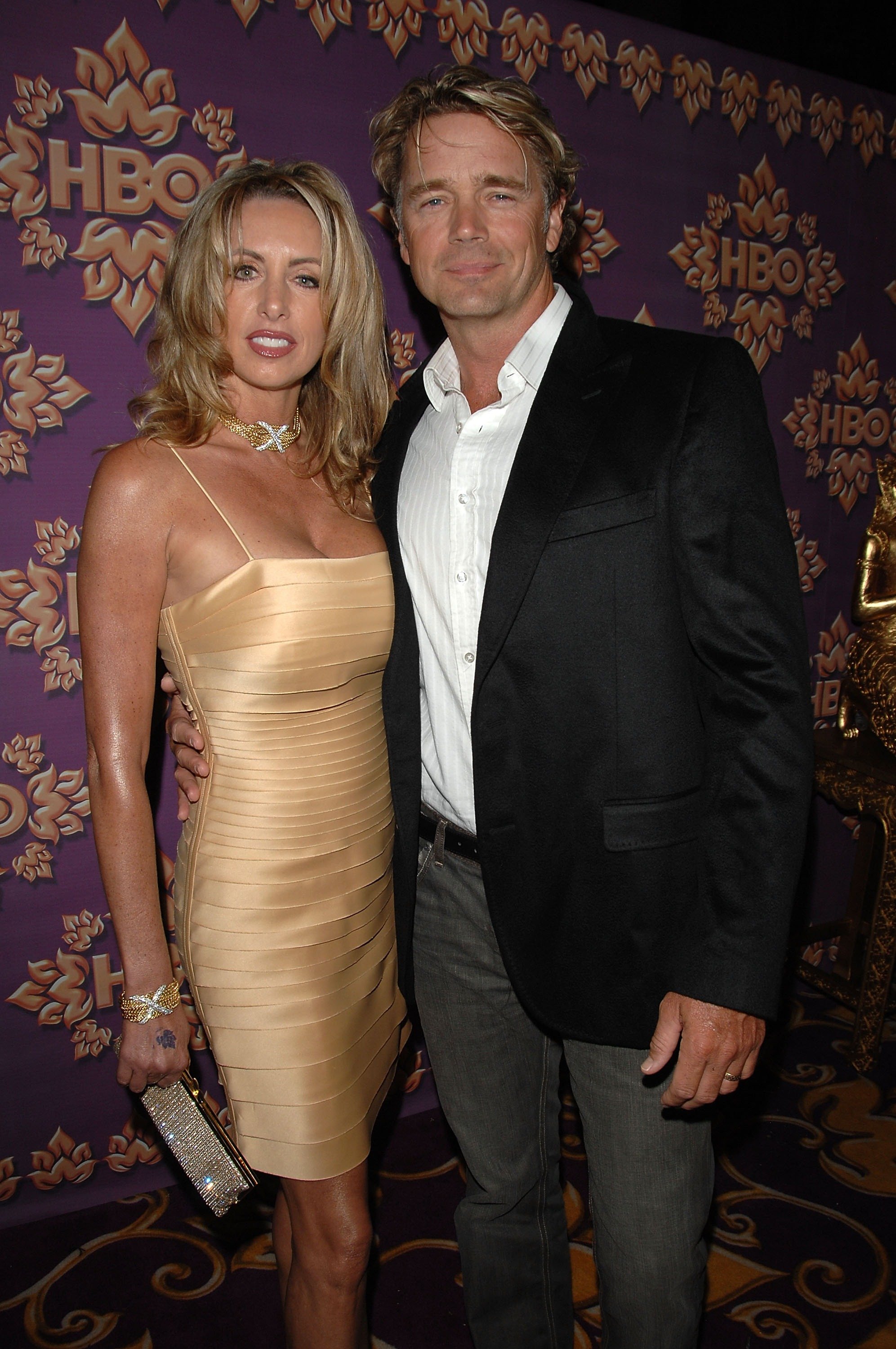 John Schneider and Elly Castle attend the HBO Emmy after party at the Pacific Design Center on September 16, 2007 in Los Angeles, California | Source: Getty Images
Eventually, she was awarded $25k and 25% of his Screen Actors Guild pension. Schneider was also made to pay all of Castle's legal fees and was awarded $60k from the IRA after Schneider tried to protect himself by selling off properties.
All of his children have followed in his showbiz footsteps. Karis is an actress, as are her brother and sister. Karis is best known for starring in her father's "Collier & Co." which premiered in October 2006.
Chasen always had an interest in acting and went to school specifically to learn different acting techniques. He studied classical, modern, theatrical, and film acting and has starred in many movies and plays since then.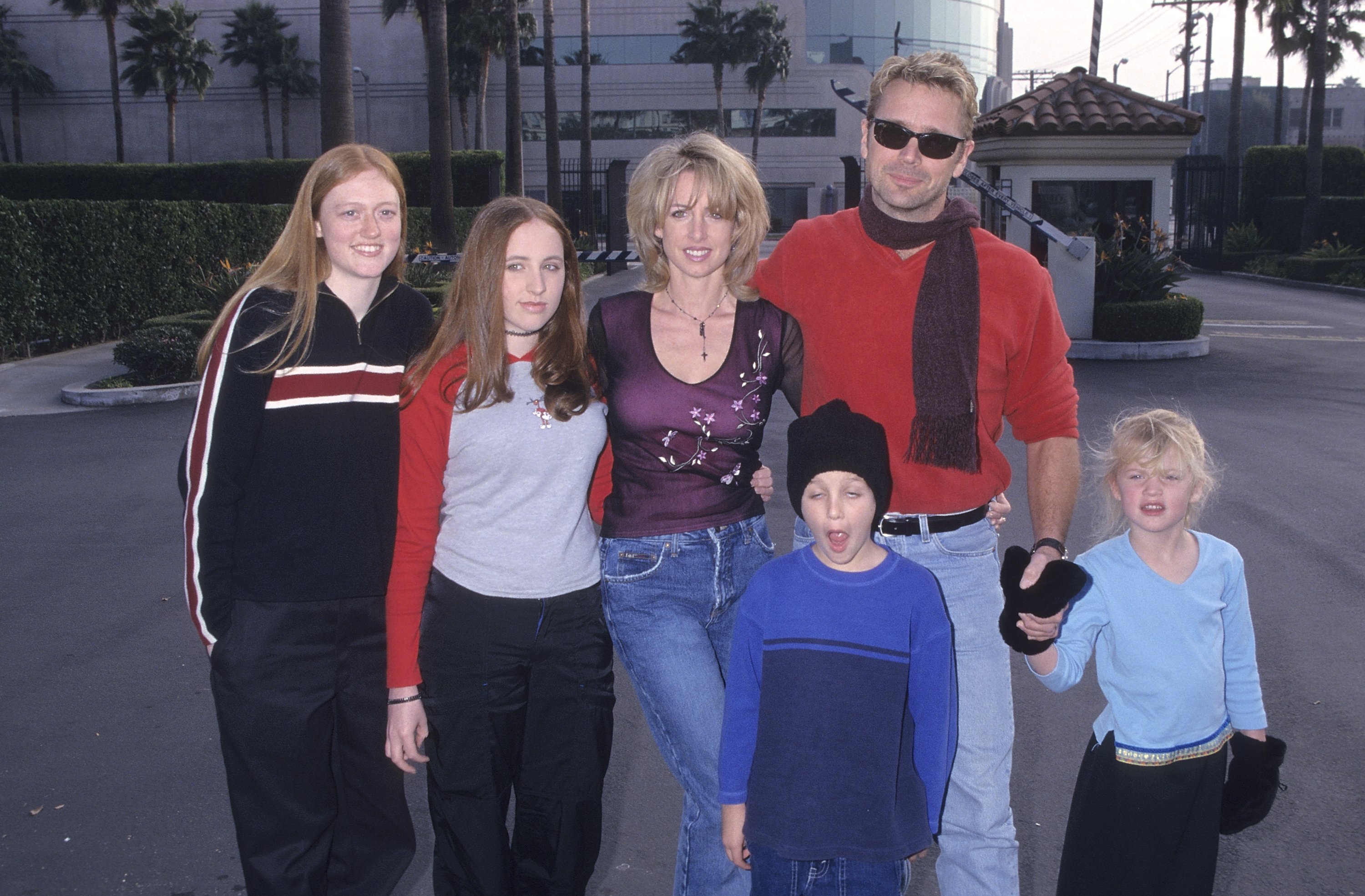 John Schneider, Elly Castle, daughter Leah Castle, son Chasen Schneider and daughter Karis Schneider attend the "Snow Day" Hollywood Premiere on January 29, 2000 at Paramount Theatre, Paramount Pictures Studios in Hollywood, California | Source: Getty Images
Leah is an actress like her siblings and is best known for starring roles in "Project Runway" in 2004 and then "Project Runway All Stars" in 2012. She was also the director of "Jobyna" in 2010.
Schneider Found His Happily Ever After
While Schneider's divorce was fraught with issues, he found solace in his new relationship with Alicia Allain. Allain and Schneider met in 2014, just before the inception of his divorce from Castle.
However, it was not until 2015 that their relationship was ramped up a notch and the pair began dating. When talking about their relationship, Schneider shared:
"She knows what not to say. I don't. She has a filter. I don't. So we're perfect together."
Five years after the couple began dating, they decided they wanted to get married. However, there was a small problem. Legally, Schneider was still married to Castle, but that didn't stop them from celebrating their love.
The couple gathered their family and friends and married in a ceremony "before God." While their marriage was not legal then, they celebrated their love for one another and said they were ecstatically happy.
They exchanged vows in a barn at the John Schneider studios in Louisiana and then had an outdoor reception to which their family and friends were invited to stay and dance the night away with them.
As the couple danced and kissed under the fireworks, they knew they would make their marriage legal when Schneider's divorce from Castle was finalized. When asked about the wedding day, the couple didn't have the words to describe their feelings.
They both admitted that they were smitten with one another and that the word "happy" was too small a word to describe what they were feeling. Schneider even became teary-eyed when he saw Allain walking down the aisle. He shared:
"To know that truly the most beautiful woman in the world was walking toward me was the greatest feeling in the world."
In terms of wanting to get married before God, Schneider revealed that Johnny Cash encouraged him to put so much weight into his faith because "He was not an emasculated Christian. He was a rough guy held together by his belief in God and his love for his wife. There's never a bad time to see that example."
Allain Is Supportive of Schneider In Everything He Does
After years of struggling through his divorce from Castle and then losing his relationship with his children, Schneider has finally come to a place in his life where he feels peaceful and happy because of Allain.
Allain is a director and producer, and she and Schneider are now working together to make "a billion dollars, with a capital 'B.'" They are working on several projects together to hit their box-office breakthrough.
They have already released several projects together and are waiting for the one to make them the money they seek. Because of this, Schneider has said that he wants people to be "brutally honest" about their thoughts on his projects.
Schneider also shared that he admired Allain for being able to be a producer because he understood that it was not an easy job to do. He mentioned that as a writer and director. He could shift and change things, and the producer did not have that luxury.
The couple appears very much in love with one another in every interview they do. Schneider often talks about his wife fondly and mentions that she is his smile and he could not do it without her.
They also bared their kind hearts when they went to Tennessee to help
flood
victims. Schneider lost many of his works in a flood and said he completely understood how the victims felt, which is why he offered help.
Please fill in your e-mail so we can share with you our top stories!