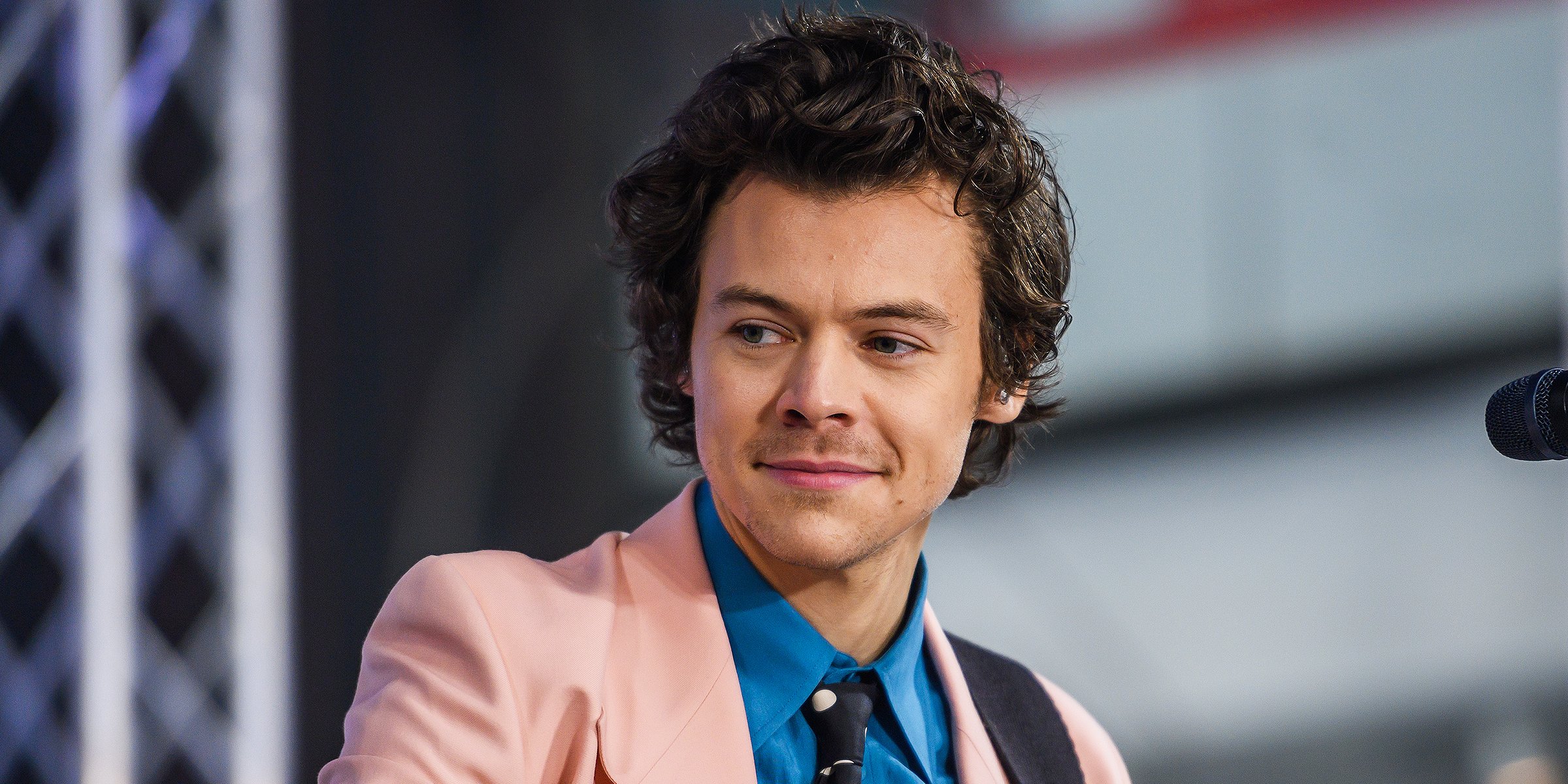 Harry Styles | Source: Getty Images
Why Fans Think Harry Styles Has a Daughter Named Darcy Anne Styles

Fans came up with a theory that Harry Styles' daughter is named Darcy Anne Styles and even appeared in his "Kiwi" music video. However, the singer has never confirmed the rumors. Instead, he revealed that he is close to his goddaughter.
Harry Styles is a popular name amongst the younger millennials, with millions of women worldwide falling for his good looks, incredible voice, and undeniable charisma.
Lucky are those famous women with whom he has had relationships. However, with each romance came an influx of unwanted attention from both the media and the public.
However, one aspect of the singer's life that had raised questions among fans for years – whether Styles fathered a child from one of his relationships.
The former One Direction band member's fans had a theory that Styles was the father of a young girl named Darcy Anne Styles.
Harry Styles Never Said He Had a Daughter
Styles never officially confirmed having children, leaving the rumors of him having a daughter nothing but mere speculation.
The bold theory came into play after a fan fiction story circulated on the internet in 2013. A web user named Caroline posted a story titled "Just the Babysitter," a short fiction about Styles' daughter. The narrative started:
"Let me explain how I, of all people, ended up raising a kid with Harry Styles."
The story's narrator also claimed that she met the "Watermelon Sugar" singer through her then-flatmate, Ed Sheeran. "When the drama of Harry getting a 'fan' pregnant," she said. "He came to me first."
She alleged that the "Adore You" artist's daughter was named Darcy Anne Styles, bringing life to the rumor that later circulated among fans.
The fan fiction name came after Styles revealed that he would name his future daughter, if any, Darcy. His revelation came from a 2012 interview, which means his mind about the name could have changed by now.
Although years have passed, fans continue to talk about Styles' alleged daughter. Some fans even believe that his daughter starred in his "Kiwi" music video. One person tweeted:
"She's an absolute heartbreaker just like her father."
Another fan shared a photo of Styles folding a stroller alongside the words, "Popstar and dad Harry Styles, with the buggy, after his walking with daughter, Darcy Styles-Tomlinson".
Harry Styles Has a Goddaughter
Although Styles has no confirmed daughter, he does have a goddaughter named Ruby Winston, who was featured in his song, "As It Was."
Winston's voice could be heard in the song's first line, saying, "Come on, Harry, we want to say goodnight to you". In a previous interview, Styles revealed that the young girl would always call him before bedtime. However, when he missed one call, Winston was not displeased.
Harry Styles Has a Good Relationship with Olivia Wilde's Children
Styles may not have kids of his own, but he also brings fathers and daughters together through his music. Previously, a touching story about a father surprising his teenage daughter with Styles' concert tickets surfaced on the internet.
It turned out that the father and daughter went to the concert and even donned matching outfits. Undoubtedly, it was a memorable moment for the duo.
Styles is also close to his girlfriend, Olivia Wilde's, children. Wilde has two young kids, Otis and Daisy, who she shares with Jason Sudeikis.
According to a source, Wilde splits her time flying between Styles and her children to make the relationship work while being a great mother. The artist also makes an effort to get to know her children.
Wilde is ten years older than Harry Styles, but their wide age gap does not bother the artist. An insider even claimed that the singer does not think about their age difference and considers it a positive thing in their relationship.
The couple does not shy away from showing affection in public and has been spotted being sweet to each other several times. Only time can tell what is next for these lovebirds.
Please fill in your e-mail so we can share with you our top stories!