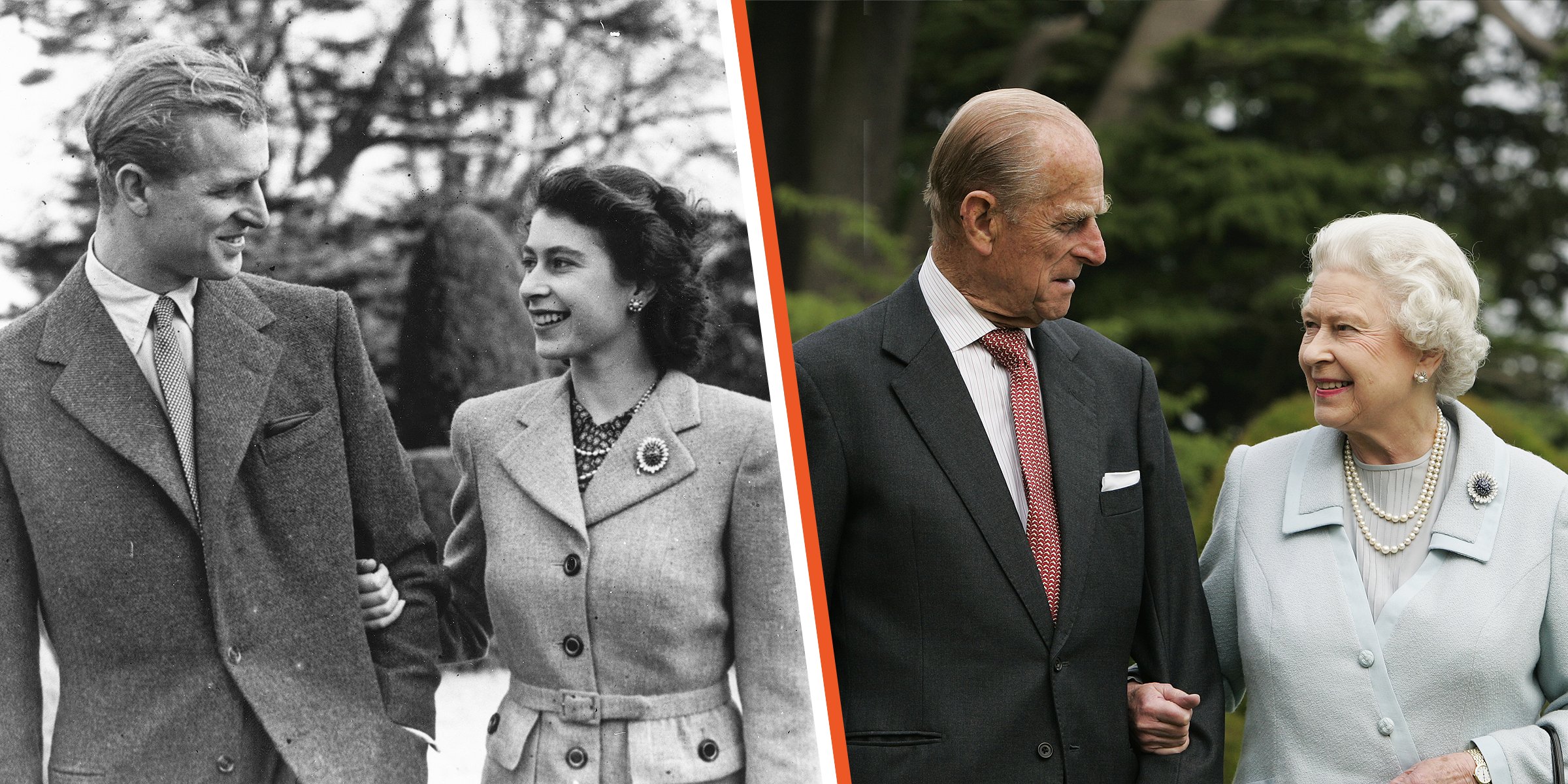 Prince Philip and The Queen, 1947 and 2007 | | Source: Getty Images
Queen Had Faith She Would Be 'Reunited' with Prince Philip — She Didn't Recover from 'Huge Void' Left by His Death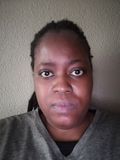 When the Queen lost her longtime husband, Prince Philip, she struggled with having to live without him. However, she was sure and comforted by the notion that their love was strong enough that they would be together in the afterlife.
On September 8, 2022, the new reigning British monarch, King Charles III, had the difficult task of announcing the sudden passing of his mother, the late Queen Elizabeth II. In a statement released by Buckingham Palace on social media, King Charles described her death as a moment of great sadness.
He explained that it was a difficult time for him and the other members of the Royal Family. The new monarch shared how they were mourning the Queen, who was a loved mother to him and a sovereign who was cherished.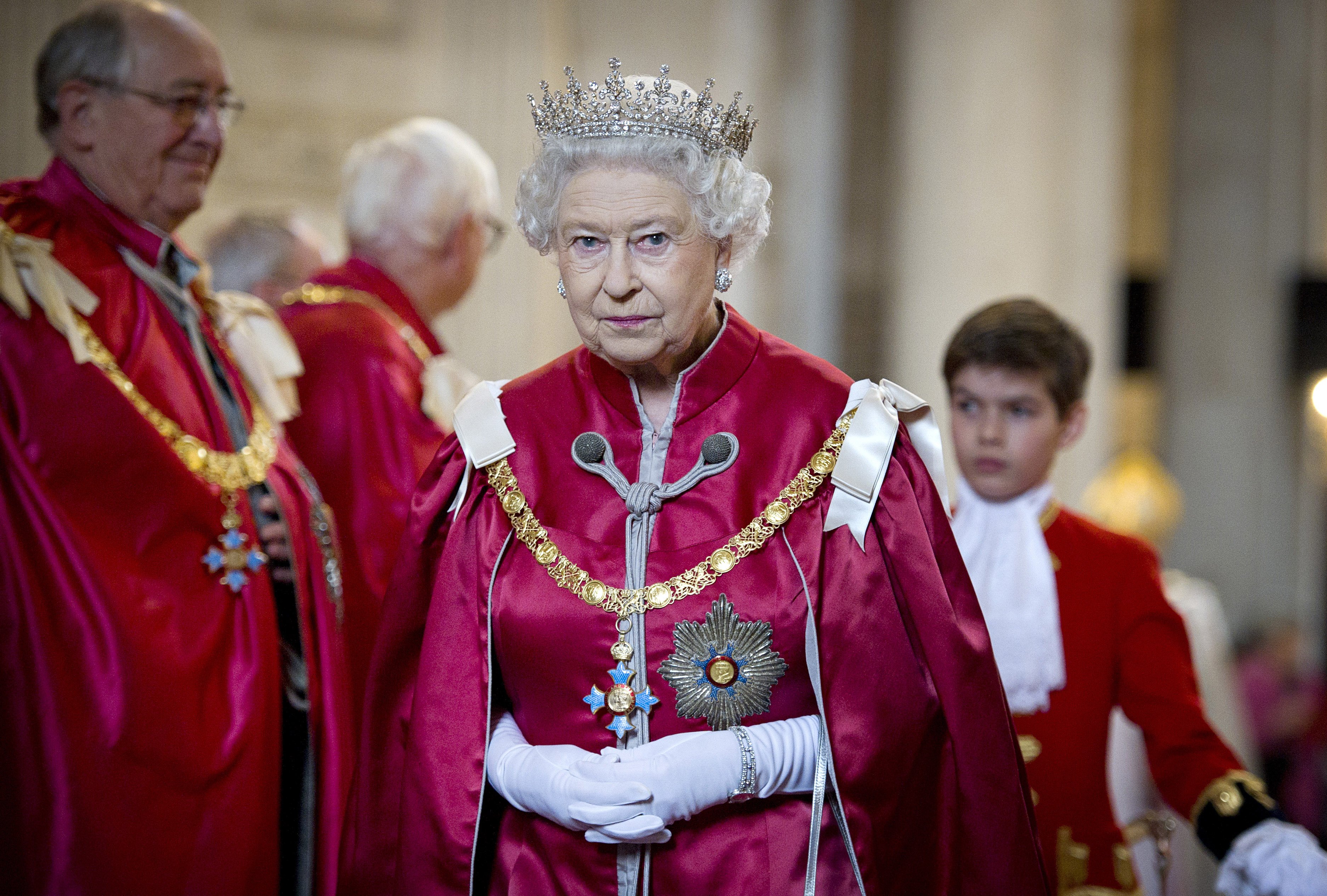 Queen Elizabeth II at a service for the Order of the British Empire on March 7, 2012, in London, England | Source: Getty Images
King Charles noted how the whole of the United Kingdom (UK) would feel the loss deeply, including the Commonwealth countries, numerous people worldwide, and realms. He concluded his message by writing:
"During this period of mourning and change, my family and I will be comforted and sustained by our knowledge of the respect and deep affection in which the Queen was so widely held."
When the Queen's life-long husband, Prince Philip, died on April 9, 2021, her son, Prince Andrew, revealed that she said his death left "a huge void." Philip was lucky to have passed on at home instead of alone at a hospital because of COVID-19 pandemic regulations.
The Countess of Wessex felt the Duke of Edinburgh's death happened at the right time, and it was a gentle transition for him. She described his passing as someone taking Philip's hand and leading him away.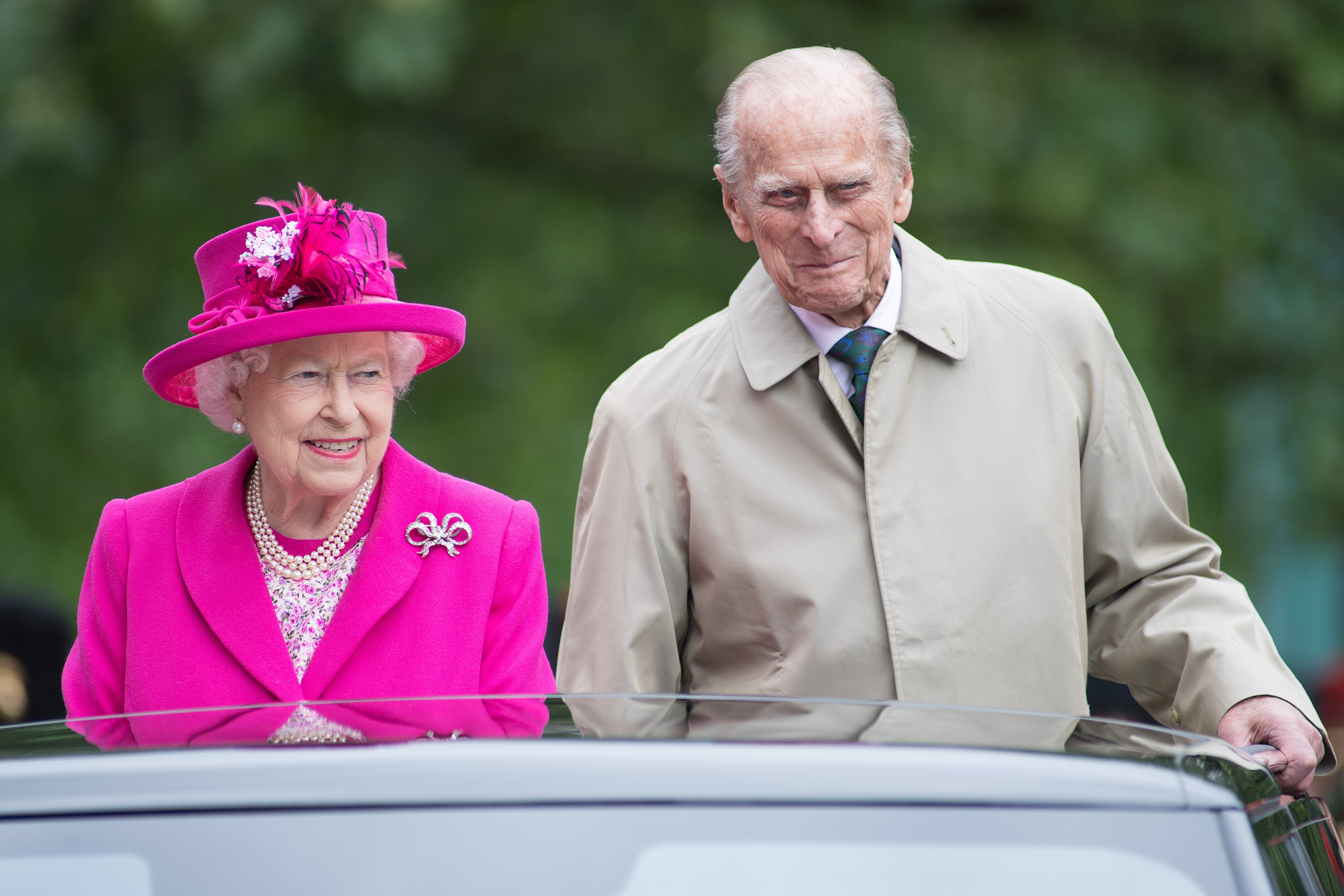 Queen Elizabeth II and Prince Philip at "The Patron's Lunch" celebrations for her 90th birthday on June 12, 2016, in London, England | Source: Getty Images
The countess said his death was peaceful and, therefore, easier for the people he left behind. In a later statement, Princess Anne, Philip's daughter, recalled how her father had been her critic, supporter, and teacher.
She said what she wanted to emulate the most about Philip was how well he lived and gave his service freely. Anne honored how her late father could treat everyone as an individual in the organizations he was involved with.
After her husband's death, Daily Mail sources claimed that the Queen said she was "comforted" by faith that she and Philip reunite one day. The couple's love story was a long and happy one.
How the Queen and Prince Philip Ended Up Together
According to Daily Mail, before she became the Queen, Elizabeth was 13 and a princess when she met Philip, a young naval officer. Even though she was young, the publication claimed she fell in love with the 18-year-old prince.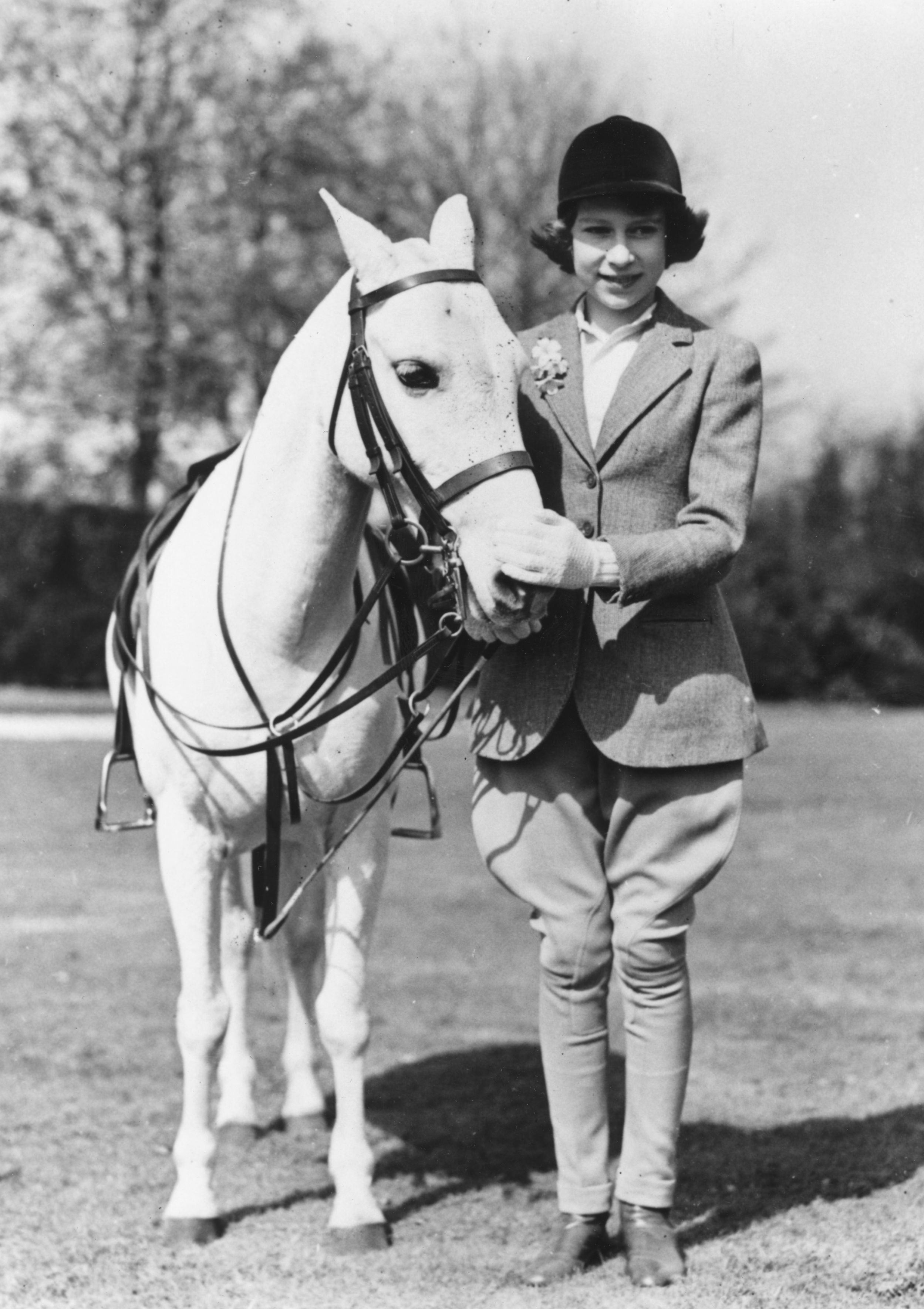 Princess Elizabeth with a horse at Windsor on her 13th birthday on April 21, 1939 | Source: Getty Images
After that meeting, the young Queen was a "one-man woman," with a friend later alleging that the royal never eyed anyone else because she was smitten. Philip also felt strong feelings towards her.
After their wedding, Philip reportedly wrote to his mother-in-law, the Queen Mother, confessing how "Lilibet" was the only "thing" in the world that was "absolutely real" to him. Their unbreakable bond lasted for 73 years until the duke's death at age 99.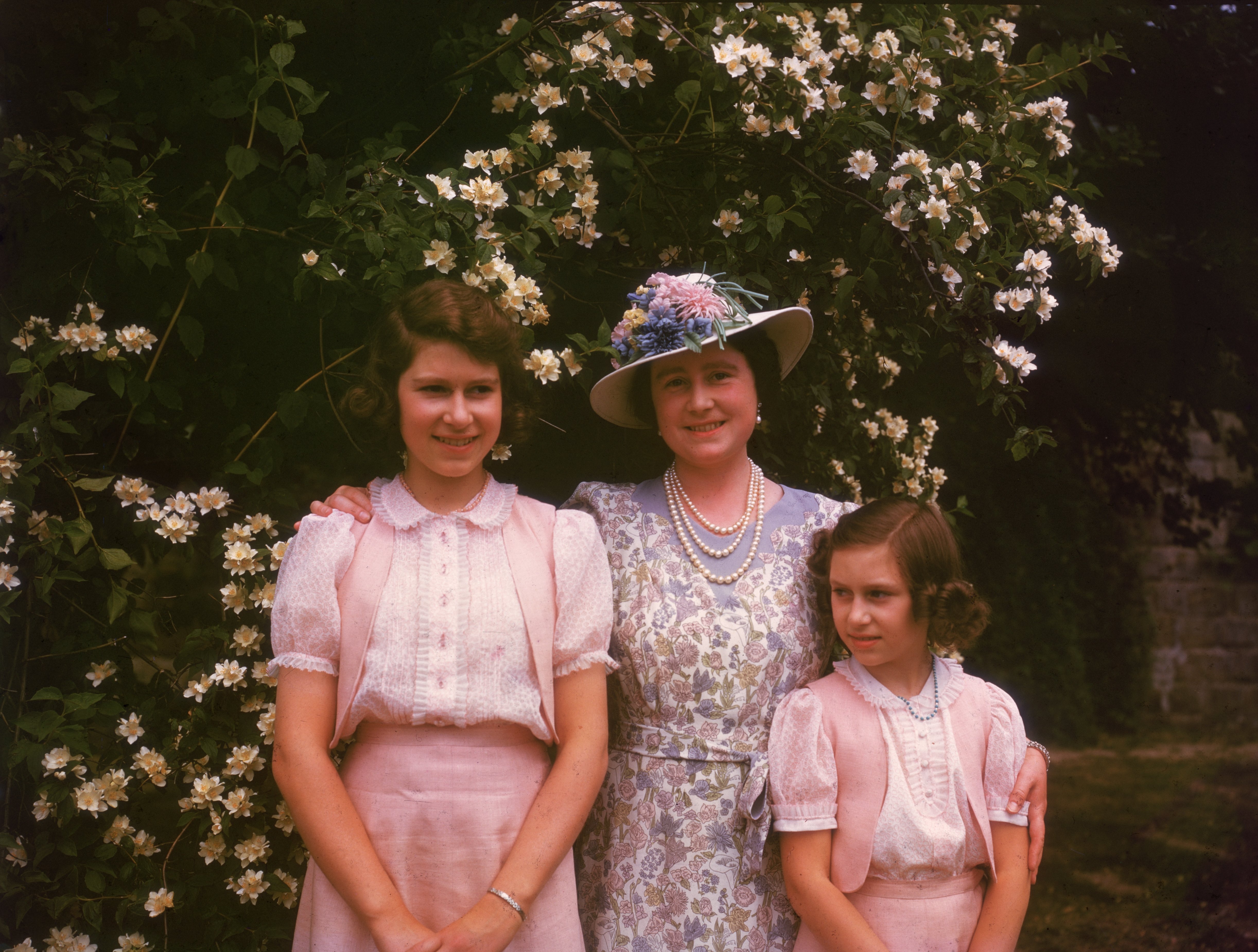 Queen Elizabeth with her daughters Princess Elizabeth and Princess Margaret on the grounds of Windsor Castle, Berkshire, on July 8, 1941 | Source: Getty Images
According to the documentary "The Private Lives of the Windsors," Princess Elizabeth's mother was initially against Philip being matched to her daughter. She saw him as "dangerously progressive" and worried about him marrying into her family.
Elizabeth's mother didn't see the prince as an ally when he became a part of the family because she disliked competing with him for the princess' attention. The older royal allegedly had become accustomed to getting her way.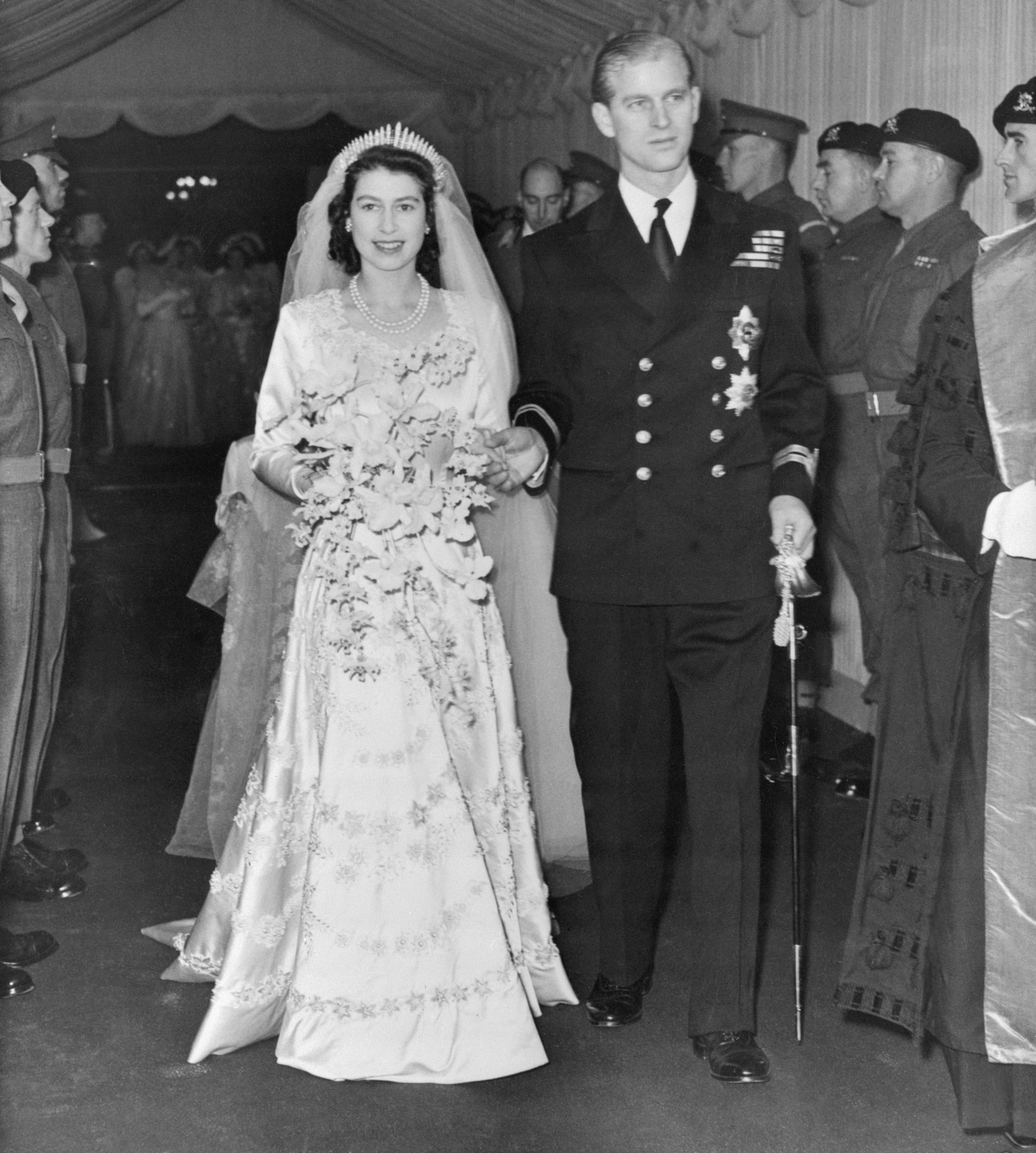 Princess Elizabeth and Prince Philip after getting married walking down the aisle of Westminster Abbey, London, on November 21, 1947 | Source: Getty Images
She reportedly resented bringing an outsider into her close group because he challenged her as the matriarch of the Royal Family. Despite their obstacles, Philip and his bride married alongside 2,000 guests at Westminster Abbey on November 20, 1947.
For part of their honeymoon, the newlyweds went to Birkhall on the Balmoral Estate. Between 1949 and 1951, they moved to Malta and lived in Villa Guardamangia while Philip was stationed there as a naval officer.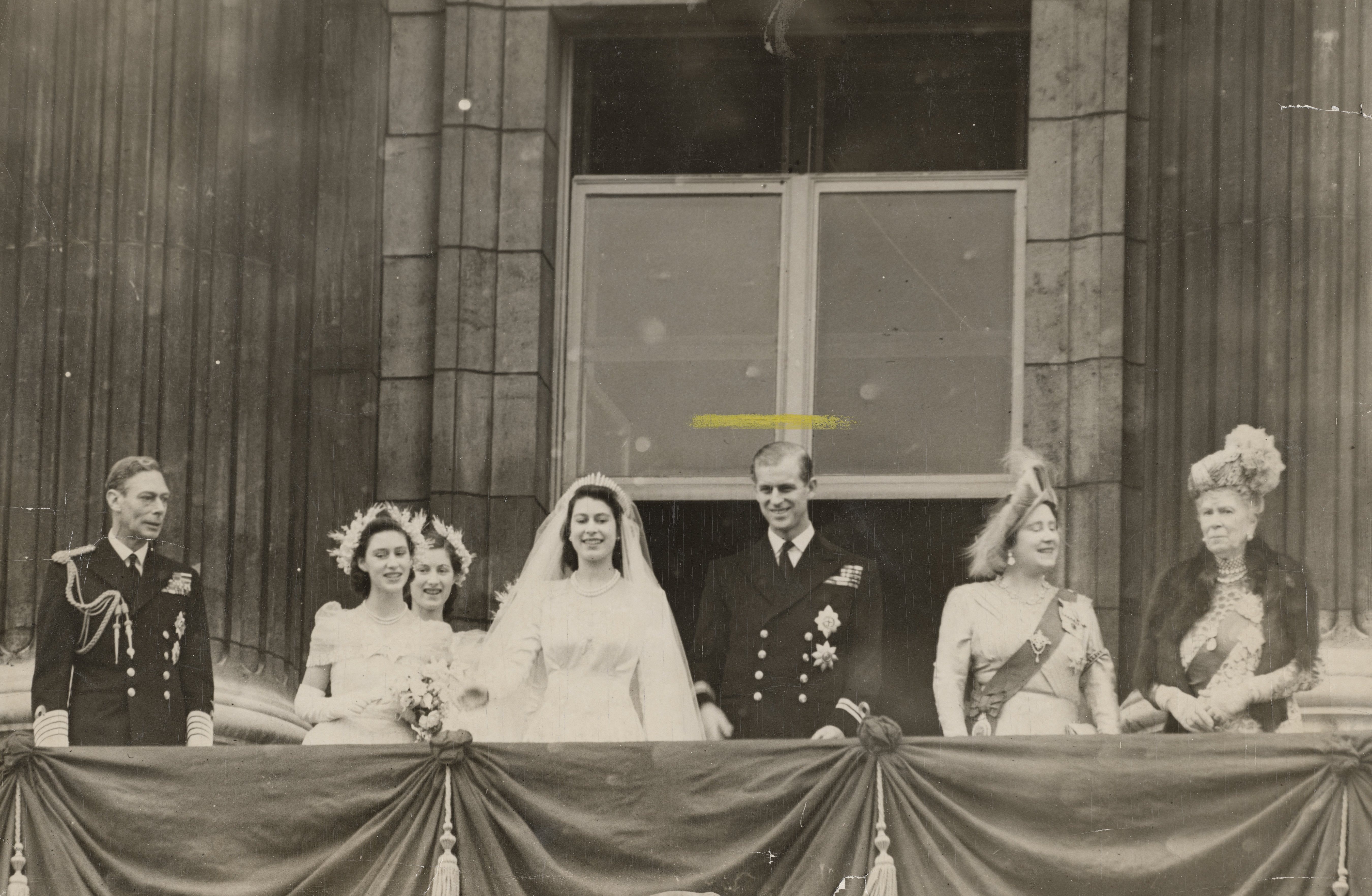 Princess Elizabeth and Philip Mountbatten with King George VI, Princess Margaret, Lady Mary Cambridge, Queen Elizabeth (later Queen Mother), and Queen Mary at Buckingham Palace in London on November 20, 1947 | Source: Getty Images
Later, the Queen described that time as one of the best periods in her life because she could live "normally." During their life-long marriage, Philip played a crucial role in the monarch's life.
Prince Philip Loved Queen Elizabeth II in an Exemplary Way
During her husband's funeral, the monarch spoke the words she'd used during their Golden Wedding Anniversary. Her words were her effort to explain what the prince meant to her.
Queen Elizabeth II, Prince Philip, and their children Princess Anne, Prince Edward, and Prince Charles at Windsor on the Queen's 39th birthday, in April 1965 | Source: Getty Images
The Queen shared how Philip had been her "strength and stay" over the years while she, his family, and many countries owed him more than he ever claimed or would know. The Duke of Edinburgh also had an adorable tradition that he played out each year for his wife's birthday.
The late prince would romantically place a flower on the Queen's breakfast tray in the morning! The first time the tradition was written about was in the Montreal Gazette in 1976, more than forty years ago.
Queen Elizabeth II and Prince Philip in the study at Balmoral Castle, Scotland, on September 26, 1976 | Source: Getty Images
On April 21, 2021, the monarch's first birthday without the love of her life, Victoria Arbiter, a royal correspondent, shared a screenshot of the original article on Twitter. The piece also included the Queen's thoughts about her special day.
[Jennie] Bond believed everyone needed that from a special someone in their lives and thought [Prince] Philip kept his wife [Queen Elizabeth II] grounded.
To celebrate her 95th birthday, the royal released a heartfelt statement where she thanked the public for their condolences and lovely memories of her late husband. The Queen noted how she and the rest of the family were mourning but admitted they were comforted by the tributes.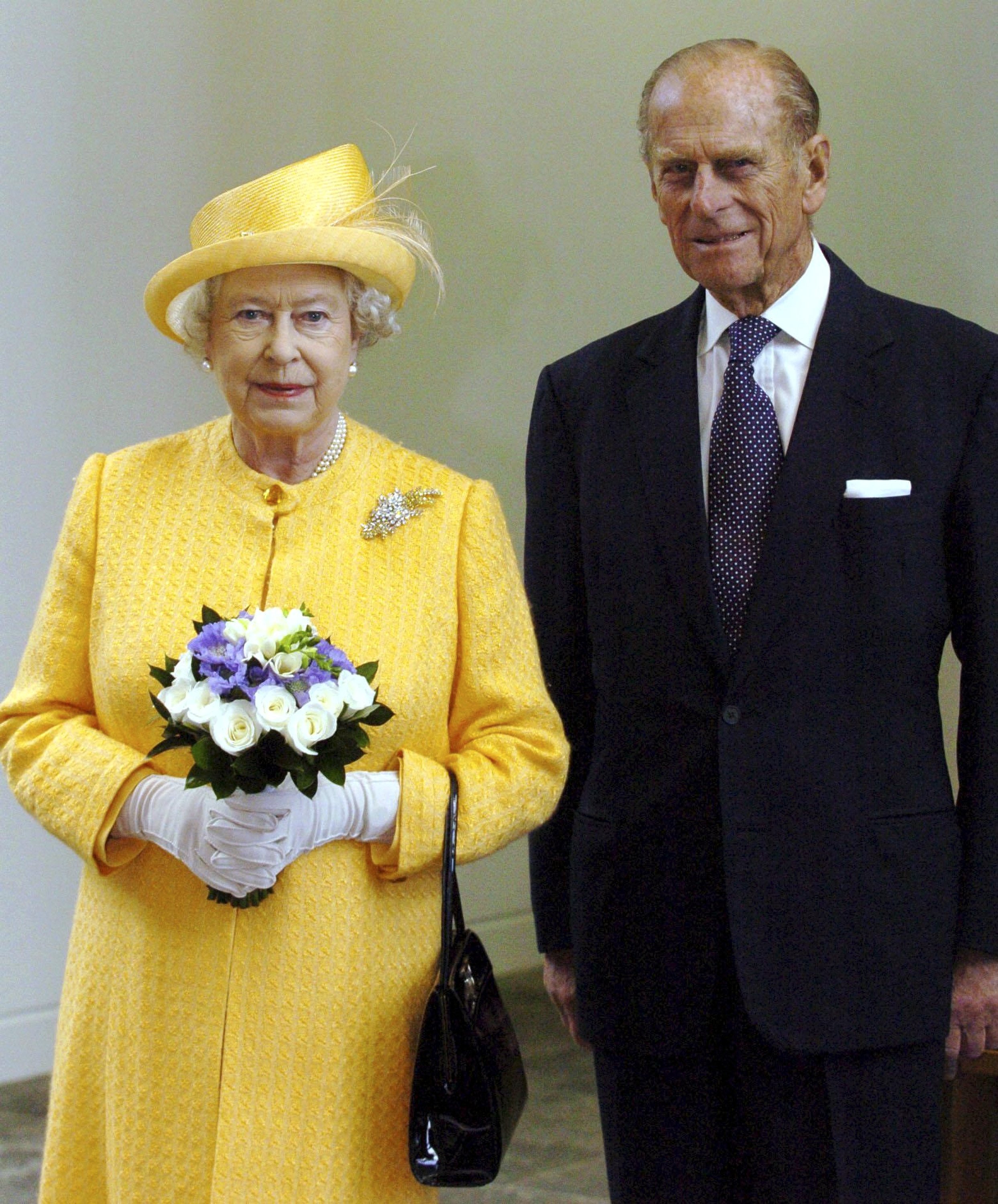 Queen Elizabeth II and Prince Philip at the opening of the Royal Bank of Scotland in Edinburgh on September 14, 2005 | Source: Getty Images
Like any average couple, the Queen and her husband had moments where they had rifts; however, they understood each other and got along well. The Daily Mail claimed the couple "got on so well."
The publication alleged that the pair never stopped talking, listening to each other, and laughing, nor did their love falter. The couple's friends reportedly had many stories where Philip was seen gently stroking his wife's hair or holding her hand.
In November 2020, the Queen and her husband celebrated 73 years together! Jennie Bond, a former BBC Royal Correspondent for 14 years, said she thought the couple fit perfectly like two comfortable old slippers, adding:
"The Queen, I think, played a blinder in that she decided early on that he could not take precedence over her in public, so he had to be these two steps behind her."
However, Bond noted that Philip led their home and managed their estates as the Queen suggested. Regarding Royal Family issues, the monarch allowed her husband to lead, and the correspondent speculated that he was the only person who could answer her back.
Bond believed everyone needed that from a special someone in their lives and thought Philip kept his wife grounded. She shared how the couple had lots of affection and a "deep and loving relationship."
Please fill in your e-mail so we can share with you our top stories!