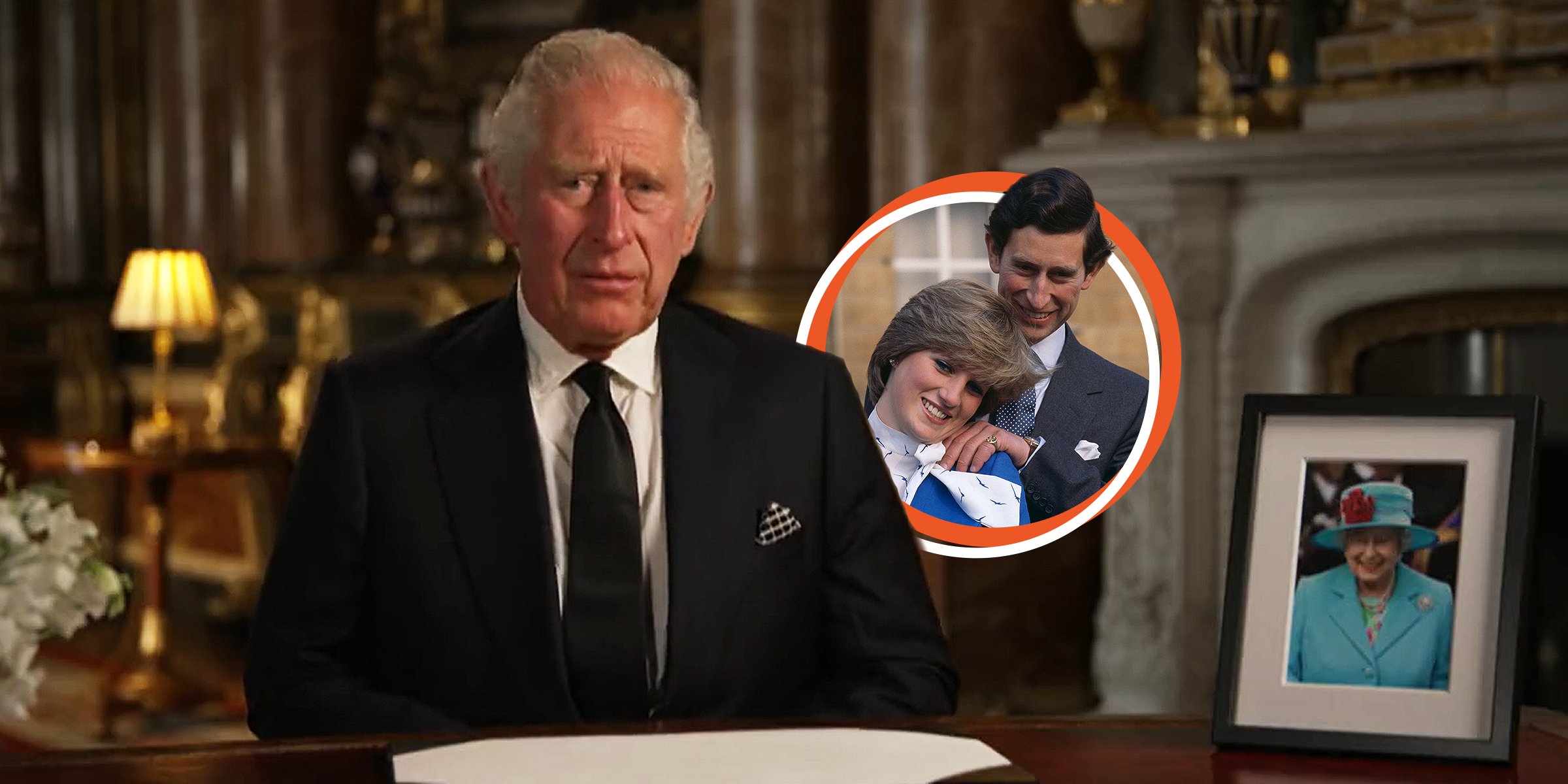 King Charles III ┃Princess Diana and Prince Charles ┃Source: Getty Images
King Charles III Uses Quote from Diana's Funeral in His First Speech after Not Speaking about Her in Public in Years

Queen Elizabeth's II eldest son is officially the King of England. King Charles III made his first speech in a national address, and while paying tribute to his mother, he also used a previous quote from Princess Diana's funeral.
PER BBC, Charles III was formally pronounced as King at a historic ceremony on Saturday, September 10, 2022.
He became the new head of state following the passing of his mother, Queen Elizabeth II, who served as a sovereign for seven decades.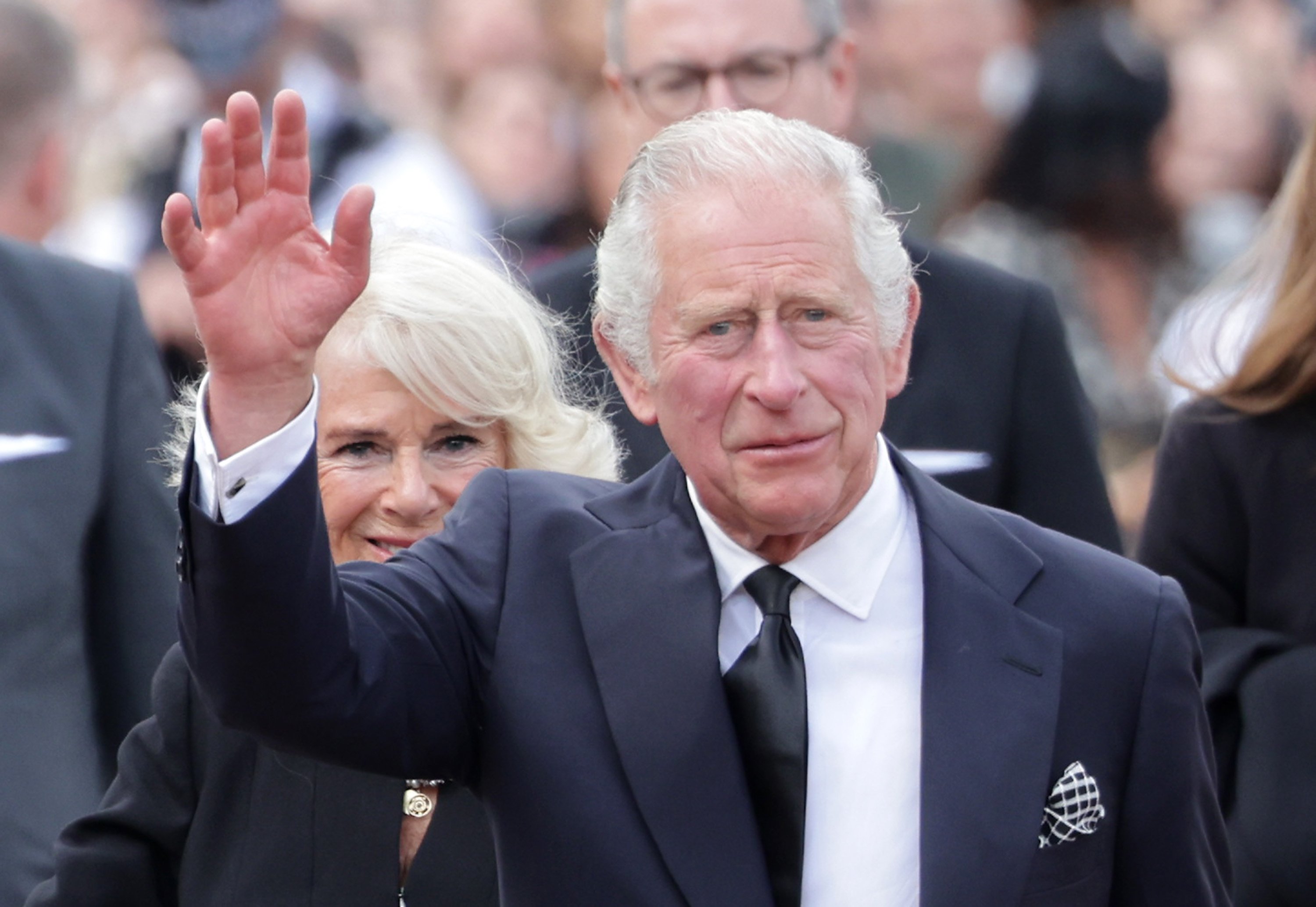 King Charles III and Camilla, Queen Consort view floral tributes to the late Queen Elizabeth II outside Buckingham Palace on September 09, 2022 in London, United Kingdom ┃Source: Getty Images
King Charles swore to lead the citizens of England with the same "unwavering devotion" as his beloved mother had during her reign.
During his first national address, His Majesty swore an oath for his new role by using a quote from Hamlet that was also used at his former late wife, Princess Diana's funeral.
King Charles' Quote from Princess Diana's Funeral
Per Express, the King expressed his affection for the late monarch and wished "may" 'flights of Angels sing thee to thy rest" while thanking her for her service to the UK for the past decades:
"To my darling Mama, thank you. May flights of angels sing thee to thy rest."
Broadcaster, Dawn Neeson, divulged that the quote had been used previously at the Princess of Wales's funeral. It referenced lyrics from Song for Athene, performed at Diana's funeral procession at Westminster Abbey on September 6, 1997.
Kate Middleton Is Now Openly the Princess of Wales
In addition, the People's Princess's daughter-in-law, Kate Middleton, is now the first royal woman to use the title Princess of Wales since her death.
Per Express, the Duchess of Cambridge and Cornwall remarked that she "appreciated the history" the title comes with. She and her husband, Prince William, now the Prince of Wales, said they are honored to be entrusted with the role.
King Charles & Princess Diana's Rocky Love Story
While King Charles made mention of a quote from Princess Diana's funeral, it has been said that it is a subtle nod to her. The former couple first met in 1977 through the princess's sister, Lady Sarah McCorquodale, who once recalled the moment in an interview with the New York Times.
She said the pair perfectly fit each other because they hit it off instantly. Lady Sarah mentioned they had a lot of things in common, such as activities and a sense of humor:
"He met Miss Right, and she met Mr. Right. They just clicked. They have the same giggly sense of humor, and they both love ballet and opera, and sport in all forms. It's perfect, and they are both over the moon about it."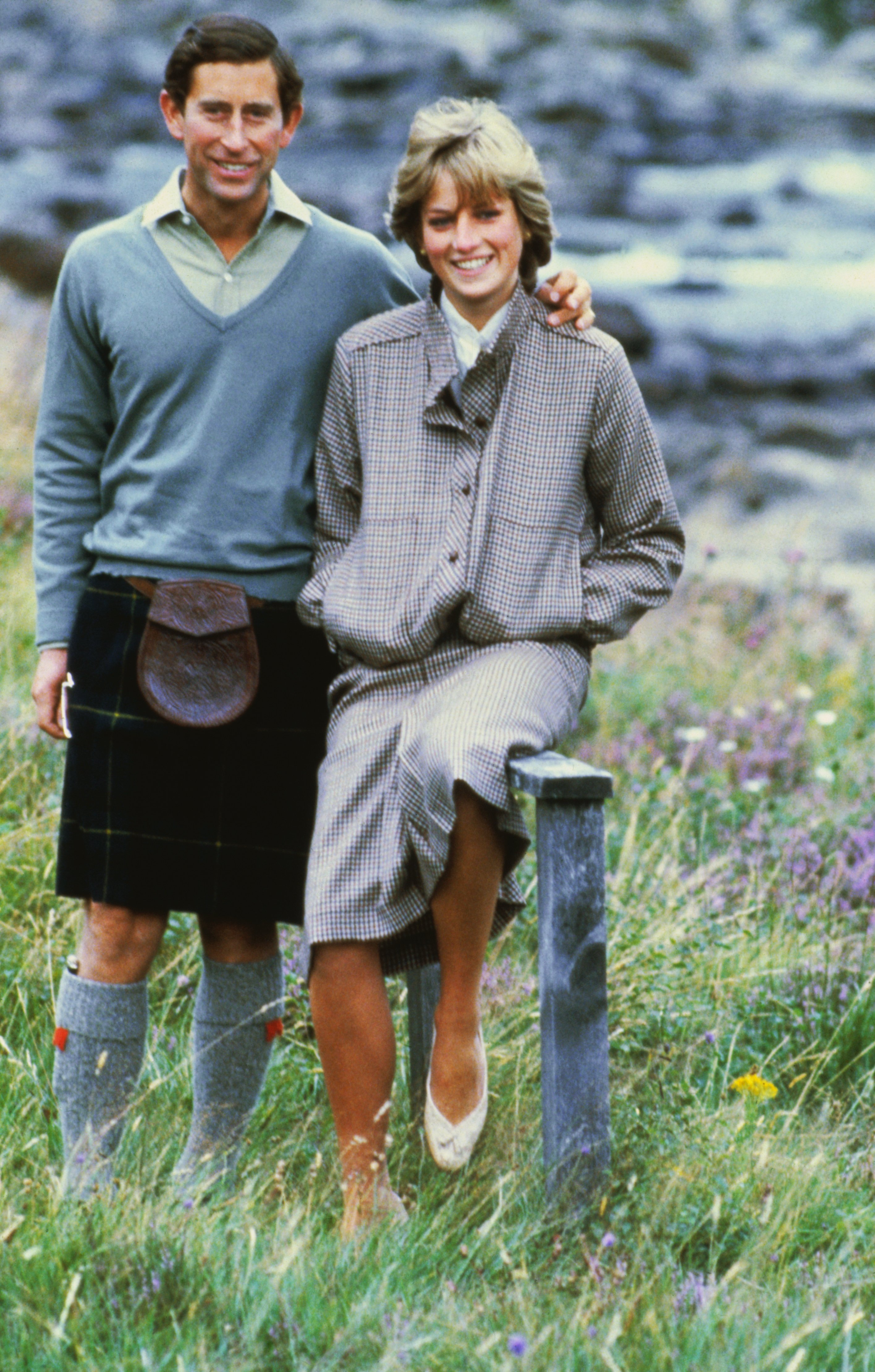 Prince Charles and Princess Diana posing together at Balmoral in 1981 in Balmoral, Scotland ┃Source: Getty Images
However, it was not until three years later that the duo crossed paths again and started dating. They had a whirlwind romance and soon walked down the aisle in an extravagant and televised wedding ceremony on July 29, 1981, at St. Paul's Cathedral in London.
Interestingly, Princess Diana later confided in her astrologer, Penny Thornton, that the wedding almost did not occur. Thornton revealed in an ITV documentary that the princess shockingly told her that "Charles told her that he didn't love her."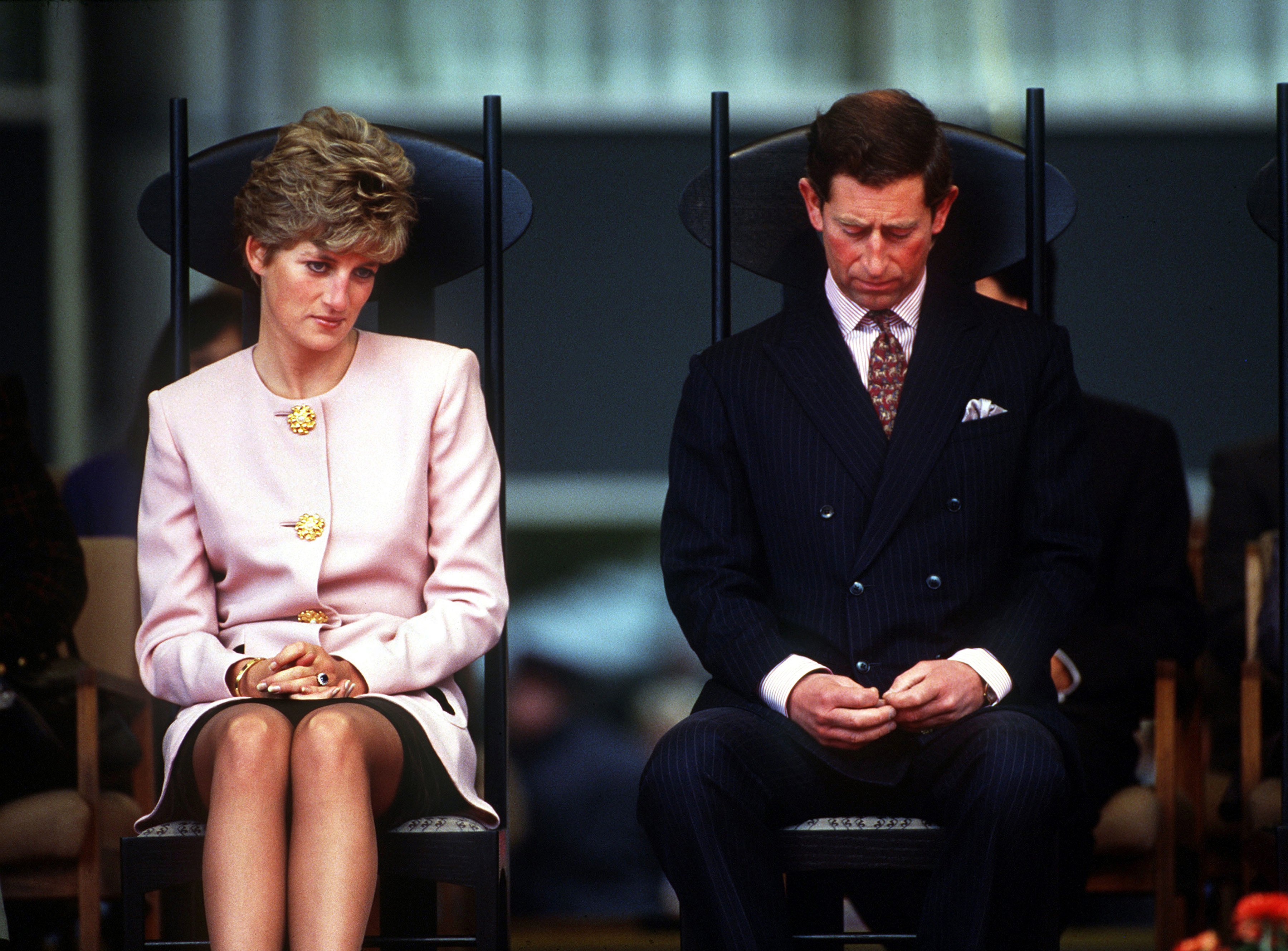 Prince Charles and Princess Diana attending a welcome ceremony in October 1991, in Toronto, Canada ┃Source: Getty Images
Thornton said the then prince may not have wanted to go through with the wedding under pretense, leaving the princess gutted. At some point, she did not want to get married anymore.
However, she eventually did and later told her friend and voice coach, Peter Settelen, that it was "the worst day of [her] life." Regardless, the royal couple endured a tumultuous fifteen years of marriage together.
They welcomed two sons, Prince William in 1982 and Prince Harry in 1984. There was some jealousy between the pair as Princess Diana revealed to BBC that her husband could not stand the attention she received from the public.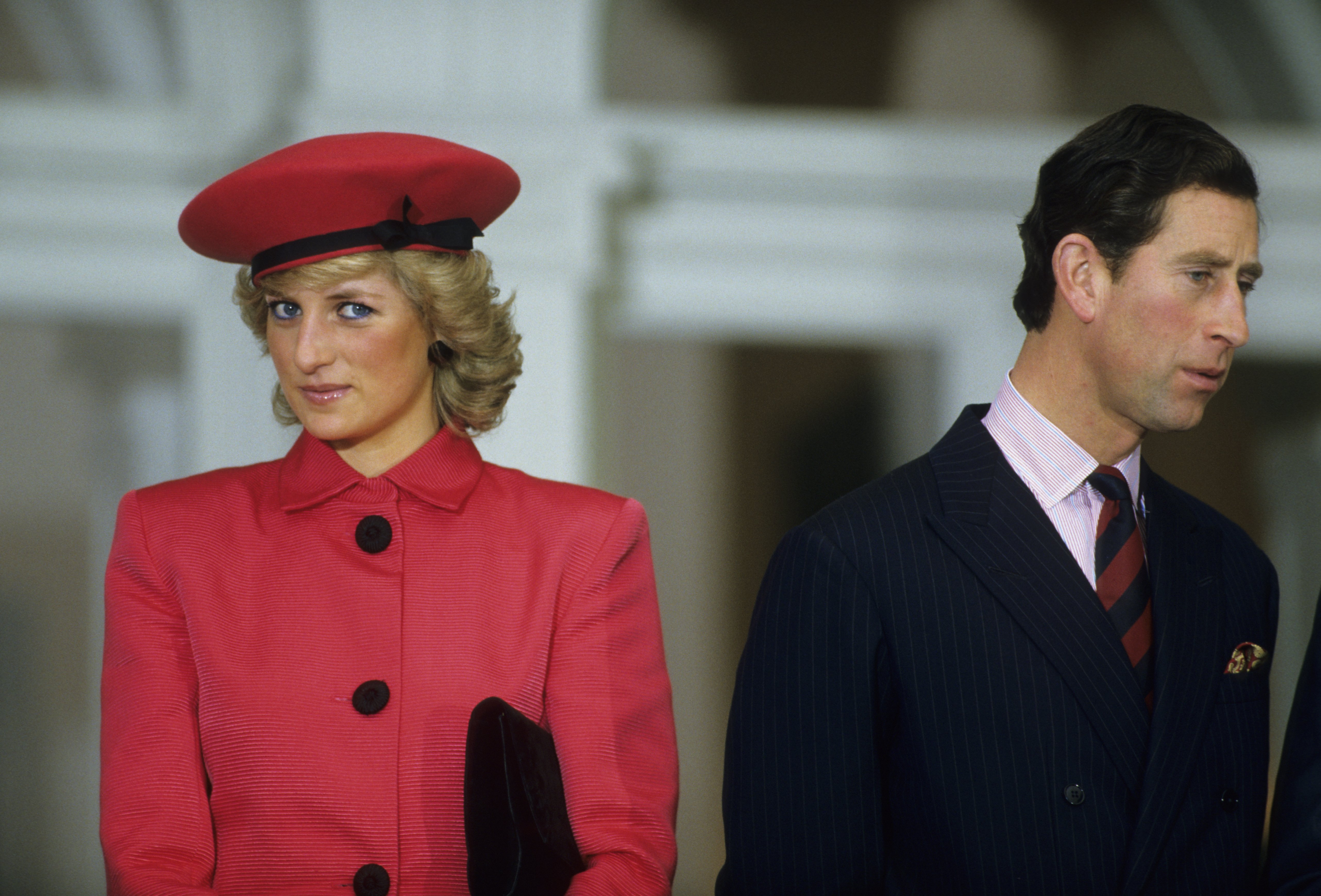 Princess Diana and Prince Charles during a function held in their honor on February 11, 1987 in Bonn, Germany ┃Source: Getty Images
By 1986, their marriage had hit rock bottom.
King Charles
wrote in a letter that year that he felt caged in his union and wanted to break free.
Meanwhile, the Princess of Wales's former riding instructor, Major James Hewitt, later claimed that he had started an affair with the royal.
That said, the Prince and Princess of Wales split in 1992 and finalized their divorce a year before her tragic death. The People's Princess sadly died in a car crash on August 31, 1997.
Please fill in your e-mail so we can share with you our top stories!