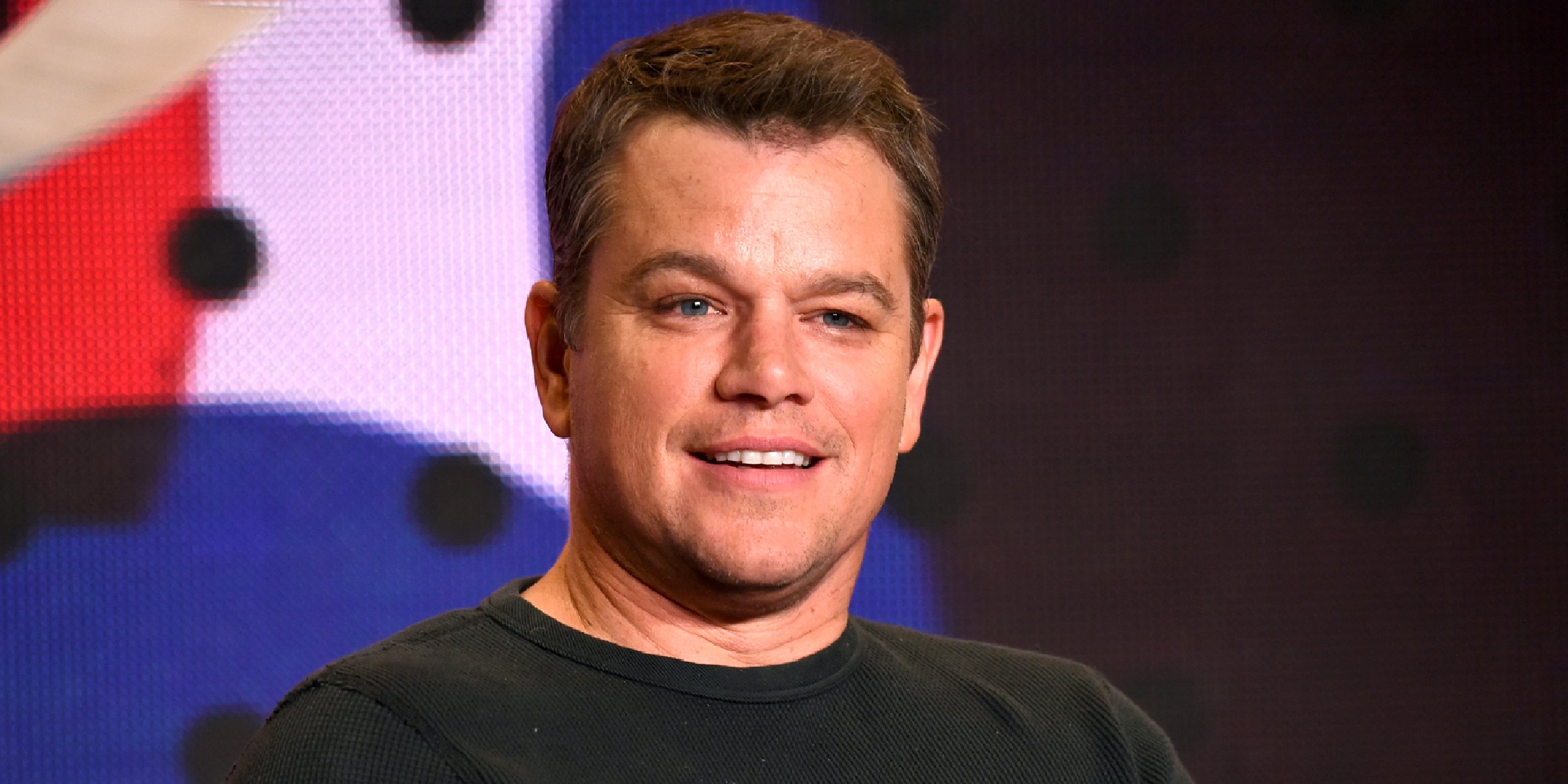 Matt Damon | Source: Getty Images
Isabella Damon Went to Her First Concert and Met Prince Thanks to Her Dad - More about Matt Damon's Daughter

Before Isabella Damon became a teenager, she had already seen one of the best musicians of his generation perform. Her father, Matt Damon, revealed that he took his daughter and the family to Prince's concert some years ago.
Isabella Damon is one of Matt Damon's children that constantly makes him proud, and he shows his pride by talking about his kids whenever he goes for an interview.
However, she is growing up so fast! She is the oldest biological daughter of a famous actor, has always had her own opinion, which she is not afraid to dish out, and has a sense of humor.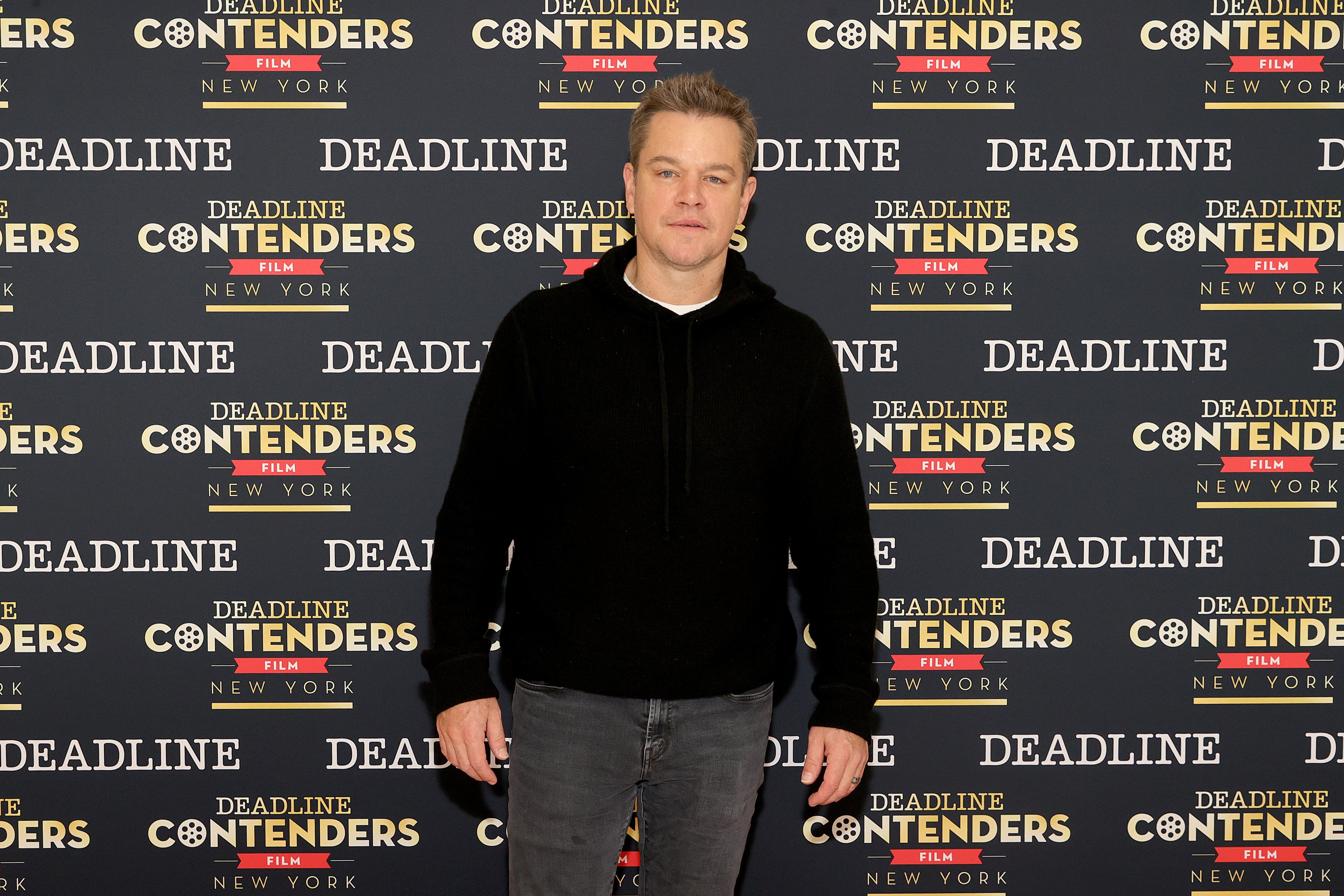 Matt Damon at the Deadline Contenders Film in New York on December 4, 2021 | Source: Getty Images
When Was Isabella Born?
Shortly after revealing that he longed for fatherhood, Matt and his wife welcomed their first biological daughter together on June 11, 2006, at a hospital in Miami.
They named their daughter Isabella and shortly after her birth, the actor's representative revealed that the mother and daughter were doing fine, the family was happy, and everyone was healthy.
Isabella Has a Great Sense of Humor
Matt never shies away from an opportunity to talk about his family. He once revealed that his daughter Isabella does not like to watch his moves, especially the ones with great reviews.
She would rather watch his movies with many negative reviews because she likes to give him a hard time when he does not give his best in his work.
Despite winning several awards for his writing and starring in "Good Will Hunting," Isabella has refused to watch the movie that eventually brought overnight success for her father.
The 2016 film "The Great Wall" is Isabella's least favorite film in which her father has appeared. The actor revealed that when she talks about the movie, she would instead call it "The Wall."
When he tried to correct her and give her the proper name for the movie, she said:
"Dad, there's nothing great about that movie."
Matt believes Isabella is one of the funniest people he knows. She is playfully hard on him, and he said her hardness keeps his feet firmly on the ground.
She Has an Impact on Her Father
In August 2021, "The Bourne Ultimatum" star revealed that his daughter greatly influenced his life. The actor said he was always using a homophobic slur, and Isabella did not find it funny.
He used the slur once at the family's dinner table, and she left the table. The actor tried to tell her it was a joke, but as she went to her room, Isabella wrote him what he called a "beautiful treatise."
Even though it was a common slur when he was a child, it had a different application than it does now. The actor's daughter also explained the dangers of using the word in today's world.
Isabella Has a Lot of Fun with Her Father
Isabella spends a lot of time with her father. She often goes on vacations and trips with him. When she was young, the family went to one of Prince's concerts in London.
After the show, they went backstage and spent more time chatting with the musician. In August 2021, they had dinner together at the Japanese restaurant Nobu Malibu in Los Angeles.
In July 2022, Isabella was also with her dad, siblings, and mother while they enjoyed their Italian vacation as they visited Capri. The family has always traveled together for either holidays or when the actor is working overseas.
He invited her on a date, and she declined.
Her Family and Siblings
Isabella's father, Matt, is a producer, actor, and writer. He is known for his roles in "Good Will Hunting," "The Bourne" movie series, "The Talented Mr. Ripley," three of the "Oceans" movies, and more.
Her mother, Luciana Barroso, is from Argentina and has worked in several fields. She has worked as an interior designer, reportedly served as a flight attendant, and was a former bartender.
Isabella's parents met in 2003 when he was filming "Stuck On You," and she worked as a bartender in South Beach, Miami. While talking about how they met, Matt Damon said it was like hitting the jackpot.
Even though they have agreed on the day they met, the couple has different versions of the circumstances that led to their meeting. According to the actor, when he saw her across the room, a light was on her.
However, Isabella's mother revealed that the actor was hiding behind her bar after numerous fans asked him for pictures and autographs.
Before the night was over, Isabella's father made drinks at the bar and earned a lot of tips. He invited her on a date, and she declined because she had to care for her four-year-old daughter.
The actor told her that he loved that she was a mum and was making it a priority. Two years later, they married on December 9, 2005.
Barroso's daughter, Alexia, was born in 1999 in a previous relationship. There is very little information about Alexia except that she was born in Argentina and schooled in New York.
The actor always referred to her as his oldest child, and in August 2008, the couple welcomed Isabella's younger sister Gia. After Gia was born, Matt said:
"I think everything changes in little wonderful ways. My whole life opened up when I became a dad. I'm very much on the receiving end of all the good stuff."
Isabella's youngest sister, Stella, was Stella was born on October 20, 2010. Being the last child, her father once revealed that she had him wrapped around her finger.
Please fill in your e-mail so we can share with you our top stories!