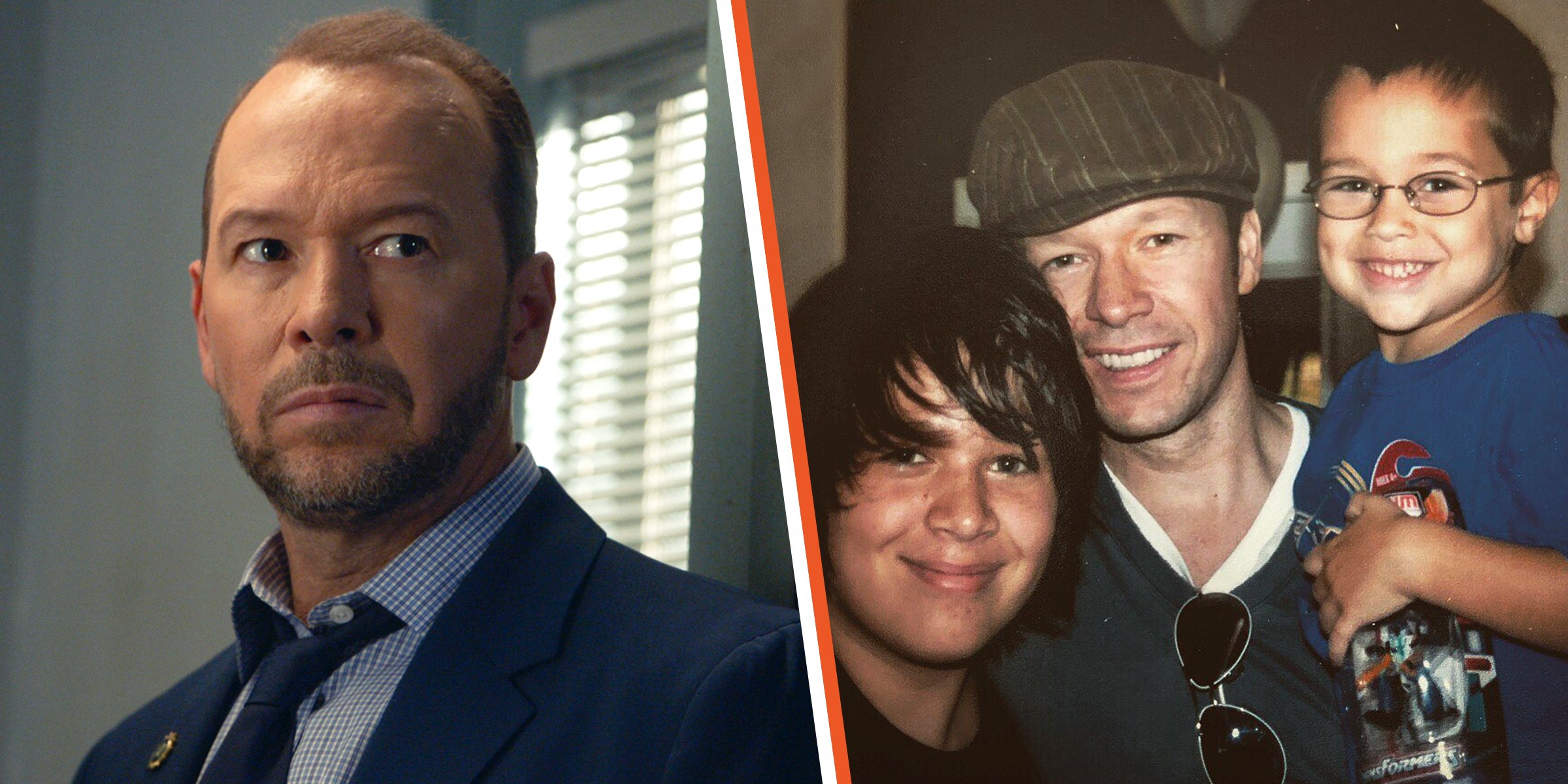 Donnie Wahlberg | Donnie Wahlberg, Xavier Alexander Wahlberg and Elijah Hendrix Wahlberg | Source: Getty Images | instagram.com/donniewahlberg
Donnie Wahlberg's Kids Want Nothing to Do With His Fame after He Fought Ex for Their Custody

Donnie Wahlberg is one of the most famous music icons and enjoys the attention he receives from being a celebrity. On the contrary, the singer's children, especially his first son, want nothing to do with their father's fame. Here are the details.
Donnie Wahlberg is related to the famous Hollywood icon Mark Wahlberg. However, the former is also a star in his own right. A singer, songwriter, and producer, Donnie is well known as the founding member of the New Kids on the Rock boy band.
Over the years, the starlet and his band have released many hits, earning them a spot in the hearts of music lovers. But despite all the fame and fortune, Donnie's thriving career is not his only exciting achievement. The singer is also a doting father to two sons, whom he shares with his ex-wife, Kimberly Fey.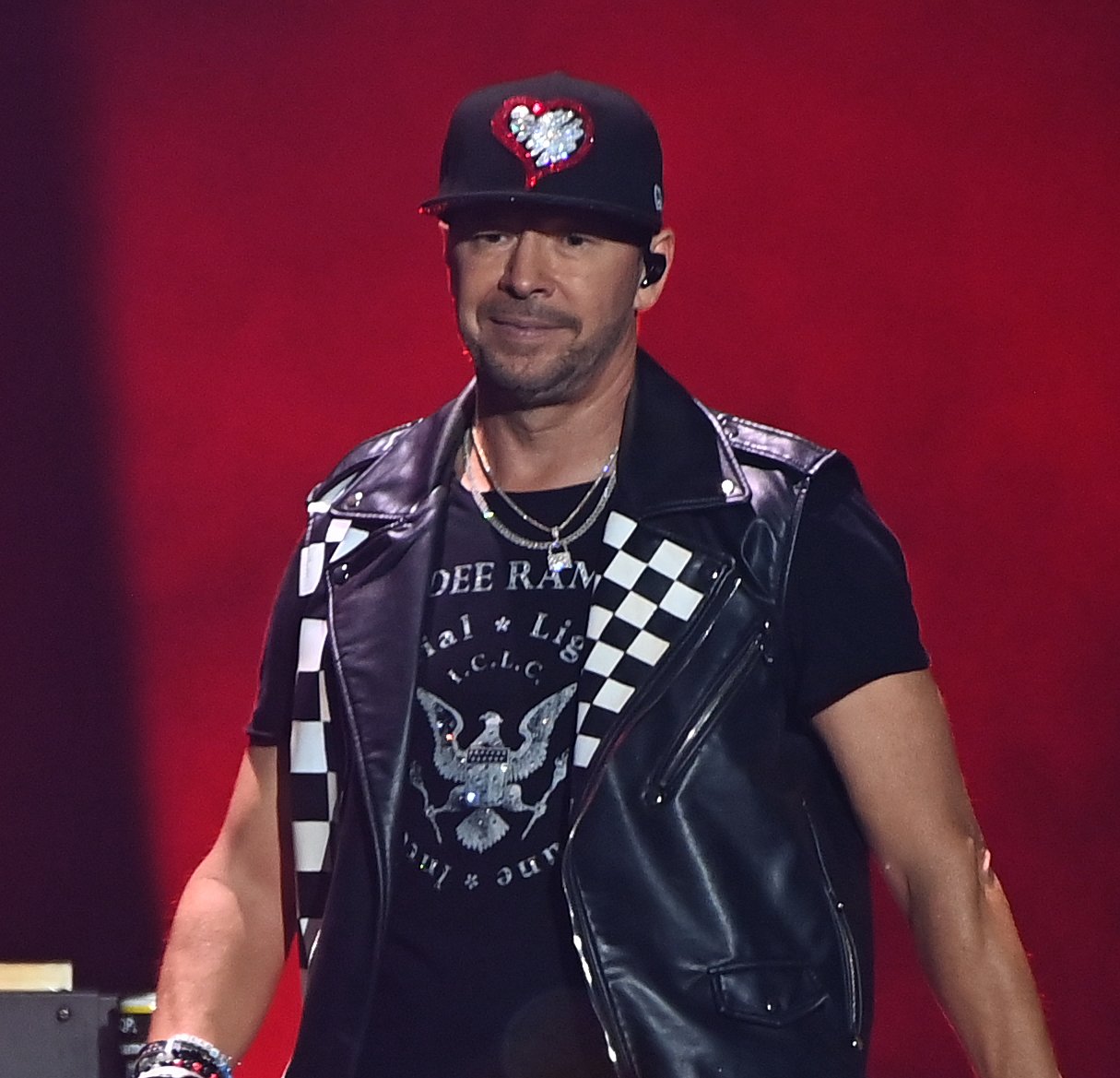 Donnie Wahlberg of New Kids On The Block performs onstage during "The Mixtape" tour at State Farm Arena on July 07, 2022, in Atlanta, Georgia. | Source: Getty Images
The first son, Alexander, arrived in 1993 when Donnie was only 23 years old. At the time, the songwriter was in the bad boy spectrum, but Alexander's birth changed everything and set the showbiz star on the right path. Donnie once confirmed:
"It sounds cliche, but I stopped living for me and started living for him. It stopped being about my legacy and became my ability to provide for him".
A few years after Alexander's birth, Donnie seemed to be on the right path. He married Fey, and in 2001, two years after their marriage, the pair welcomed their second child, Elijah.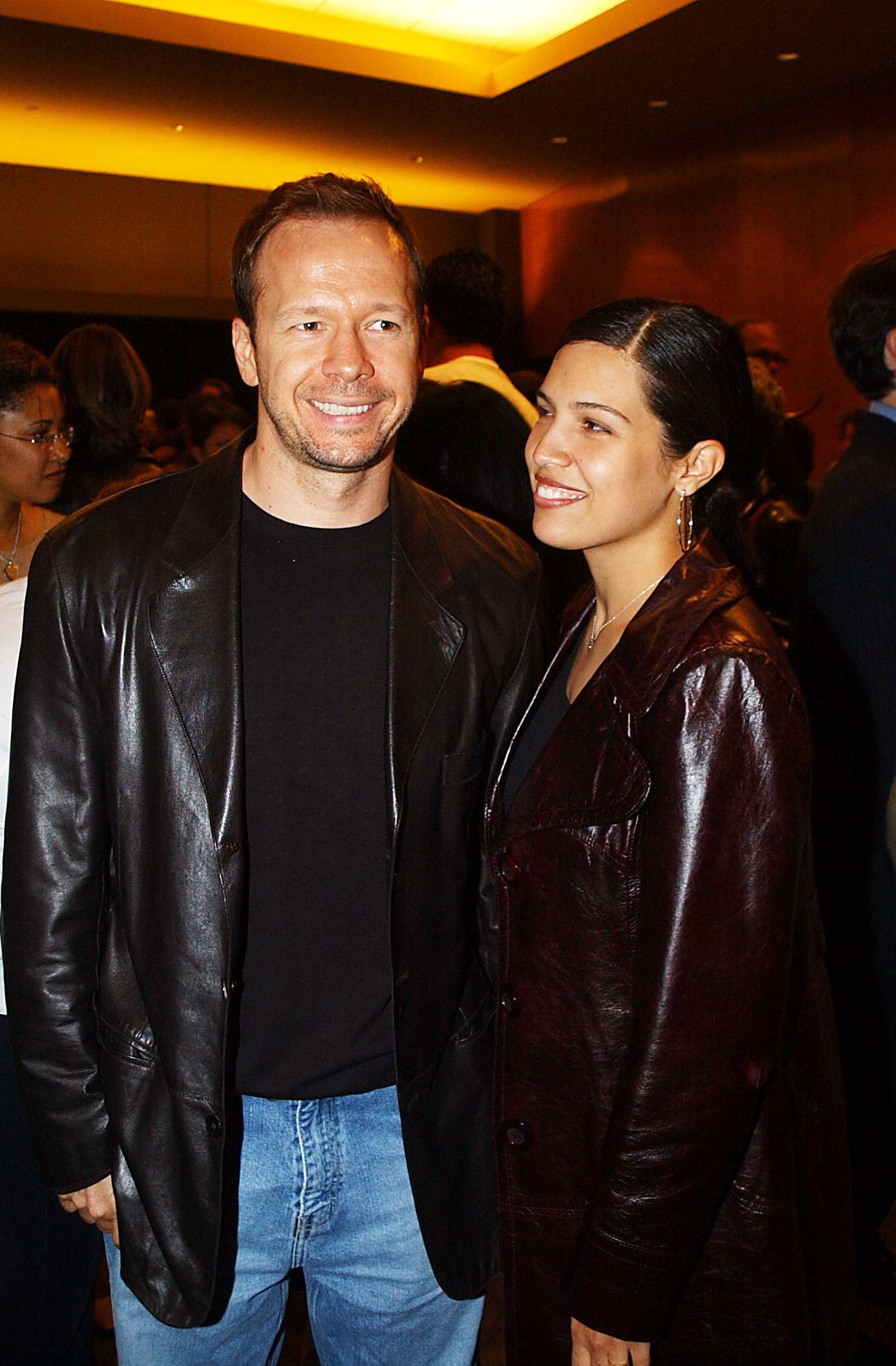 Donnie Wahlberg and Kim Fey during We Stand Alone Together Premiere in Beverly Hills, California, United States. | Source: Getty Images
Together, the family of four lived happily, and Donnie did his best to be an amazing father. But in 2008, his fatherhood underwent a serious test.
Fey had filed for divorce after almost nine years of marriage, citing irreconcilable differences. In addition, according to the court documents, she was seeking full custody of their two children.
Indeed, it was a difficult time for Donnie, as he fought to ensure he had access to his kids. Eventually, the producer and his ex-wife reached an out-of-court settlement, handled at a Ventura County Courthouse.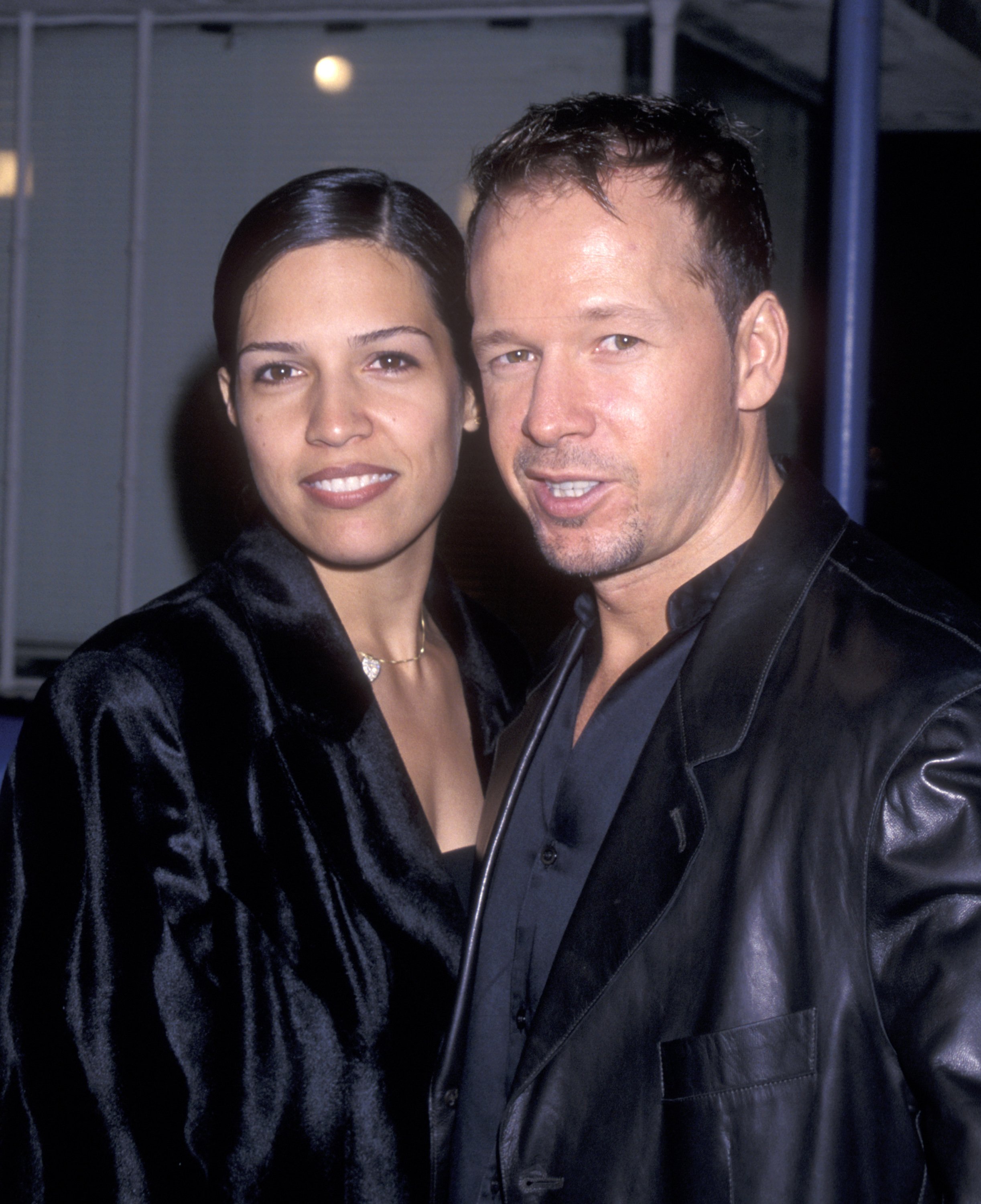 Donnie Wahlberg and Kimberly Fey attend the "Three Kings" Westwood Premiere on September 27, 1999, at Mann Village Theatre in Westwood, California. | Source: Getty Images
Over a decade later, the former couple's children are all grown up. But despite having a high-profile celebrity like Donnie as their father, Alexander and Elijah are rarely seen in public, and there is a reason for that.
Donnie's Children Live Away from the Spotlight
Many children with celebrity parents will jump at any opportunity to be in the spotlight, but not Donnie's sons. Alexander and Elijah once appeared in the singer and his wife, Jenny McCarthy's reality show, "Donnie Loves Jenny". However, the siblings' dad would reveal that his sons did not love it because there were many cameras around. In his words:
"We did fine with it. It's just our children didn't love it very much. They didn't love having the cameras around".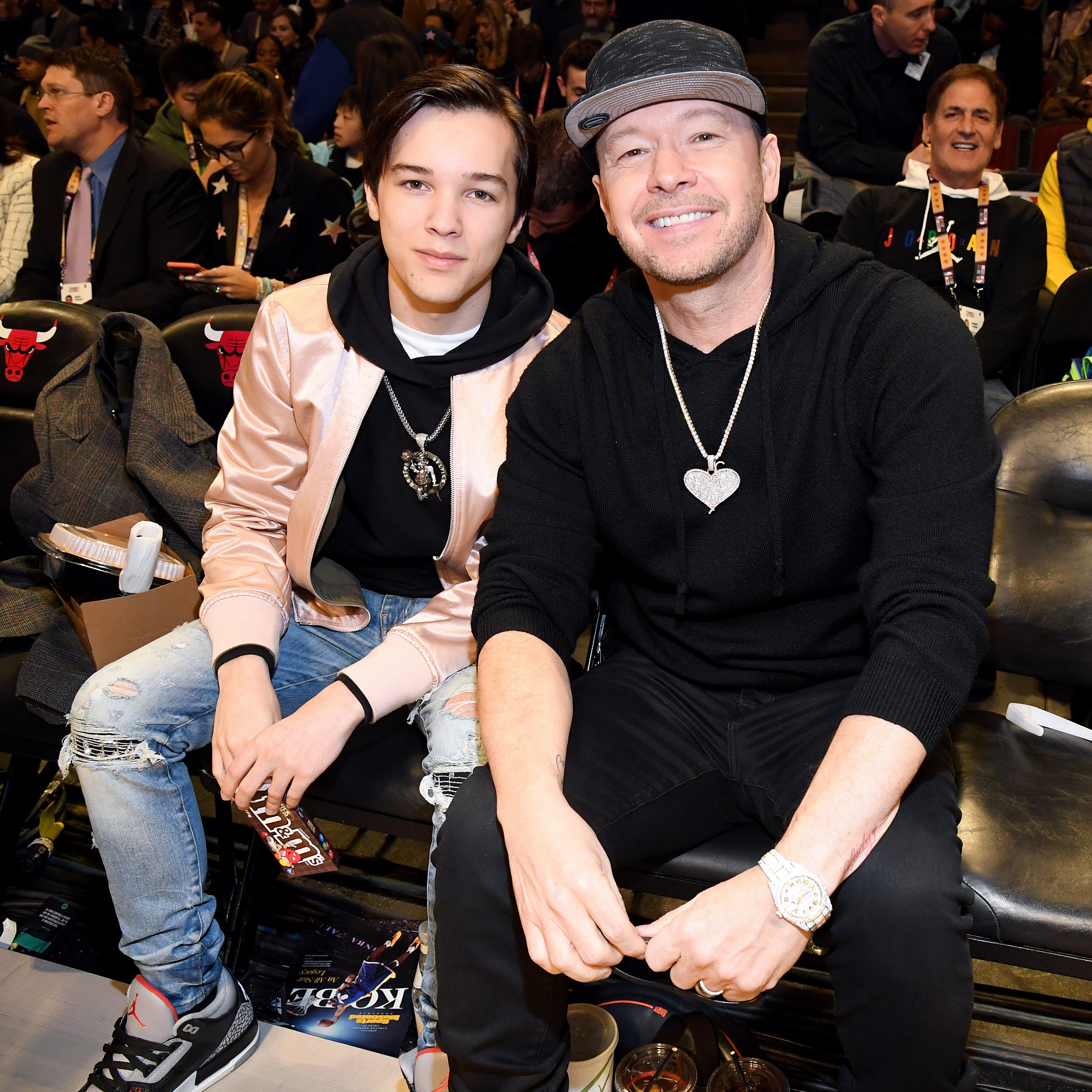 Elijah Wahlberg and Donnie Wahlberg attend the 69th NBA All-Star Game at United Center on February 16, 2020, in Chicago, Illinois. | Source: Getty Images
The record producer further noted that if he and McCarthy were to do another reality show, it would be about them empty nesting because they could not do another show until the children had moved out.
The actress explained to Page Six that Donnie told her he would take care of Evan's college tuition on one fateful Christmas, leaving her in tears.
Ultimately, privacy was Donnie's children's watchword, and the father of two respected their wishes. Even during a 2020 interview, Donnie was careful not to mention his older son's name and other personal details about him because Alexander would get mad at him.
However, the little Donnie could share about his son was that he was musically inclined and in a band. On the other hand, the singer was a bit more open about discussing Elijah while maintaining a certain level of privacy.
During the interview with Jana Souskova, the entertainment star stated that Elijah was a top student at school, adding that at the time, he had gotten straight As on his report card and only one B in his four years of school.
From how Donnie speaks highly of his children, it is safe to say that the "Blue Bloods" actor loves them dearly. The music guru confirmed it during a chat with People Magazine when he revealed that he would put his children's lives before his. According to the lyrical genius:
"I don't think about death now, but I wouldn't hesitate a second if it were a question of one of my children or me. No question. "I'm going! Goodbye.' That's what parenting does to you".
Donnie said he could not understand why his parents were willing to make such a sacrifice until his children were born. Besides welcoming two children from his first marriage, the "Bring Back the Time" singer also got a bonus son after his marriage to McCarthy.
Inside Donnie's Relationship with His Stepson
Although Donnie became a bonus dad to McCarthy's autistic son from a previous marriage, Evan, after they tied the knot, the singer has always loved his stepson before then.
Right from the beginning stage of his and his wife's relationship, Donnie embraced Evan and treated him as his own. McCarthy once recalled one of her husband's kindness toward Evan, leaving her in awe.
The actress explained to Page Six that Donnie told her he would take care of Evan's college tuition on one fateful Christmas, leaving her in tears. McCarthy relayed to the outlet:
"I lost it because, you know, I was so worried if I would have enough money by the time he'd be able to go to college, and you know Wahlberg covered the bills and therapy, and we only had just met".
With that kind gesture, the actress was convinced that there was something special about Donnie. She let him into her and Evan's life, a decision she did not regret.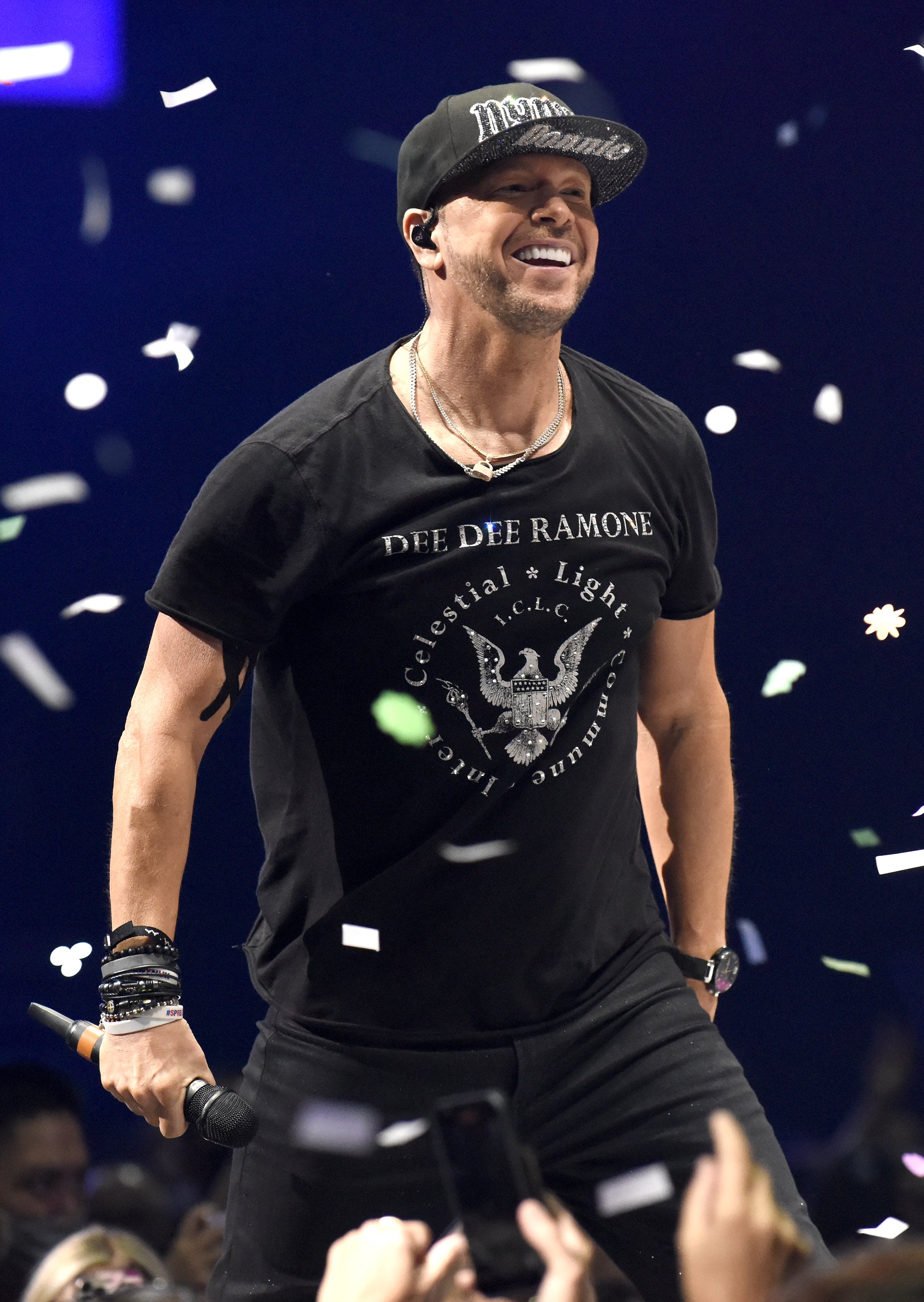 Donnie Wahlberg of New Kids on the Block performs in support of the band's "Mixtape" tour at Golden 1 Center on June 02, 2022, in Sacramento, California. | Source: Getty Images
As time progressed, Donnie and his stepson's relationship grew more robust, which made it easier to include Evan in his proposal arrangement.
Recalling how the proposal went down, McCarthy noted that she was sitting with Donnie on a weekend when he entered another room and came out with Evan holding a card that read "will."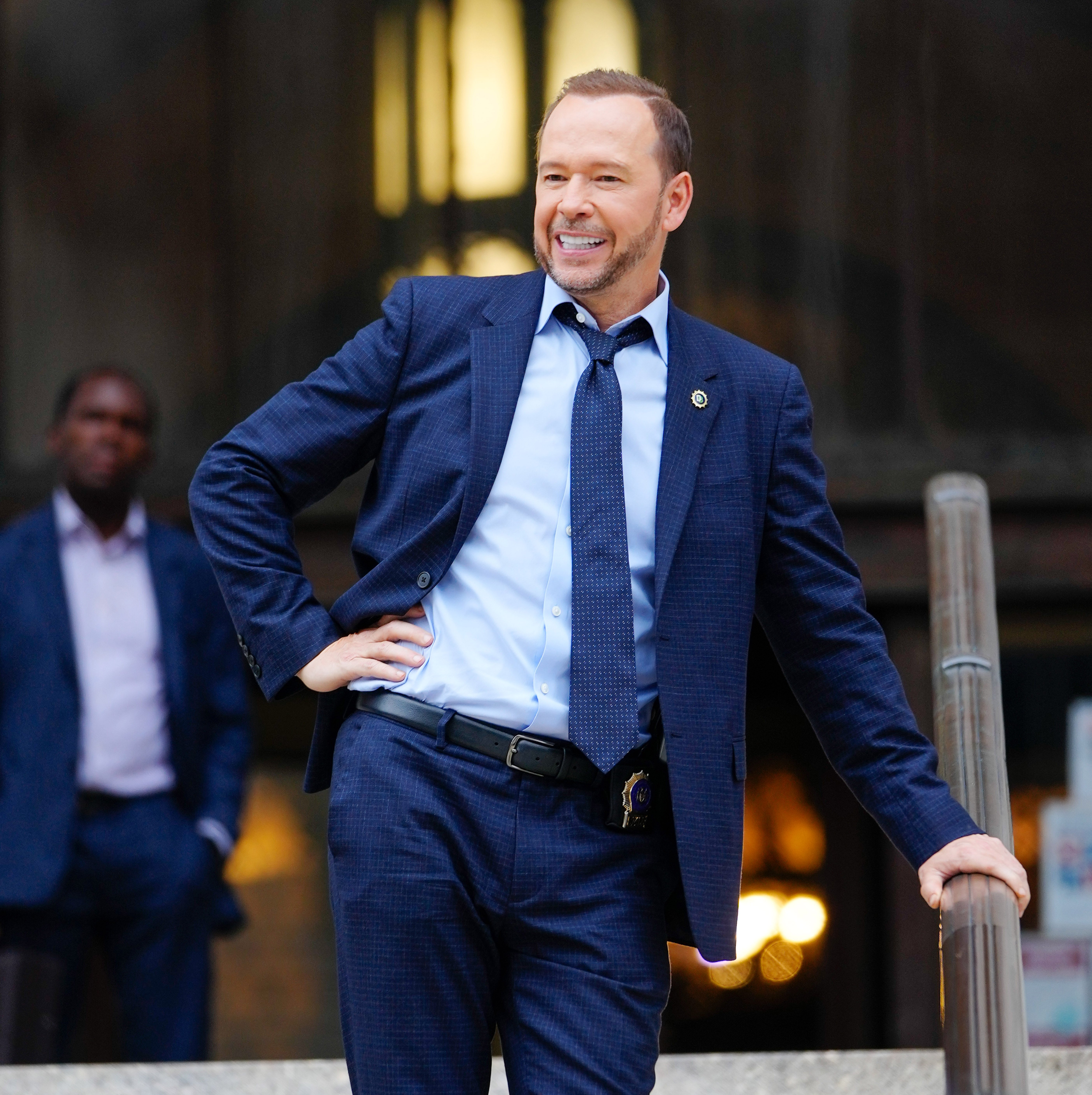 Donnie Wahlberg on location for 'Blue Bloods' on August 31, 2021, in New York City. | Source: Getty Images
Then, the autistic boy ran into the room again and returned, holding another card that read "You." The third time, Evan returned with the word "marry," but wrongly spelled. Then, for the final time, Donnie came out of the room with his stepson, wearing a shirt with the word "me" written boldly.
It was an emotional moment for the model, who noted that she said yes! Then, what came after her response left her and Donnie in tears. McCarthy recounted:
"In that moment, Evan yelled, 'I have another dad!' and it made all of us cry".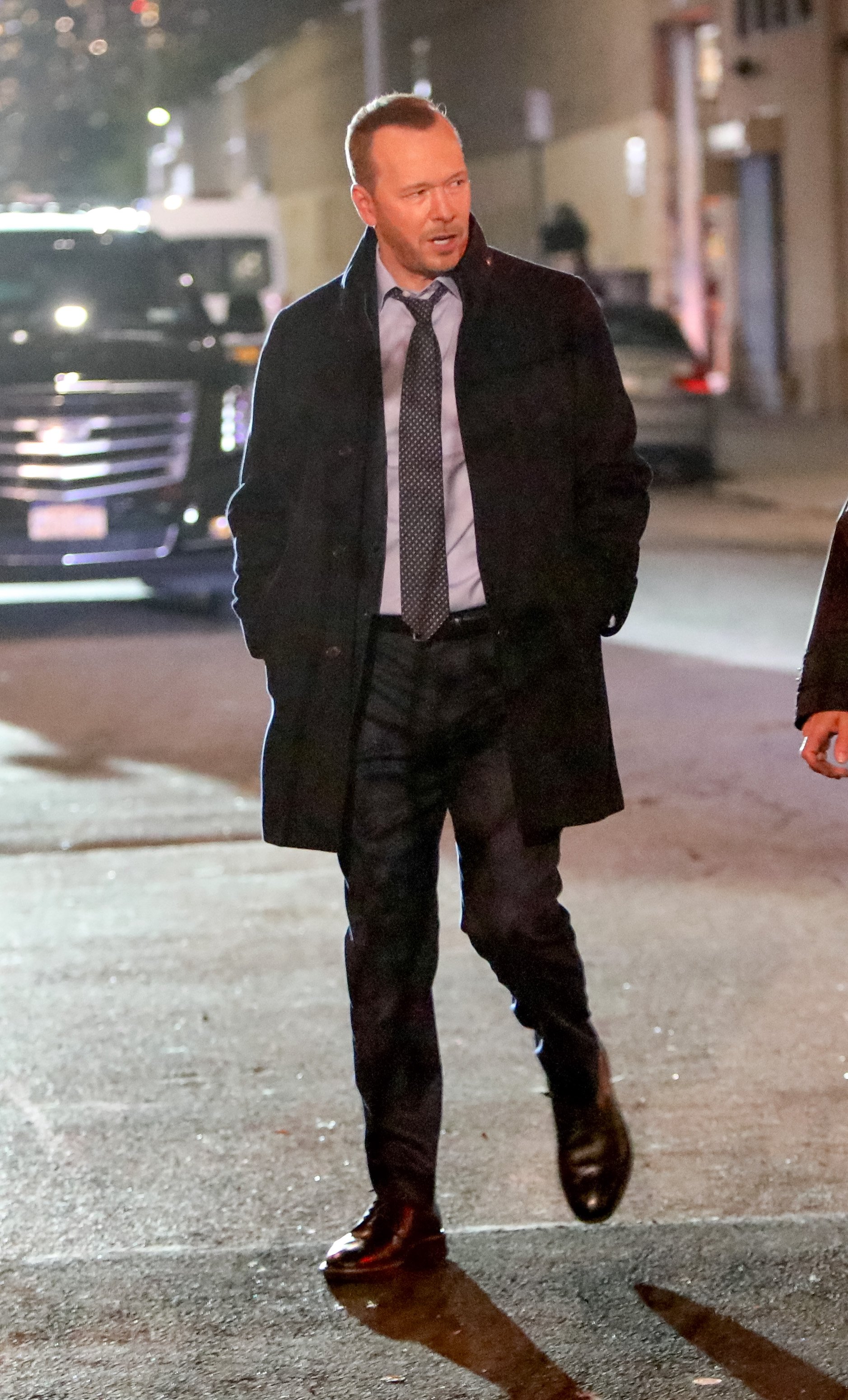 Donnie Wahlberg is seen on October 19, 2020, in New York City. | Source: Getty Images
Donnie and McCarthy eventually married, and the trio became one happy family. Following their marriage, the singer strengthened his bond with Evan by doing fun activities, like catching frogs. A few years later, nothing has changed, as they are still firmly knit.
Please fill in your e-mail so we can share with you our top stories!