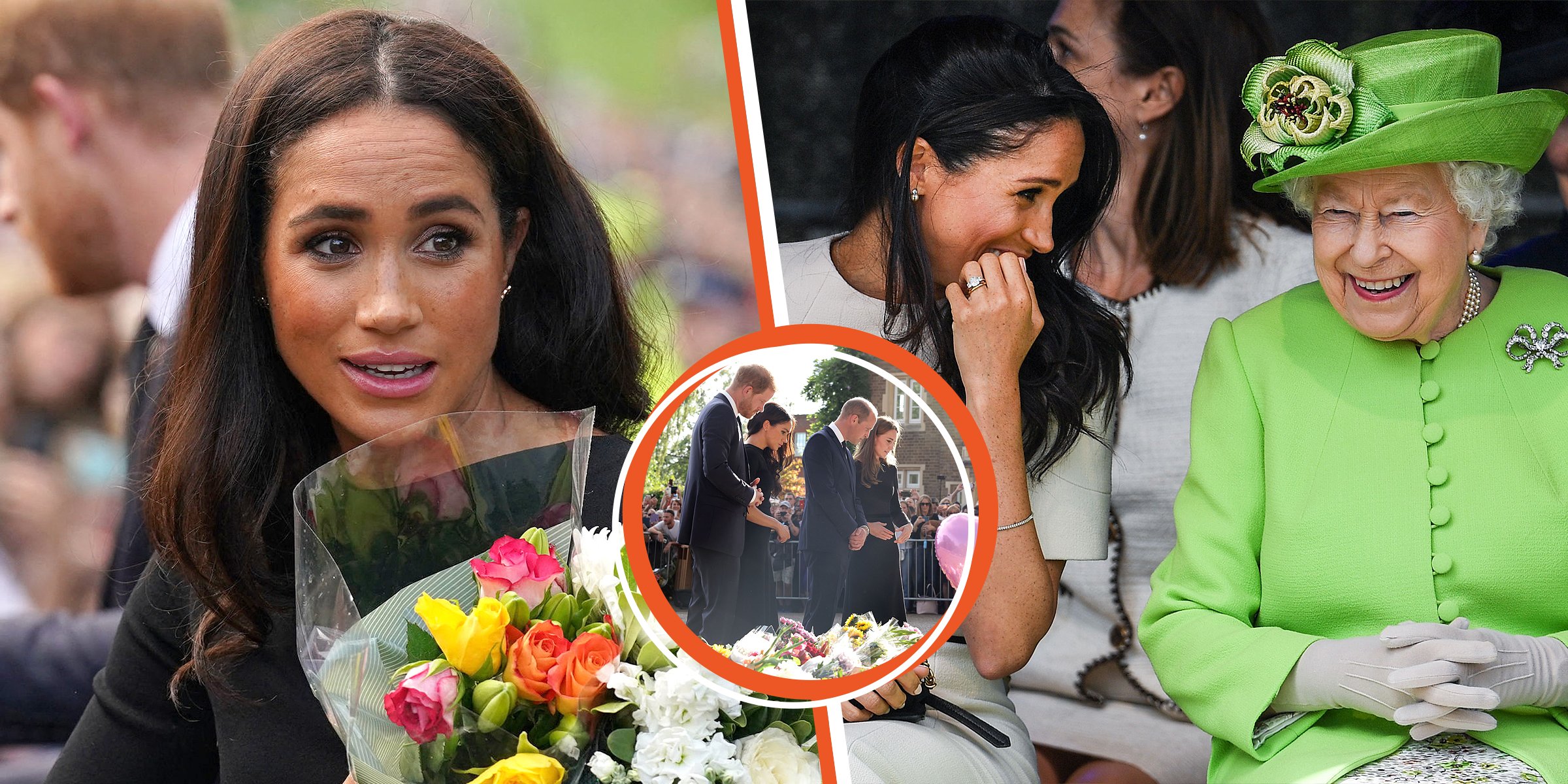 Meghan Markle and Queen Elizabeth, | Prince Harry, Prince William Meghan Markle and Kate Middleton. | Source: Getty Images
Meghan Markle Had Clash over Floral Tribute to Queen Who Reportedly Invited Her & Harry before Death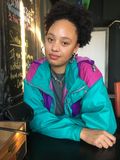 Prince Harry, Meghan Markle, Prince William, and Kate Middleton have been seen together for the first time in two years. The fab four has shown a united front for their family, but Markle was caught in a minor flower misunderstanding while greeting the crowd.
When Buckingham Palace sent out a statement about Queen Elizabeth II being under medical supervision, it was reported that close family members were rushing to be by her side, including Prince Harry and Meghan Markle.
However, Page Six followed up with a report stating that Markle was not allowed to be with the royal family at Her Majesty's Balmoral estate.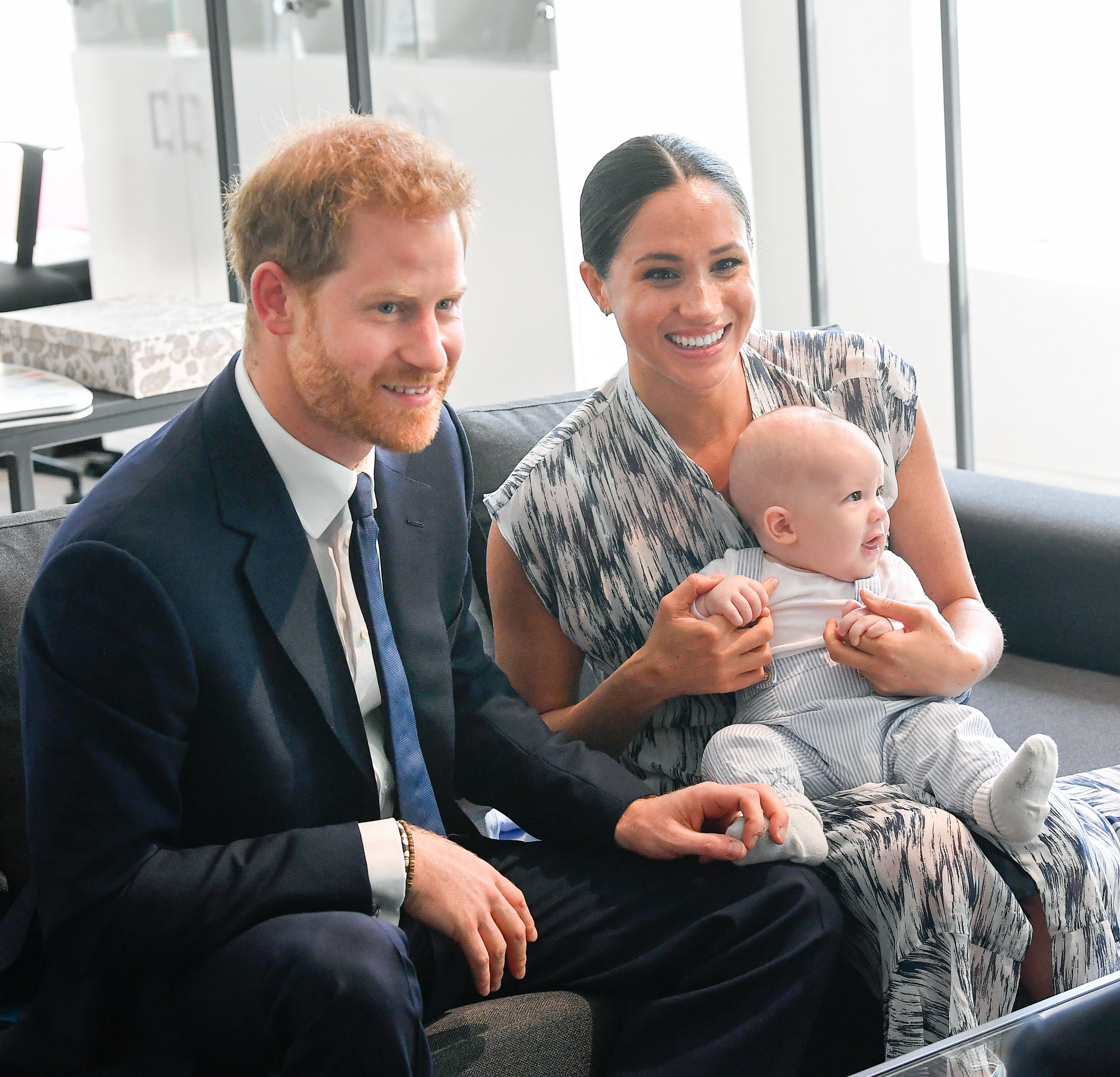 Meghan markle, Prince Archie and Prince William in South Africa, Cape Town in 2019. | Source: Getty Images
A royal source told The Sun that King Charles III was the one who made it clear that it was inappropriate for the Duchess of Sussex to be in the Queen's presence at such a sad time.
Markle's apparent absence in Balmoral raised more questions about the tension between the Sussex family and the rest of their royal relatives.
But Cosmopolitan Magazine's insider said the King of England wanted to keep the number of people surrounding the Queen limited as their family withstood this painful time.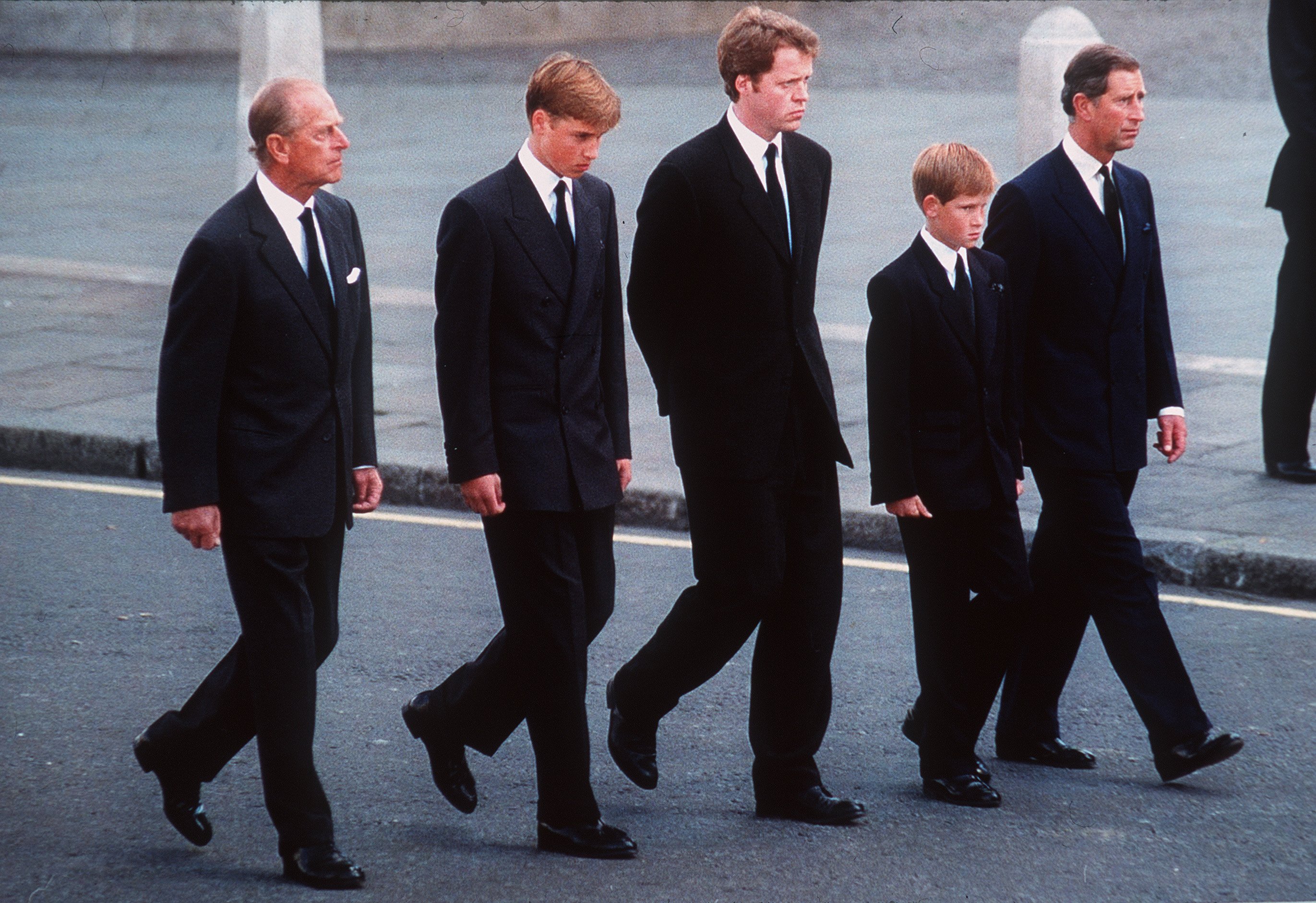 Prince Harry, Prince William, Prince Phillip, and Earl Spencer at the funeral of Princess Diana in London 1997. | Source: Getty Images
The Queen took her last breath on September 8, 2022, and the royal family united as they performed their royal mourning activities.
The world got to see "the fab four": Markle, Prince Harry, Prince William, and Kate Middleton together again for the first time in two years.
Meghan Markle's Flower Misunderstanding
Since the death of the Queen, the royal family has been participating in walks and interacting with mourners surrounding the Windsor gates.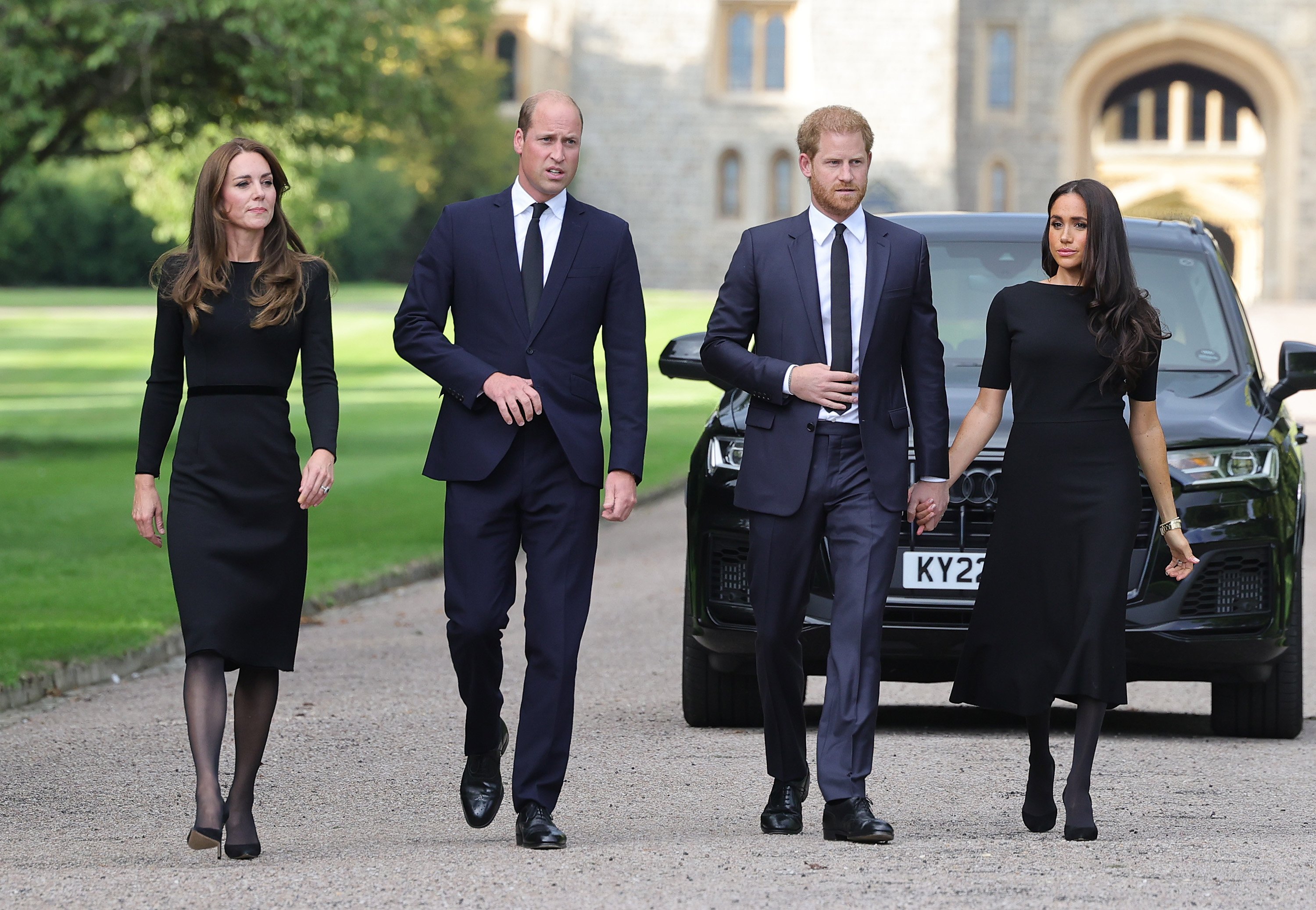 Prince Harry, Prince William, Meghan Markle and Kate Middleton in Windsor 2022. | Source: Getty Images
According to Page Six, the crowds have been happy to see Hary and William unite for the sake of their grandmother. They have also had their wives support them and show the mourners appreciation.
Markle was caught in an awkward debacle about flowers. In a video shared by Page Six, the "Suits" star appeared with several bouquets she received from the crowd. But when a royal aide asked to take the flowers from her, Markle declined the offer and reiterated that she wanted to put them on the tribute grounds herself.
As the Duchess of Sussex continued to fill her hands with flowers, another royal aide asked to help her; the actress was still reluctant. But Markle handed them over after the aide and her husband explained why she was obliged to let go of the flowers.
Despite the learning that the Duchess of Sussex might still have to do regarding the royal protocols, Markle was reported to have left a positive impression on the onlookers.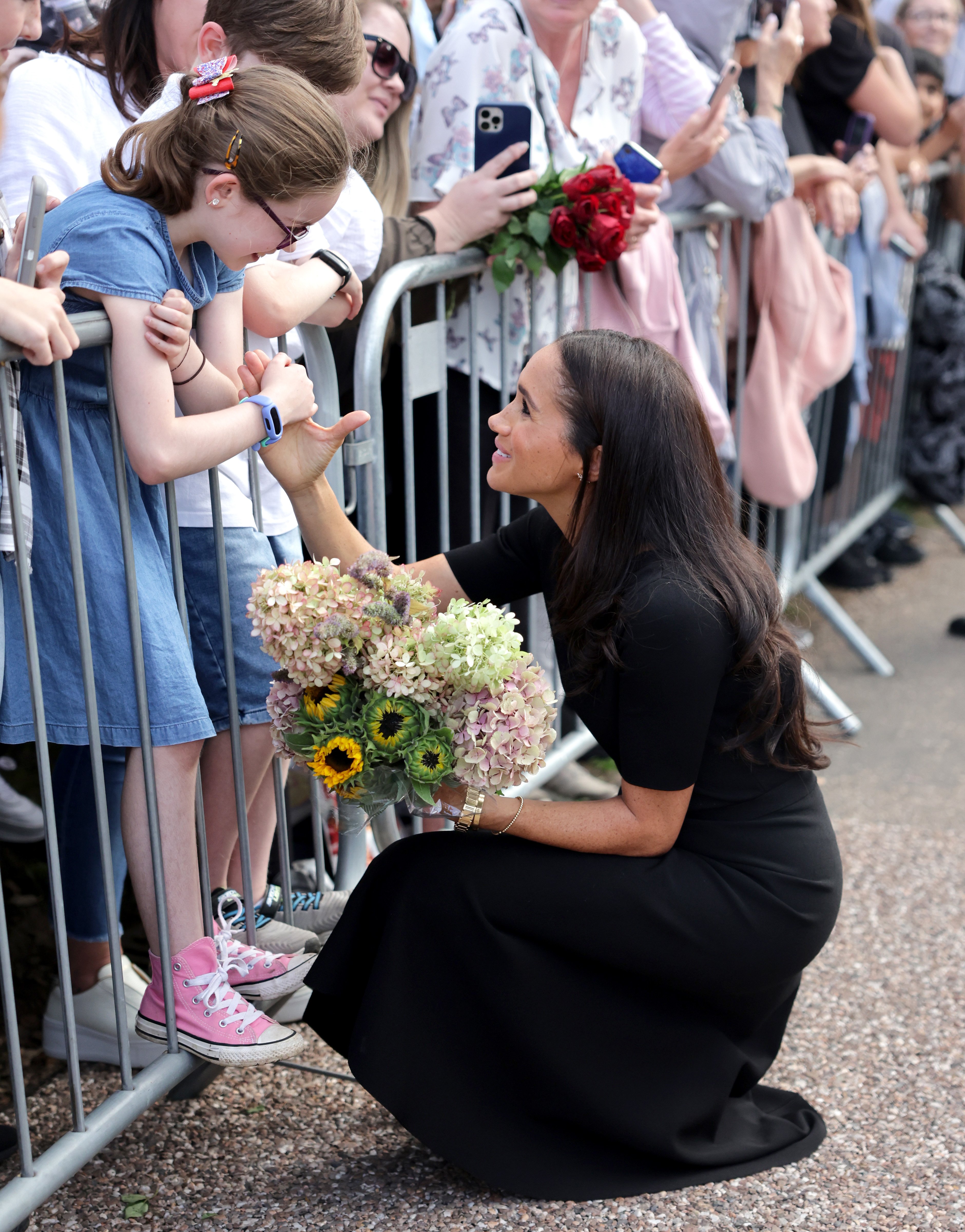 Meghan Markle greeting crowds in Windsor 2022. | Source: Getty Images
Hello Magazine shared another video of Markle's sweet interaction with crowds surrounding Windsor. The footage showed Markle speaking to one of the onlookers, asking them for their names and how long they had been waiting.
One onlooker replied that they had been waiting for two hours, and Markle responded in admiration and appreciation for their patience. She said, "Thank you for being here it means a lot to the family we appreciate it, thank you."
Queen Elizabeth got to meet her great-granddaughter Lilibet before she passed away. The name of the second child of Harry and Markle was reportedly inspired by The Queen and the late Princess Diana.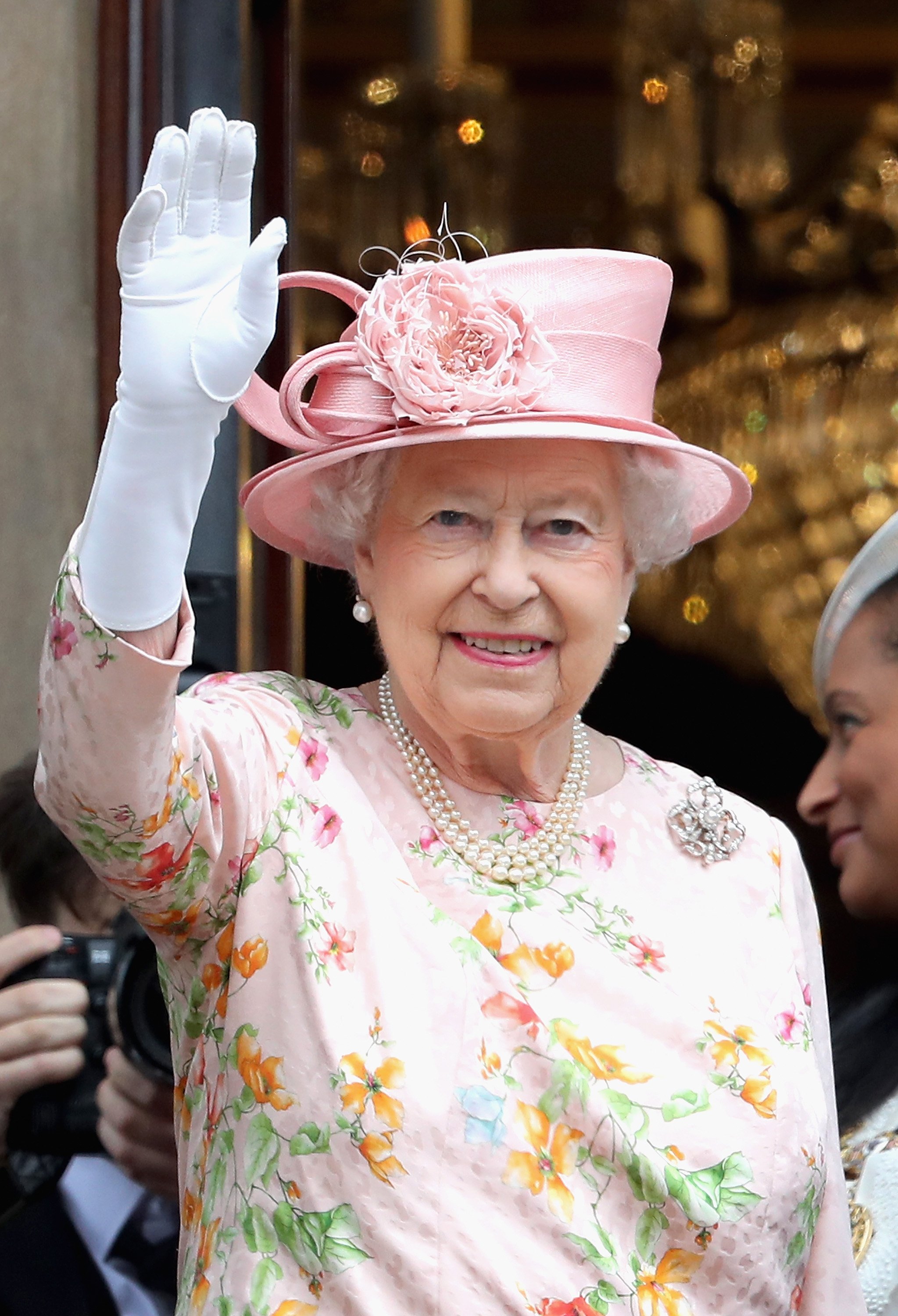 Queen Elizabeth II in England, Liverpool 2016. | Source: Getty Images
The meeting festivities took place during Her Majesty's 70th Platinum Jubilee. Prince Harry and Markle put their differences aside and introduced the Queen meeting her namesake for the first time.
The Daily Mail also revealed that the Queen had invited Harry and Markle's children to a sleepover at her Balmoral estate. Katie Nicholl, an author, and a royal expert, said the Queen usually held sleepovers with her grandchildren and great-grandchildren.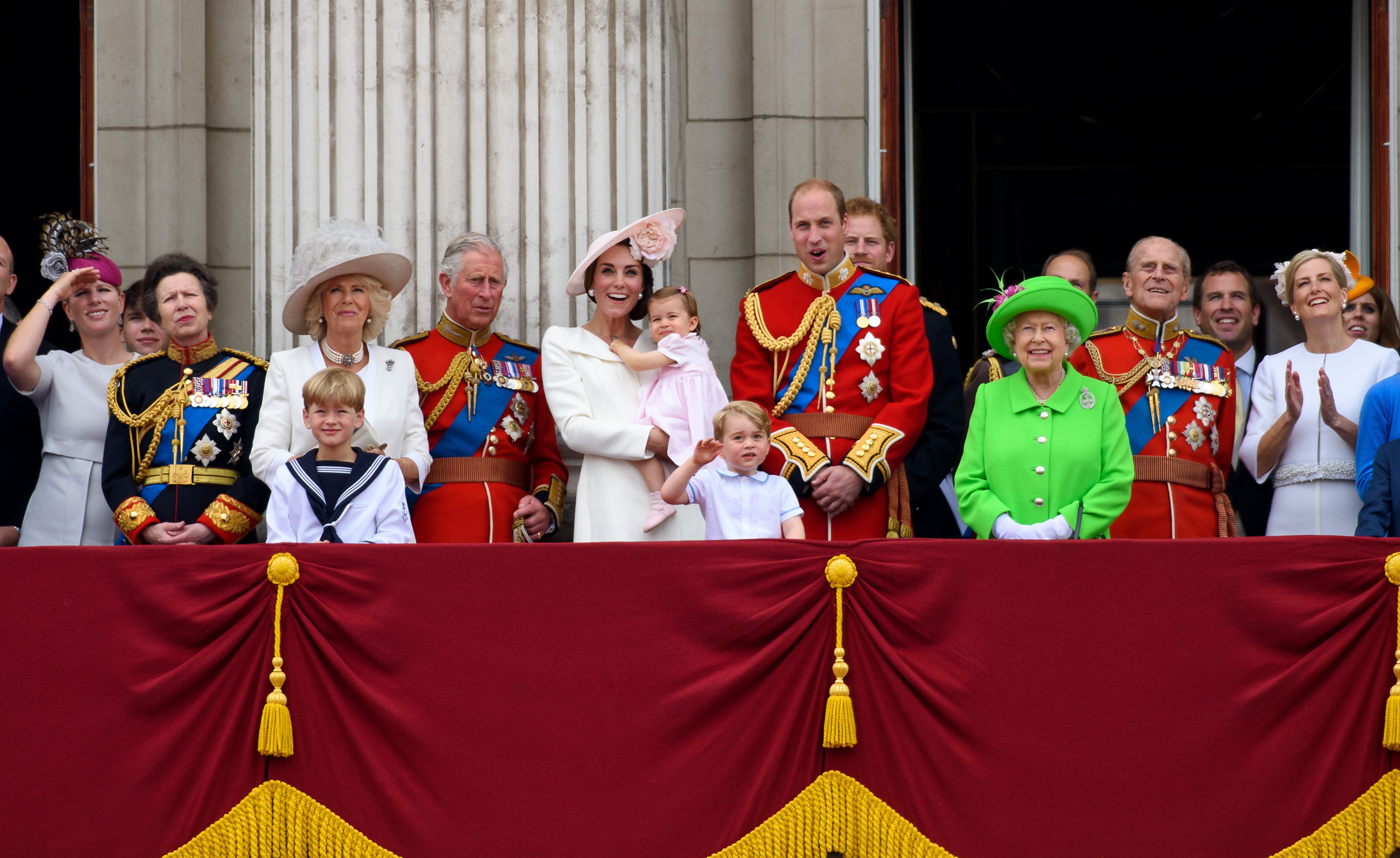 The Royal Family at Buckingham Palace during the Queen birthday parade in 2016. | Source: Getty Images
The Sussex family was invited to join her at this family get-together. King Charles III was also said to have extended an invitation to his son, but Markle and Harry allegedly declined both invites.
Prince Harry Honors His Father as He Becomes King
The relationship between Prince Harry has been reported to be strained since childhood, but especially since his decision to step down from his royal duties and move to America.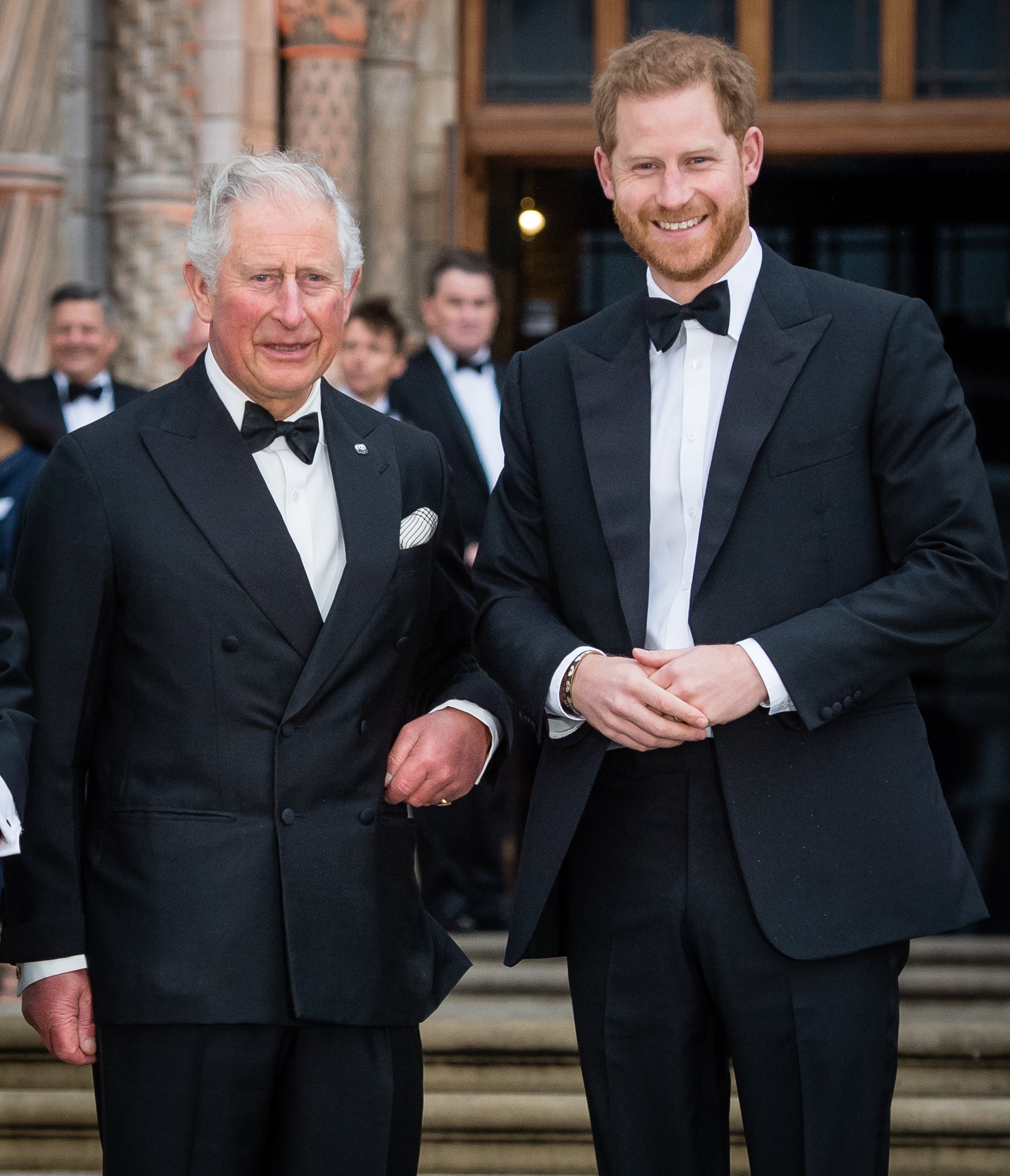 King Charles III and Prince Harry in London 2019. | Source: Getty Images
Prince Harry and Markle also opened up the tension between the father and son during their tell-all interview with Oprah Winfrey. However, in light of the Her Majesty's death, the family has held and united front.
The Queen's grandchildren have individually paid tribute to her. Prince Harry also published his statement on the Archwelll website.
The Duke of Sussex wrote a touching tribute to his grandmother, but he also took the time to acknowledge the role his father was about to take on. He wrote, "We now honor my father in his new role as King Charles III."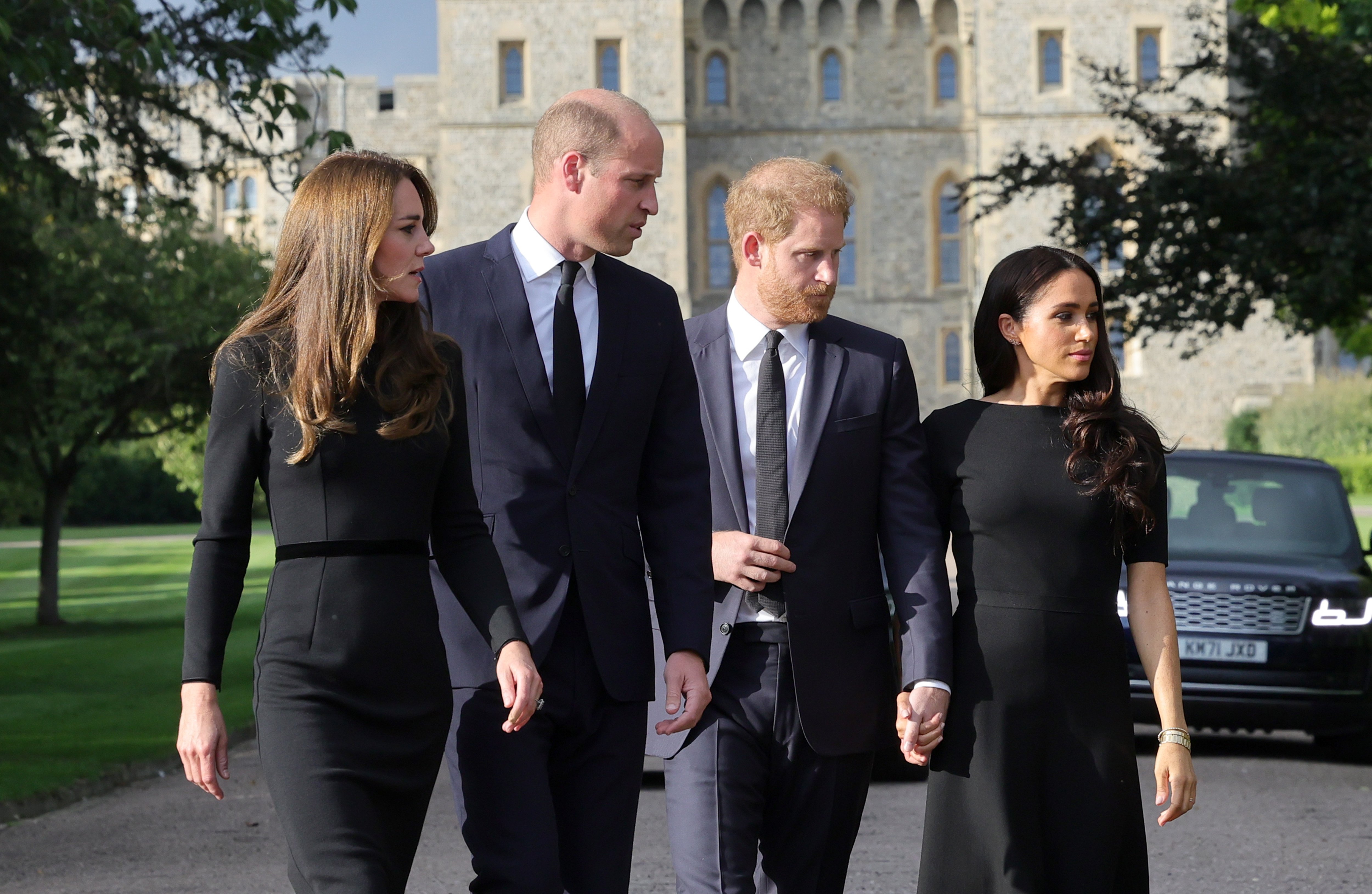 Prince Harry, Prince William, Meghan Markle and Kate Middleton in Windsor 2022. | Source: Getty Images
Harry and his grandmother have also been reported to have had a close relationship, so the Duke of Sussex expressed that he was happy to have had the opportunity to introduce the Queen to his wife and children before she passed. He said:
"Granny, while this final parting brings us great sadness, I am forever grateful for all of our first meetings-from my earliest childhood memories with you, to meeting you for the first time as my Commander-in-Chief, to the first moment you met my darling wife and hugged your beloved great-grandchildren"
At a time like this, the support and strength of a family are vital, and the royal brothers have taken this sentiment to ensure that their grandmother is honored in the best way possible.
Please fill in your e-mail so we can share with you our top stories!