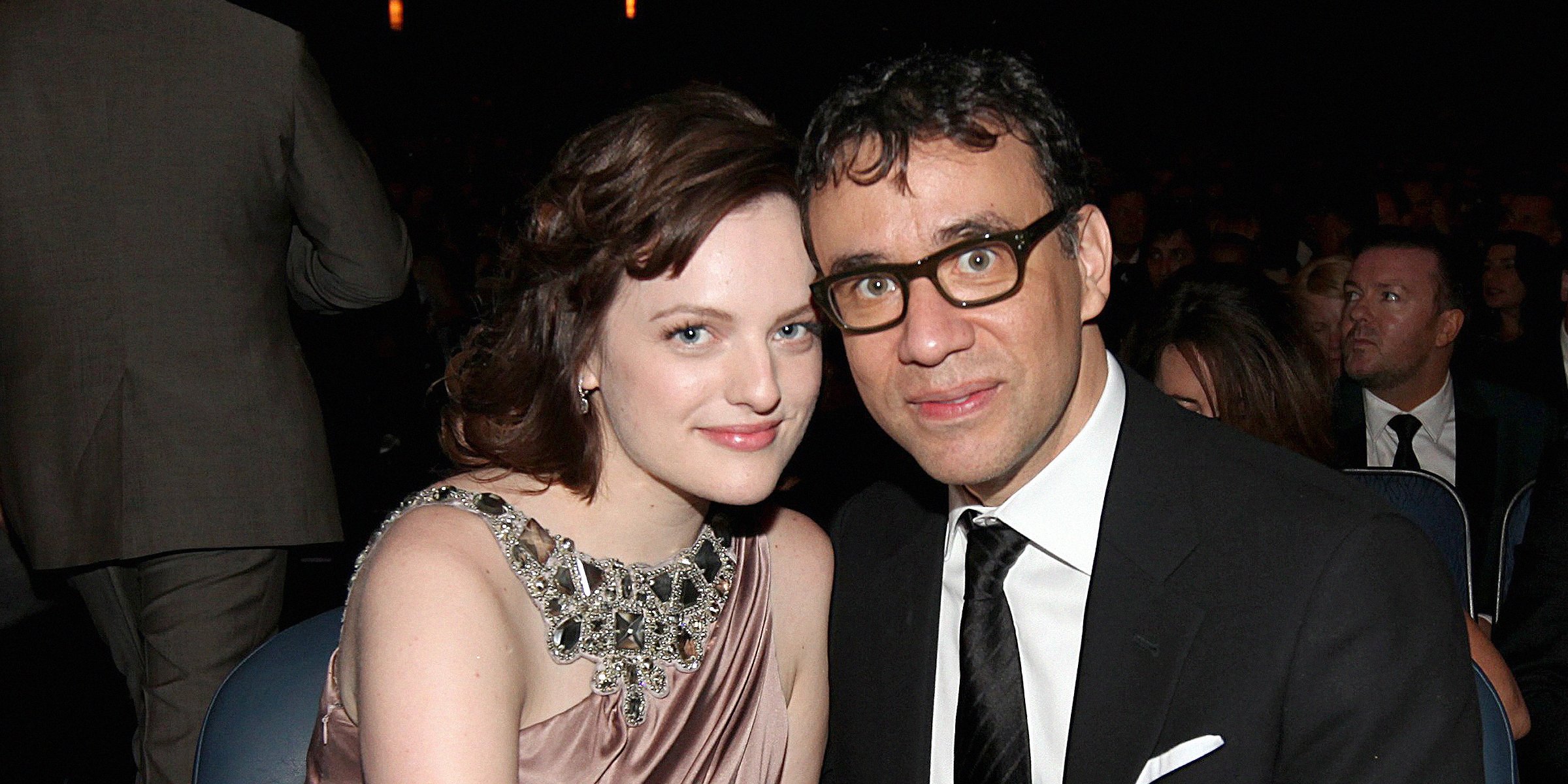 Elisabeth Moss and Fred Armisen, 2009 I Source: Getty Images
Elisabeth Moss' Marriage to Fred Armisen - The Handmaid's Real-Life Tale

Elisabeth Moss is an American actress well-known for her role in the series "Mad Men" and "The Handmaid's Tale." She had been married before, but her marriage didn't last long. Elisabeth Moss's husband was Fred Armisen.
Elisabeth Moss is now in her forties, and the actress has walked down the aisle once. The actress's first marriage was to Fred Armisen, who's also in the entertainment industry.
Moss and Armisen's short-lived marriage is one of Moss's most publicized relationships. The star has since decided to keep her dating status to herself and spoke about her decision in 2021.
She told The Things in July 2021 what she learned about sharing information about her personal life. Moss said, "I learned you just don't talk about it." She further stated that no one cares whether she's dating anyone or not, and she hates putting "that importance on it."
Her failed marriage with Armisen must be one of the reasons the actress now keeps details of her personal life to herself. Here's what we found out about the former couple's short marriage.
Elisabeth Moss's Marriage with Fred Armisen
Elisabeth Moss's real life and one of her characters on the famous TV show "The Handmaid's Tale" are pretty similar. While her character's life on the show is filled with struggles, the actress has faced some real challenges.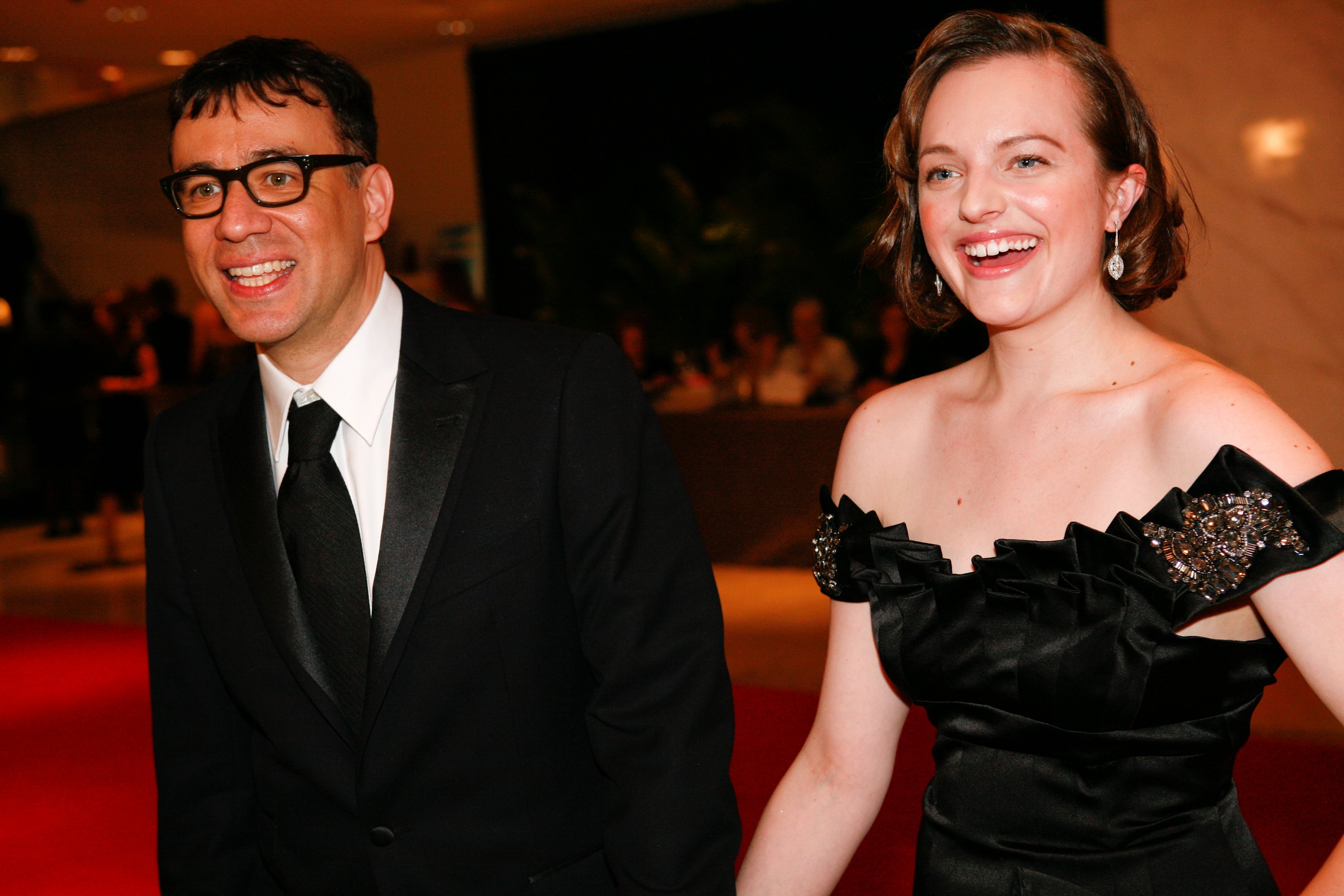 Fred Armisen and Elisabeth Moss at the White House Correspondents' Association dinner on May 1, 2010, in Washington, DC. I Source: Getty Images
The actress is known to keep her private life away from the spotlight; however, she chose to be open up about her marriage with "Saturday Night Live" host Fred Armisen. The pair met after her co-star Jon Hamm met Armisen while hosting the show in 2009.
Moss and Armisen fell head over heels in love in a short time and eventually tied the knot just a year after they started dating. Their nuptials didn't last long, though, as the couple went their separate ways eight months after walking down the aisle.
According to the "Mad Men" actress, their marriage was a disaster, and she once expressed how she felt. Moss said in 2021 that she thought she was "really young" when she got married, even though she didn't think that at the time. She also described the marriage as "extremely traumatic and awful and horrible."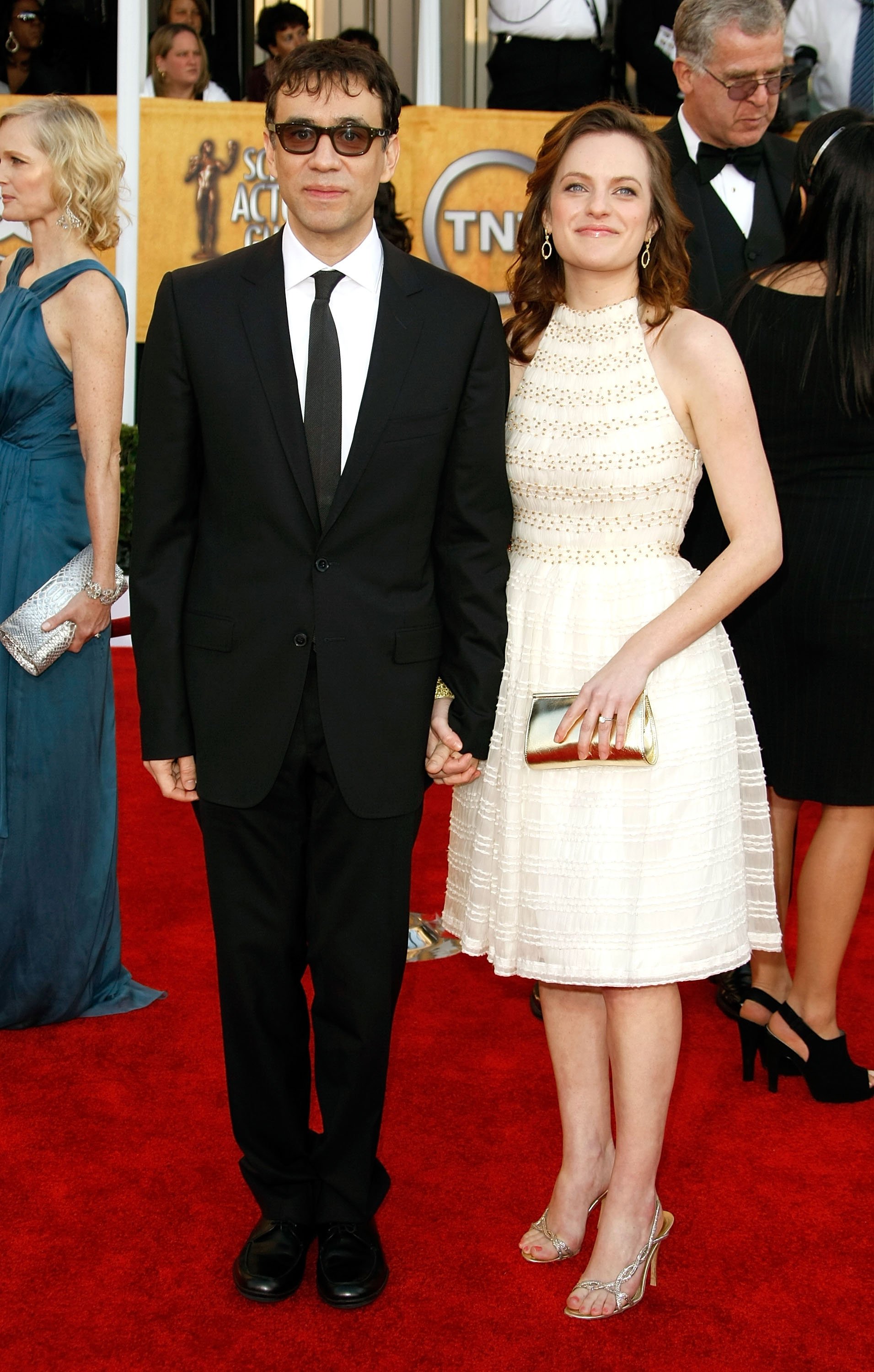 Actors Fred Armisen and Elisabeth Moss at the Shrine Auditorium on January 25, 2009, in Los Angeles, California. I Source: Getty Images
The star further stated that she was glad she got to experience it and learned from it from a young age instead of it happening when she was older. She's also glad she never had any kids during the marriage and was hoping she would not have to experience another marriage like that again.
Elisabeth Moss's husband has never said in detail what happened between the two. His ex-wife said in 2012 that "it was hard to talk about" their relationship, and she didn't want to spend more time speaking about it.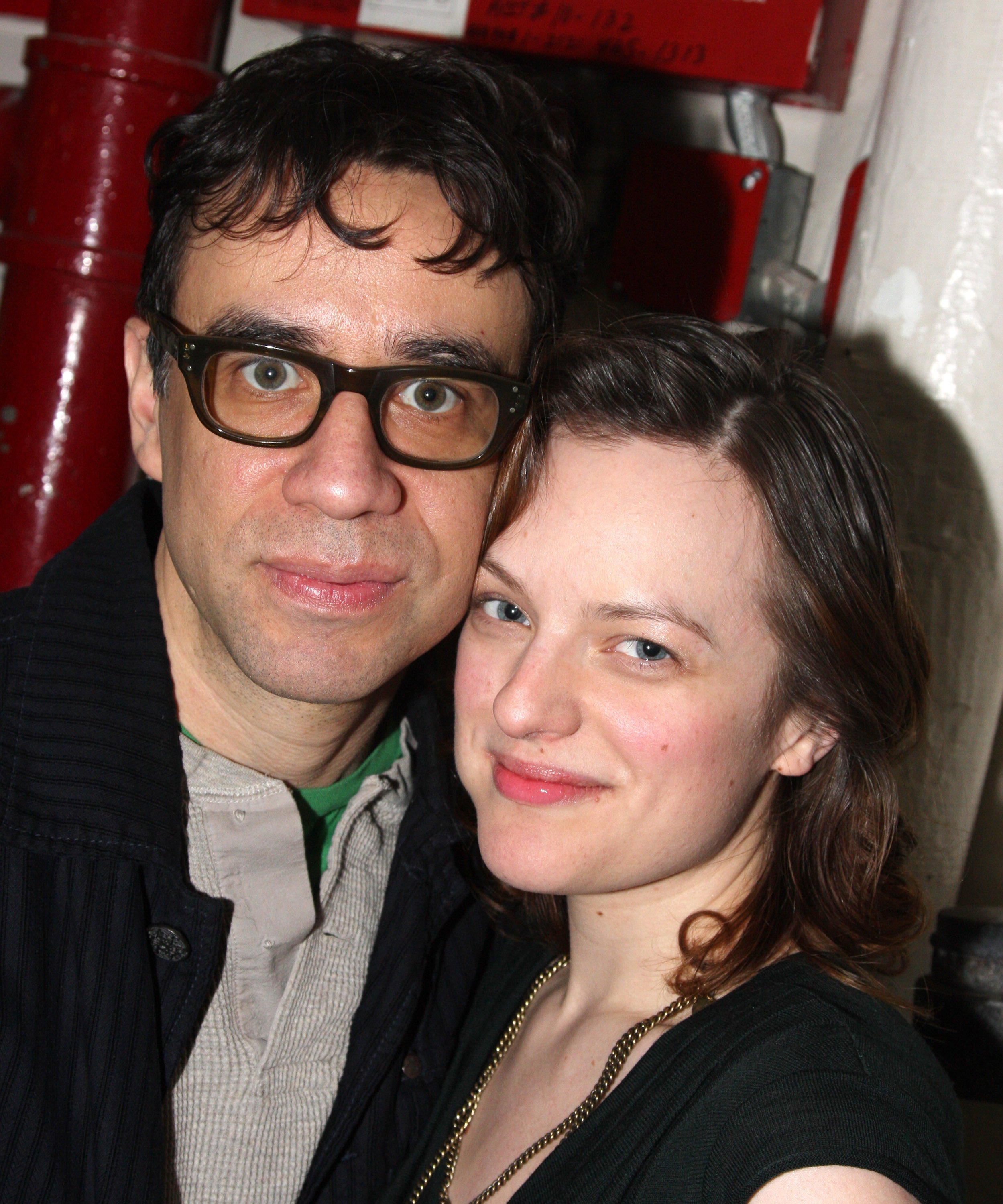 Fred Armisen and Elisabeth Moss at The Barrymore Theater on February 17, 2009, in New York City. I Source: Getty Images
Elisabeth Moss and Fred Armisen Both Said Shady Things
There were questions about what happened between Elisabeth Moss and Fred Armisen after the two parted ways. Most people wondered why the former spouses divorced, with many assuming that the actress's devotion to Scientology was the cause.
According to Daily Mail, Moss's religion was more important to her than her marriage, and her husband couldn't accept it. The Atlantic reported that the actress said to Page Six in 2012:
"One of the greatest things I heard someone say about him is, 'He's so great at doing impersonations. But the greatest impersonation he does is that of a normal person.' To me, that sums it up."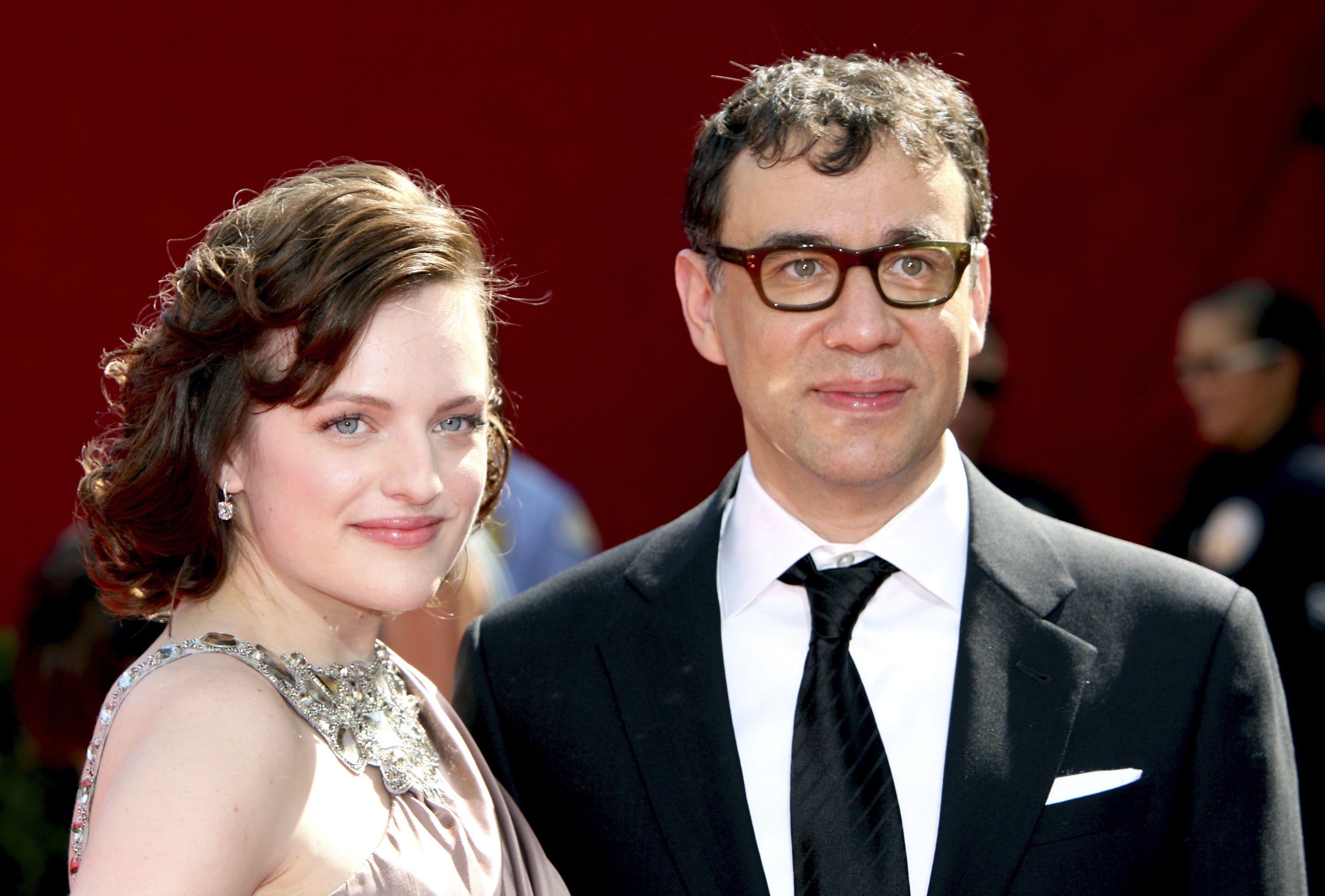 Elisabeth Moss and Fred Armisen at the Nokia Theatre on September 20, 2009 in Los Angeles, California. I Source: Getty Images
The "Mad Men" star's ex-husband has also spoken a bit about the divorce and admitted during an interview with Today in 2013 that he wasn't a good husband. Armisen also explained that when it comes to relationships, he usually jumps into them too quickly and gets emotionally freaked out by them just as fast.
He said, "I think I was a terrible husband. I think I'm a terrible boyfriend. I want it all fast... I feel bad for everyone I've gone out with". He has since moved on and has been dating Natasha Lyonne from "Russian Doll" since 2014.
"A Guy That Can Make You Laugh Is Everything"
With Elisabeth Moss having revealed before how someone once told her that the most excellent impersonation Armisen does is being a normal person, she also said she was tired of talking about her previous marriage. The star said she didn't want to waste more of her life going on about it.
These comments show that the actress is done talking about her past with Armisen. And after her snappy comments, she further said, "I'm probably gonna get a slap on the wrist. But I've just been such a good girl. And sometimes you just want to be a bad girl for a minute."
She told People in 2012 that she enjoyed being single and loved how fun it was to have night outs without knowing how they would turn out. The 40-year-old further mentioned at the time that she was having a lot of fun and was obsessed with her freedom.
Her first marriage not working out didn't put her off relationships for good, though. Plus, her excitement that she was a single lady didn't stop her from saying she still wanted to have someone special in her life.
The star described the kind of partner she wants, and meeting someone that makes her laugh appeared to be at the top of her list. She expressed:
"A guy that can make you laugh is everything."
Elisabeth Moss also revealed her feelings about starting a family and stated that she wasn't sure if she wanted to have kids. The actress also said she could "do it all" in an ideal world but thought she was "too young to know."
Please fill in your e-mail so we can share with you our top stories!