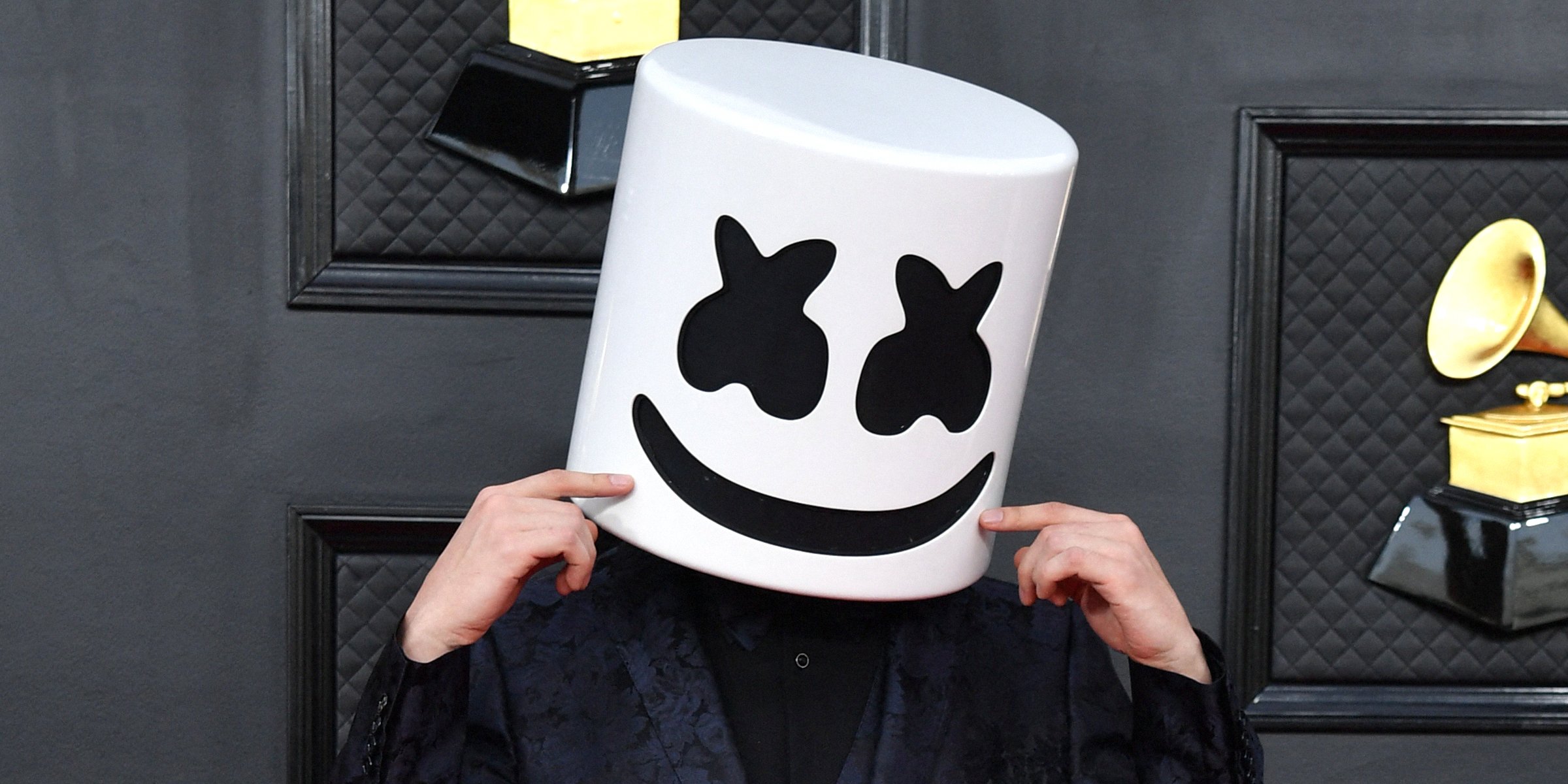 Marshmello | Source: Getty Images
Marshmello's Face Remains Masked - Why He Never Performs without It

Marshmello has become one of the world's most recognizable electronic music producers and DJs. However, his fame has been associated with the mask, not the face behind it. The masked DJ prefers to perform with it no matter what.
When Marshmello first came into the music scene, everyone wanted to know who he was, and fans became detectives to reveal his true identity.
While he manages to protect his privacy, personal space, and even the mystery of his looks under the mask, people now know who he is, as Forbes conducted their investigation and delivered proof.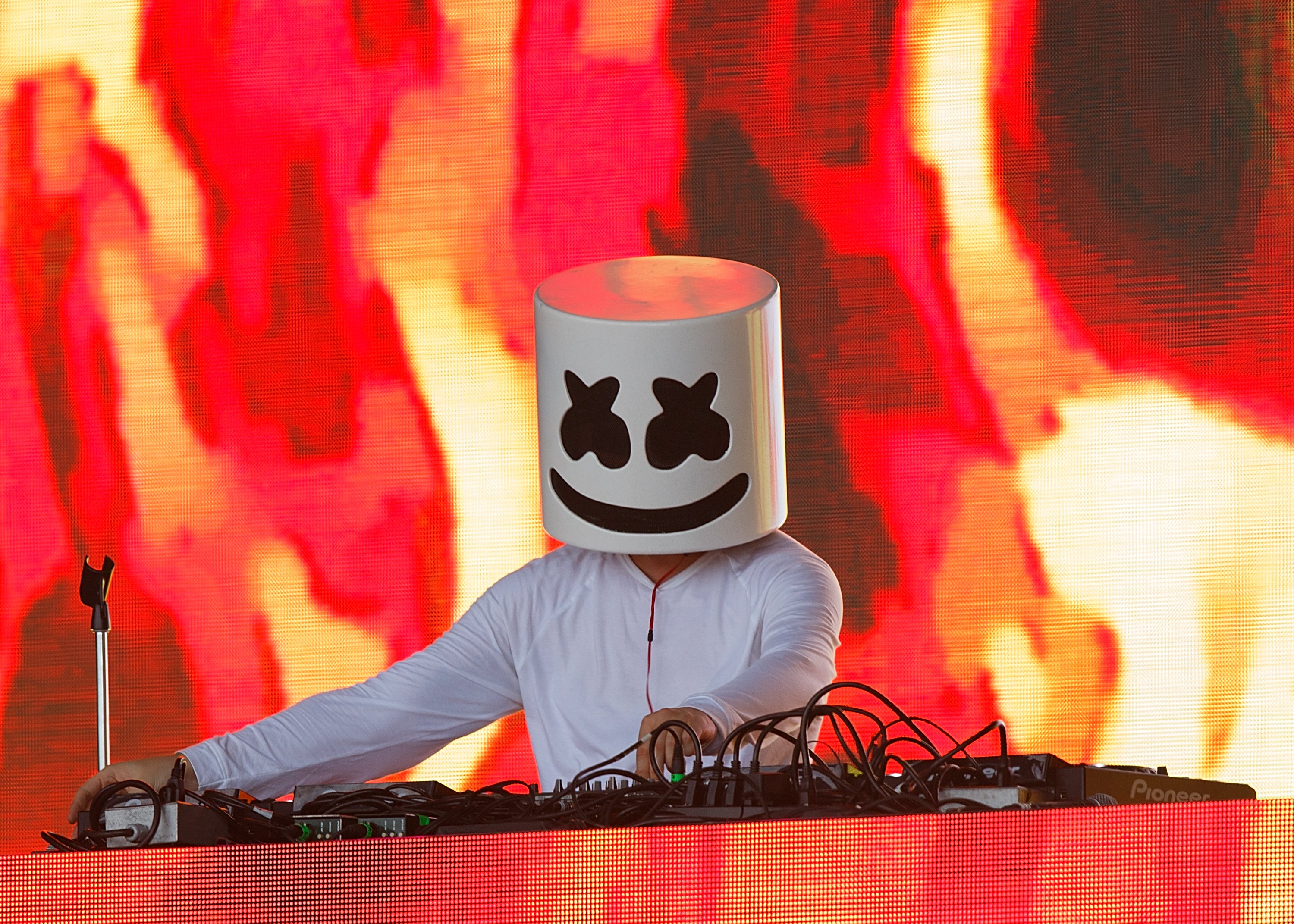 DJ Marshmello performing onstage at the FVDED In The Park music festival in Canada aon July 2, 2016 | Source: Getty Images
It Is Already Known Who Is behind the Mask of DJ Marshmello
DJ Marshmello began his career in 2015 by creating remixes of other musicians. His work attracted fans, and he began to receive support from musicians, DJs, and music producers like Skrillex that same year.
During that period, his friend unknowingly revealed his real identity. While in an interview with journalist, producer, presenter, and author, Katie Couric, Skrillex's phone rang.
At the time, Couric was looking into his phone, and she informed him that Chris was calling. When she said Chris, Skrillex said it was Marshmello and told Couric that Marshmello was an upcoming and skilled talent.
As DJ Marshmello was not famous then, no one gave the interview another thought until some time later when committed fans wanted to know the man behind the mask.
In November 2017, Forbes decided to unmask the masked DJ and did their investigations. They tracked him through the music rights management site BMI, where they discovered that he had registered as a songwriter and performer.
The site, excellent for linking pseudonyms with real names, showed that Marshmello was linked to Christopher Comstock. Forbes contacted Marshmello's management and what happened next proved they were on the right track.
Less than 24 hours after reaching out to his management with links from the website, the data on DJ Marshmello got wiped off the site. They and his lawyer also refused to comment on his identity.
Fans who were also digging into revealing his identity discovered that Skrillex had posted a video in 2016 celebrating the DJ's birthday on the same day as Comstock's birthday.
Shortly after Forbes' initial investigation, while they began the vetting process for their "30 Under 30", they confirmed that they were right about his identity from their previous investigation.
DJ Marshmello Doesn't Want to Show His Face
Despite their confirmation, the DJ has never acknowledged any information on the internet about his true identity. In 2017, he revealed why he prefers to remain under his mask. He tweeted:
"I don't take my helmet off because I don't want or need fame. I'm genuinely trying to create something positive for people to connect with."
In another tweet, he stated, "The helmet makes me Marshmello and also makes you Marshmello...we are all Marshmello." Marshmello was a name the DJ had picked based on his music's mellow feel.
Marshmello's manager Moe Shalizi also said their concept for the DJ was to create a universal character. He said:
"For us it was, how do you create a brand that is accessible to everybody, that everyone can be and relate to?"
And He Jokes about Fans' Attempts to Unmask Him
DJ Marshmello has a great sense of humor despite everyone wanting to know everything about his personality. In 2018, he trolled his Canadian fans with a false identity reveal at the iHeartRadio MMVAs.
After the hosts called out his name as the winner of the Best EDM/Dance Artist or Group, the hitmaker got on stage to receive his award. He proceeded to unmask himself as fans screamed, but instead, Shawn Mendes was the one under his mask.
In May 2022, the DJ also sent fans into a frenzy when he liked a fan's tweet of Comstock, whom she called Marshmello. The tweet and his reaction quickly went viral, with fans calling it a confirmation of his identity.
Please fill in your e-mail so we can share with you our top stories!