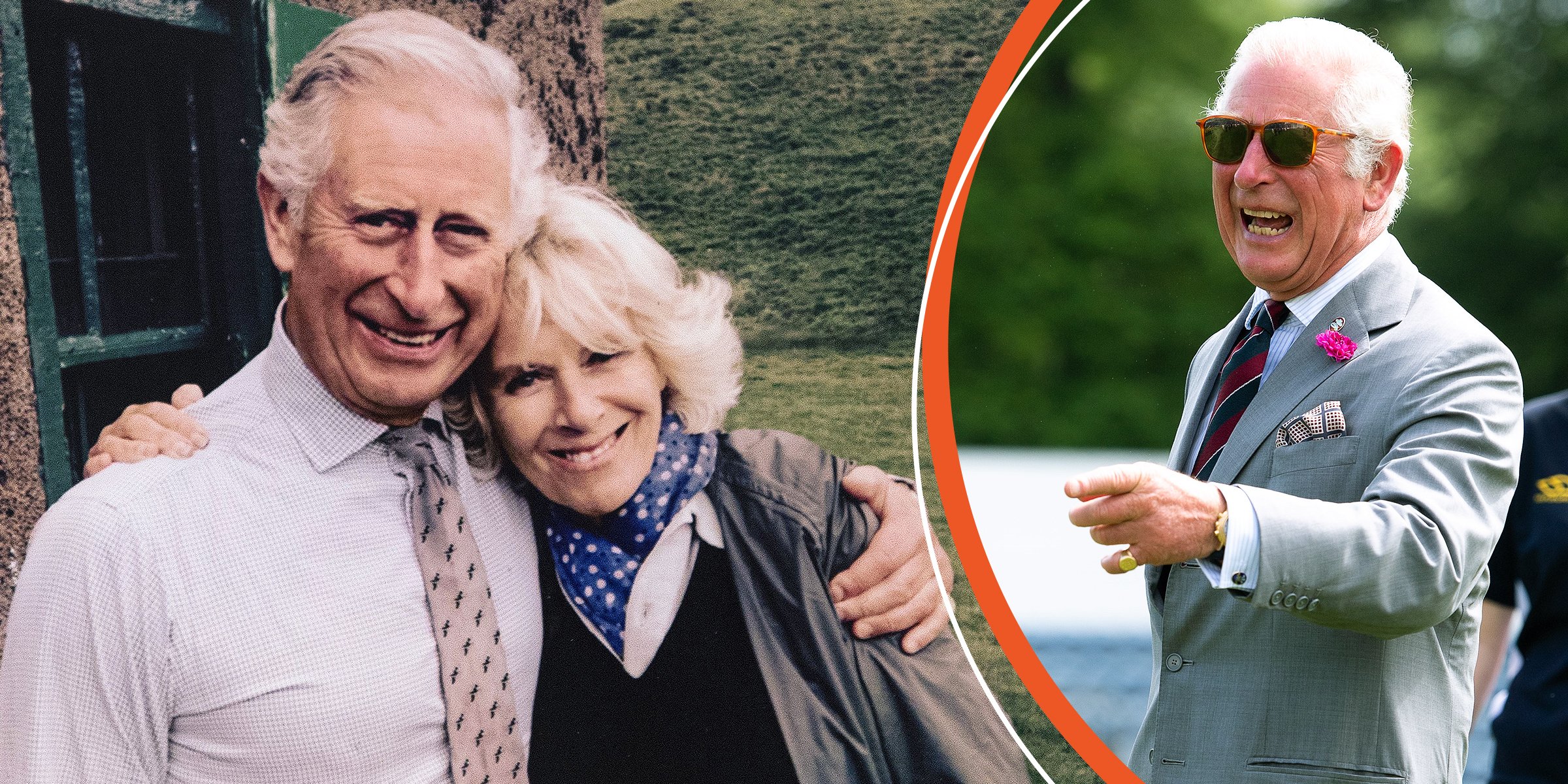 Prince Charles and Duchess Camilla, 2015 | Prince Charles, 2021 | Source: Getty Images
Camilla Called 'Perfect' for Taming Charles' 'Sparky Temper' Yet His Tantrums Did Not Go Unnoticed through the Years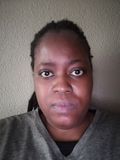 Queen Consort Camilla was why King Charles III was able to handle his bad temper and tantrums that were observed throughout the years. The new monarch once put fear in his valet with his tantrums, and it seems the trait runs in some other Royal Family members.
In September 2022, royal photographer Arthur Edwards was interviewed on "Piers Morgan Uncensored," where he shared information about King Charles III and Queen Consort Camilla's marriage.
Edwards claimed the new King's wife had helped her husband over the years. The photographer believed the Queen Consort positively influenced her husband, especially when it came to him dealing with his anger.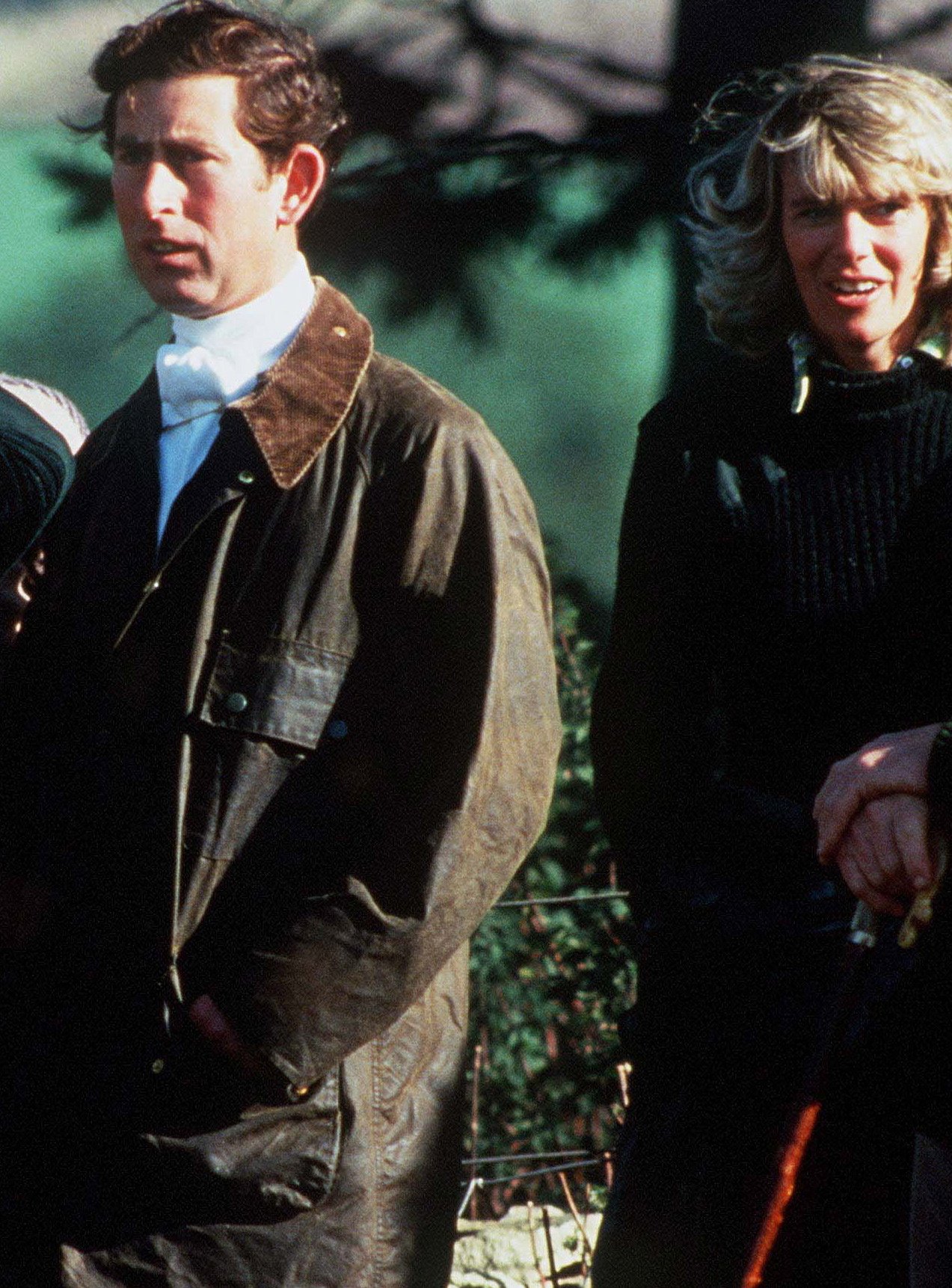 Prince Charles and Camilla Parker Bowles in the United Kingdom in 1979 | Source: Getty Images
Edwards alleged that King Charles first met Camilla at a 1970 polo match and was now "more calm" when handling things. The photographer revealed that the monarch once had a "sparky temper," but he hadn't witnessed it in a long while.
Edwards, who'd been told off by the King several times before, shared how Camilla had also put everything she could into their work, amassing more than 200 patronages!
Edwards claimed the royal was "just tireless," but most importantly, she supported her husband. One instance of this was when the couple disembarked from a plane at Northolt and when King Charles came down first, she stayed back.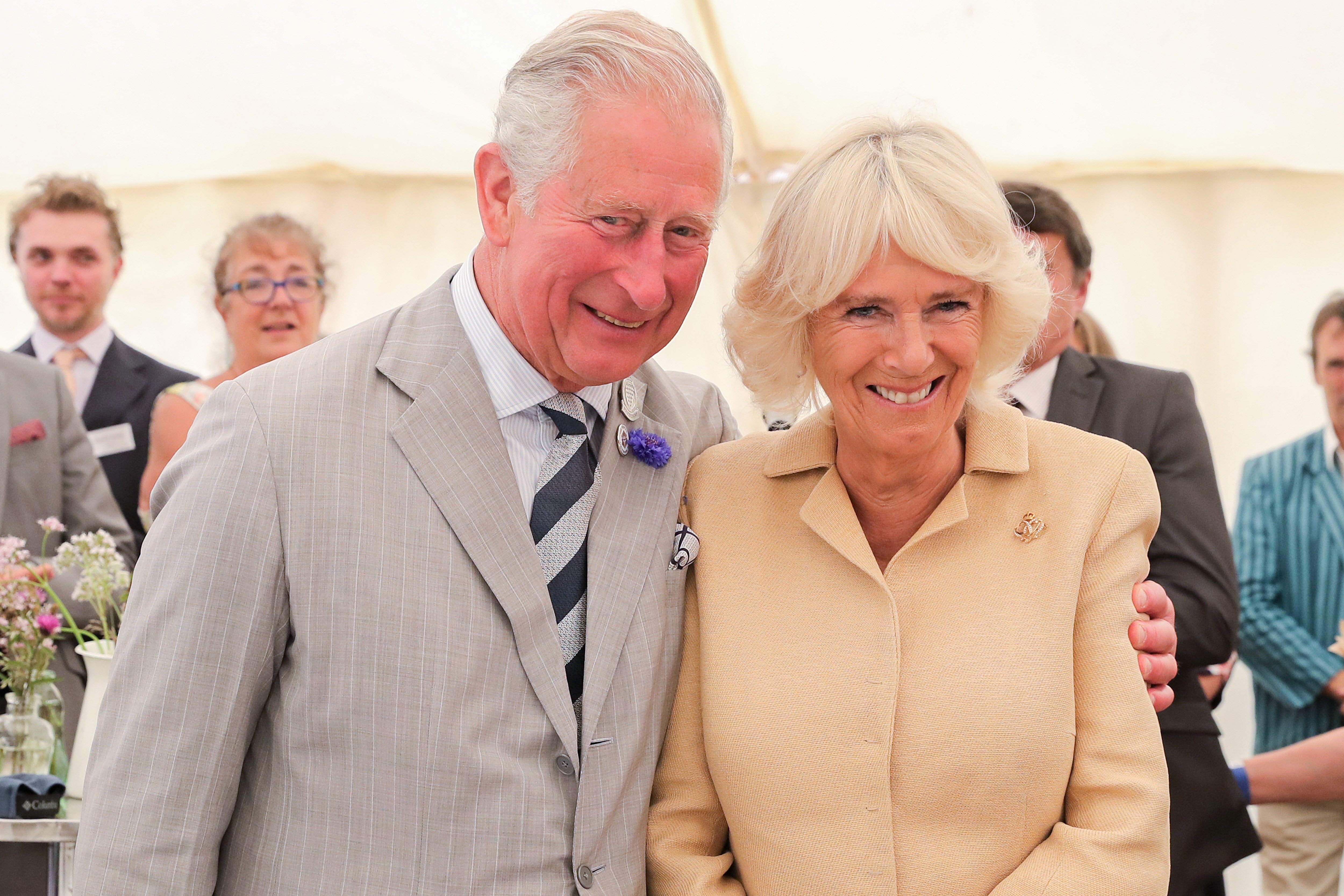 Prince Charles and Duchess Camilla at the National Parks' Big Picnic' celebration during an official visit to Devon & Cornwall on July 17, 2019 in Simonsbath, England | Source: Getty Images
Camilla allegedly waited in the cabin until her husband had met with the station commander. Then the Queen Consort came down, showing how she knew her place, with Edwards praising her by adding:
"She's never ever hogged the limelight. In fact, she is perfect for him."
Speaking to The Sun, Edwards described Camilla as dedicated, devoted, and available to cheer King Charles up with a joke during tough times. She was said to understand that the new King faced challenges with taking over from the late Queen.
The photographer noted how the couple would face difficult questions and decisions about Scottish independence and the survival of the Commonwealth. His Majesty would have to transition from Prince to King without his late mother being there to guide him.
Although Camilla was always there to support her husband, his royal tantrums over the years never went unnoticed. Let's look at some instances where the King's temper had gotten the best of him.
King Charles III's Infamous Tantrums
Ahead of his wedding day in 2005, King Charles was in Switzerland on the ski slopes of Klosters because he had people arranging things for his special day. The royal posed for the cameras alongside his sons, Princes William and Harry.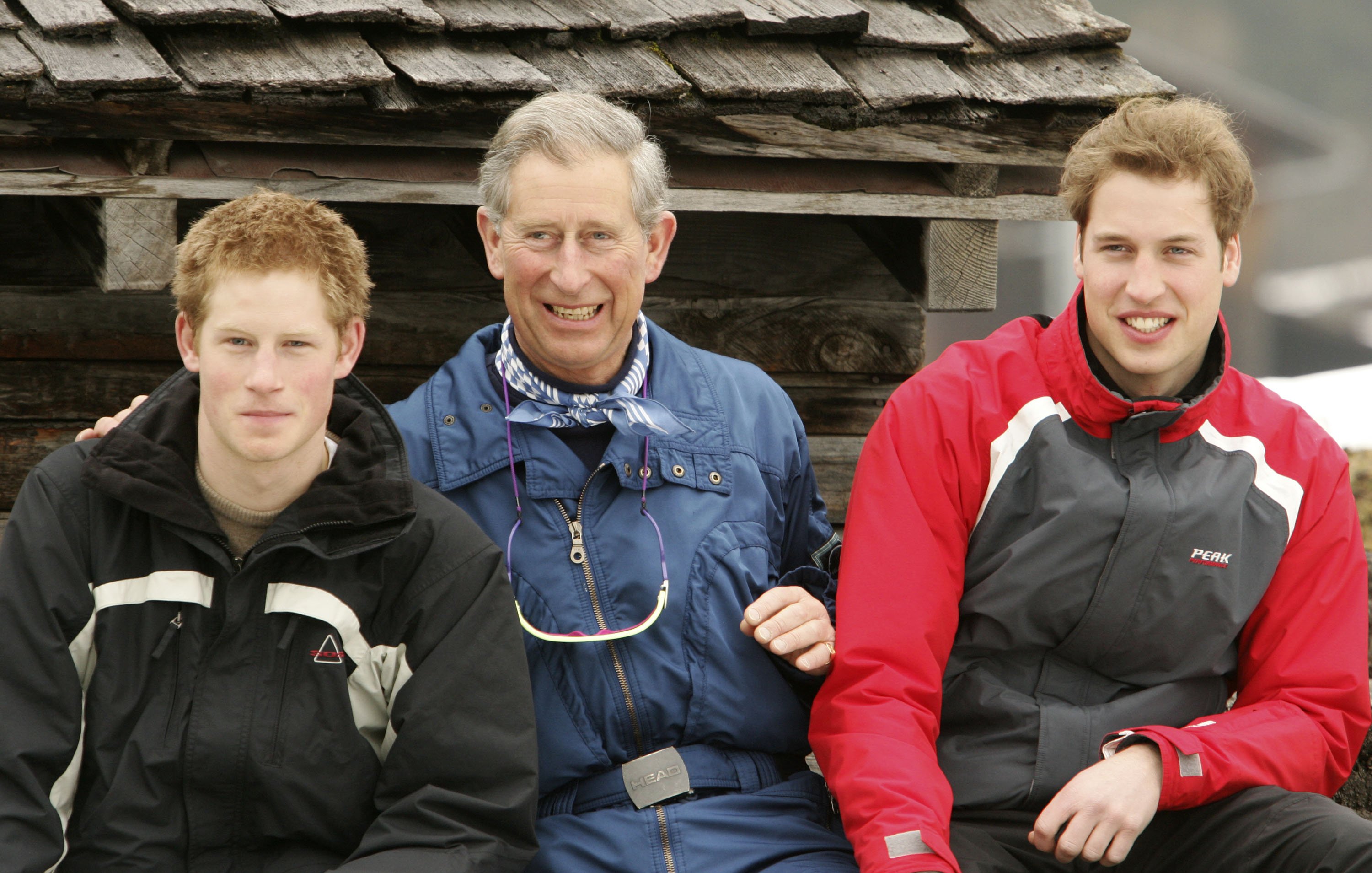 Prince Harry, Prince Charles, and Prince William during the Royal Family's ski break at Klosters on March 31, 2005, in Switzerland | Source: Getty Images
He'd hoped the press would leave them be to enjoy the rest of his week-long stay. While posing, His Majesty muttered his frustrations under his breath, unaware that the microphones in front of him picked up what he was saying, and this was what he said:
"I hate doing this. [Expletive] people. I can't bear that man anyway. He's so awful, he really is. I hate these people."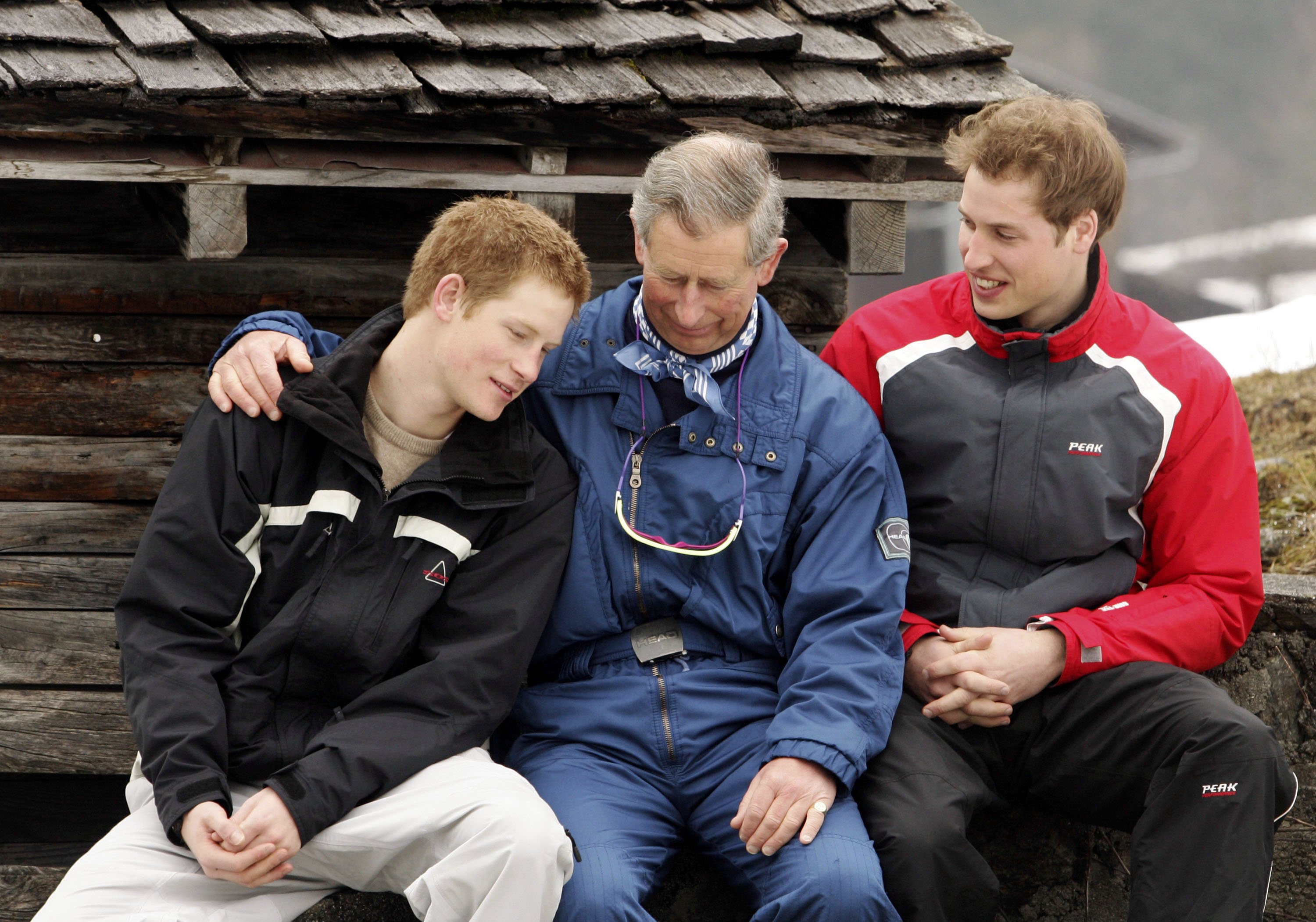 Prince Harry, Prince Charles, and Prince William during the Royal Family's ski break at Klosters on March 31, 2005, in Switzerland | Source: Getty Images
The person the King was referring to was BBC royal correspondent Nicholas Witchell who asked the royal questions about his upcoming wedding. King Charles' former press secretary, Paddy Harverson, handled the backlash after the incident.
Harverson revealed the royal regretted the comments and that Witchell just happened to be in the firing line when the King expressed his frustrations at the media. The press secretary said King Charles' annoyance fell on the first person who asked him a question, which wasn't personal.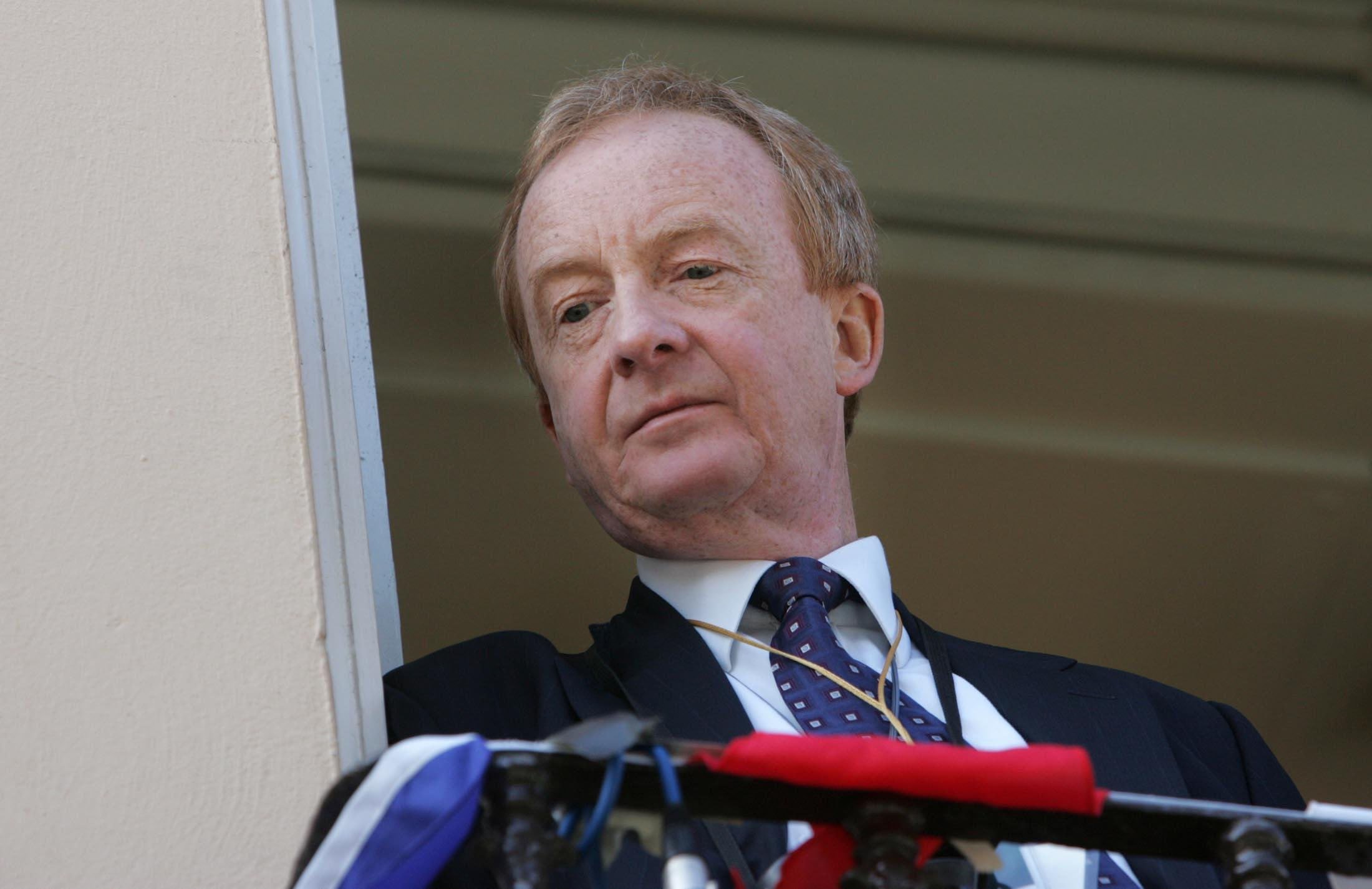 BBC's royal correspondent Nicholas Witchell looking at a large crowd gathering shortly before the arrival of Prince Charles and Camilla Parker Bowles on April 9, 2005 | Source: Getty Images
The monarch's former butler and valet, Ken Stronach, also once recalled incidences where he witnessed his tantrums. In 2011, Clive Goodman, royal correspondent for "News of the World," shared one of the incidences in the documentary, "Royal Servants."
He recalled when Stronach and the King went to one of his friend's houses for a weekend visit with them. King Charles had a moment when he was trying to put on his collar stud for a regular shirt and dropped one of them. The stud bounced around in the sink and went through the plughole.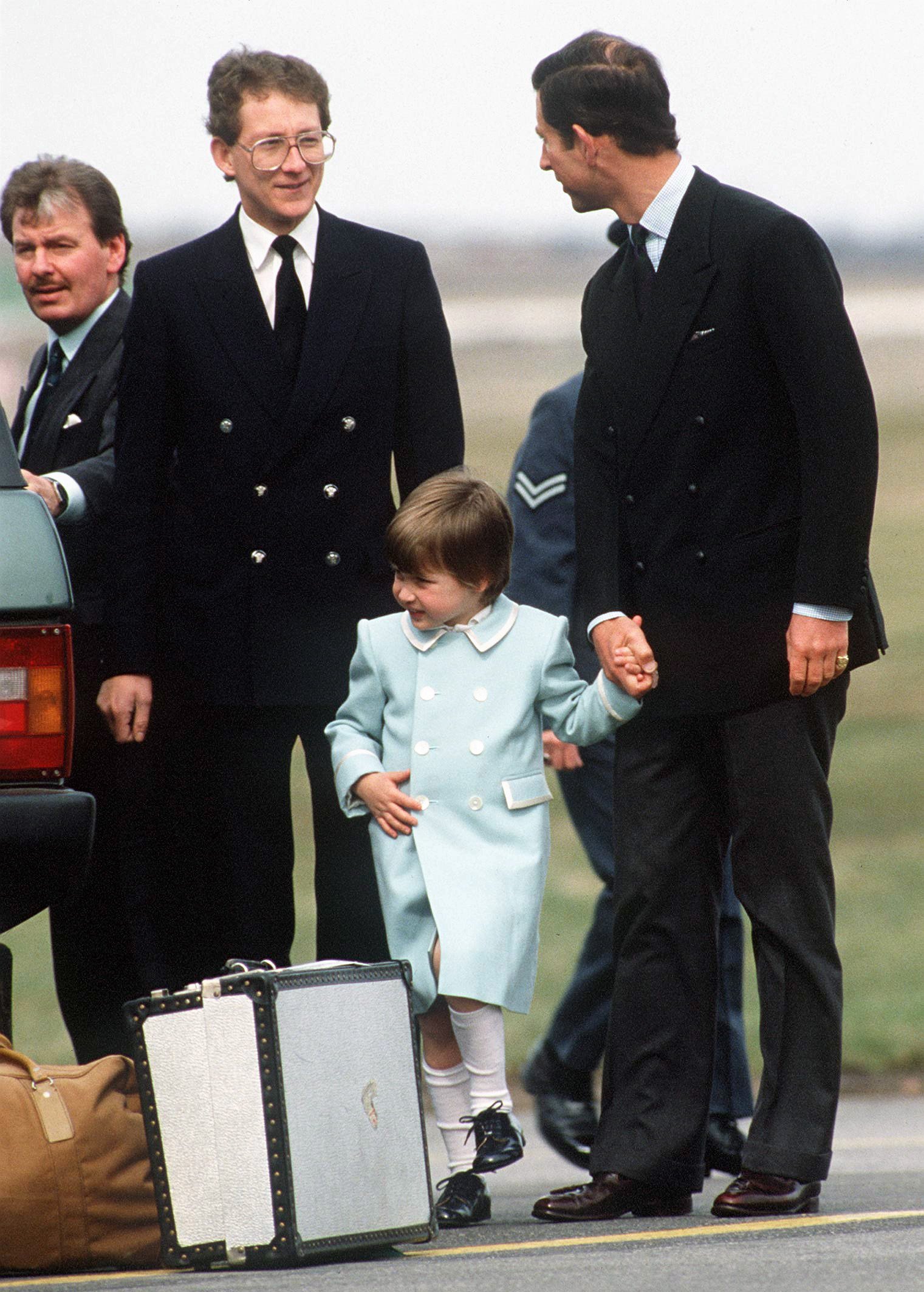 Prince Charles and Prince William at Aberdeen Airport with Ken Stronach, the royal valet (next to the car, with moustache), and the chauffeur Tim Williams on April 13, 1987 | Source: Getty Images
The documentary revealed how the new monarch didn't handle the incident well and quickly turned to his temper, with the correspondent recalling:
"Charles was in a fury, just ripped the sink from the wall, threw it to the floor, shattered it to a thousand pieces, and retrieved the stud, and Ken had to put it in."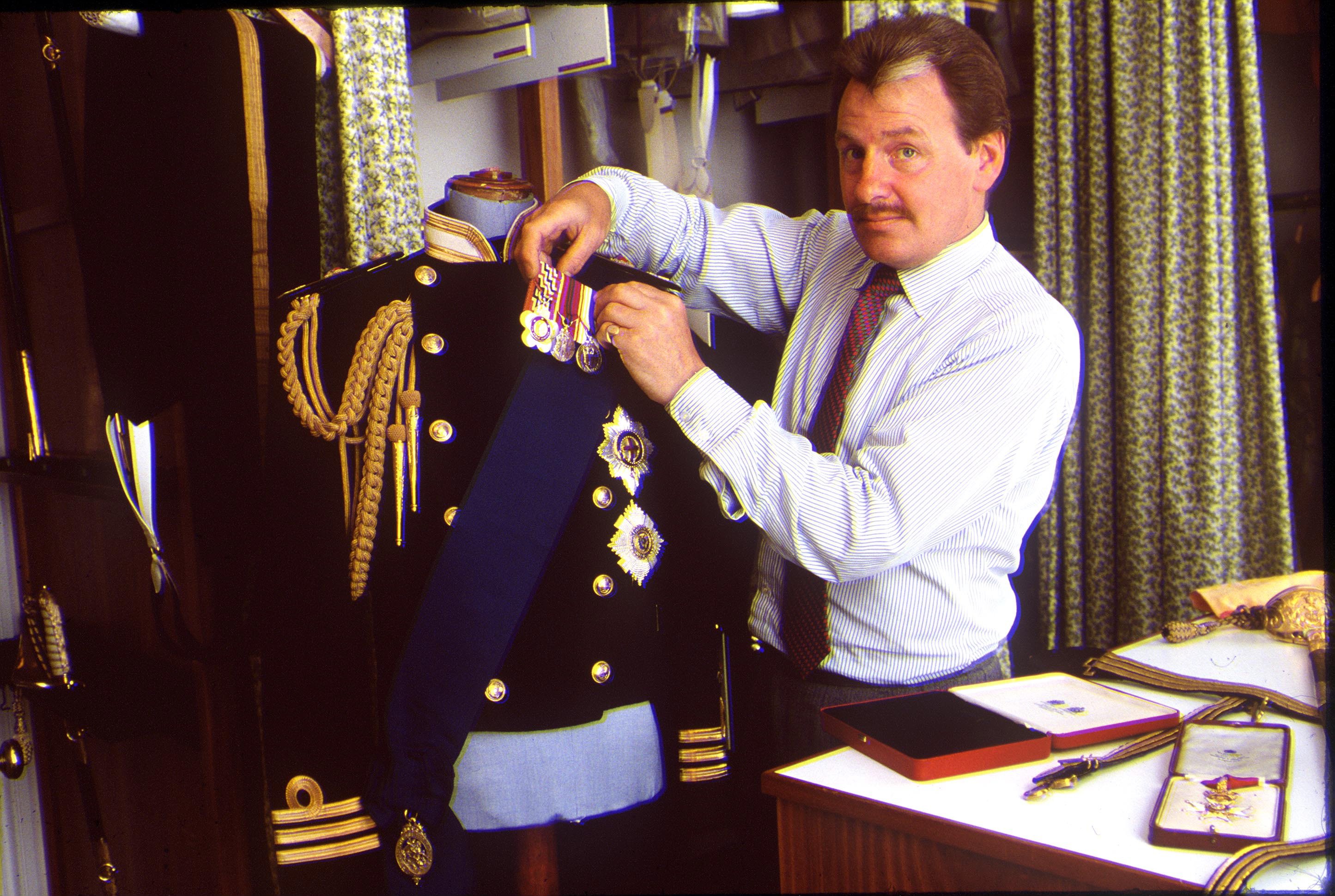 Prince Charles' valet, Ken Stronach, in the Uniform Room at Kensington Palace on July 17, 1986, in London, United Kingdom | Source: Getty Images
After Stronach had safely put in the stud, the royal allegedly grabbed him and asked if he understood that he had to let out his frustrations. The butler was reportedly "terrified" and tried to back out of the room but landed in a cupboard. Stronach was allegedly so afraid he stayed in the cupboard for ten minutes before leaving.
In one of his confessions, the King's personal valet also recalled what was described by the media as a "screaming match" between the royal and his then-wife Princess Diana. At the time, King Charles was so frustrated he allegedly threw a boot jack.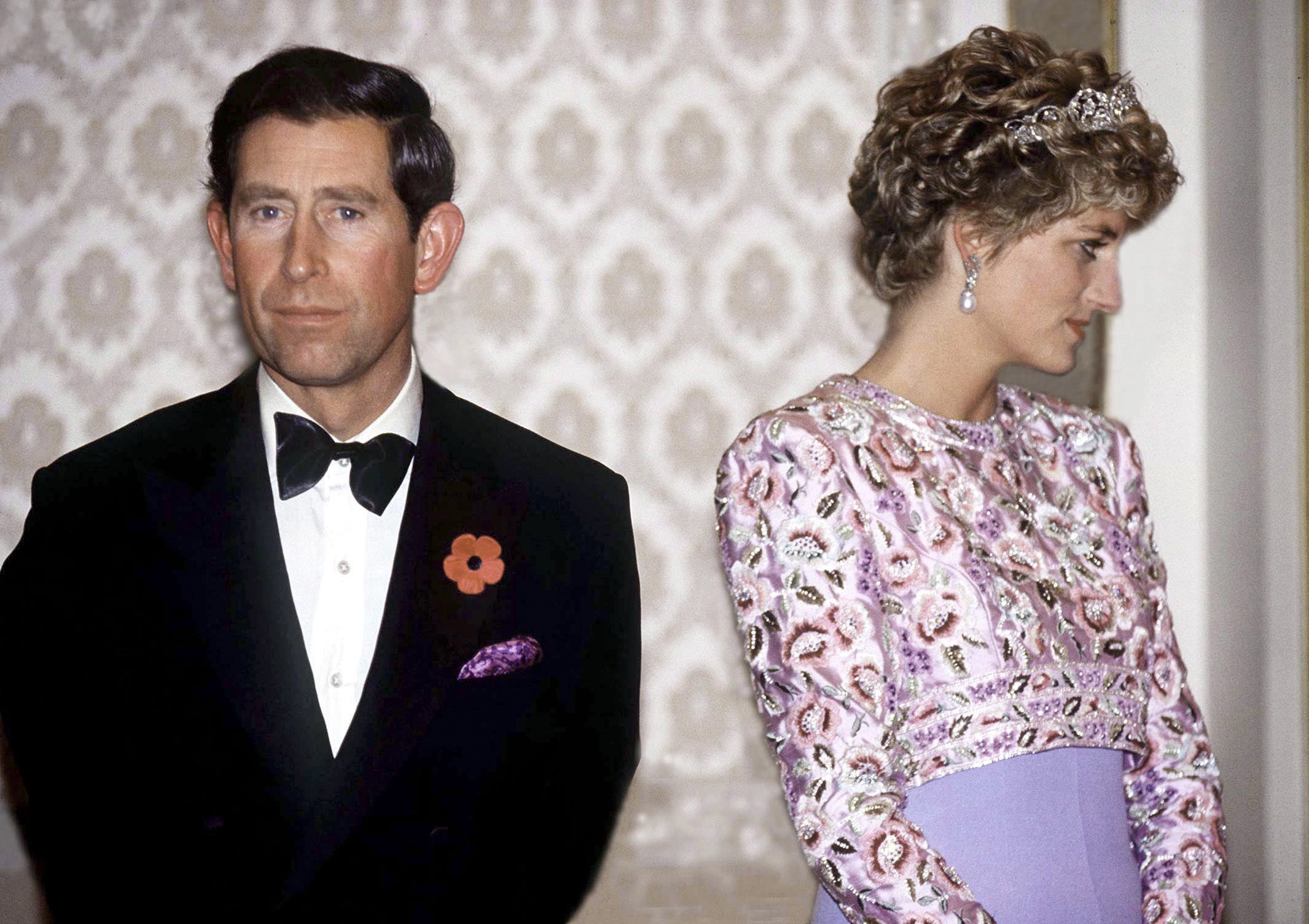 Prince Charles and Princess Diana on their last official trip together to visit The Republic of Korea on November 3, 1992 | Source: Getty Images
In September 2022, after losing his mother, the new monarch was on a nationwide tour and visiting Northern Ireland's Hillsborough Castle when his temper reared its ugly head.
While signing the ceremonial booklet, he wrote the wrong date before his wife called his attention to it. The Queen Consort also told him that he'd written the wrong date prior as well, leading him to get up and say:
"Oh, God. I hate this."
The pen King Charles was using suddenly appeared to leak, and his devoted wife pointed it out too. The ink had spilled on his hand, and he pulled out a handkerchief and tried to wipe it off before stating:
"I cannot bear this [expletive] thing! What they do, every stinking time."
While His Majesty has a temper, he wasn't the only one in the Royal Family who struggled with that trait. It seems King Charles III had passed on the gene, if that's what it was, to his two sons.
Queen Consort Camilla Was Shocked by William's Temper
According to Express, after marrying her husband, Queen Consort Camilla allegedly shared with friends and family instances where she saw an unexpected side to William. She reportedly noted that he had a "temper!"
He'd [Prince Harry] discovered that he and his wife, Duchess Meghan, were put aside during their final appearance.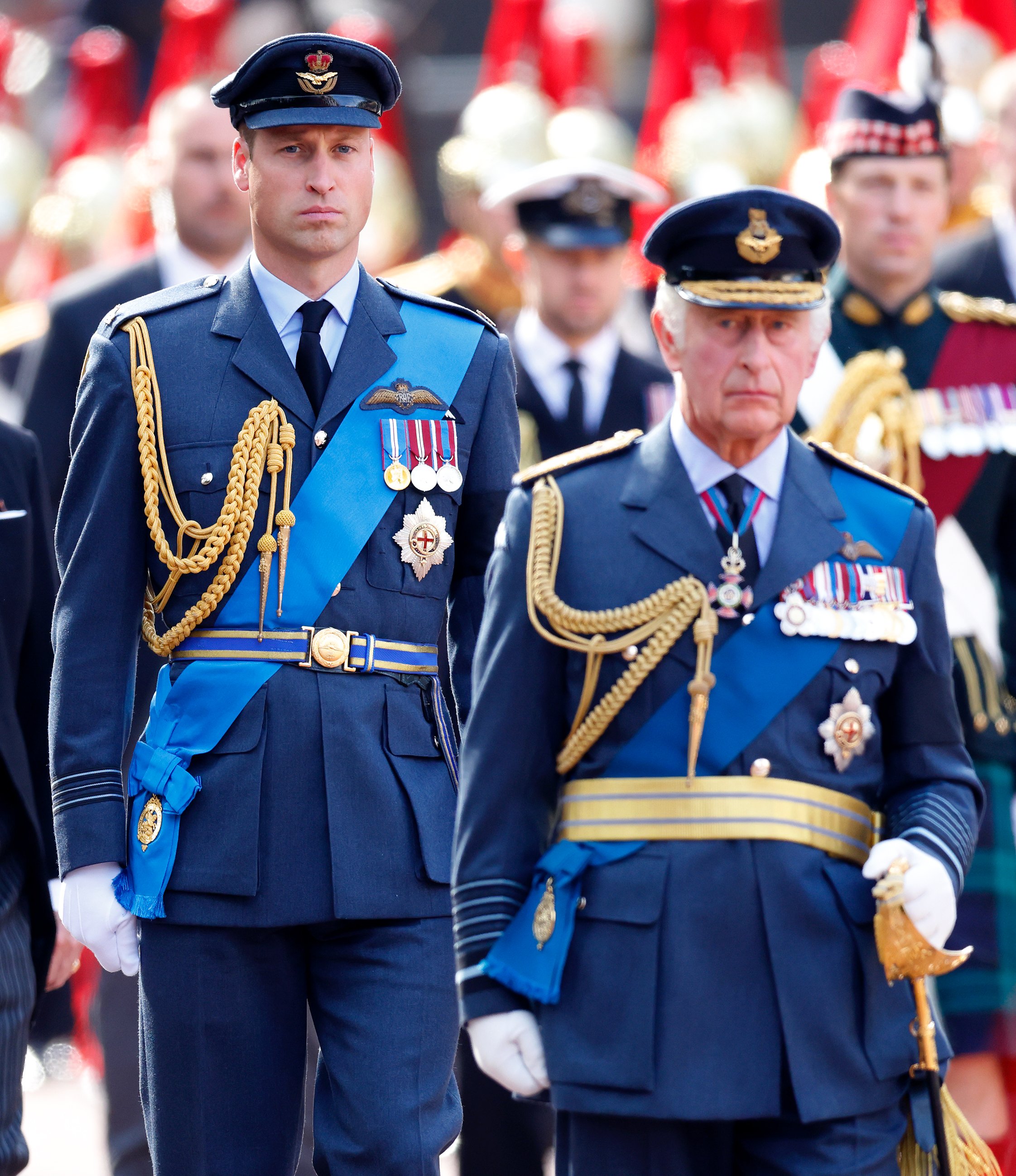 Prince William and King Charles III walk behind Queen Elizabeth II's coffin from Buckingham Palace to The Palace of Westminster on September 14, 2022, in London, United Kingdom | Source: Getty Images
She allegedly found it horrifying to witness William raving and ranting at his father in her presence. King Charles' wife reportedly found the fallouts "earth-shattering" as the Prince of Wales shouted at his father while he stood by meekly.
Author Robert Lacey claimed William held nothing back when he voiced his opinions to his father. With his younger brother, Harry, it seemed his temper didn't have to be directed at King Charles.
Harry Also Has Quite a Temper
In his book, "Battle of Brothers," Lacey claimed Harry had "freely" admitted that he too has a "blazing temper". Robert Jobson, author of "Charles at Seventy: Thoughts, Hopes, and Dreams," shared how both sons had occasionally challenged their father.
Jobson claimed both sons showed irrational and alarming tempers and mood swings that were impossible to handle. A source told the author that William and Harry were like their mother in that aspect.
A royal courtier said their mood swings were as extreme as Diana's, who could be your worst enemy now and your best friend the next minute.
Lacey alleged in his book that Harry's temper showed up during his final royal engagement before stepping back. At the 2020 Commonwealth Day Service, the Duke and Duchess of Sussex were informed they wouldn't be part of the procession as was the tradition with senior royals. Harry was allegedly left "seething" by the snub.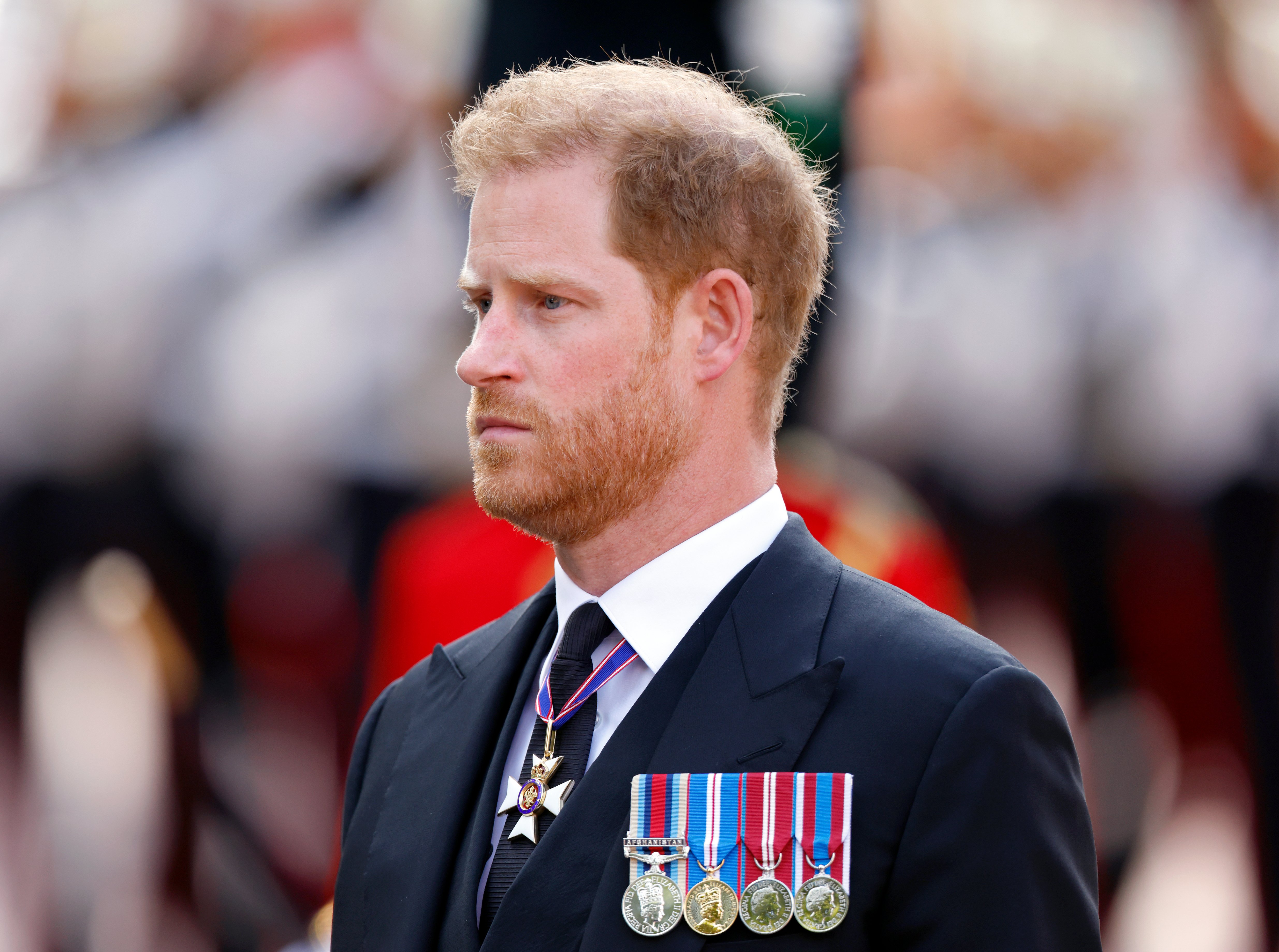 Prince Harry walks behind Queen Elizabeth II's coffin from Buckingham Palace to The Palace of Westminster on September 14, 2022, in London, United Kingdom | Source: Getty Images
When he was photographed later, he looked pretty upset as he walked behind William and his wife, Princess Kate, at Westminster Abbey before the service began. He'd discovered that he and his wife, Duchess Meghan, were put aside during their final appearance. The Sussexes were never informed about the decision until later.
In 2021, Lacey speculated that Harry would be willing to admit that his temper might've played a role in the rift that now exists between him and the Prince and Princess of Wales.
Please fill in your e-mail so we can share with you our top stories!