Princess Anne and Queen Elizabeth II. | Princess Anne and Sir Timothy Laurence | Source: Getty Images
Princess Anne's Husband of 3 Decades 'Filled a Loneliness in Her Life' for Years before They Wed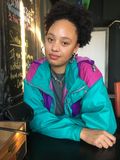 Following the Queen's sudden health changes, Princess Anne was one of the few people that got to spend time with the Queen during her last days. Her husband, who was her confidant even before they wed, was there to support her during this challenging time.
Princess Anne is the only daughter of Queen Elizabeth II and is known to be one of the most devoted and hard-working royal family members. Princess Anne was also one of the few to spend the last 24 hours with the Queen at her Scottish Balmoral estate.
After her mother's passing, the princess released a statement expressing her gratitude for having been with the monarch in her last days. She also acknowledged her mother as a historical figure and said the tributes the Queen has received have been "uplifting and humbling".
The princess did not forget to highlight her brother, King Charles III, and thanked the public for their support and well wishes as he took on this life-changing role.
The Queen's daughter also had her husband of 30 years, Sir Timothy Laurence, support her through this challenging loss she faced.
According to The Daily Mail, the Queen and Laurence had a close relationship. One sign that proved that was when the monarch let him stand on the Buckingham Palace balcony despite not being a working royal member.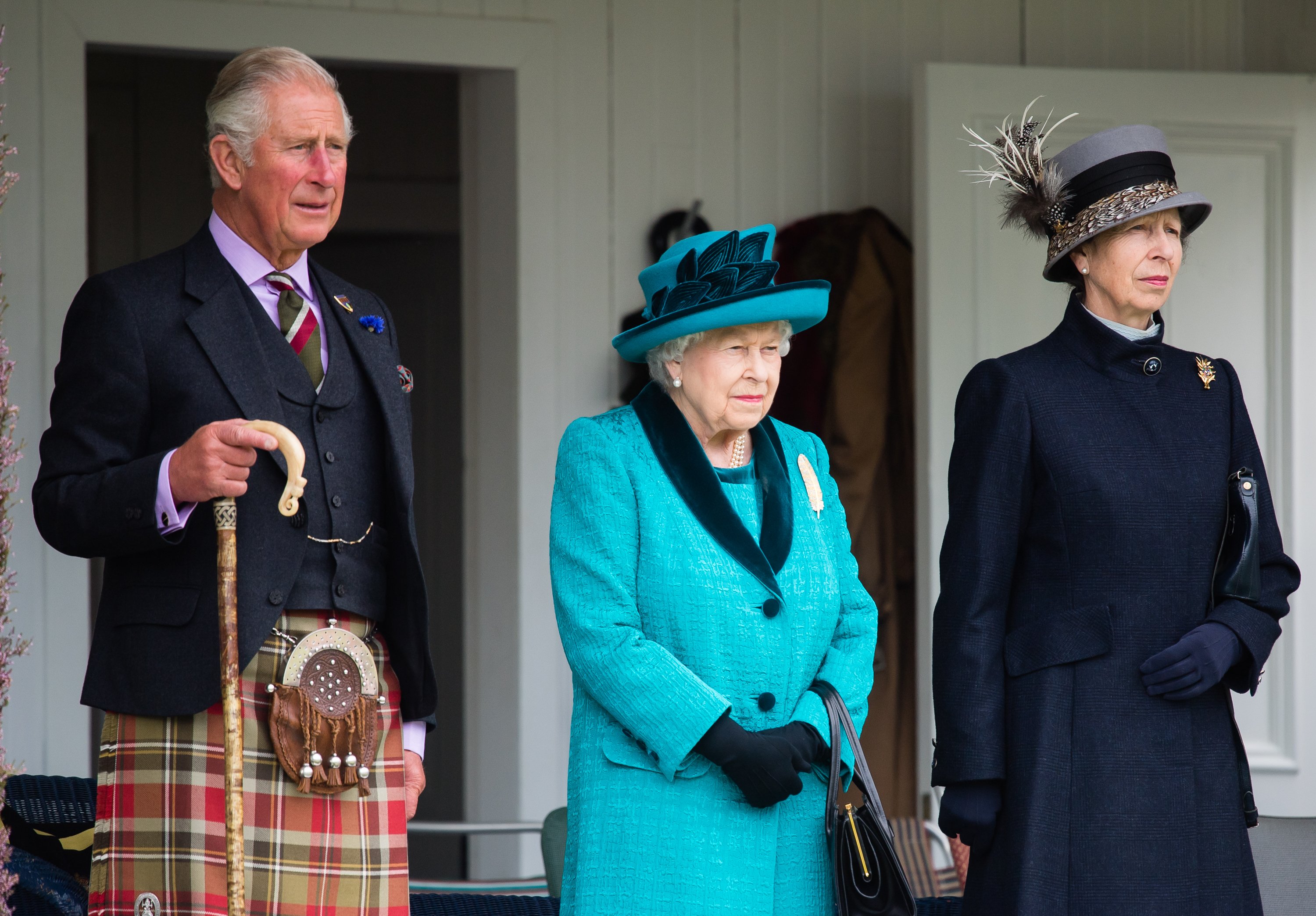 Princess Anne, Queen Elizabeth II and King Charles III in Braemar Scottland in 2018 | Source: Getty Images
Princess Anne has remained strong through this significant loss. Mirror reported that she was the first to sound the royal family alarm as they walked behind the monarch's hearse in Balmoral.
Mirror also stated that Princess Anne accompanied her mother's coffin from its Edinburg flight to London. The princess also followed her mother's coffin by car when she made her way from Buckingham Palace to the Palace of Westminster.
Princess Anne and Her Strained Relationship with the Queen Consort
Princess Anne and the Queen Consort have not always had the best relationship because they were once reportedly romantically involved with the same man.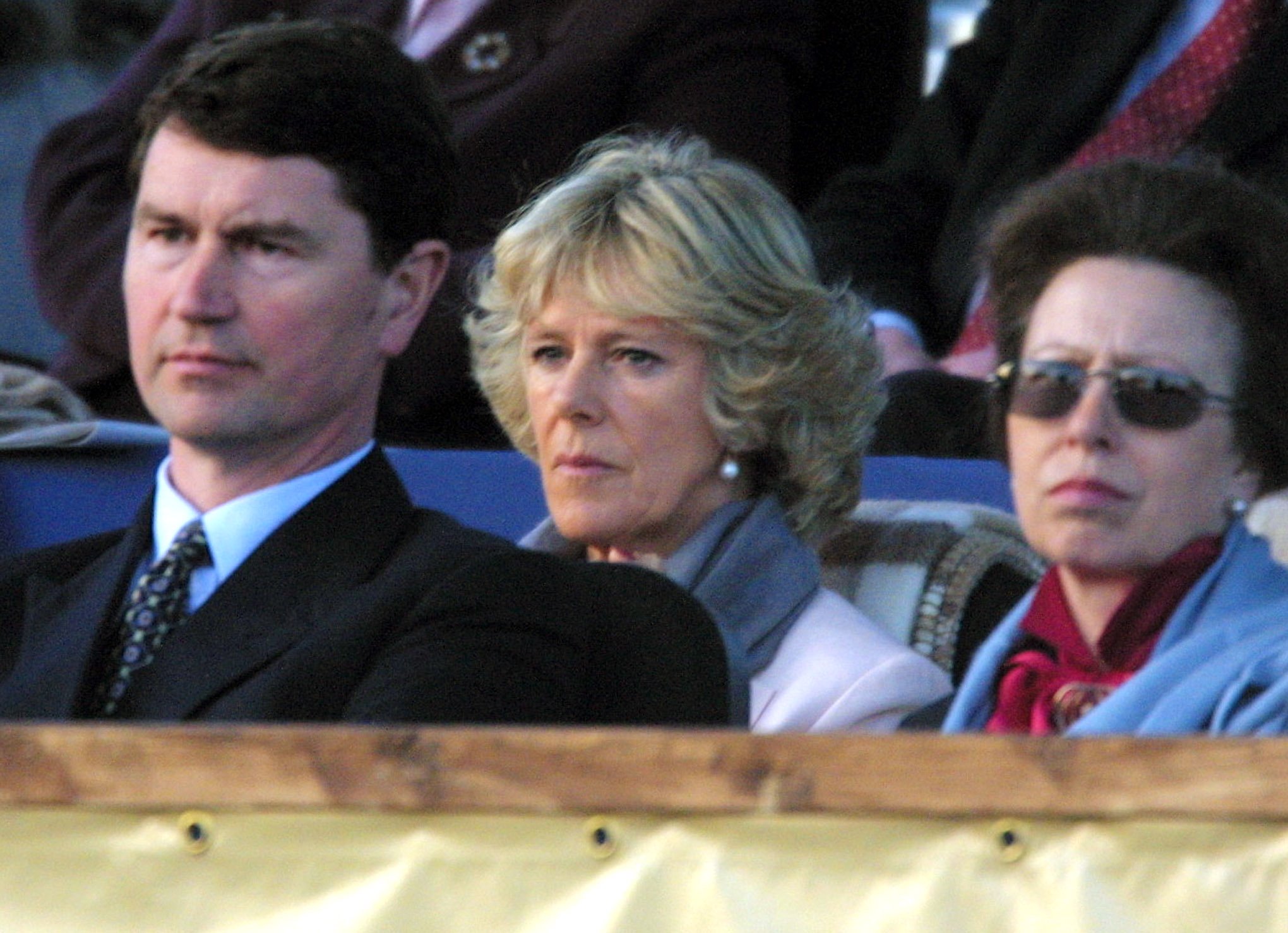 Princess Anne, Sir Timothy Laurence and the Queen Consort in London in 2002 | Source: Getty Images
According to The List, a royal biographer, Sally Bedell Smith, told Town and Country that Princess Anne had a romantic relationship with Andrew Parker Bowles in the 1970s.
The List stated that Princess Anne and Parker Bowles were pretty serious. Still, when the idea of marriage came along, the royal family allegedly refused, and the reason for this is unknown.
Their relationship reportedly did not stop, but when Parker Bowles met Camilla, who is now referred to as the Queen's Consort, he did not hesitate to pop the question.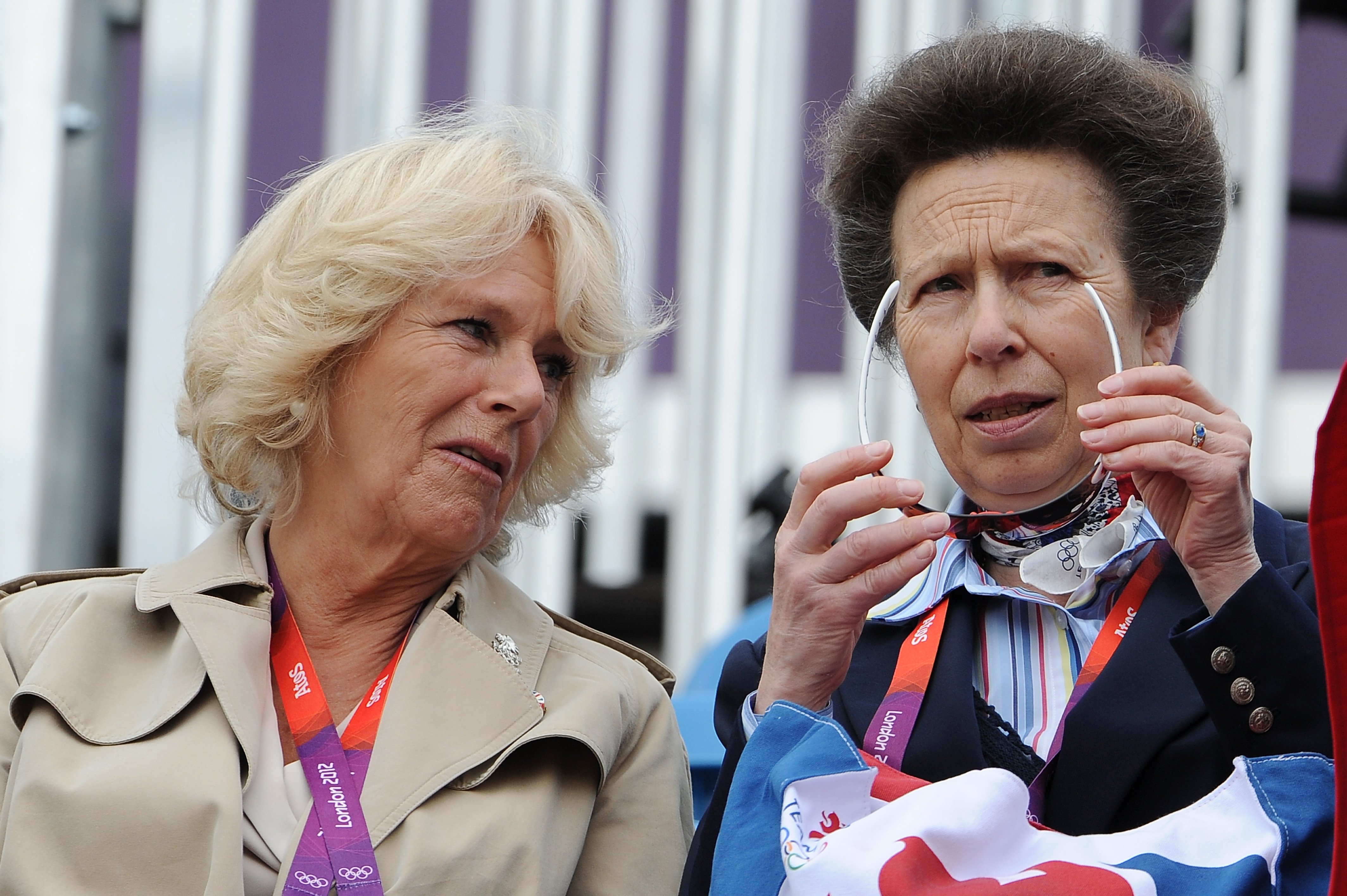 Princess Anne and the Queen Consort in London in 2012 | Source: Getty Images
Independent reported that Parker Bowles and the Queen Consort married on July 4, 1973, at the Guards Chapel, and their reception was held at St. James's Palace.
The wedding ceremony was also allegedly attended by a number of the royal family, including the Queen Mother, Princess Margaret, and Princess Anne.
Princess Anne's First Marriage
Princess Anne moved on from Parker Bowles and fell in love with Mark Phillips. Express UK reported that the couple had an extravagant televised wedding in 1973.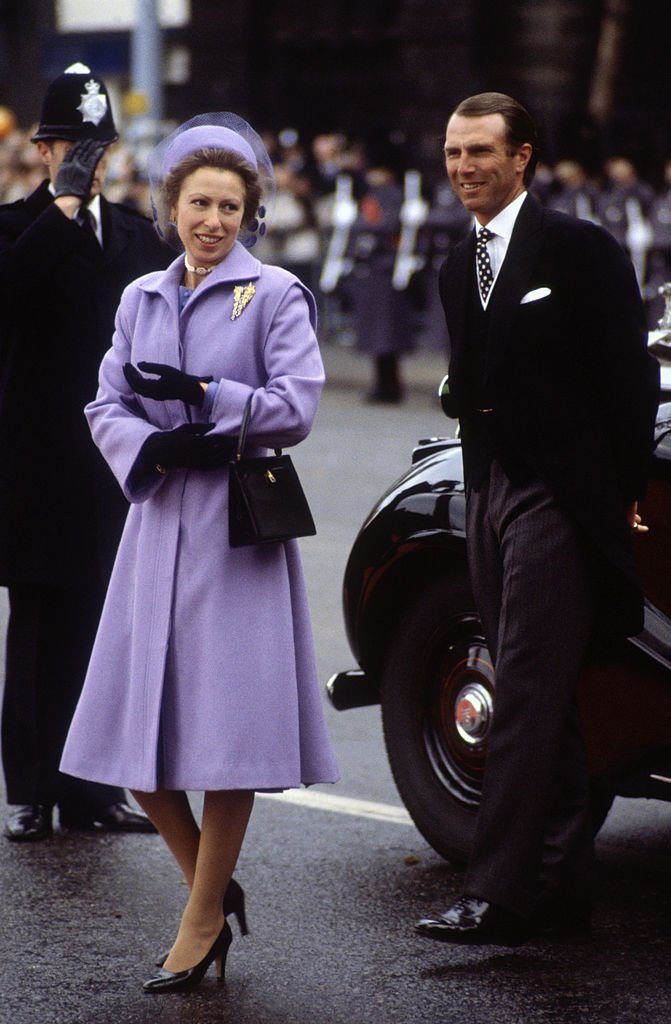 Princess Anne and her ex-husband Mark Phillips in London in 1982 | Source: Getty Images
The princess and her husband welcomed their first son, Peter, in 1977, and a daughter, Zara, in 1981. By 1984, the couple allegedly started facing problems and would even check into separate hotel rooms when they traveled.
Eventually, Princess Anne and Phillips decided to separate in 1989. Their divorce was finalized in 1992.
Princess Anne and Sir Timothy Laurence's Love Story
After a public end to her marriage with Phillips, Princess Anne found the love of her life. According to People, the princess met her current husband, Sir Timothy Laurence, who worked as the Queen's equerry while she was still married to Phillips.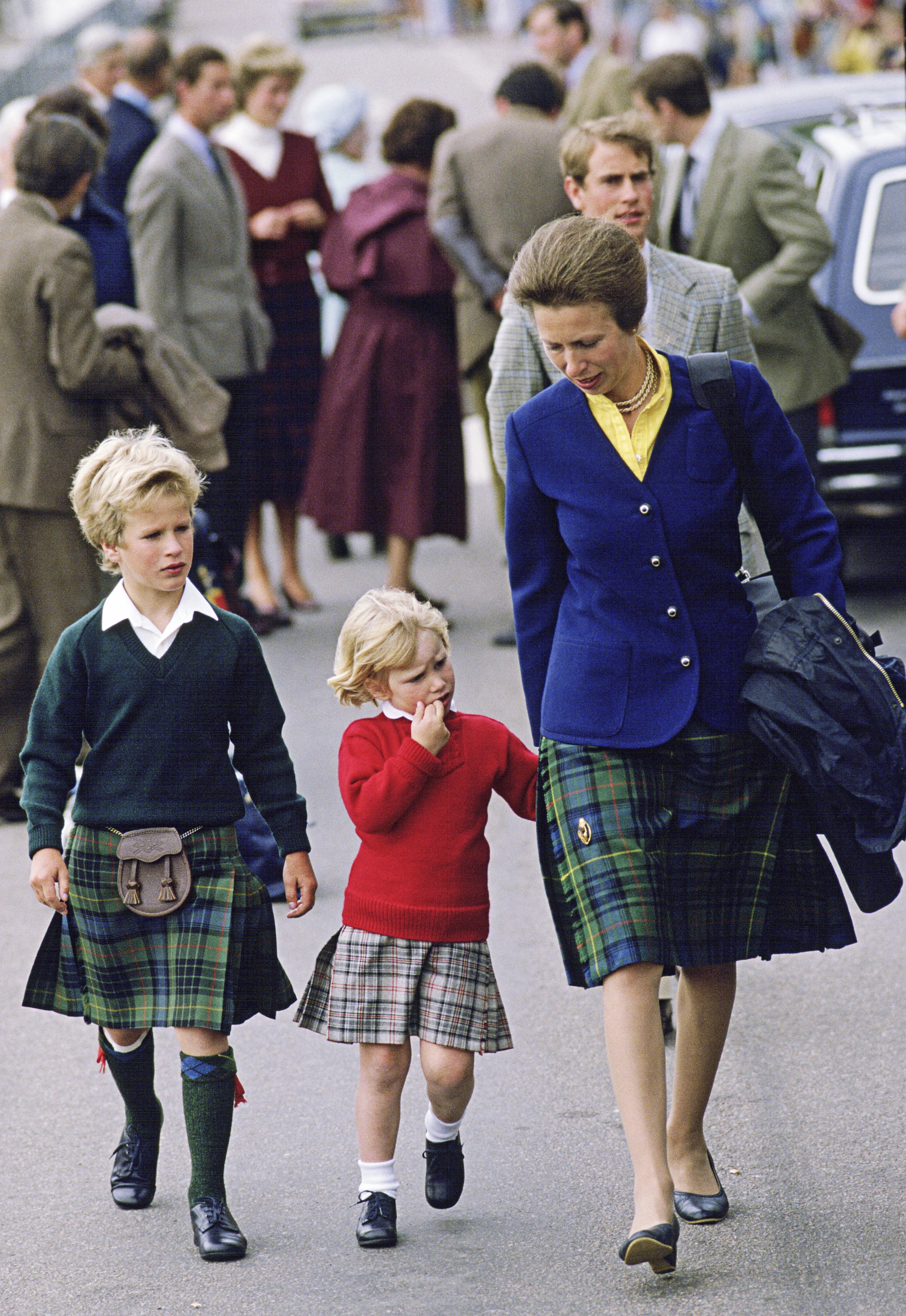 Princess Anne with her children, Peter and Zara, in Scotland in 1985 | Source: Getty Images
A source told People that Laurence could not stop thinking about the princess since he was introduced to the royal family in 1986. Even though their relationship was initially forced to be platonic, the source revealed that it only deepened their connection.
Laurence was reportedly the one to give Princess Anne a shoulder to cry from the hurt she experienced in her first marriage. Although they were just friends, a source told People that Laurence "filled a loneliness in her life", and their physical attraction for one another was just a cherry on top.
The couple's relationship was reportedly exposed by love letters that Laurence used to send personally to her Gatcombe Park estate in Gloucestershire, England, where she lived with her ex-husband.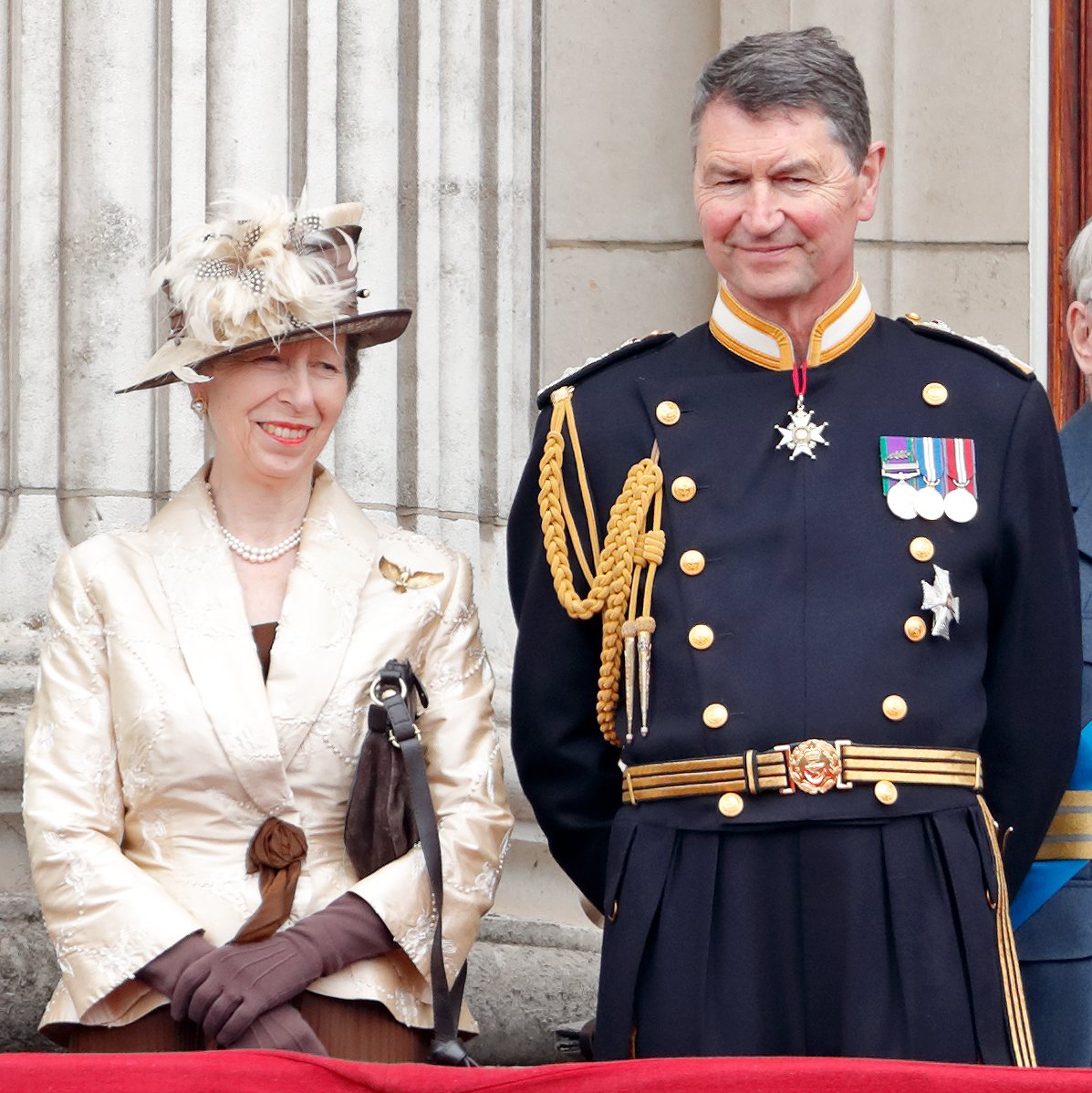 Princess Anne and Sir Timothy Laurence at Buckingham Palace in July 2018 | Source: Getty Images
The love letters were stolen, but People revealed that they were found in a briefcase under her desk. Moreover, a source who read the letters confessed to People that they did not have explicit language but were rather philosophical and mostly about their views on life.
Another close source to the royal family added that though the letters did not entail any intimate elements, they were affectionate and would expose Princess Anne and Laurence's affair.
Nonetheless, the dramatic start to their relationship did not stop the Princess from marrying Laurence the same year her divorce was finalized on December 12,1992.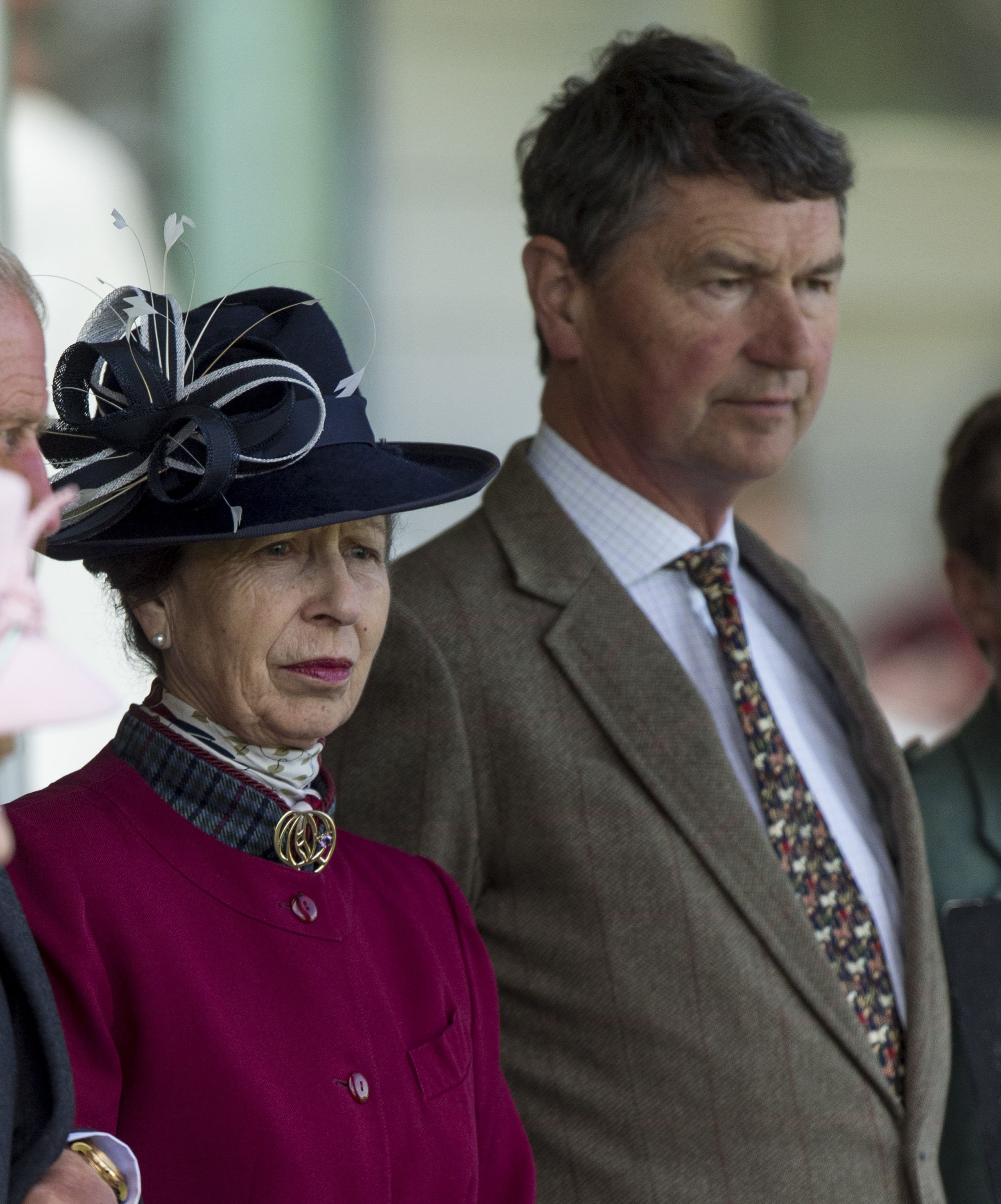 Princess Anne and her husband Sir Timothy Laurence in Braemar in 2017 | Source: Getty Images
Princess Anne and Laurence had a small and intimate wedding at the Balmoral Estate with only 30 guests, reported People.
The princess was walked down the aisle by her father, Prince Phillip. Laurance reportedly wore his royal Navy uniform, and his wife kept it simple with a white suit. The couple has been inseparable since marriage and has had a successful union of 30 years.
Please fill in your e-mail so we can share with you our top stories!