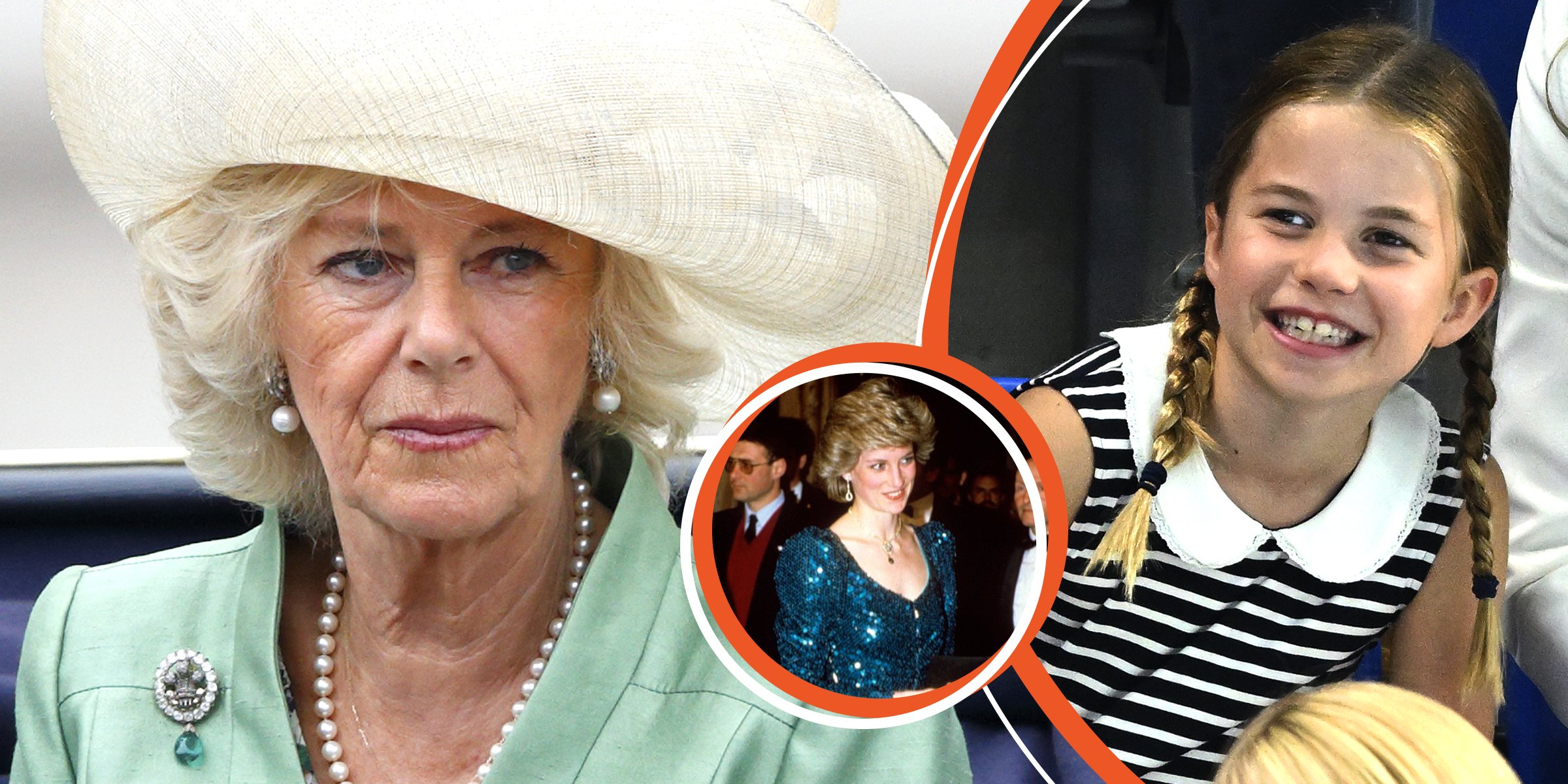 Queen Consort, Princess Diana and Princess Charlotte. | Source: Getty Images
Camilla Wears Diana's Expensive Wedding Necklace after Its Remodeling While Charlotte Will Inherit Her Tiara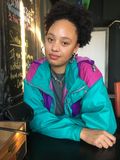 King Charles and Princess Diana's marriage ended decades ago, but his wife, the Queen Consort, is still compared to the former Princess of Wales. Diana owned one specific piece of jewelry which has now been passed down to the Queen Consort, and has caused controversy.
Princess Diana died on August 31, 1997, as the most famous royal member. Decades later, she is still relevant to the past and new generations for fearlessly expressing herself despite the tight rules of the royal family.
Diana was a doting mother and fashion queen. Some of her most iconic outfits have been recreated worldwide and remain in style to this day.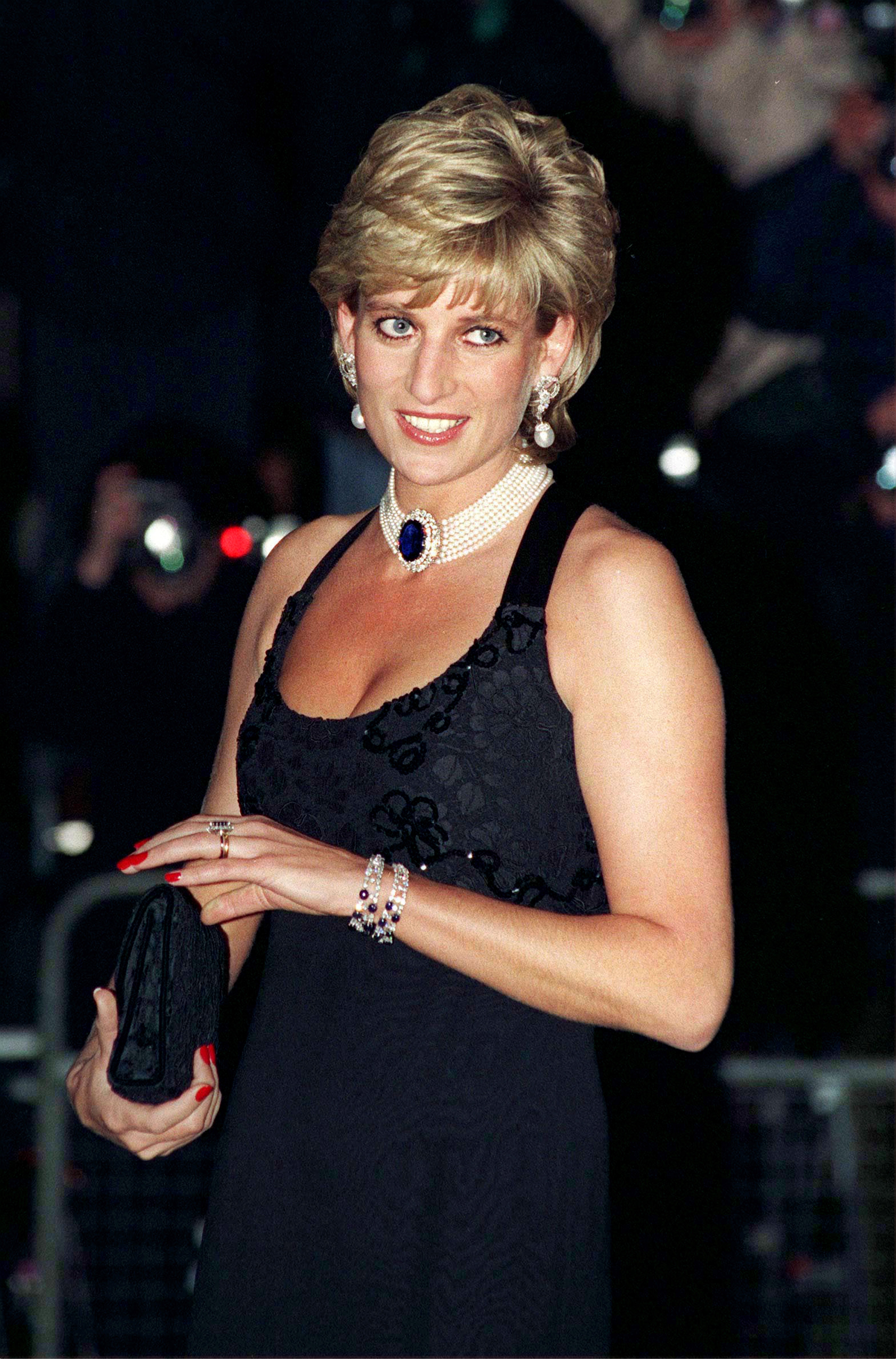 Princess Diana in London in 1995. | Source: Getty Images
The world loved Diana for humanizing being a royal member by being comfortable interacting with crowds, giving them hugs, and having candid conversations with them.
The same sentiment has been expressed by the current royal wives, Kate Middleton and Meghan Markle, but it will forever be remembered as a Diana revolution.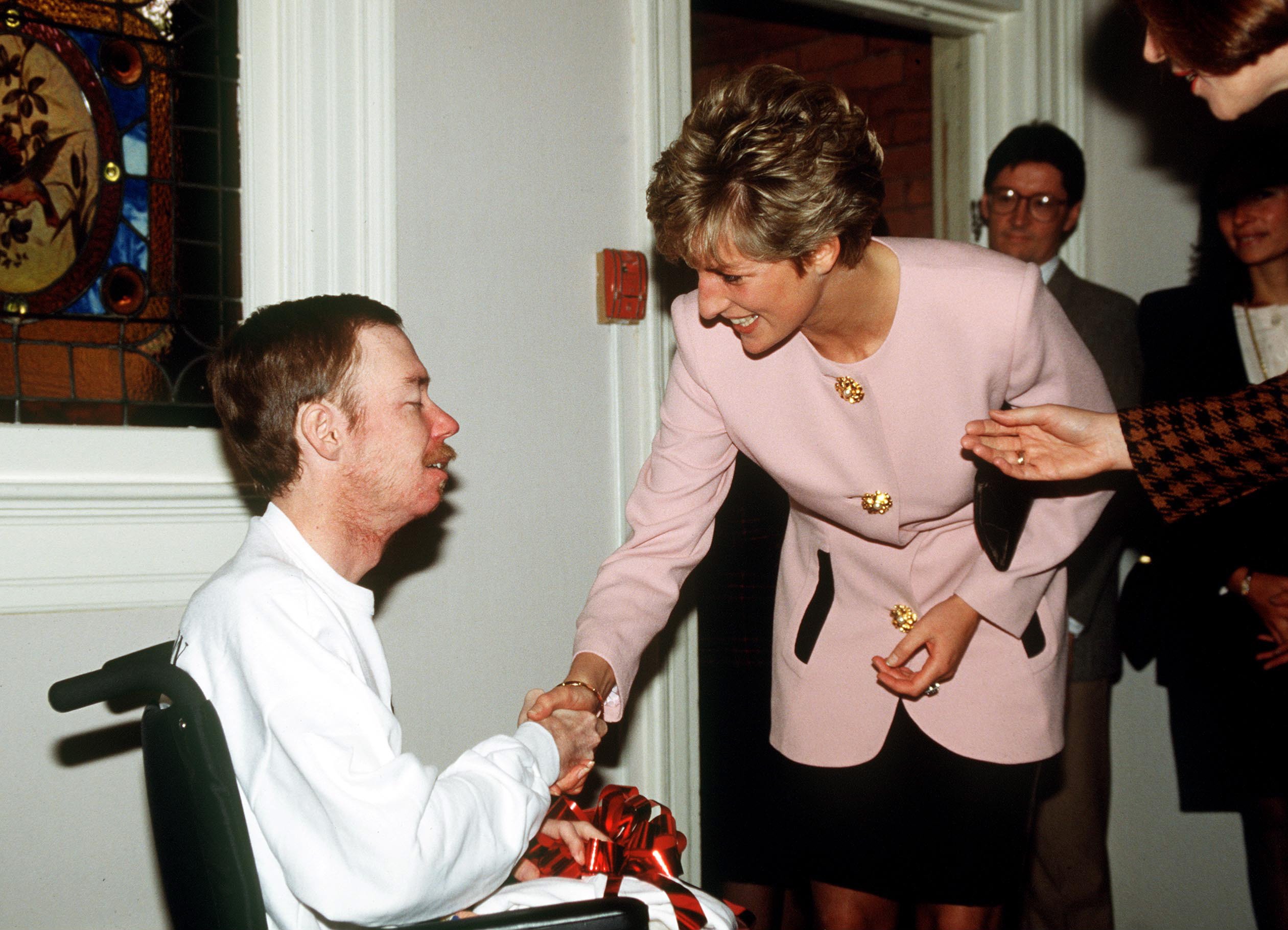 Princess Diana at an aids hospice in Toronto Canada. | Source: Getty Images
Aside from her kindness, Princess Diana's turbulent marriage with King Charles III was the most spoken about. Since the King married his Queen's Consort, Camilla fans still compare her to the former Princess of Wales decades later.
The Controversy behind the Queen Consort Wearing Princess Diana's Famous Brooch
A lot of drama surrounded King Charles III and Princess Diana's marriage, including their alleged infidelities that were addressed in public.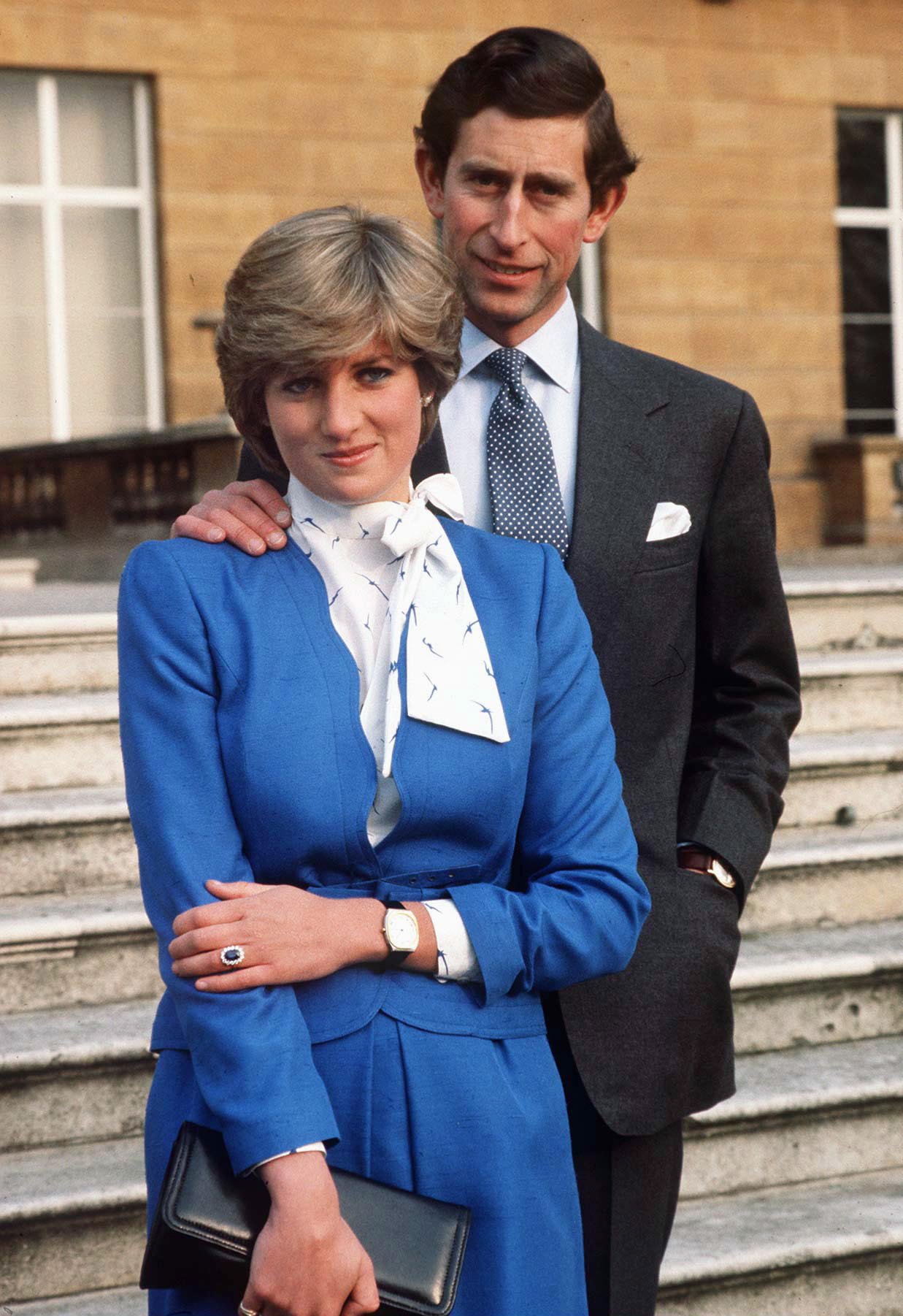 Princess Diana and King Charles III in London in 1981. | Source: Getty Images
King Charles III reportedly had an affair with Camilla during his marriage to Diana. Though they have now been together for many years and Princess Diana has passed, die-hard fans of the late princess still scrutinize the King's wife.
One piece of jewelry that has caused controversy for the Queen Consort is a brooch which used to be a necklace reportedly gifted to Princess Diana by the Queen Mother.
The jewelry in question is a Cabochon green emerald and diamond brooch that Princess Diana wore as a choker. Maxwell Stone, creative director of jewelers Steven Stone told Express UK the story behind the controversial piece of jewelry.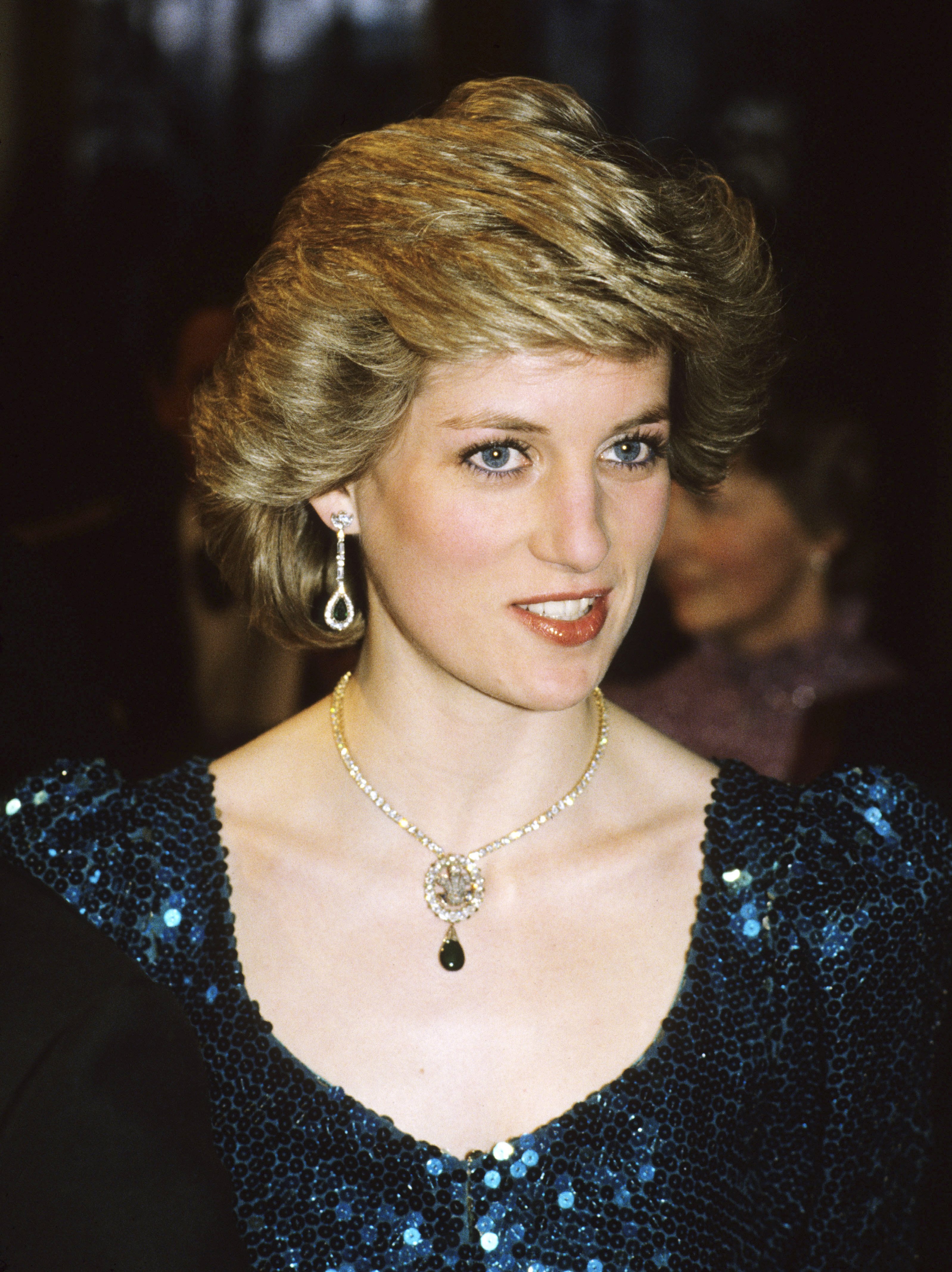 Princess Diana in Vienna, Austria, 1986. | Source: Getty Images
Stone explained that the diamond brooch was gifted to Princess Diana by the Queen Mother on her wedding day. It was originally a necklace made up of 18 stones and featured about four carats of white diamonds.
However, it was returned to the royal collection after Princess Diana died, and King Charles III is said to have gifted it to his current wife.
The Queen Consort has made several appearances with the family alum and has remodeled it from a necklace to a brooch. But Express UK shared comments by fans who were not pleased with the person possessing Princess Diana's necklace.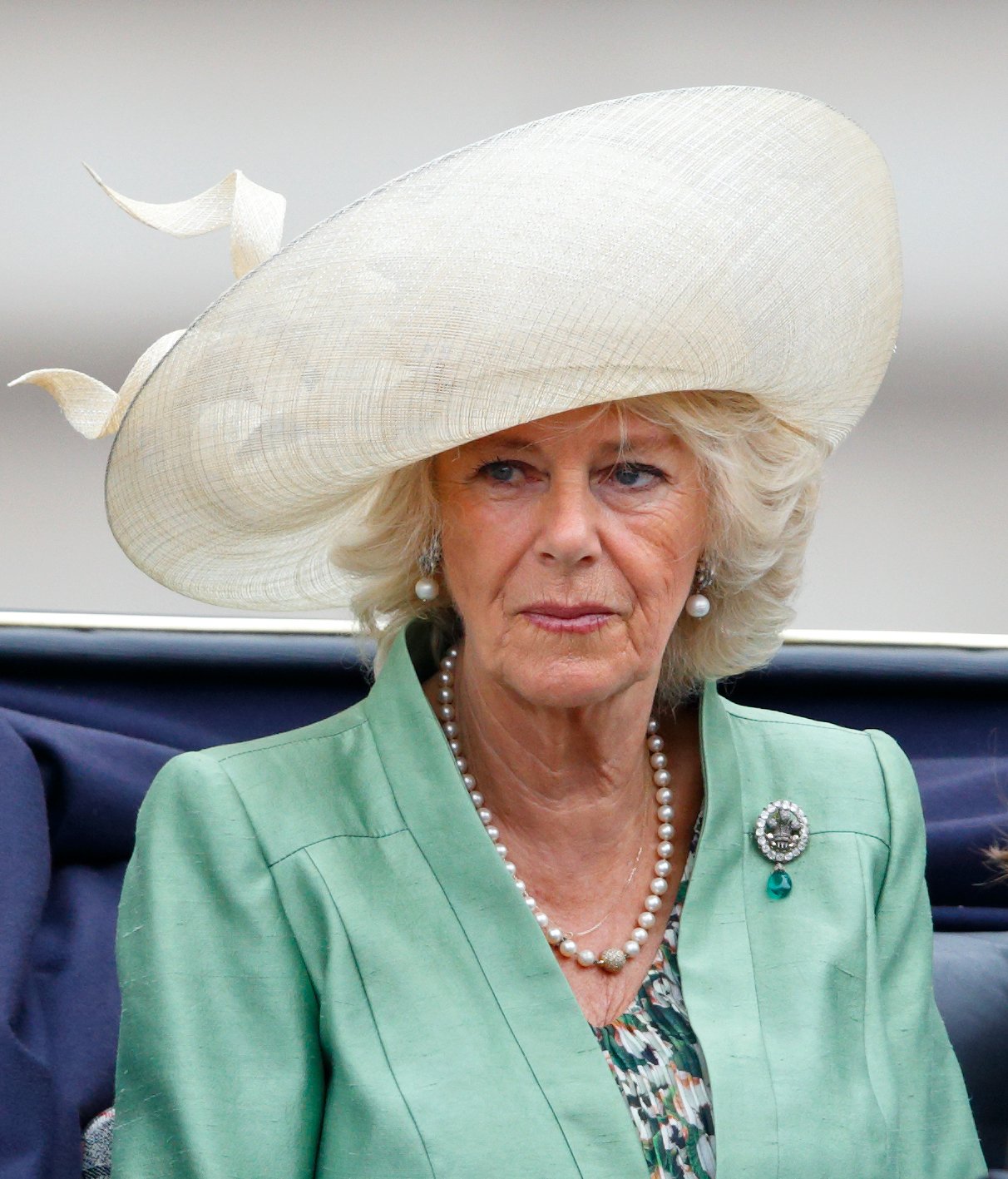 The Queen Consort, Camilla in London in 2015. | Source: Getty Images
Fans expressed that wearing jewelry gifted to her husband's ex-wife was inappropriate and felt it could have been inherited by King Charles' children, William and Harry, instead.
This Is Why Kate Middleton Did Not Wear Princess Diana's Wedding Tiara for Her Big Day
Prince William and Kate Middleton had the most anticipated wedding since Prince Charles and Princess Diana's extravagant wedding.
The new Prince and Princess of Wales tied the knot in 2011 at Westminster Abbey, with people from around the world watching the ceremony on television.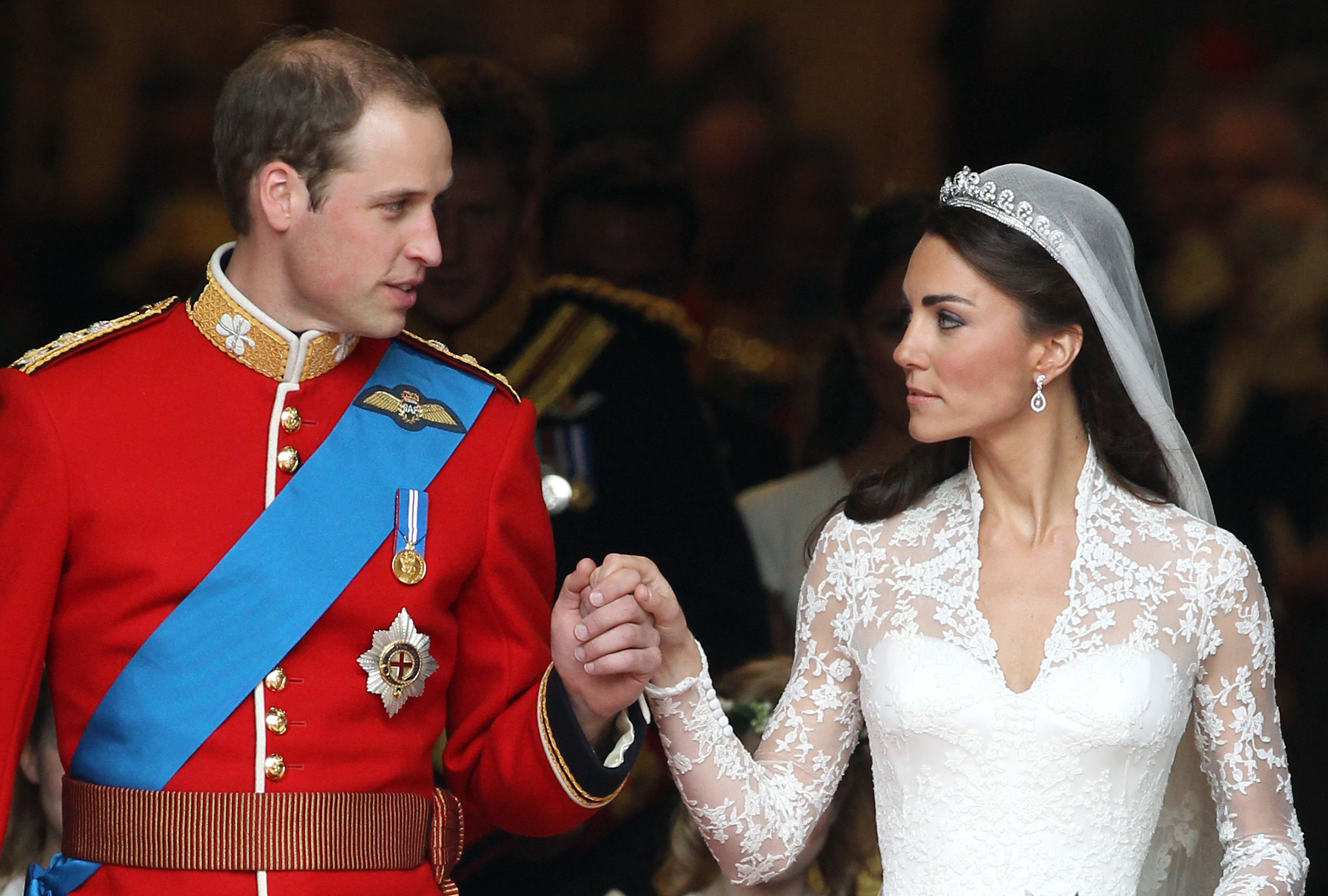 Prince William and Kate Middleton on their wedding day in London in 2011. | Source: Getty Images
Just like any other royal wedding, there was much excitement around the bride's dress and, most importantly, the royal jewelry she wore. Most fans anticipated seeing Princess Diana's famous wedding tiara on Middleton.
Diana's tiara was big, beautiful, and set with floral designs. Express UK described it as "made of multiple metals, with diamond star-shaped flowers, tulips and foliage, set in silver on a gold base."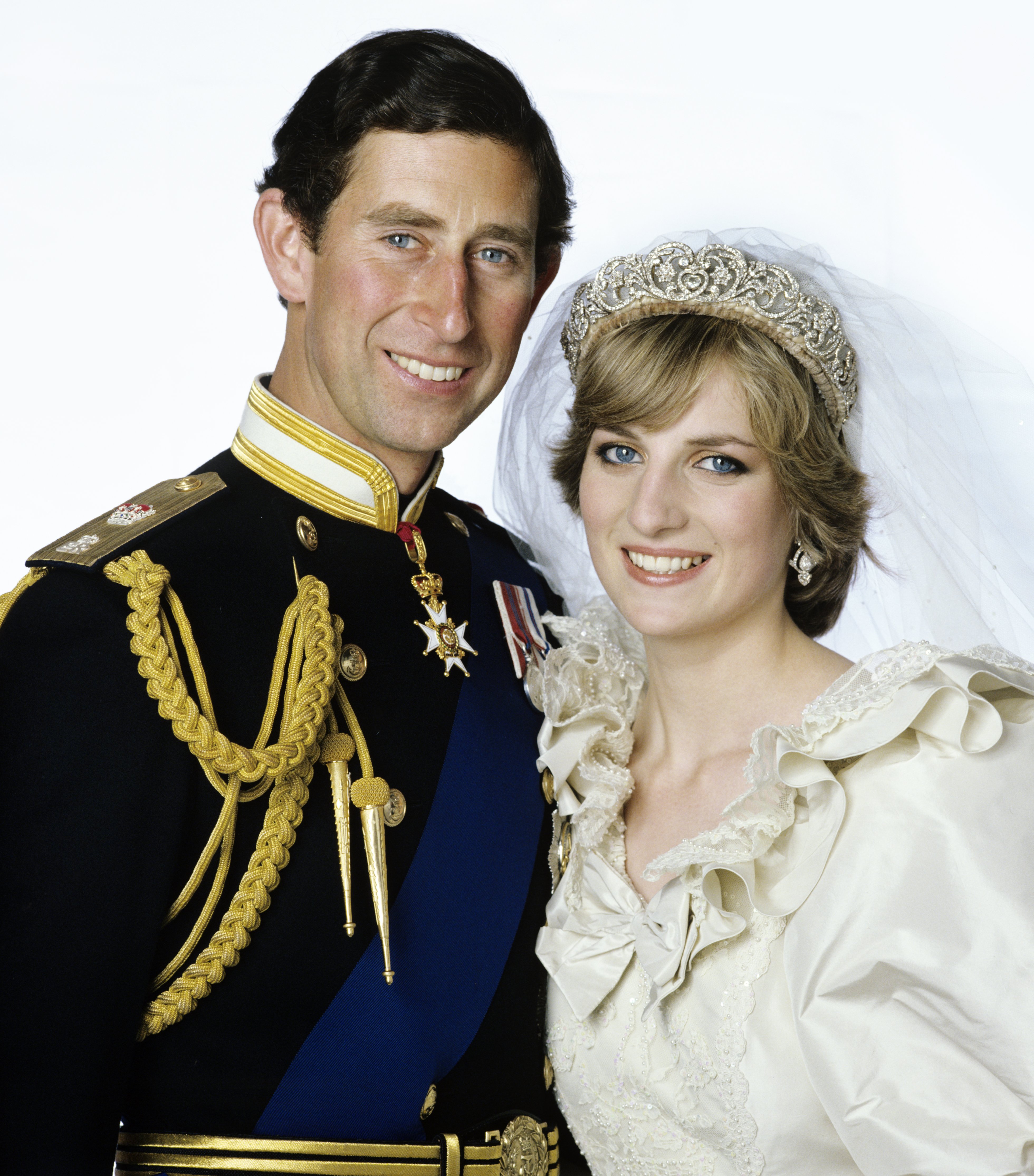 Princess Diana and Prince Charles photographed on their wedding day in London in 1981. | Source: Getty Images
However, Middleton wore a different tiara that was still similar to her mother-in-law's, a simpler and smaller Cartier tiara. It was a diamond and platinum tiara with another larger diamond in the center that made a subtle statement.
Reports suggest Middleton did not wear her mother-in-law's beautiful tiara because it was not a royal tiara. it belonged to Princess Diana's family.
The tiara's history dates back to 1838 and is said to have belonged to Frances, Viscountess Montagu. It was reportedly passed down to Lady Spencer and has been in the family since.
Princess Diana's sisters, Lady Jane and Lady Sarah Spencer, have worn it at their weddings, and Diana was the last person to wear it. It was therefore named the Spencer Tiara.
Although Middleton did not get to flaunt Diana's tiara, she inherited her mother-in-law's stunning engagement ring, which the Princess of Wales still wears proudly.
However, it does not seem like Princess Diana's tiara will never be worn in the royal family. The Spencer tiara has reportedly been displayed at an exhibition in London, with a note that read:
"The tiara was most recently worn by Celia McCorquodale - niece of the 10th Earl Spencer Charles - at her wedding in the Spring of 2018. The Spencer Tiara is now set to be inherited by Princess Charlotte."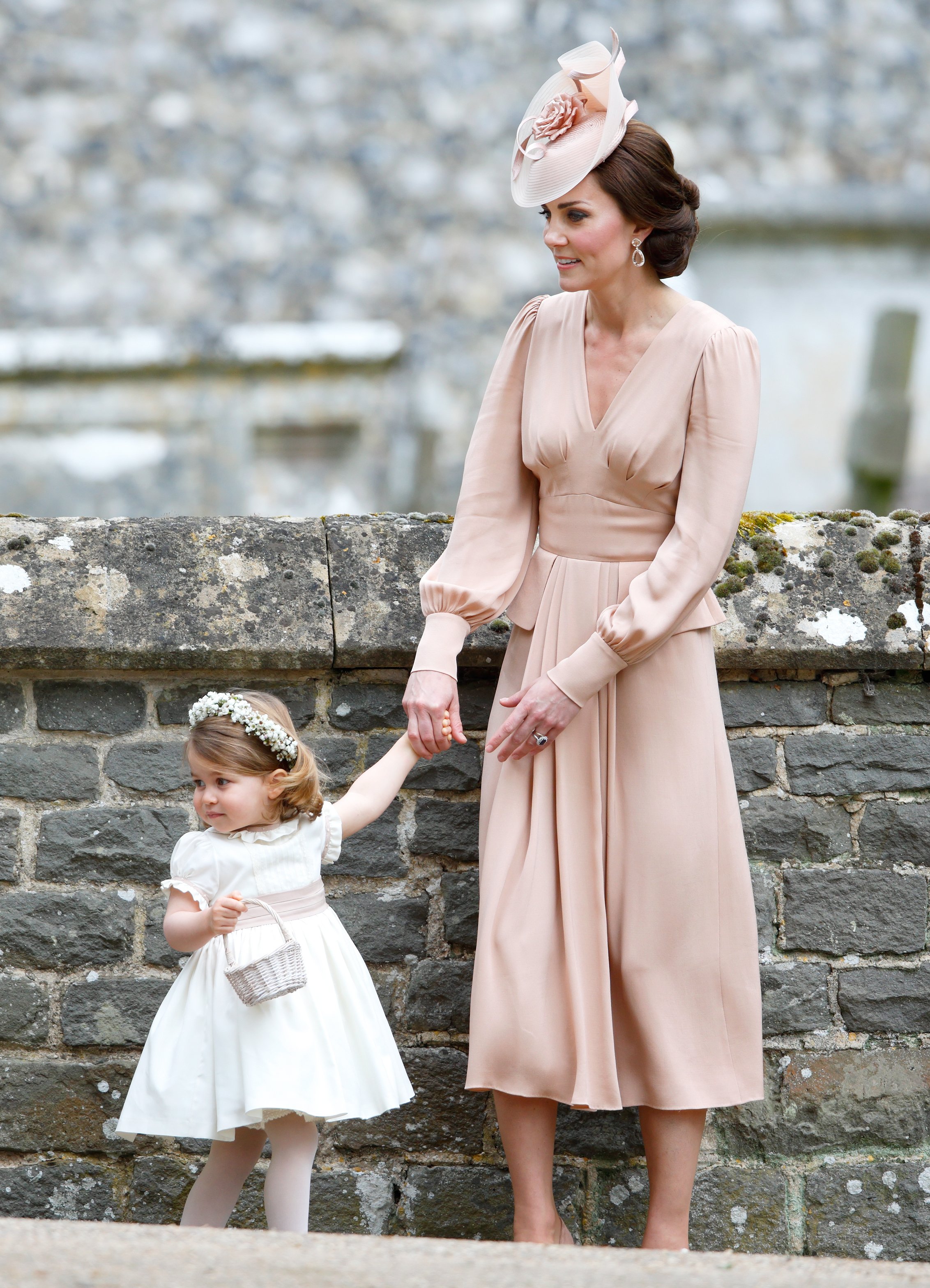 Princess Charlotte and Kate Middleton in Englefield, UK in 2019. | Source: Getty Images
This means that Middleton's only daughter, Princess Charlotte, will wear her late grandmother's famous tiara on her big day. Though Princess Diana did not get to meet her grandchildren, her memory is kept alive by her sons and special pieces like the Spencer Tiara.
Please fill in your e-mail so we can share with you our top stories!