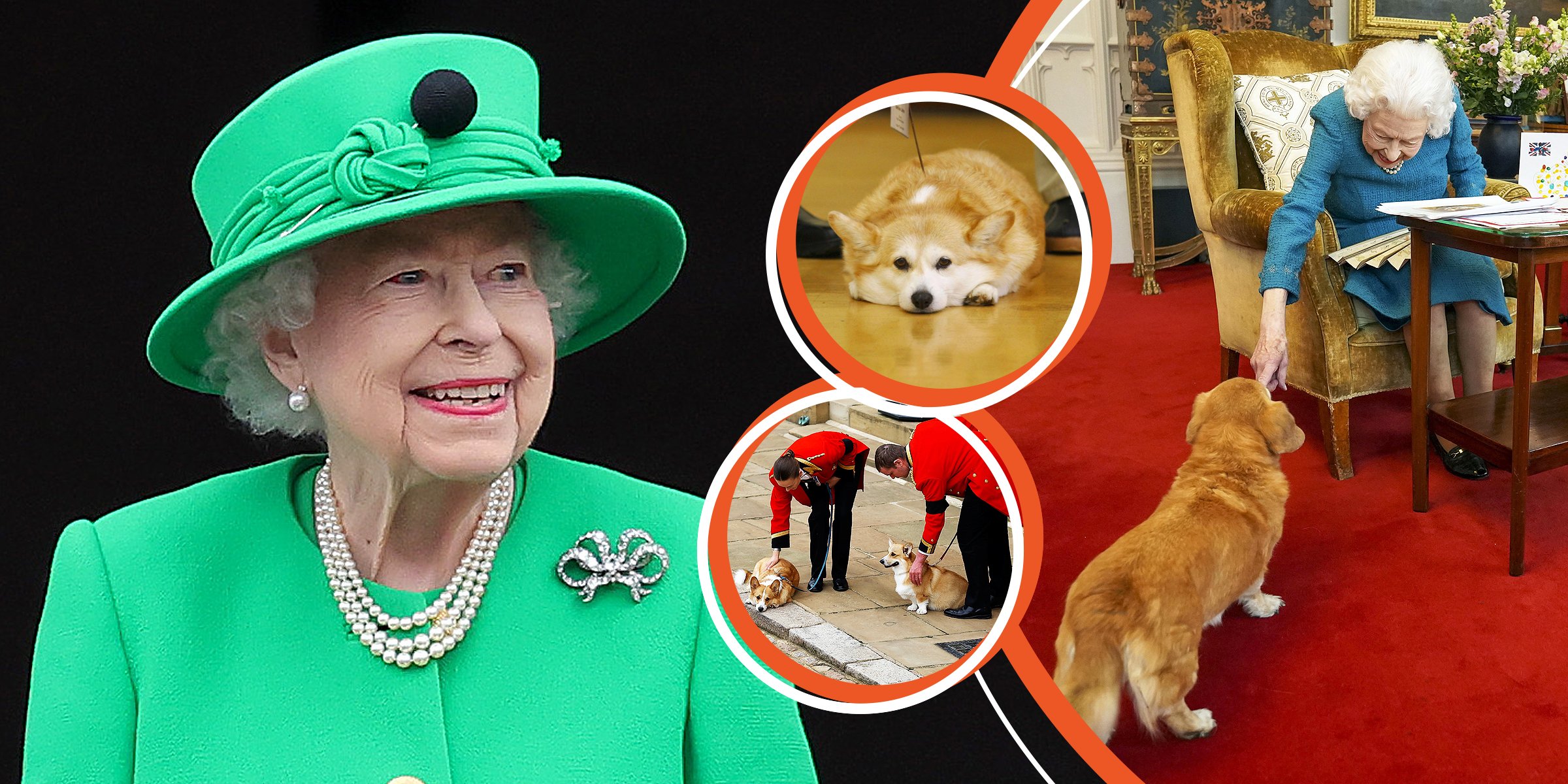 Queen Elizabeth II and her dogs. | Source: Getty Images
Queen's 'Furbabies' Bade Farewell to Her — William Assured They Would Be 'Spoiled Rotten' by New Owners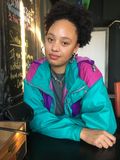 The Queen's "furbabies" bid her farewell.

Royal fans were concerned about the Queen's pets, but Prince William told them they would take care of.

The corgis were the Queen's "secret weapon" of diplomacy.

Corgi tributes moved the Queen's son King Charles III and her daughter-in-law, Kate.
Queen Elizabeth II's state funeral took place on Monday at Westminster Abbey. After the ceremony, the Queen's staff lined up outside Buckingham Palace to bid her goodbye.
But it was not only her staff that stood for Her Majesty; her pony Emma joined along with her dogs Muick and Sandy, all said farewell to their Queen.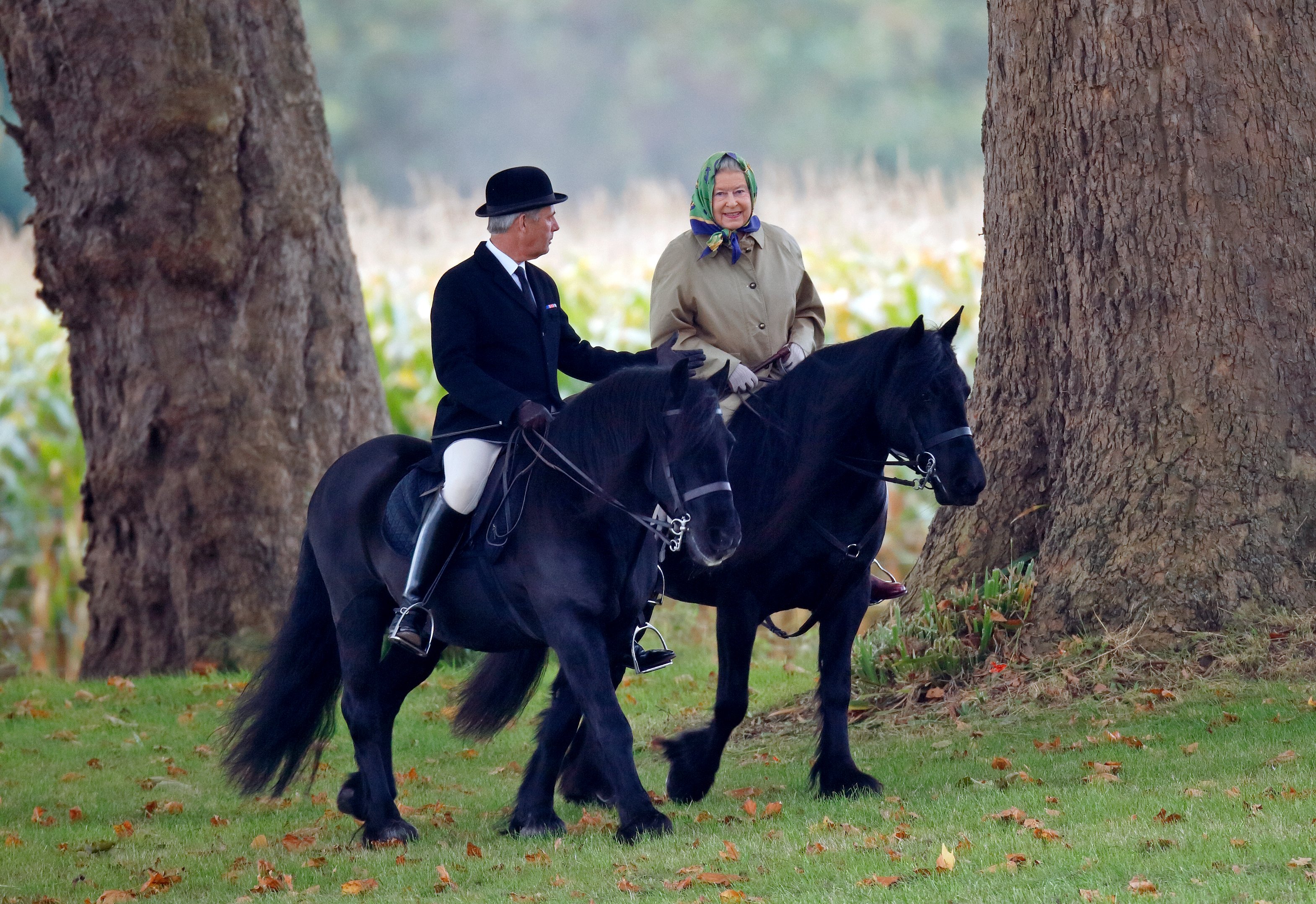 Queen Elizabeth II and her stud groom Terry Pendry, at Windsor Castle in 2008. | Source: Getty Images
It has been reported that the Queen was very fond of horses and horse riding. Therefore, the Guardian explained that Emma was one of the monarch's beloved ponies that she rode until she was in her 90s. The corgis were also a big part of the monarch's life, and the breed of the dogs is special and has a history behind it.
The Corgis Played a Special Role in the Queen's Life
The adorable corgis that patiently stood outside Windsor Palace during the Queen's procession are Pembroke welsh corgis, a breed that had been a part of the Queen's life since childhood, as reported by the Guardian.
According to i-TV, Queen Elizabeth was gifted her first corgi by her father, King George IV, when she was seven. People also revealed that the Queen owned about 30 corgis in her lifetime.
However, animal behavioral scientist Roger Mugford suggested that the reason behind the many dogs is that they allowed Her Majesty to experience a certain kind of normalcy in her life.
Mugford even told i-TV of a time the Queen went incognito with her dogs. The animal behavioral scientist said she drove on the highway with her dogs on board and disguised herself with a scarf.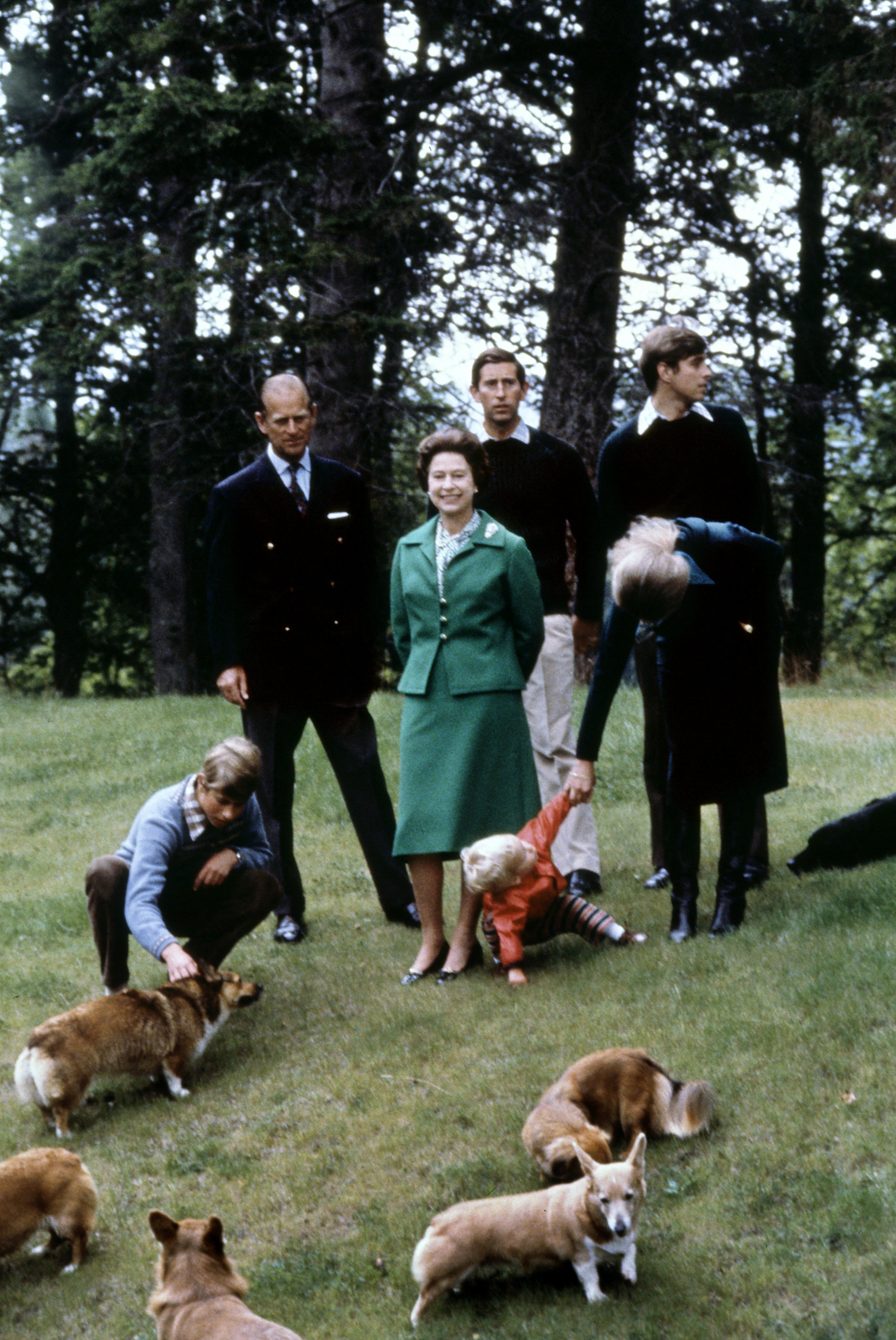 Queen Elizabeth II, Prince Phillip, Prince Charles, Prince Andrew and Princess Anne photographed at their Balmoral Castle in 1979. | Source: Getty Images
Another expert, Mary Davies, a corgi exhibitor from Pembrokeshire, added that the dogs were a "huge part of her life" and a chance for the Queen to take her mind off royal protocol and live in the moment.
The Queen rarely made an appearance with her corgis, but the few times she did, they always stole the show, stated i-TV. The dogs were reportedly more than just pets; they represented "royal diplomacy," declared i-TV.
Now that Queen Elizabeth had passed, fans worried about her corgis and wondered who would take care of them.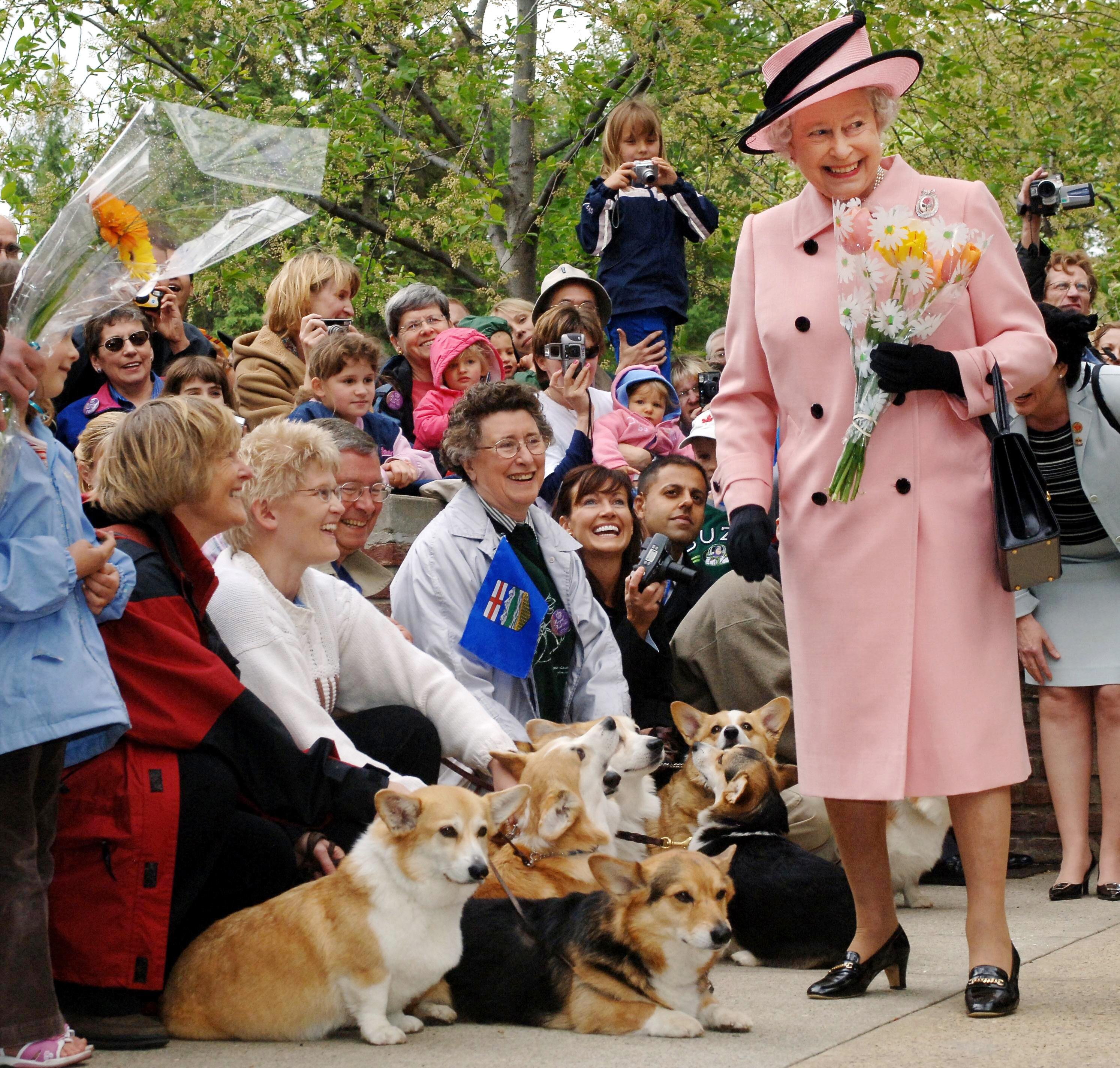 Queen Elizabeth II greeting crowds with her dogs in Canada 2005. | Source: Getty Images
However, People reported that Prince William made a surprise visit to mourners waiting in line to see the monarch's coffin lying in state and stated that one woman did not hold back and asked the prince about the future of the corgis.
The Prince of Wales reportedly assured the concerned well-wisher that the corgis would be well taken care of. He said they had a good home and was confident they would be "spoiled rotten."
I-TV also shared that her son Prince Andrew gifted the Queen with two corgis during the lockdown. The puppies are said to have served as entertainment during the time Prince Phillip was in the hospital.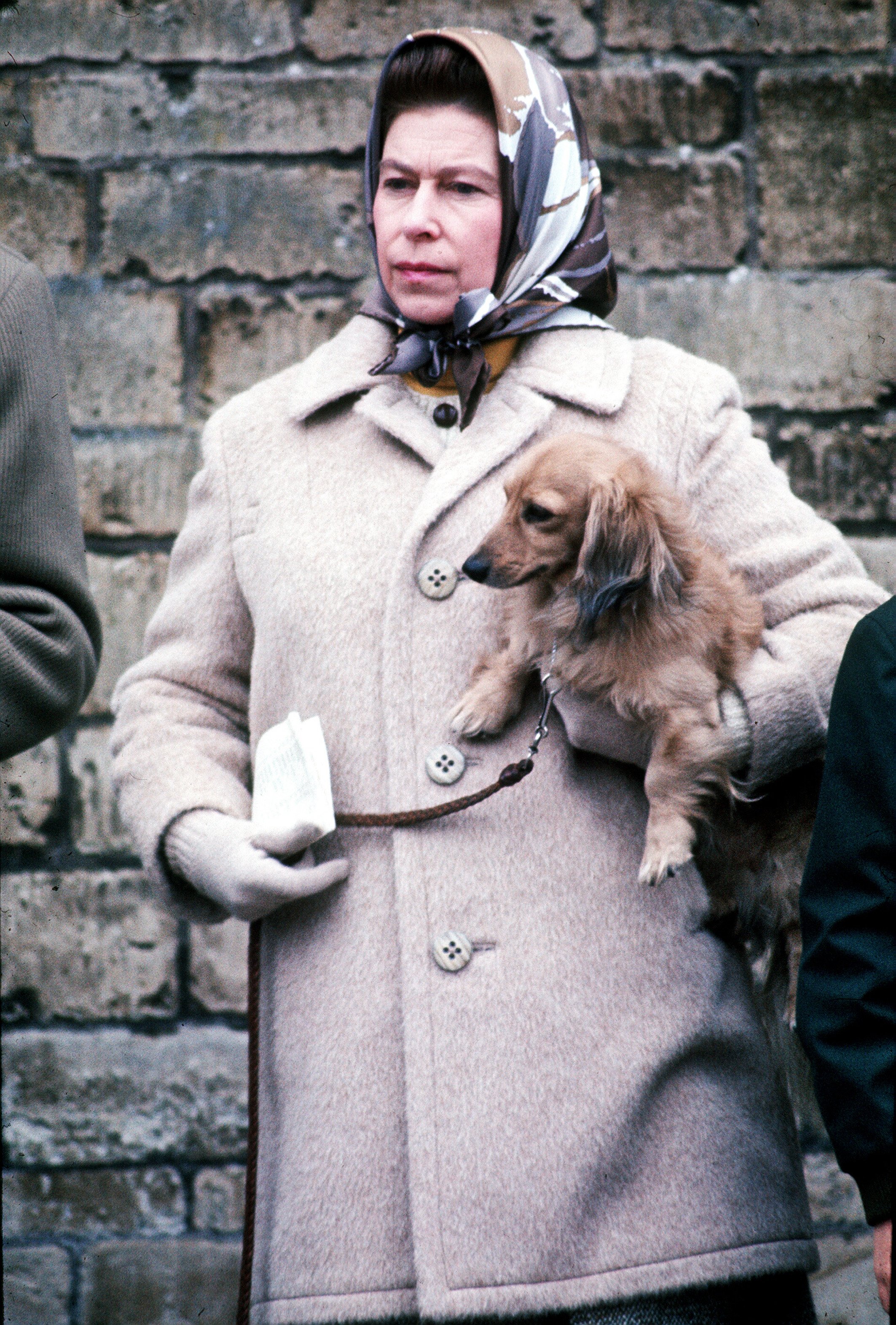 Queen Elizabeth II at theBadminton horse trials in 1976. | Source: Getty Images
Now that both Her Majesty and her husband are gone, the two dogs, Sandy and Muick, will be taken in by Prince Andrew and Sarah Ferguson, confirmed i-TV.
Prince Andrew and his daughter had already started caring for the dogs while the monarch was alive. According to i-TV, the Duke of York and his daughter Princess Beatrice would take the dogs for walks when the Queen struggled with her mobility.
The dogs might also feel the death of the Queen. According to Express UK, Ryan Neile, animal charity Blue Cross' head of behavior services, told Metro UK that dogs respond differently to the loss of an owner.
Queen Elizabeth II in London 1936. | Source: Getty Images
Neile said some dogs might adjust to the loss quickly while others might take longer to process and grieve their owner. He added, "Grieving the loss of a loved family member is a natural process that most dogs recover from in time."
Neile also said a way to help your dog through this process is to be patient with them while maintaining a regular routine, and eventually, they will become themselves again.
Britons Pay Tribute to the Queen Corgis
Corgis were another unique way the people of England remembered their Queen. According to Insider, King Charles III and the Queen Consort, Camilla flew to Northern Ireland on Tuesday, just a day after the Queen's funeral.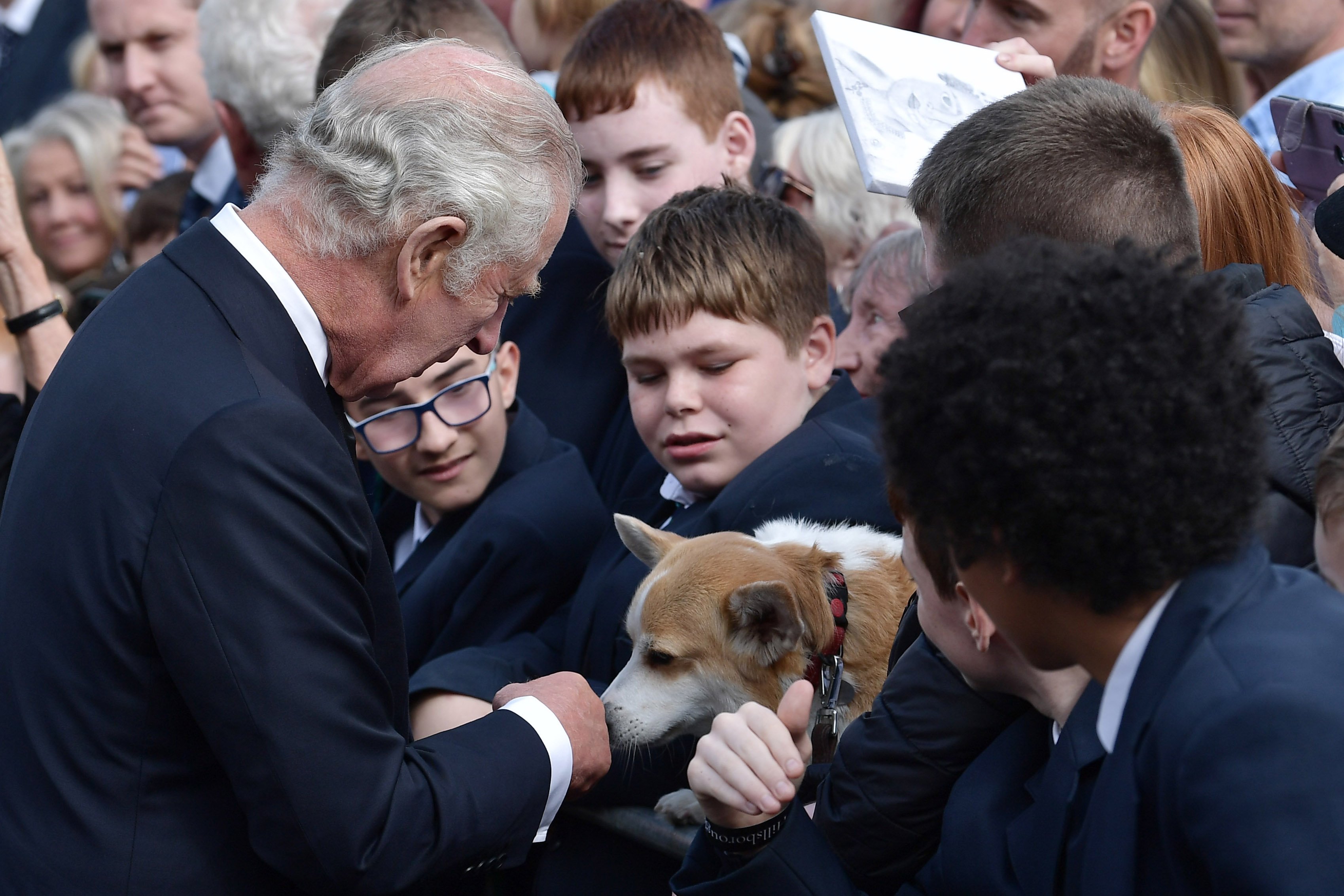 King Charles III greeting well-wishers in Northern Ireland in 2022. | Source: Getty Images
As the King and the Queen Consort greeted the mourners, Insider reported that King Charles III came across a corgi, and he lit up with a smile.
The corgi was also reportedly sweet to the new reigning monarch, and the owner let the dog play with his hand while everyone watched. Corgis are truly special to the royal family.
Another royal member that shared a sweet corgi moment with a well-wisher was Kate Middleton. According to Marie Claire, the Princess of Wales encountered a little girl named Elizabeth Sulkovska.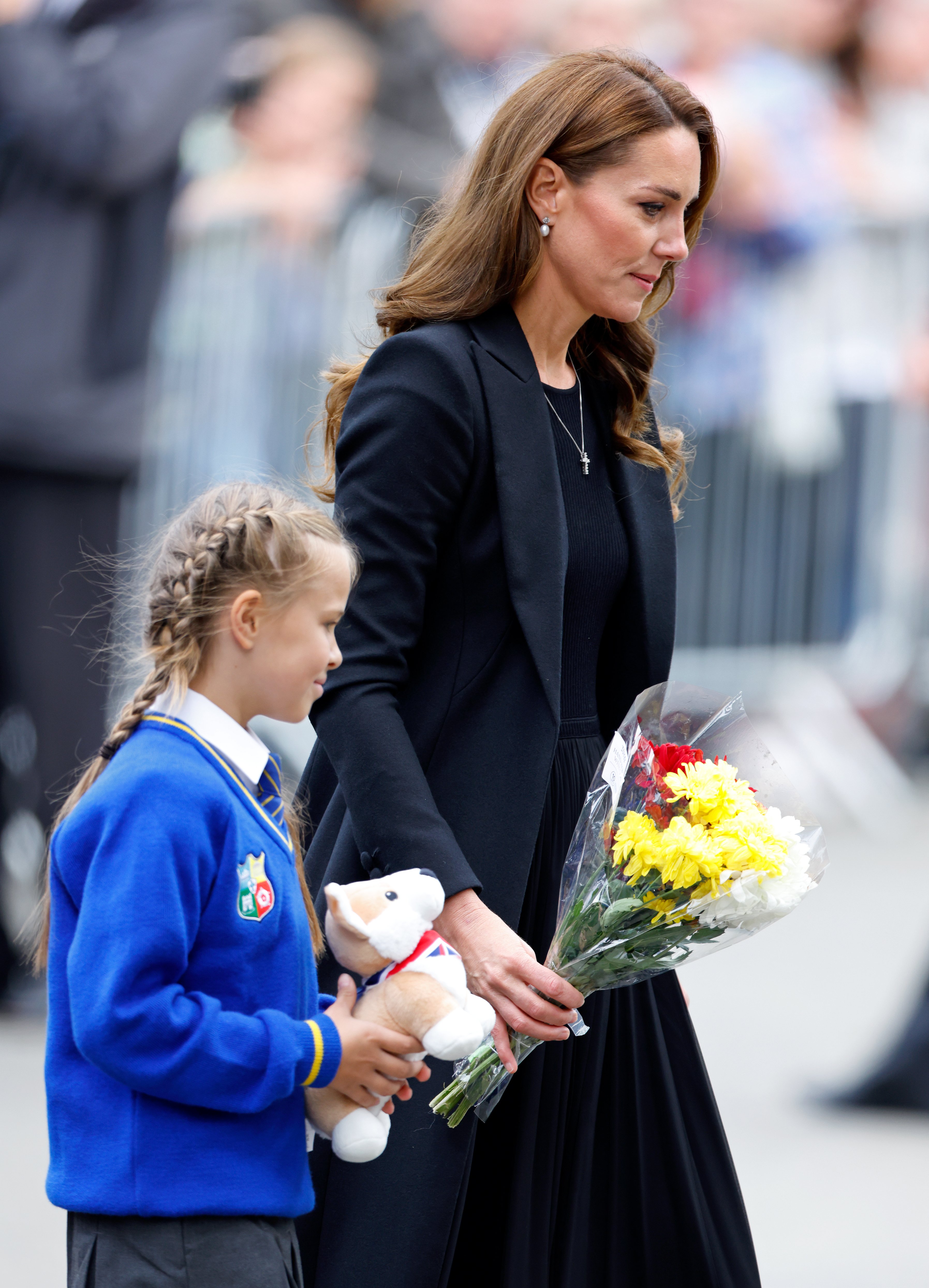 Catherine, Princess of Wales helps a schoolgirl lay her floral tribute at the entrance to Sandringham House, the Norfolk estate of Queen Elizabeth II, on September 15, 2022 in Sandringham, England. | Source: Getty Images
The eight-year-old girl had a bouquet and a corgi toy to tribute to the Queen. As Middleton noticed the girl, she reportedly asked her to accompany her to lay down her offerings.
Marie Clare reported that the girl was overwhelmed with emotions and told reporters, "I went with her to put the flowers and the corgi down. She said, 'Where do you think we should lay the flowers?' and I said, 'We should put them there.'"
Corgi dogs will now be remembered as the royal dog that Queen Elizabeth II loved dearly and will also serve as a way for Britons to keep Her Majesty's memory alive.
Please fill in your e-mail so we can share with you our top stories!