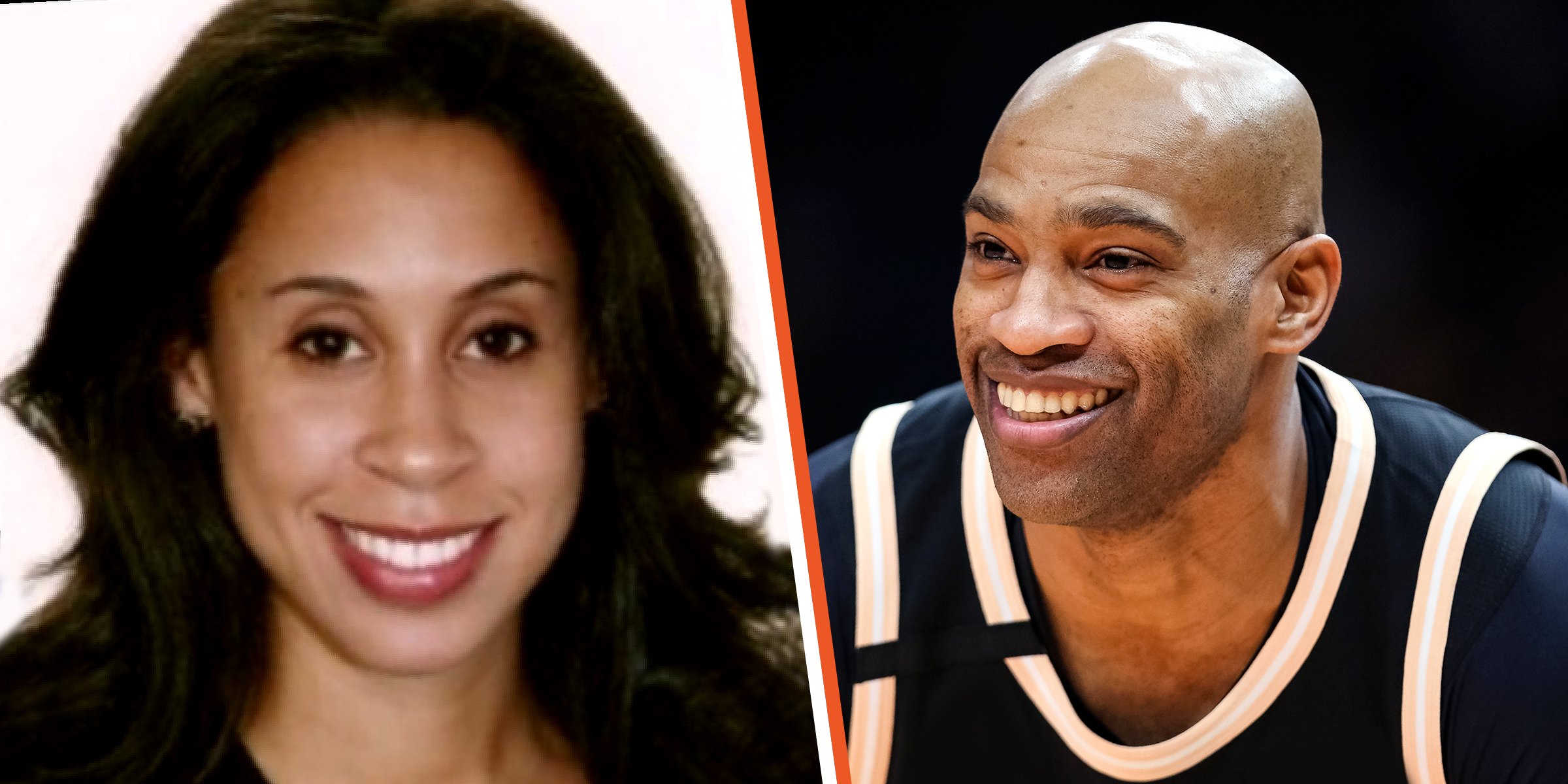 Sondi | Vince Carter | Source: twitter.com/BSO | Getty Images
Vince Carter's Wife Sondi Was a Competitive Gymnast and Is Now an Elite Trainer: Inside Their Family

Many successful couples share similarities that bond them in career or personal life; in the case of Vince Carter's wife, Sondi Carter, and the retired basketball star, this appears to be true. Like the athlete, Sondi once held a position as a competitive gymnast, but following family life, she became an elite trainer.
Vince Carter was a professional basketball player for some years before he took up a job with ESPN, becoming a sports analyst on the network.
The sports star is blessed with an adorable family, including his kids and a wife who was active in sports and retired to coach as an elite trainer.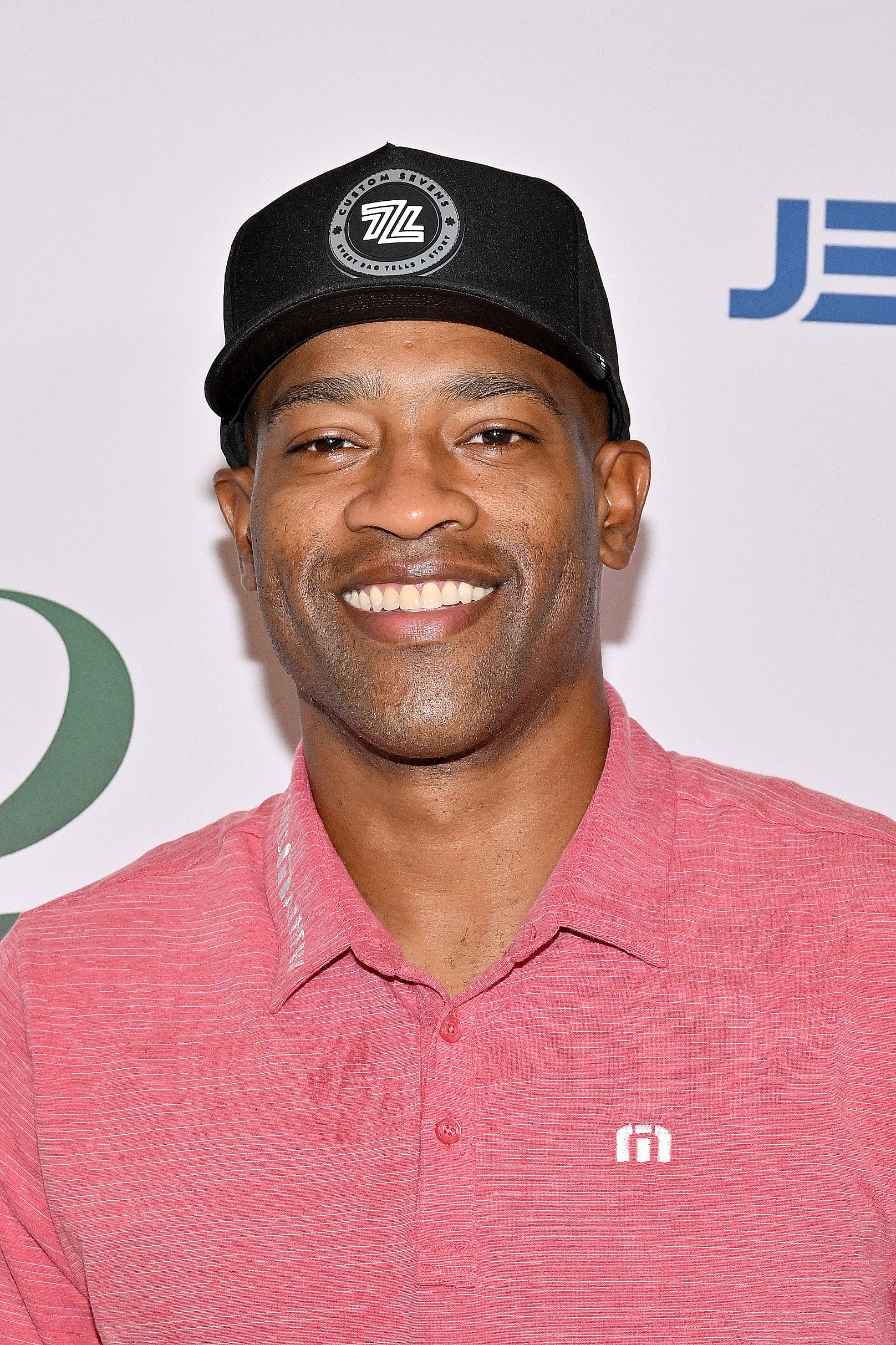 Vince Carter at the 2022 Chris Tucker Foundation Celebrity Golf Tournament at Eagles Landing Country Club on August 29, 2022 in Stockbridge, Georgia. | Source: Getty Images
Vince Carter's wife, Sondi Carter, has an impressive résumé proving that she knows her onions. Here is everything about the former gymnast.
Who Is Sondi Carter?
Apart from being the wife of a famous sports analyst, she has some remarkable feats as an elite trainer with the National Academy of Sports Medicine.
Despite the horror, she reached out to 911, pleading for a fast rescue while muttering a few words of faith. In the recording obtained, the mother-of-two spoke softly and authoritatively to her young ones.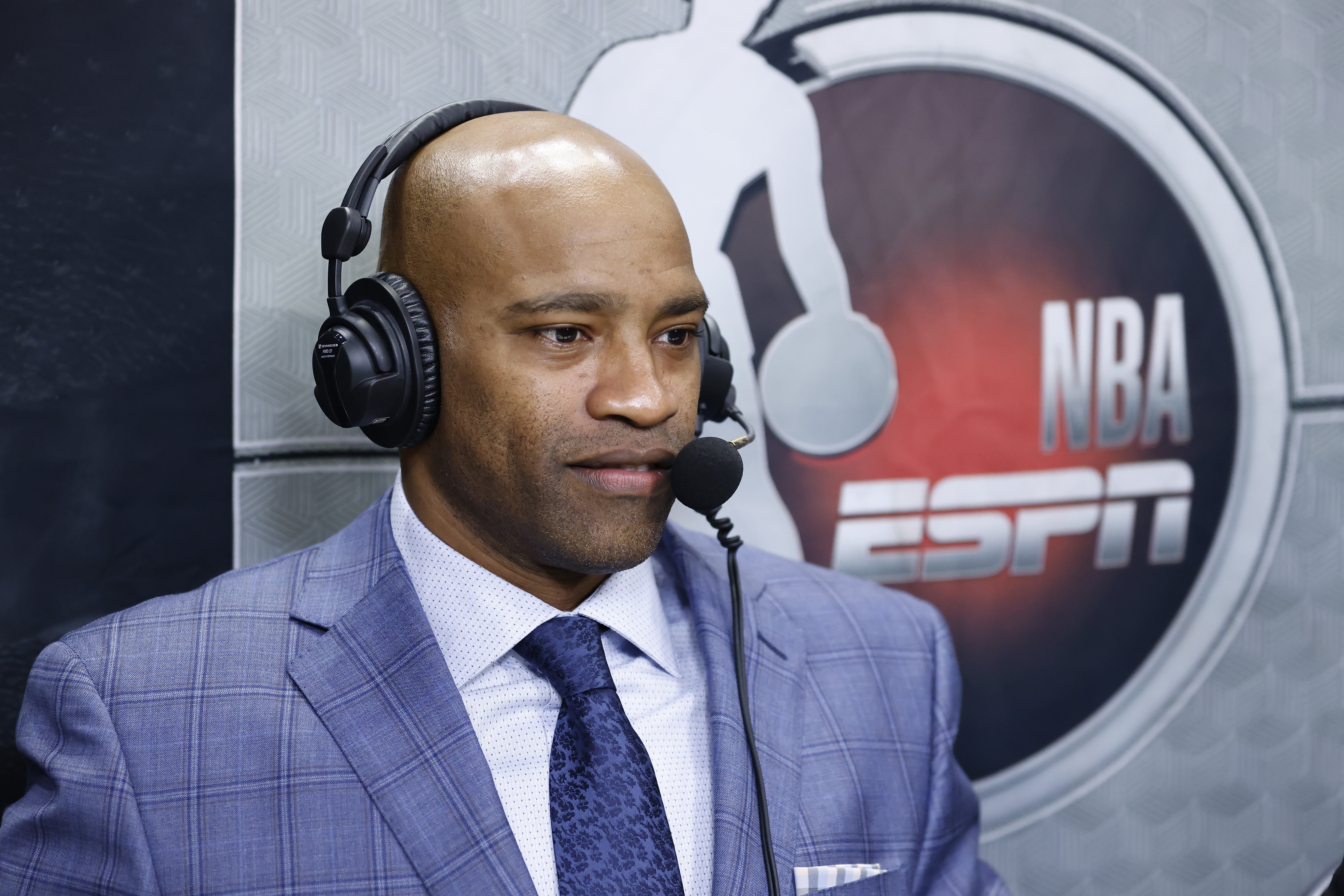 ESPN commentator Vince Carter looks on prior to a preseason game between the Miami Heat and the Boston Celtics at FTX Arena on October 15, 2021 in Miami, Florida. | Source: Getty Images
Before her certification as a personal trainer through NASM, she enjoyed displaying her gymnastic skills and was competitive. Sondi also worked her way to become the National Champion collegiate leader.
Amid her athleticism, she is a credible strength and conditioning specialist, certified by the National Strength and Conditioning Association.
Sondi Was a Competitive Gymnast
Undoubtedly, Sondi's titles prove that she is devoted to her career, as it comes from well-known bodies. According to her Share Care bio details, the American Heart Association gave her a CPR/AED certification.
Additionally, she is a seasoned counselor and trainer who deals with people with different body structures, sizes, and fitness levels. Over the years, the former gymnast garnered knowledge from several institutions.
First, she majored in psychology at the University of Maryland, College Park, before moving to Teachers College, Columbia University, where she earned a master of science degree in applied physiology and nutrition.
Sondi persisted in her quest for nutrition and body health knowledge, and she interned at the Altheus Health and Performance Centre in Westchester County, New York.
According to her bio, staying fit has been her life's dream since childhood. Consequently, the retired gymnast has experienced the advantages of living healthy by managing a proper diet and fitness routine. Her bio reads:
"Strong believer in the integrated approach to enhanced health and well-being."
Vince and Sondi, Parents of Two Kids
Sondi and her husband share two kids, a son named Vincent Lamar Carter Jr. and a daughter whose name has been withheld from the public.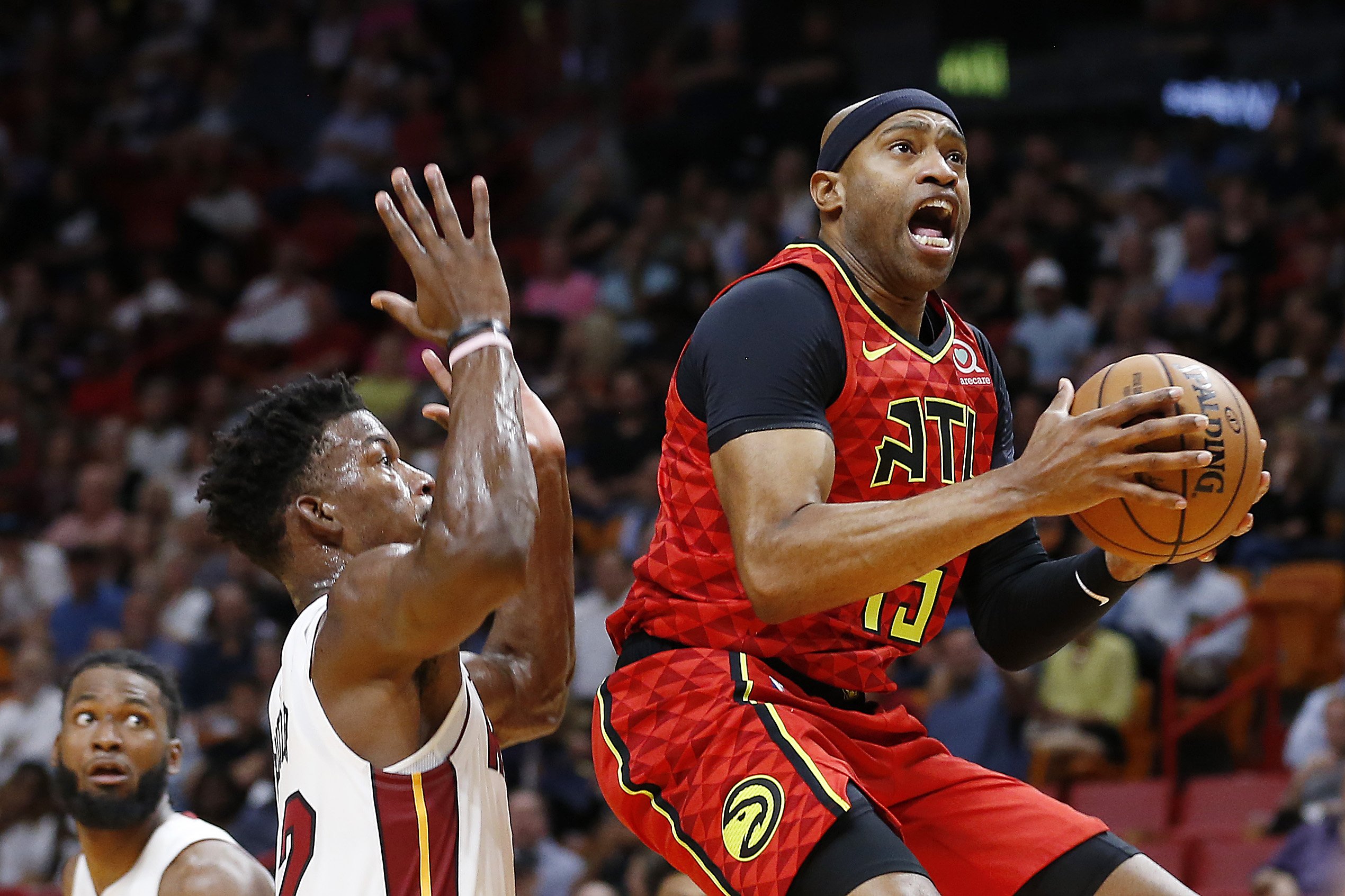 Vince Carter #15 of the Atlanta Hawks attempts a layup against Jimmy Butler #22 of the Miami Heat during the first half at American Airlines Arena on October 29, 2019 in Miami, Florida. | Source: Getty Images
However, these are not the ESPN analyst's only kids. Vince is also a father to Kai Michelle Carter, born in 2005 during his marriage to chiropractor Ellen Rucker, his college sweetheart.
The former couple was married for only two years. Then, in 2006, their divorce was finalized, and they moved on. Today, Rucker is a wife to CNN correspondent Bakari Sellers. The couple shares two kids while running a blended family with 17-year-old Kai.
So far, Vince and Sondi have chosen to be tight-lipped about their private details, and despite their successes and public careers, they have maintained the status quo. While Vince's Instagram handle does not show family photos, his wife has a private Instagram account with less than four hundred followers.
Despite their secrecy, fans have witnessed some beautiful family moments via photos after a tour through the Jill Carmel Photography website. The famous photographer took pictures of the family in their home with their son and dogs last Christmas.
Carmel described it as a happy session, shot in several corners of the home, including their basketball court, a dock along the river, near the Christmas tree, in front of a couch, on a bed, and on what looked like a patio.
Sondi Terrified during Burglary at Their Home
A few months after the family posed for charming Christmas photos, their home was invaded by burglars. The invaders stormed around 11:50 p.m. while Sondi was home with the kids.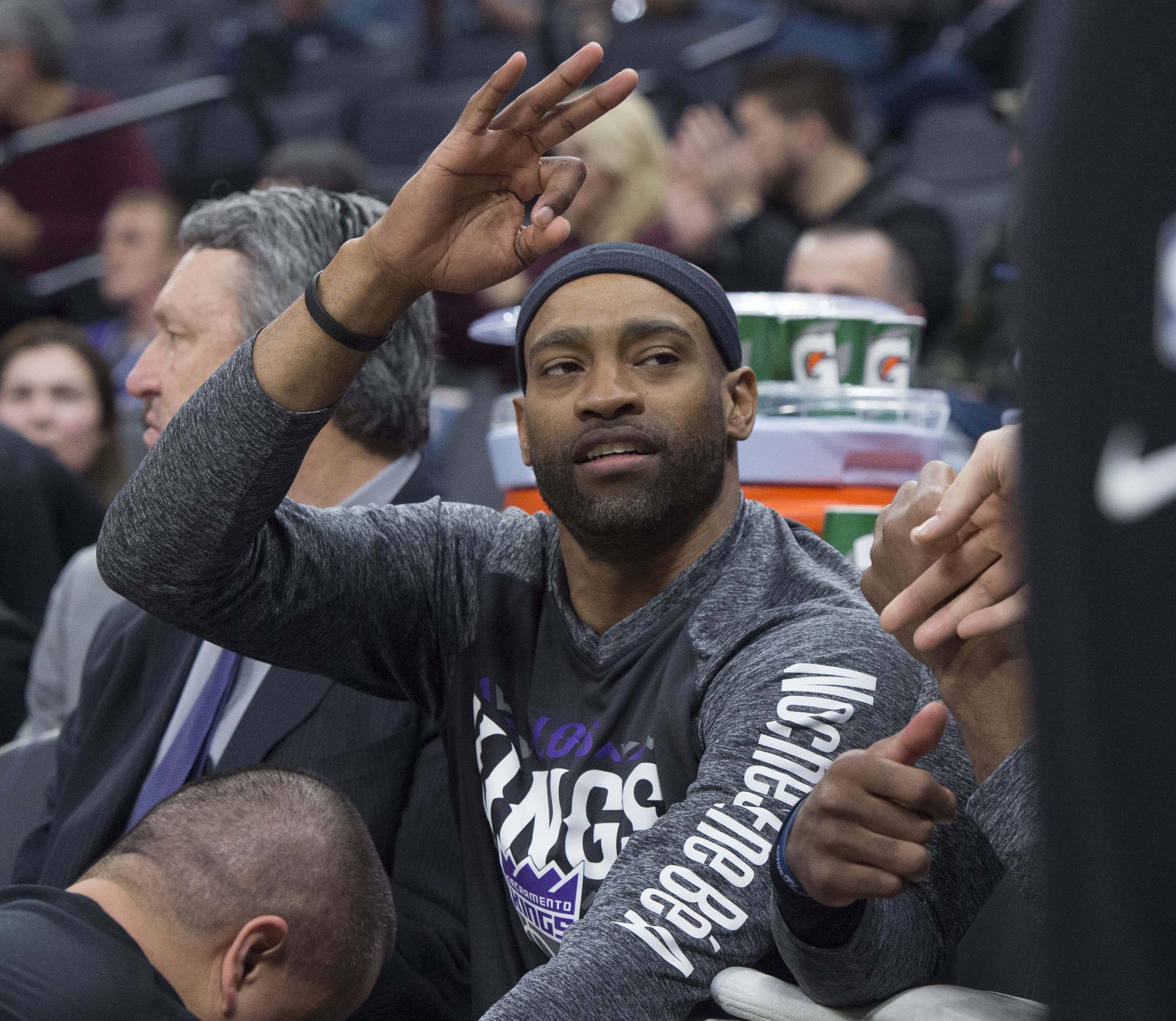 Vince Carter in the first quarter against the Orlando Magic on Friday, March 9, 2018 at the Golden 1 Center in Sacramento, Calif. | Source: Getty Images
Despite the horror, she reached out to 911, pleading for a fast rescue while muttering a few words of faith. In the recording obtained, the mother-of-two spoke softly and authoritatively to her young ones. She said:
"Don't make a sound! Don't make a sound!"
A few minutes after the call, the police arrived at the scene. Reportedly, the masked black suspects had fled the home in an SUV, evading arrest.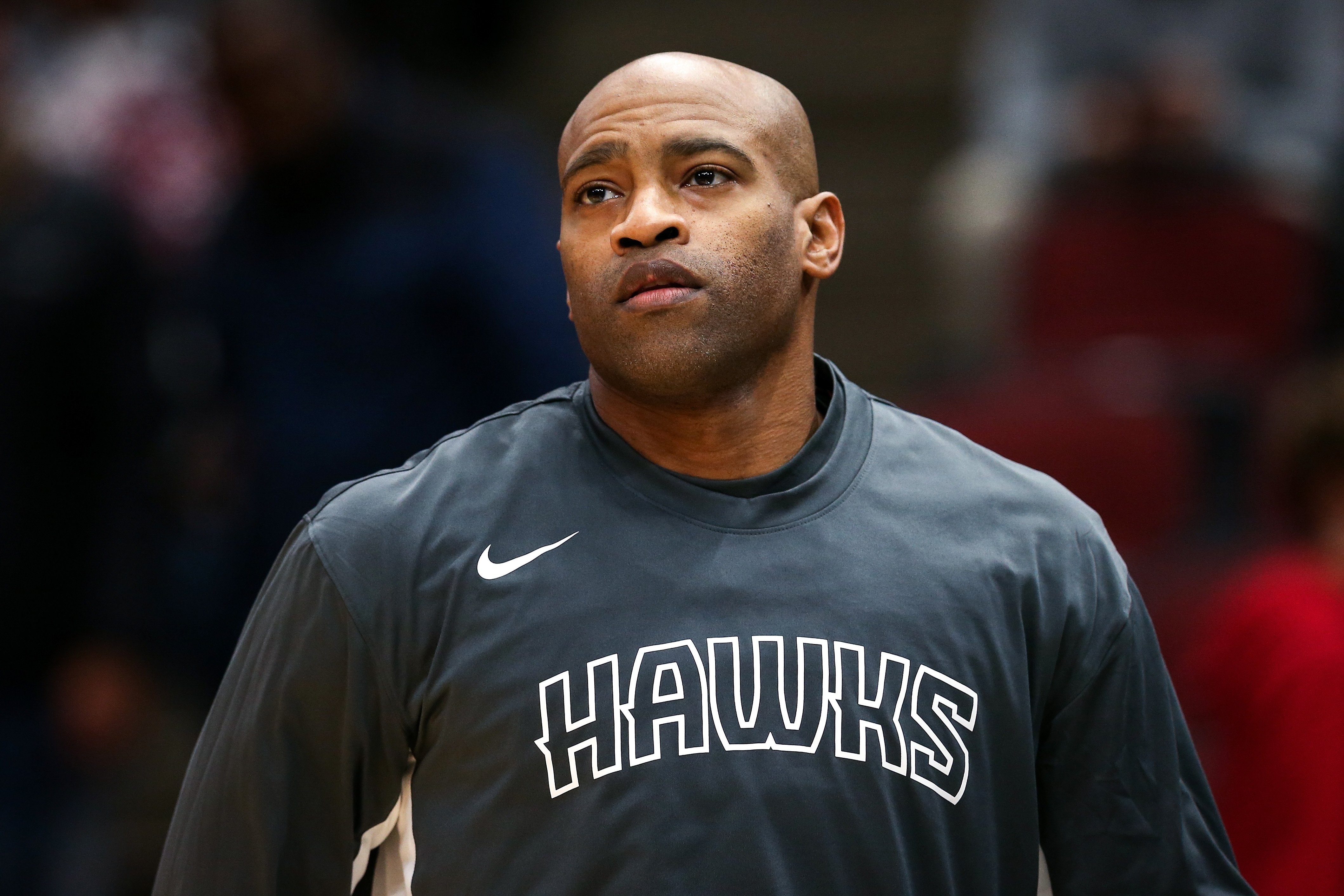 Vince Carter #15 of the Atlanta Hawks at the United Center on October 17, 2019 in Chicago, Illinois. | Source: Getty Images
Thankfully, nobody was hurt, but Vince claimed about $100,000 was stolen from his home. The cops are yet to make an arrest, and a week after the crime, sources confirmed that investigations were ongoing.
Vince Carter Retirement
After over twenty years as an NBA star, Vince, a Florida native, announced his retirement in June 2020. The 6 ft 6 inches sports legend was a member of eight teams during his distinguished career.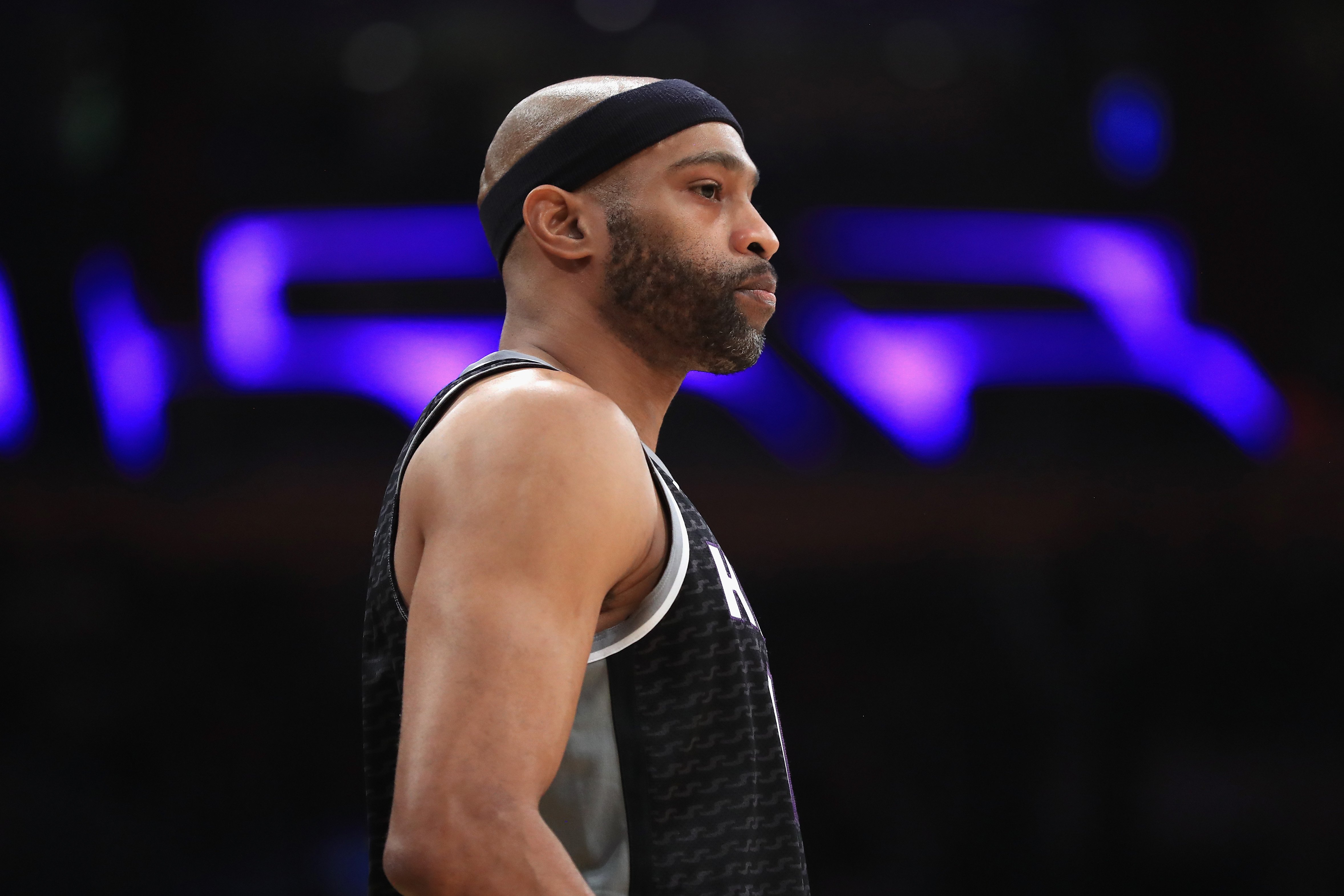 Vince Carter #15 of the Sacramento Kings looks on during the first half of a game against the Los Angeles Lakers at Staples Center on January 9, 2018 in Los Angeles, California. | Source: Getty Images
He debuted his career with the Toronto Raptors before moving to the New Jersey Nets, Orlando Magic, Phoenix Suns, Dallas Mavericks, Memphis Grizzlies, and Sacramento Kings. He finally bowed out after playing for Atlanta Hawks.
The basketball star's first season was shortened to fifty games following a labor dispute. Coincidentally, the 2020 pandemic also ended his final season prematurely.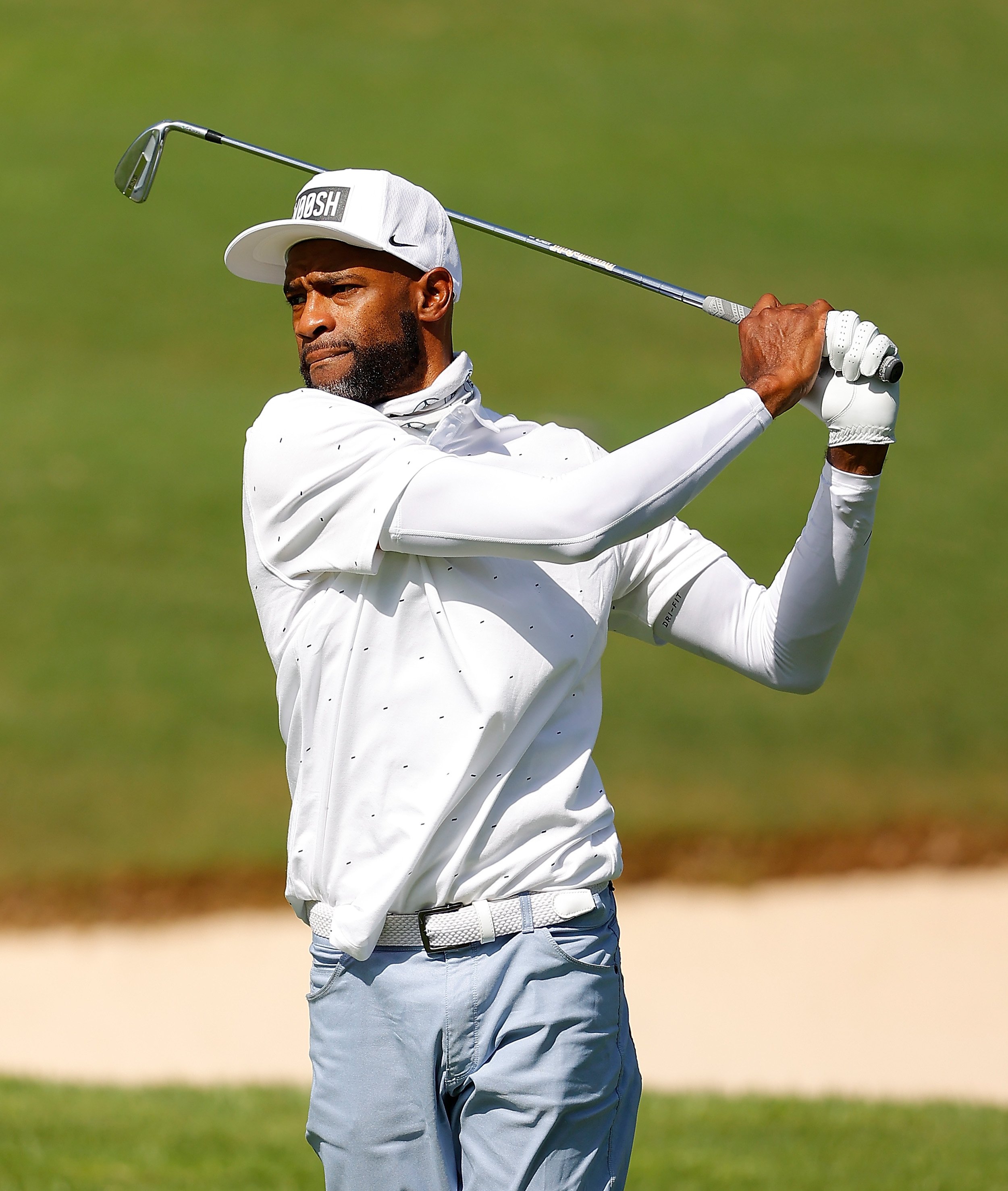 Newly retired NBA player Vince Carter plays a shot on the 16th hole during the "Golf With a Purpose" Charity Challenge at East Lake Golf Club on September 03, 2020 in Atlanta, Georgia. | Source: Getty Images
His last match with the team was in March 2020, when they lost to the New York Knicks. That same year, the Atlanta Hawks was absent from the Disney complex in Florida for the planned resumption of the NBA play. Speaking about his last time as a basketball star, the retiree observed:
"It's kind of a cool situation for me because I came into the league on a shortened season, and I walk away from the league on a shortened season. So for me, it's just kind of a unique situation."
Although it was challenging coming to terms with his retirement, in the end, he compelled himself to take a bow. After leaving the court, the former Atlanta Hawks star moved on to TV, where he seems to enjoy every moment analyzing players and games while being close to his family.
Please fill in your e-mail so we can share with you our top stories!