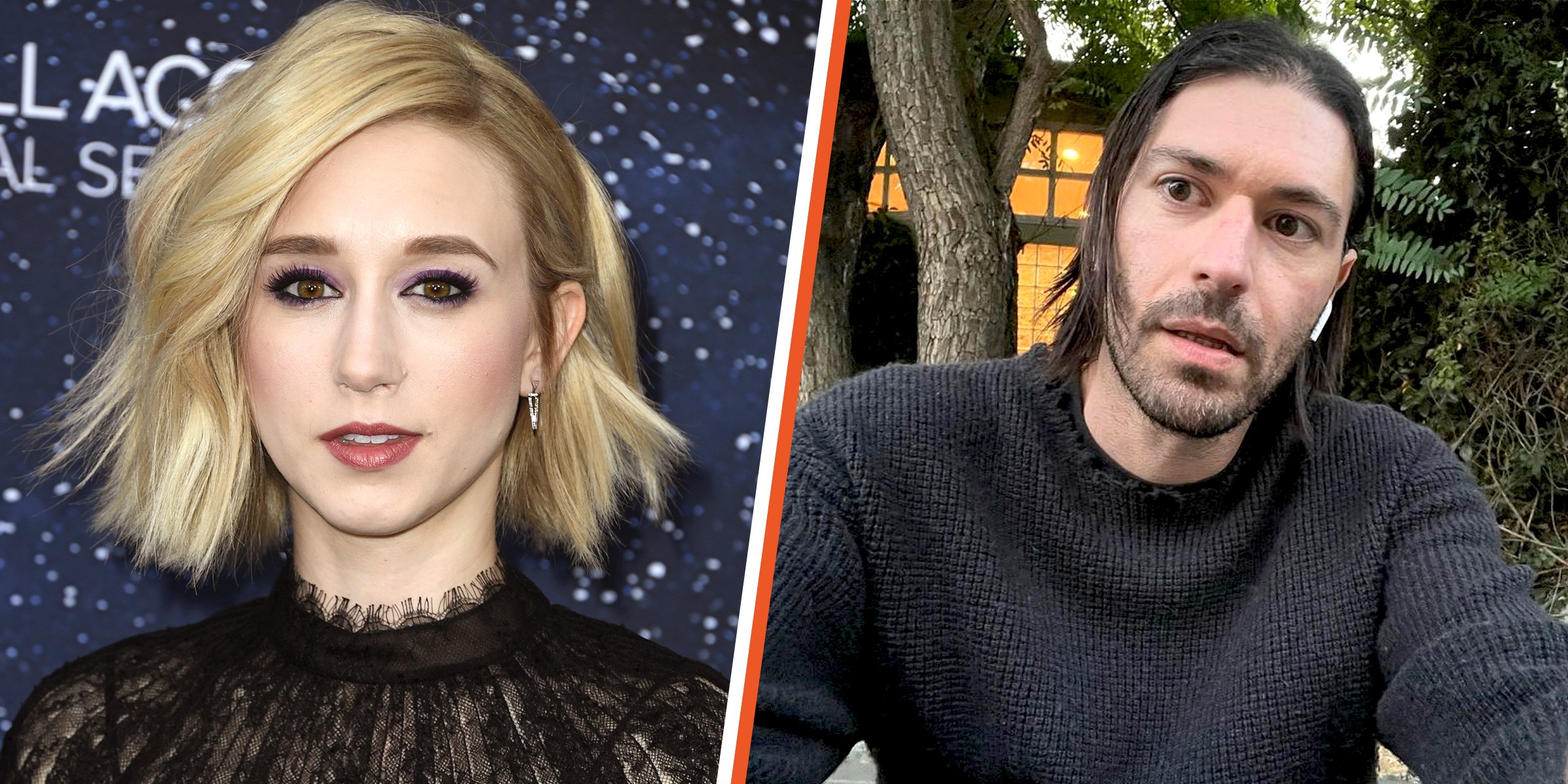 Taissa Farmiga | Hadley Klein | Source: Getty Images | https://www.instagram.com/hadleyk/
Who Is Hadley Klein, the Man Taissa Farmiga Married Secretly?
Producer Hadley Klein first posted about Taissa Farmiga on social media in August 2014, and she has been a fixture in his life and grid ever since. The couple casually revealed that they got married months after the event.
Hadley Klein is a prolific tweeter, updating his 2,700 followers daily on his life and international travels with his wife, Taissa Farmiga, and commenting on social injustices. The Hollywood couple got engaged in 2019.
While he doesn't spend much time with his partner in front of the camera flashes on the red carpet, their life is beautifully chronicled on his Instagram, with a following of 19.4K at the time of writing.
Like His Wife, Taissa Farmiga, Hadley Klein Is Also in the Movie Industry
Hadley Ethan Klein was born on January 25, 1983, in St. Louis, Missouri, to Cindy Klein Lewis. Upon graduating with a degree in film from Emerson College in Boston, Massachusetts, in 2005, he relocated to Los Angeles, California.
While still a student, he got his foot in the film industry as a production intern on the soap opera "As the World Turns" and the first season of "Joey" with Matt LeBlanc. In 2002, he was the production assistant on "Without a Trace."
In the season two finale of "Veronica Mars," starring Kristen Bell, a minor character was named after him. He was the assistant to the executive producers, Danielle Stokdyk and Jennifer Gwartz, for two seasons of the teen drama.
The Emerson alum was the personal assistant of "Terminator: The Sarah Connor Chronicles" creator Josh Friedman on the TV series from 2008 to 2009, on which he is also credited as a consulting producer on its second season.
He served as the casting assistant on "Party Down," the short-lived cult comedy that launched the comedic talents of Jane Lynch and Adam Scott.
Klein is the executive producer of the short "Baby's Breath" and the 2015 TV movie "Any Tom, Dick, or Harry," which he co-wrote.
The writer contributed to "Fresh Beat Band of Spies," an animation adventure show in 2016, and penned an episode for "Good Morning Rabbit" in 2010.
The groom wore a black T-shirt and trousers and a blissful smile smudged with white cake frosting.
Klein is executive producing "She Taught Love," a romantic comedy starring Farmiga as Samantha opposite Darrell Britt-Gibson and Kirby Howell-Baptiste.
Hadley Klein Secretly Married Taissa Farmiga
"American Horror Story" starlet Farmiga married "her best friend," Klein, on August 8, 2020, in a private ceremony during the Covid-19 pandemic. The actress and her producer husband confirmed the news with coordinated Instagram posts on November 27, 2020.
In one of the few publicly available photos of their big day, the pair are standing behind a tiered wedding cake by LA pastry chef Nicole Redd-McIntosh. Gina Clyne took the casual wedding snap on what looks like an outdoor deck.
The groom wore a black T-shirt and trousers and a blissful smile smudged with white cake frosting. The actress donned a loose-fitting lace maxi dress and accessorized with a face mask embossed with "bride." They have known each other since at least 2014.
Who Is Taissa Farmiga, Hadley Klein's Wife?
Born August 17, 1994, in Readington, New Jersey, to Ukrainian immigrants, Taissa was coaxed into acting by her sister Vera Farmiga. Twenty-one years her senior, Vera cast the 15-year-old as the teenage version of her character in "Higher Ground."
Months after her debut, she landed a starring role in "American Horror Story" in 2011. She has appeared on 32 episodes of Brad Falchuk and Ryan Murphy's anthology horror in three different parts. She starred opposite Emma Watson in 2013's "The Bling Ring."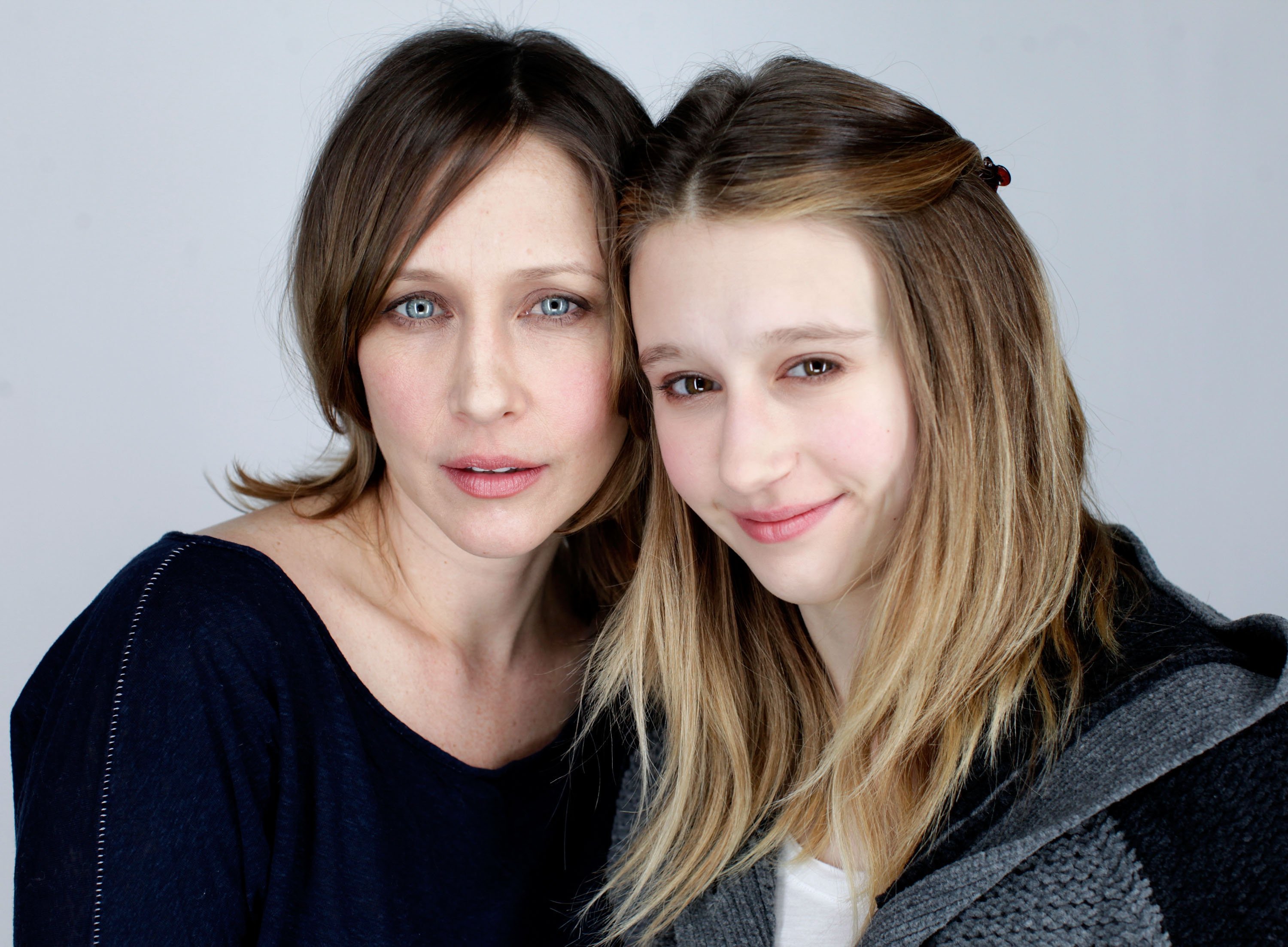 Director/actress Vera Farmiga (L) and actress Taissa Farmiga pose for a portrait during the 2011 Sundance Film Festival on January 24, 2011, in Park City, Utah. | Source: Getty Images
Taissa portrayed a central role in "The Gilded Age" in 2022 as Gladys Russell, whose social-climbing mother, played by Bertha Russell, tries to elevate the family's social standing by marrying her off.
She excels in the horror genre, starring as Sister Irene in "The Nun," its planned sequel, and the award-winning "The Final Girls" in 2015.
Please fill in your e-mail so we can share with you our top stories!