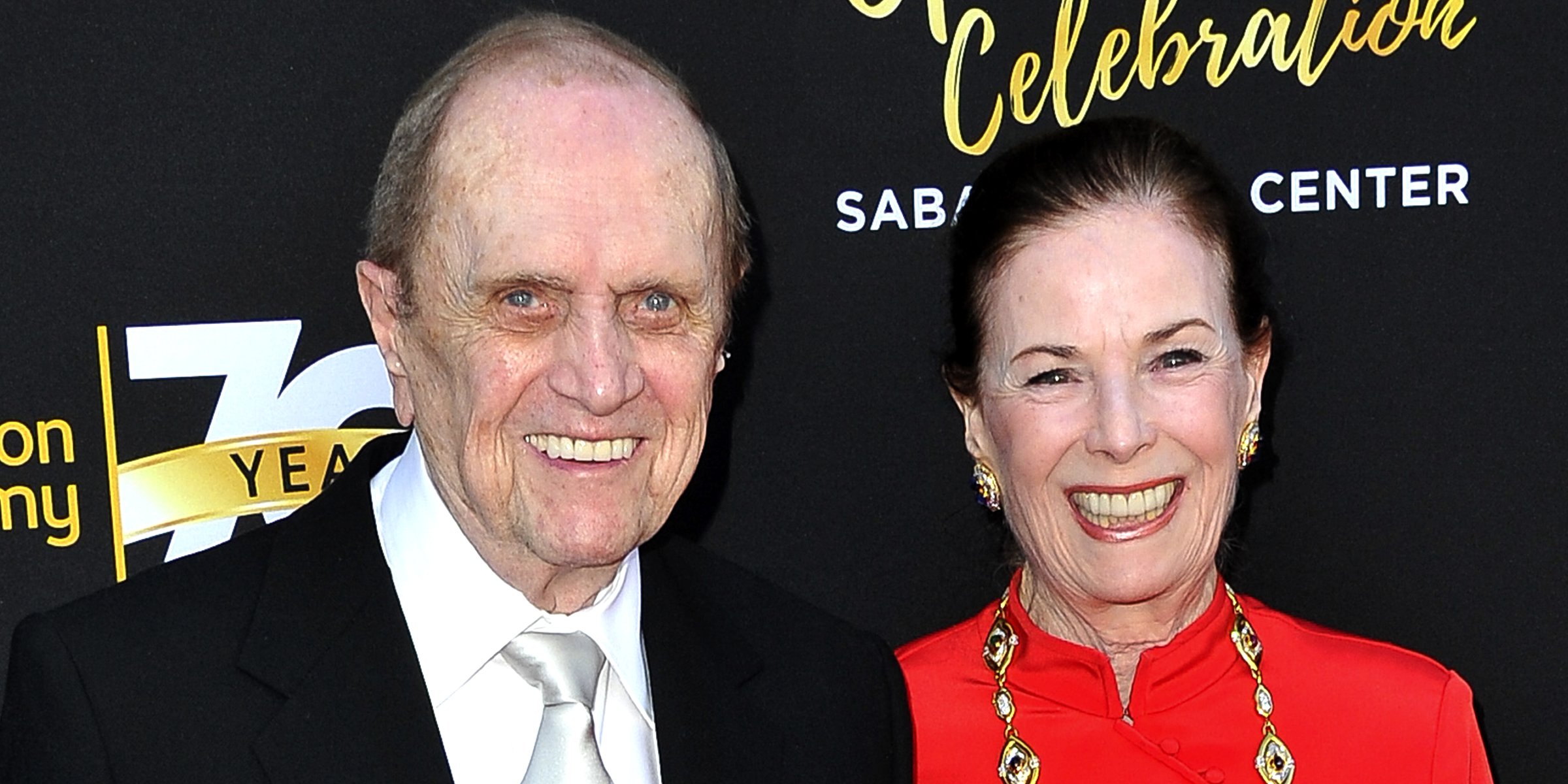 Bob Newhart and Ginny Newhart, 2016 | Source: Getty Images
Bob Newhart Celebrates 60 Years of Marriage: He Enjoys 'Good Family Life' after Wife's Cancer
Bob Newhart celebrates his 60th wedding anniversary by showing photos from his 1963 wedding.

Bob advised on what made a happy marriage.

"We both appreciate what we have so much more," said the grandfather of ten.
On January 13, 2023, Bob Newhart took to his Twitter account to share several black and white photos from his 1963 wedding to Virginia "Ginny" Quinn. The star explained that sixty years before, Buddy Hackett set him up on a blind date with Quinn.
They finally married after falling in love on January 12, 1963. Bob shared the four images, which showed him and his wife cutting their wedding cake on their special day and posing with other people.
The star revealed that some of their "favorite photos" were shared in honor of the "amazing milestone." Fans rushed to show their love in the comment section, with one person noting:
"You and she are national treasures."
A second fan thought the milestone was "beautiful," congratulated the couple, and wished them a happy anniversary. Another follower shared how they loved Bob, were addicted to his shows and watched him daily as the shows were still "some of the best" ones on television.
The television personality met his future wife in 1962 after the comedian set them up on a blind date. When they were introduced, Bob was still a rising star in Hollywood, and the pair had an "instant connection" from their initial meeting.
The duo only dated for a year before getting married the following year. Quinn and her husband expanded their family with four children over the next few years: Robert, Jennifer, Courtney, and Timothy Newhart.
In 2020, "The Big Bang Theory" actor and his wife had been together for 57 years when he shared the secret to their long-lasting marriage. While being interviewed on CBS Sunday Morning, the then 91-year-old star said:
"There's something about laughter and the longevity of a marriage."
Another not-so-secret to their lasting marriage probably had something to do with how they had each other's backs. Bob didn't abandon his wife when she wasn't well.
Bob Enjoys Life with Wife after She Had Cancer
In a past interview, Bob also revealed that being Catholic also had a lot to do with his marriage enduring. The star also explained how one had to work "a little harder" and couldn't leave the relationship after the first fight.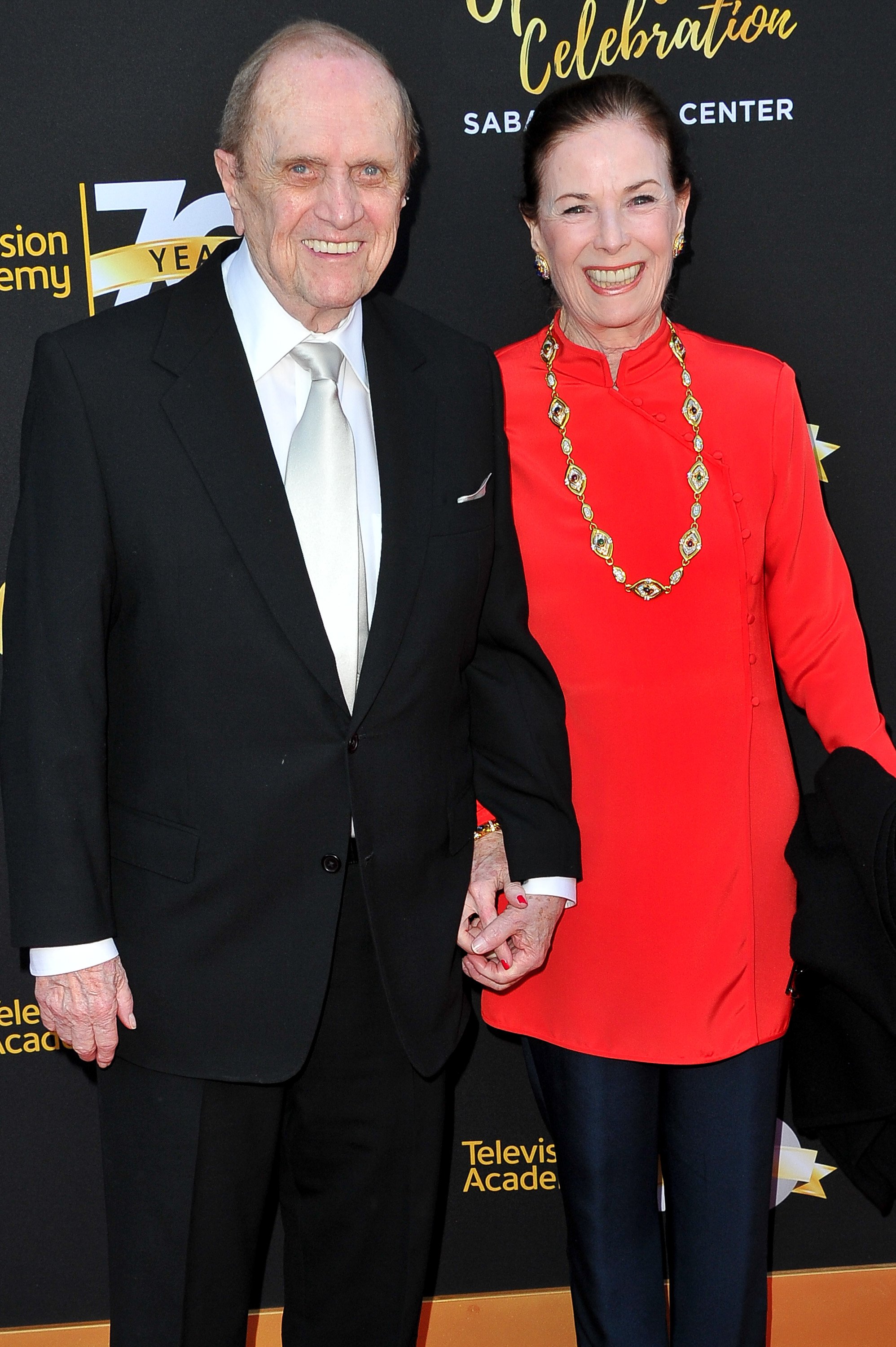 Bob and Ginny Newhart at the Television Academy's 70th Anniversary Gala on June 2, 2016, in Los Angeles, California | Source: Getty Images
The actor turned to his religion when his wife was diagnosed with liver cancer. Bob shared how he went to church twice weekly during the week, and Quinn eventually had a liver transplant in 2008.
The star's partner was now in excellent health, and the comedian would go and thank God for that. He also confessed that the time she was ill was an "emotional" one, but in 2022, he was more of a homebody.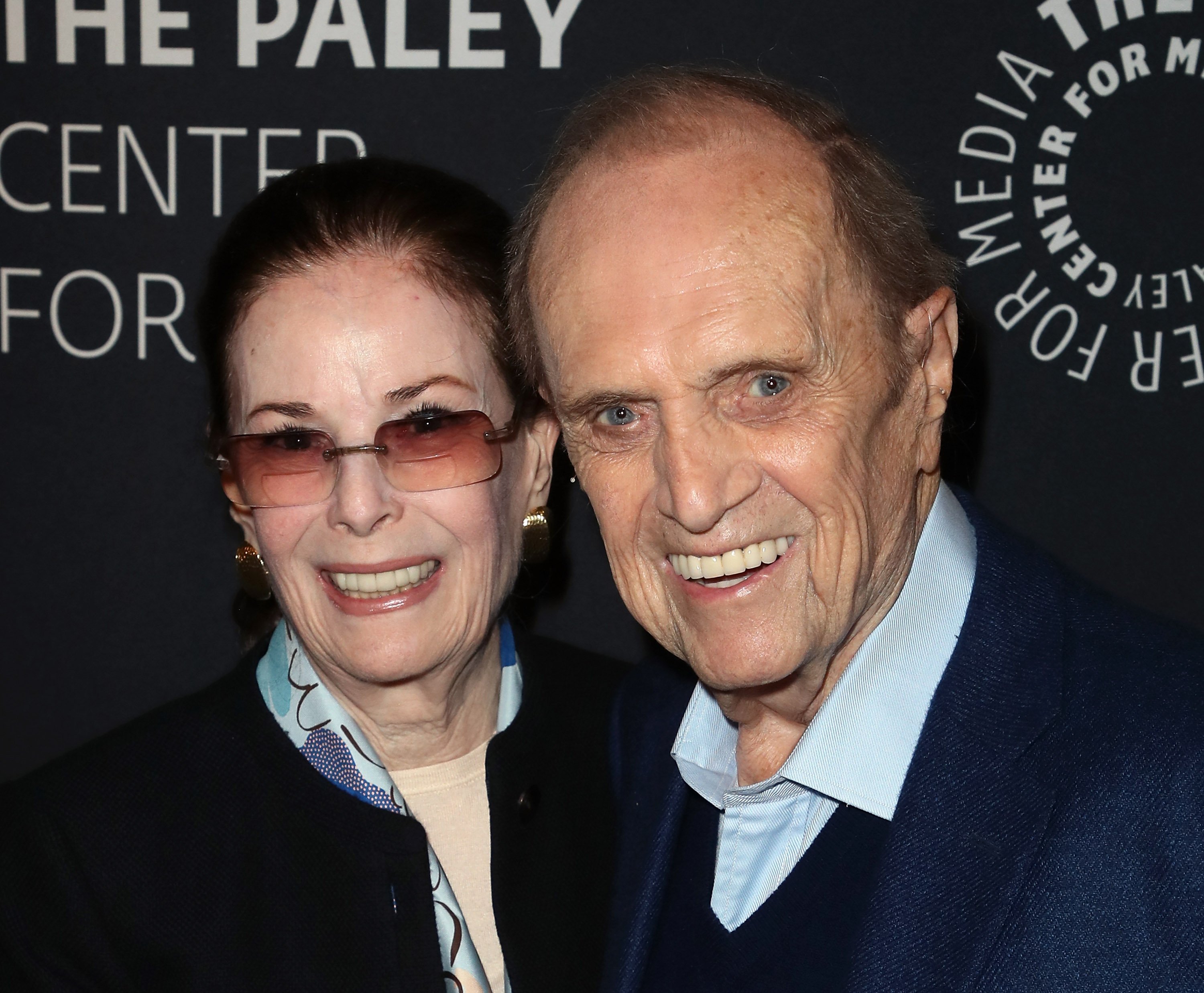 Ginny and Bob Newhart at An Evening with Bob Newhart: A "Newhart" Celebration on April 26, 2018, in Beverly Hills, California | Source: Getty Images
Bob spent time doing little and described himself as a "great waster of time." He joked that he could appear busy but had accomplished nothing at the end of the day!
In the past, he could fill up sheets of legal pads with writing, but now he waited for inspiration. When he couldn't find inspiration, he kept in line with his business work or watched television with his wife.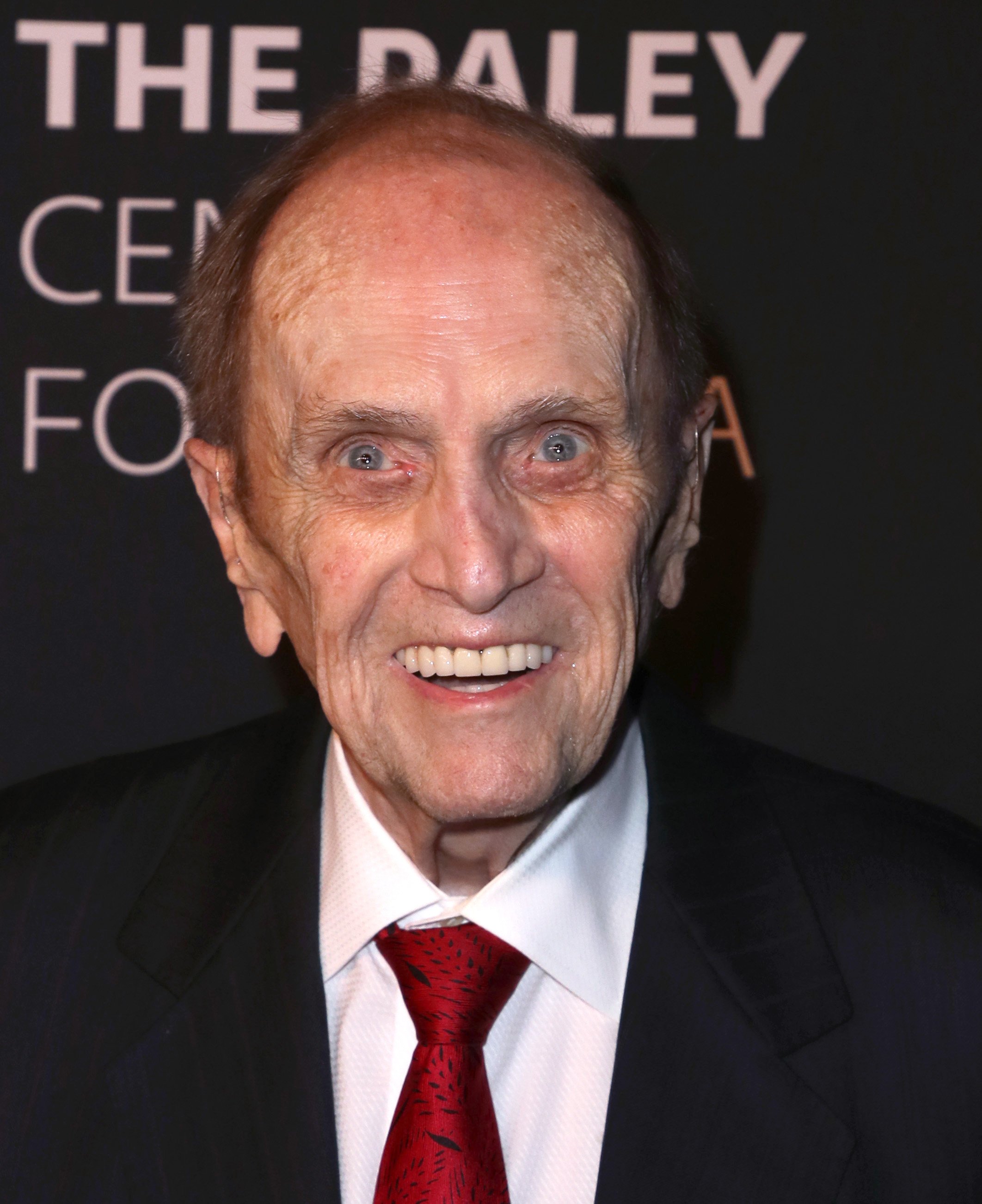 Bob Newhart at The Paley Honors: A Special Tribute To Television's Comedy Legends on November 21, 2019, in Beverly Hills, California | Source: Getty Images
Quinn's husband kept his mind and body healthy by eating right - thanks to his wife - and once a week, he saw his trainer. However, he did workout reps every day, but he confessed that if he'd been left to do what he wanted, he wouldn't be alive in 2023.
The actor joked that, for some unknown reason, his wife wanted him around! When he was set to turn 93 in September 2022, he said he didn't plan to tour anymore as he'd spent sixty years traveling.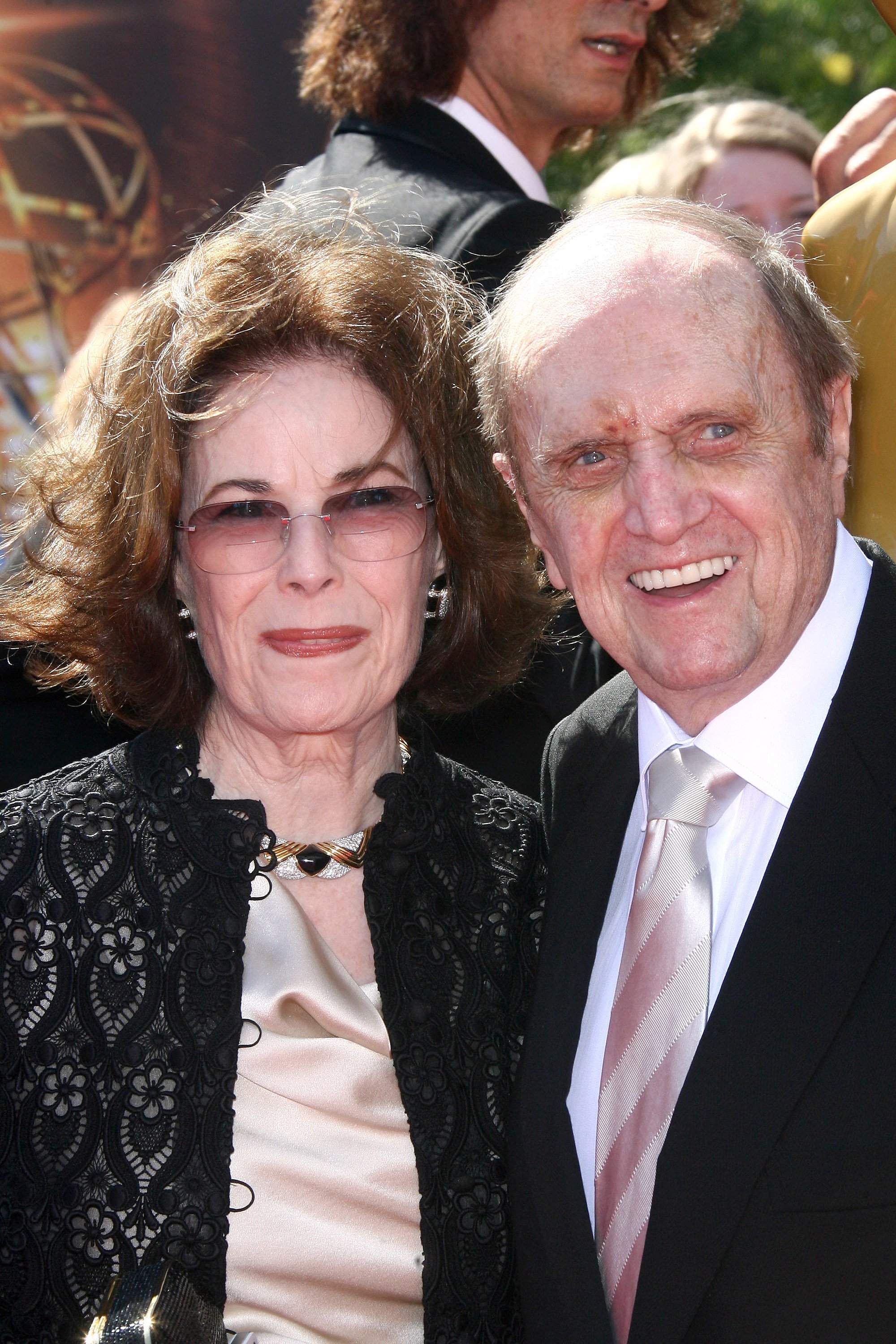 Ginny and Bob Newhart at the Creative Arts Emmy Awards Ceremony on September 15, 2013, in Los Angeles, California | Source: Getty Images
Bob shared that he'd never have to spend time in a hotel room again. His bucket list was complete, and the only place he wanted to be was with the people he loved because it was all about friends and family.
The comedian once said Quinn "was everything," and they shared the same values and enjoyed each other's company. He revealed that she also had a great sense of humor and had all that he was looking for.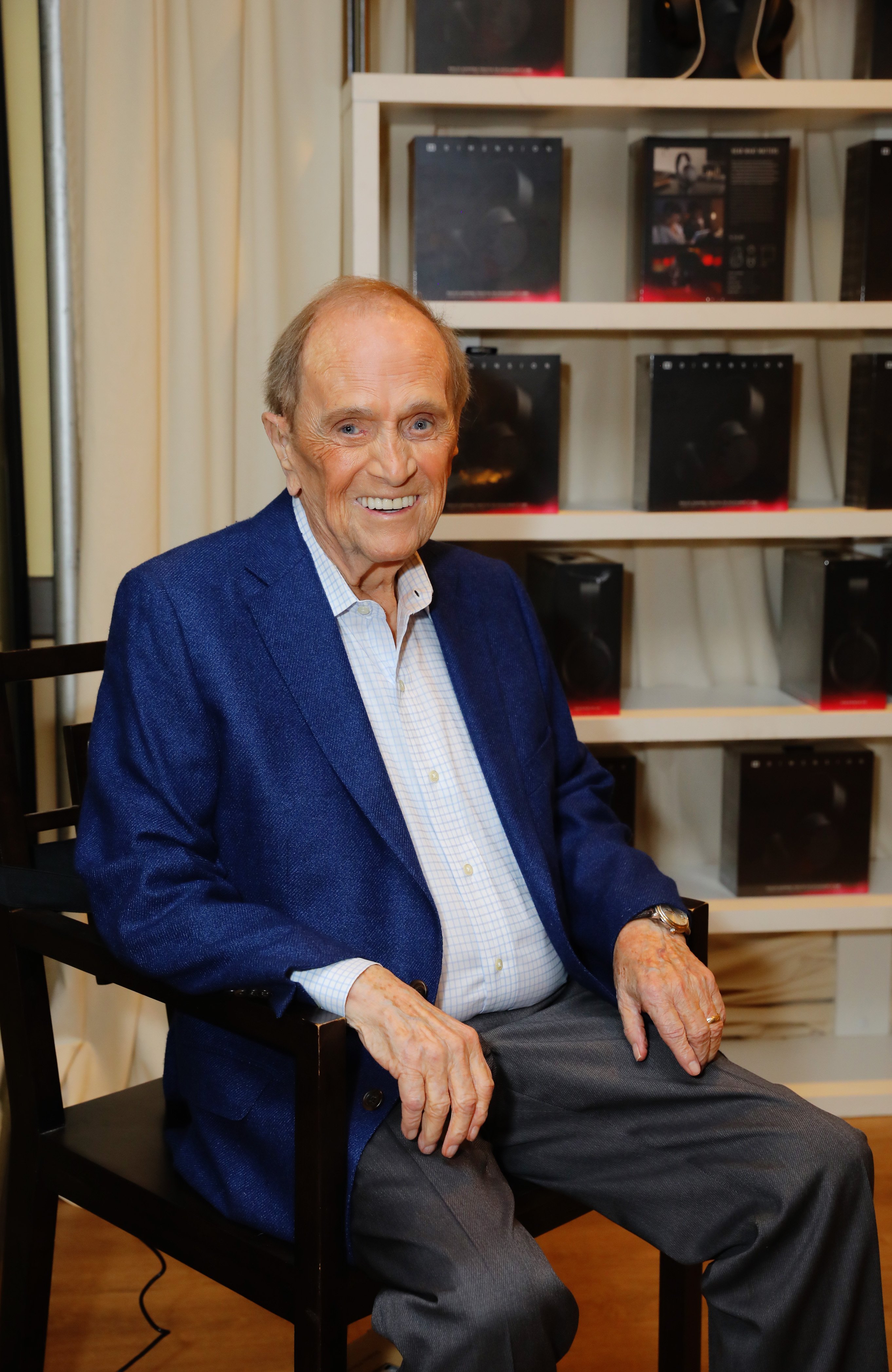 Bob Newhart at Backstage Creations Giving Suite At The Emmy Awards on September 22, 2019, in Los Angeles, California | Source: Getty Images
The star's wife also could keep him levelheaded and bring him down to Earth when he got too arrogant. He recalled an incident where she asked him to take out the recyclables, and he felt full of himself.
Bob asked Quinn if she thought Angelina Jolie made Brad Pitt take out the recyclables. Quinn replied that she wouldn't have asked him to take out the trash if he was Pitt!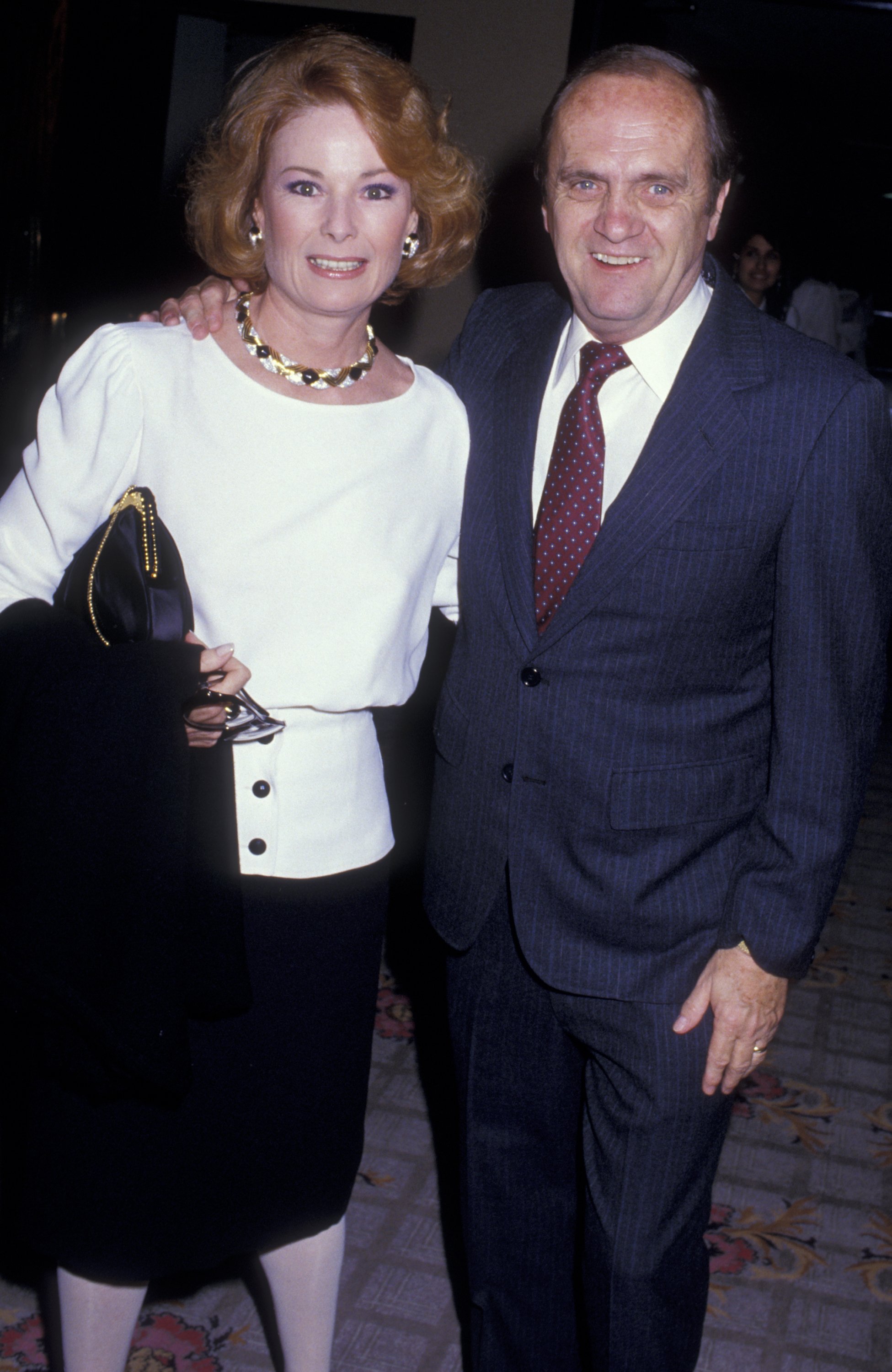 Ginny and Bob Newhart at the CBS TV Affiliates Party on May 20, 1987, in Century City, California | Source: Getty Images
The other people the couple loved were their grandchildren, but once in a while, they spent some time alone, which they cherished. The actor's wife said they had fun together now more than before and even doing a simple thing as going to the deli was enjoyable.
He [Bob Newhart] revealed that he didn't have a flag; so some of his grandchildren made him one...
Until 2016, Bob and his family lived at their 9,169-square-foot Bel Air estate, which sold for $14.5 million. The couple was still living in Los Angeles and sometimes went out with their friends or enjoyed some quality time with their children.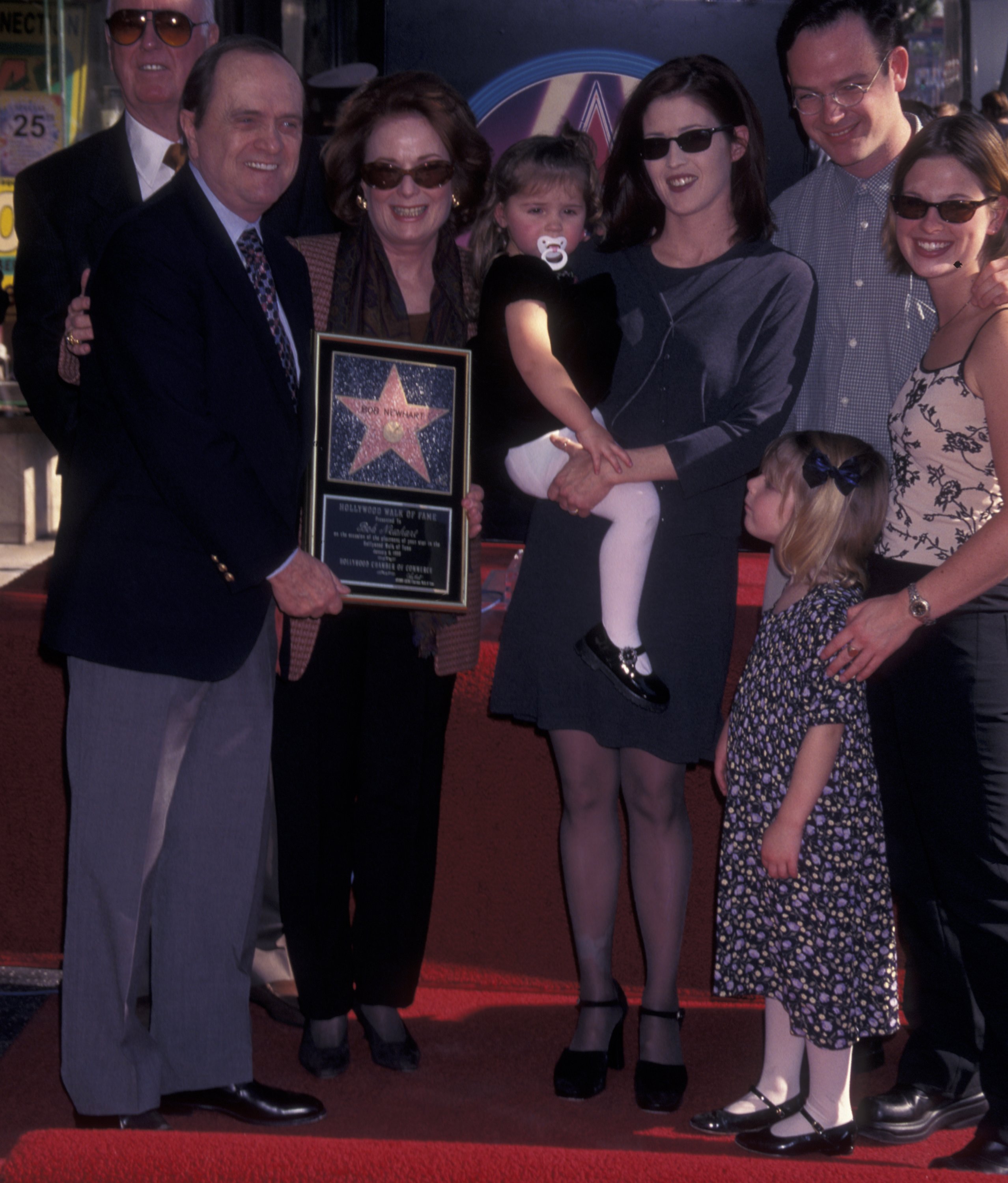 Bob Newhart, his wife Ginny Newhart, and their family together as he receives the Walk of Fame Star on January 6, 1999, in Hollywood, California | Source: Getty Images
Quinn explained how they'd traveled so much when they were younger that they liked being home. Now that Bob had more time on his hands, he could enjoy his role as a grandfather.
Bob Prioritized His Family: Now He Is a Lovely Grandfather of 10
Bob might be living in Los Angeles, but he was never into the Hollywood scene. The actor explained that he had ten grandchildren and always said he didn't care how successful a person has been in the business if they didn't have "a good family life," because then what had they achieved?
He believed that when the wealthiest man in the world would look back at their disastrous marriages, what had they accomplished? Bob regularly shared social media posts about his grandchildren's adventures, like basketball games.
In 2016, the star shared a Facebook image of him posing with three of his grandchildren holding a "W" flag while in Seattle. He revealed that he didn't have a flag; so some of his grandchildren made him one, which he thought was beautiful.
Bob once said he was proud of his family and considered them his most significant life achievement. Quinn shared in the past, "We both appreciate what we have so much more."
Subscribe to AmoMama on Google News!
Please fill in your e-mail so we can share with you our top stories!