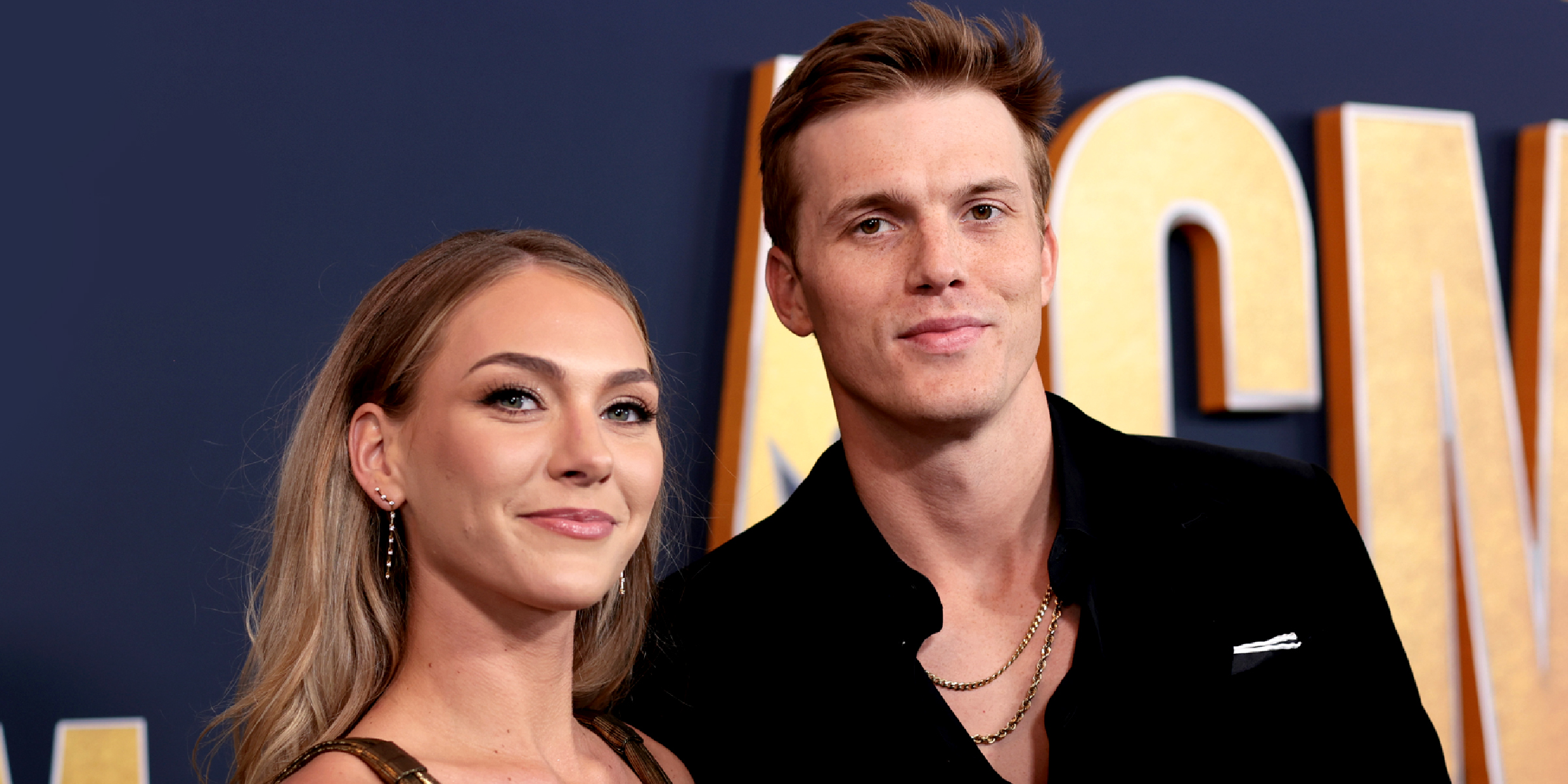 Hallie Ray Light and Parker McCollum | Source: Getty Images
Hallie Ray Light Is Parker McCollum's Beloved Wife Who 'Saved' His Life
Country music star Parker McCollum has credited his wife, Hallie Ray Light, with saving his life. The couple's love story is as sweet as it is inspiring, with Hallie Ray Light standing by her husband through thick and thin.
Parker McCollum is a famous country singer-songwriter who first gained attention with the release of his debut album, "The Limestone Kid," in 2015. Since then, he has become a rising star in the country music scene, known for his heartfelt lyrics and soulful voice.
While his music has captured the hearts of fans worldwide, his personal life has also become a topic of interest. In particular, his relationship with his wife, Hallie Ray Light, has inspired many fans. The singer has spoken openly about her impact on his life, crediting her with helping him overcome personal struggles and become the successful artist he is today.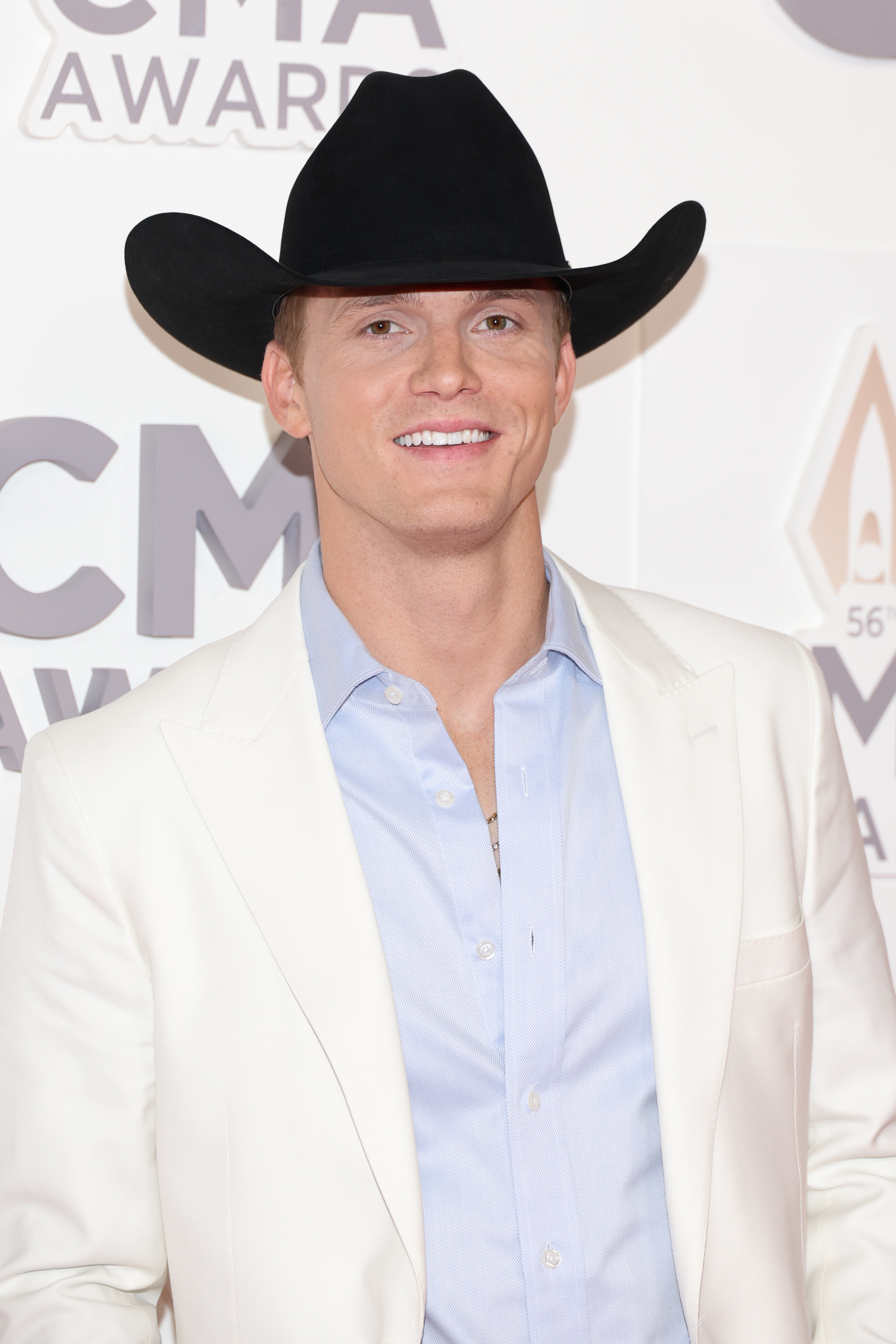 Parker McCollum at the 56th Annual CMA Awards on November 9, 2022, in Nashville | Source: Getty Images
Parker McCollum Fell in Love with His Wife Hallie Ray Light's Name before Even Meeting Her
Before becoming known as McCollum's wife, Light made a name for herself as a student at Oklahoma State University. She was a member of the university's pom squad and even served as team captain during her time there.
She brought that same passion to her work as a social media influencer. Today, she is a famous influencer known for her fashion sense and lifestyle content and has over 167,000 followers on Instagram.
She is also a co-founder of the fashion brand KiHK. The brand, which she co-founded with two of her sisters, offers a range of stylish clothing and accessories and has gained a following for its trendy designs and affordable prices.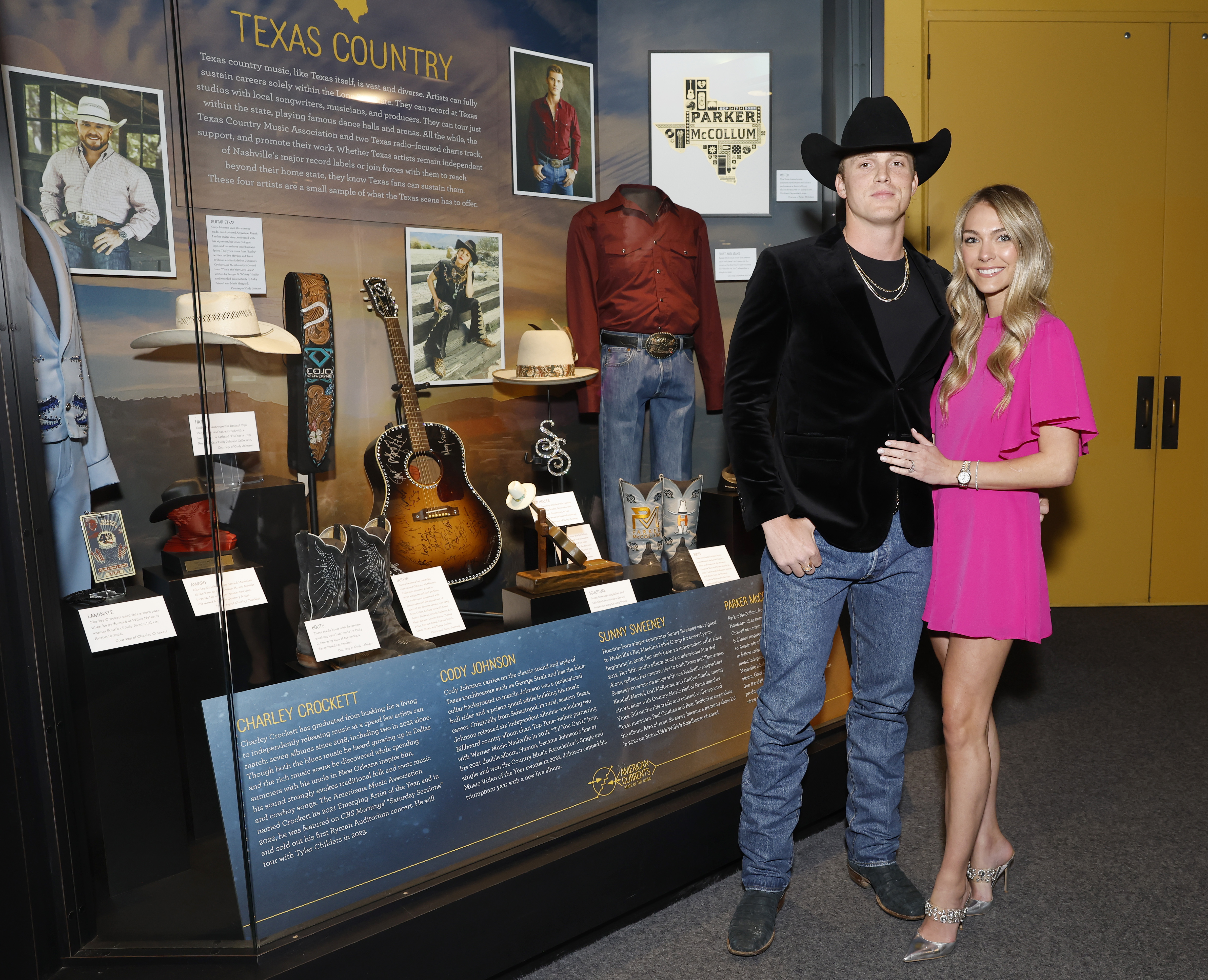 Parker McCollum and Hallie Ray Light at the Country Music Hall of Fame and Museum's opening on March 7, 2023, in Nashville | Source: Getty Images
Light's first meeting with McCollum was a fateful one, setting in motion a love story that would capture the hearts of fans worldwide. The singer first heard about her through a mutual friend, and he fell in love with her name before he met her.
He tried using her name to create new music and noted that when she came to watch one of his shows, she did not stay for long, and he felt she did not like him. As time passed, he tried to get her attention, and during their conversations, he was getting material for his song.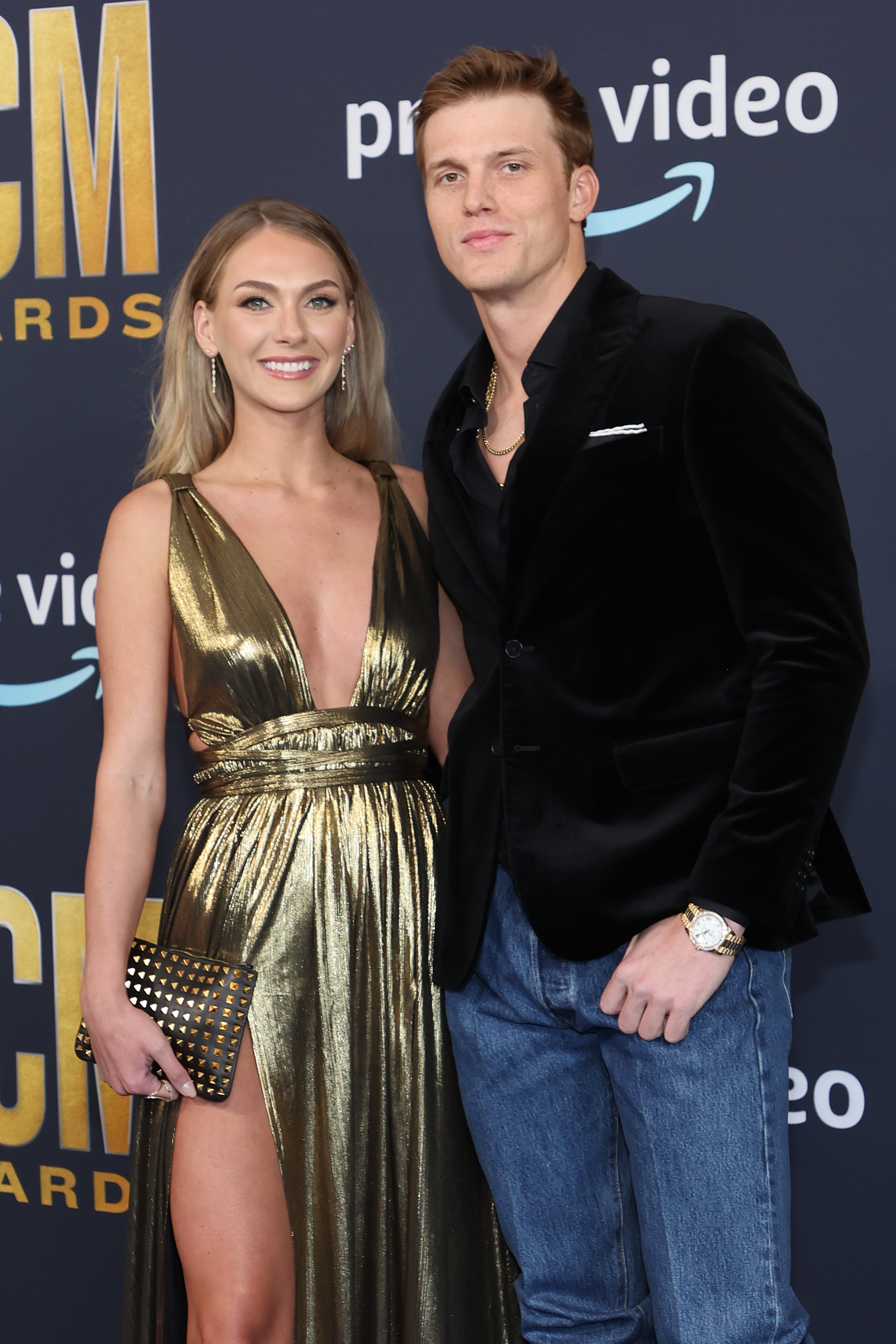 Hallie Ray Light and Parker McCollum at the 57th Academy of Country Music Awards on March 7, 2022, in Las Vegas | Source: Getty Images
However, when she heard his song about her, she decided to give the relationship a chance. The song was a heartfelt tribute to her, with lyrics that spoke of their connection and his love for her.
After they started dating, they faced the challenge of a long-distance relationship. McCollum was living in Austin, Texas, pursuing his music career, while Light was pursuing her career in nursing. Despite the distance, the couple remained committed to making their relationship work.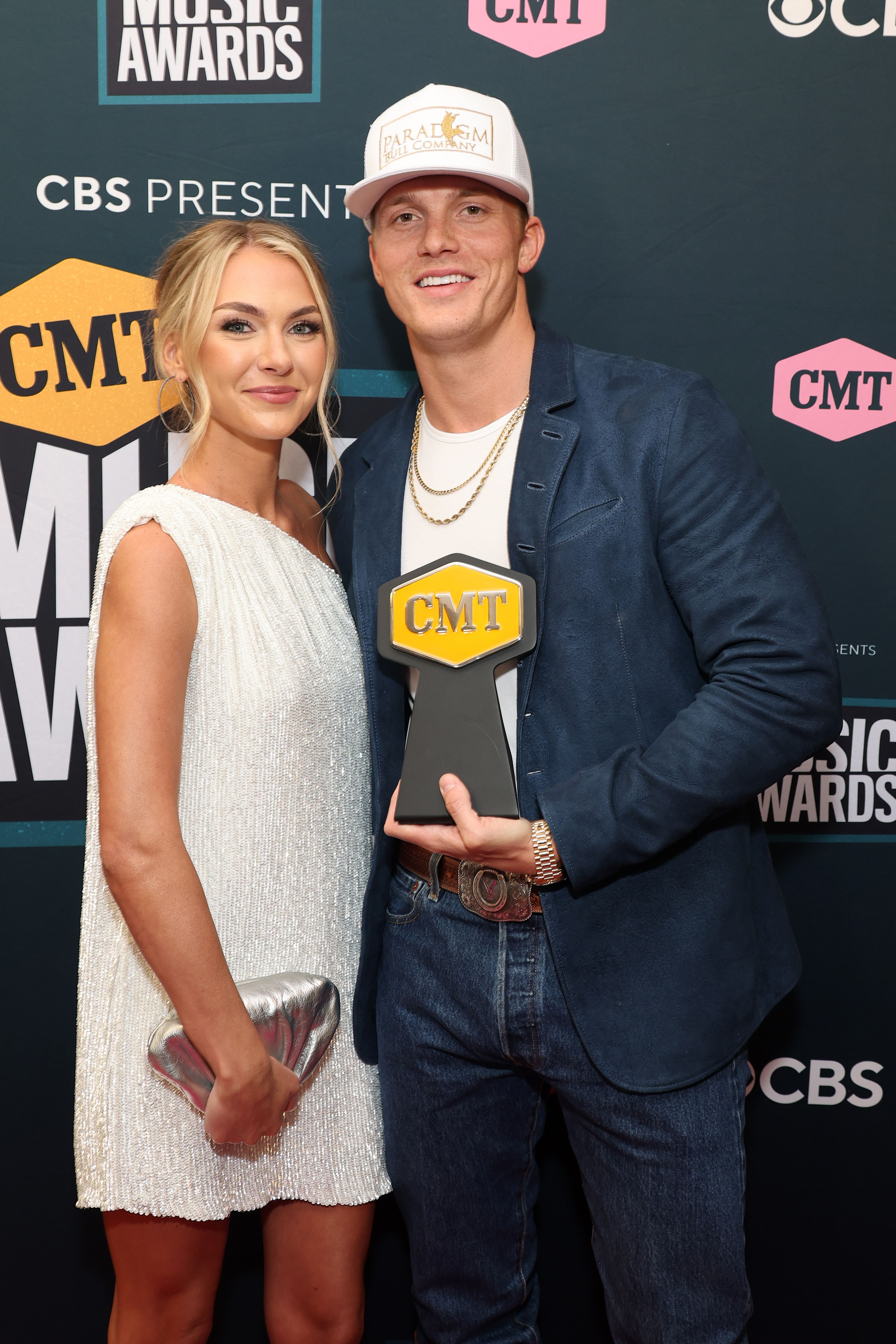 Hallie Ray Light and Parker McCollum at the 2022 CMT Music Awards on April 11, 2022, in Nashville | Source: Getty Images
Parker McCollum's Brief Breakup with Hallie Ray Light Inspired His Song 'Handle on You'
At the end of 2020, Light and McCollum faced challenges in their relationship that caused them to break up. By February 2021, when he debuted on the Grand Ole Opry stage, they were still broken up and were trying to work things out.
He noted that his performance on the stage, which had seen the likes of Dolly Parton, Loretta Lynn, Dustin Lynch, and more, was not at its peak because he did not have his woman by his side.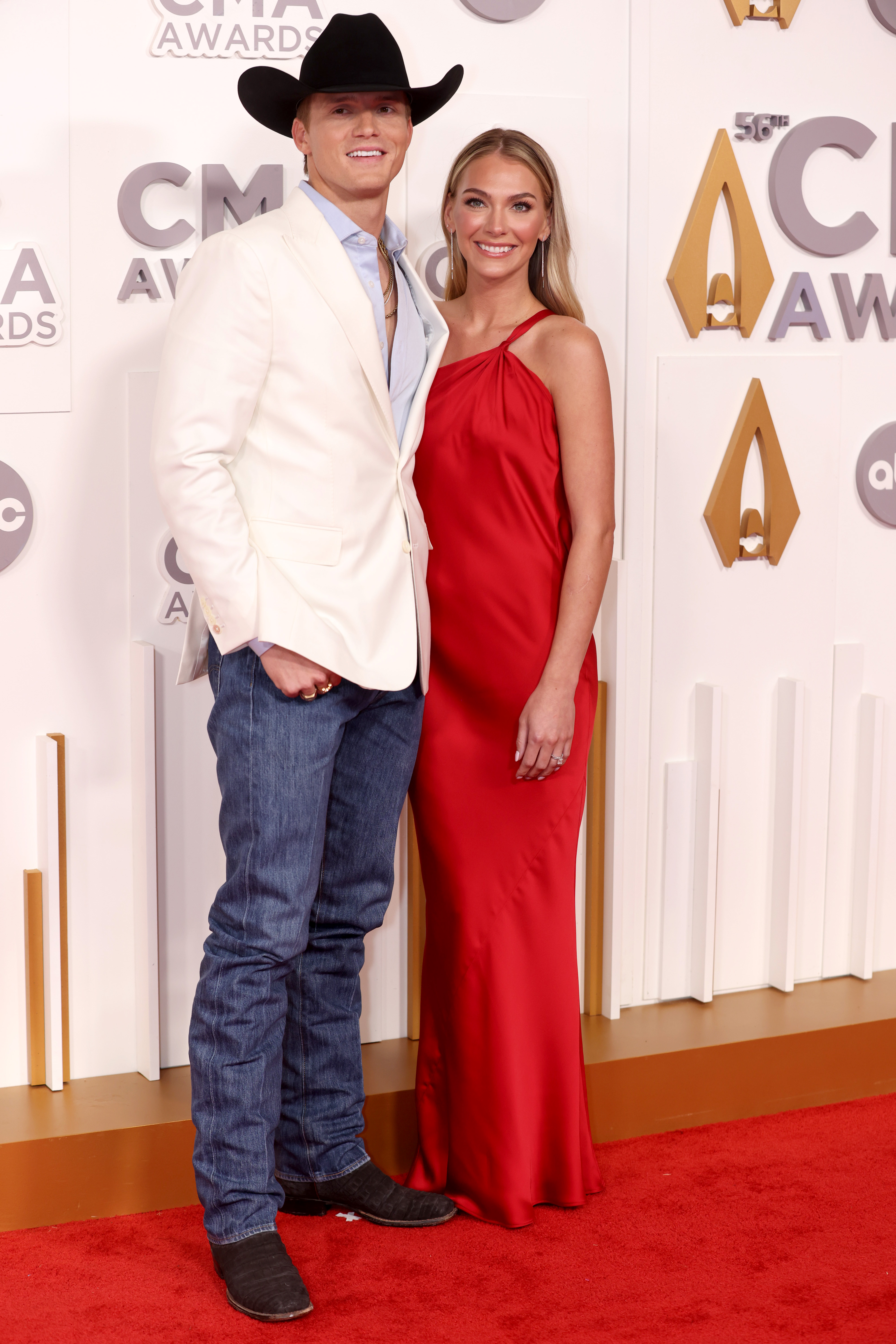 Parker McCollum and Hallie Ray Light at the 56th Annual CMA Awards on November 9, 2022, in Nashville | Source: Getty Images
During their break up, McCollum realized how much Light meant to him and remarked that he didn't want to live important moments without her by his side. He stated:
"I just didn't wanna do anything that important and that big of a milestone and not have her there to share it. I was in the studio cutting at the time, and I just remember sitting there not able to focus. I was like, man, I gotta make that right before I do anything else."
McCollum turned to his music as a way of expressing his feelings and processing his emotions. He co-wrote a song called "Handle On You," with Monty Criswell, inspired by their breakup and his deep desire to get back together with Light.
Within two months of releasing the song, the singer, who has co-written songs with other great musicians like Miranda Lambert, Randy Rogers, Brian Kelley, and more, was back with the woman of his dreams.
Parker McCollum Says Marriage to Hallie 'Saved His Life'
As soon as their relationship was back on track, McCollum could not wait to ask Light to be his wife. On July 2, 2021, he posted a picture of them on Instagram with the caption that she had said yes to his proposal. About his proposal, he revealed:
"There was no backup plan and no hesitation. I didn't overthink one thing. I was like, 'It can't get any better than her.' There was no doubt in my mind that I was making the right decision. She saved my life in a way. I don't think I was headed down the right road."
After being together for three years, McCollum and Light married at Boxwood Manor on March 28, 2022. Almost two months later, she took to Instagram to share that he was her dream husband and she loved being his wife.
McCollum and Light are happily married and continue to grow stronger in their love for each other. They have been open about their love and admiration for one another, and he once said, "she's that constant high."
They also share pictures of themselves on Instagram, and for 2022 Christmas, they wore matching bottoms as they wished their fans a Happy Christmas celebration. For Valentine's Day in 2023, Light shared a picture from their wedding day to celebrate their love.
On his wife's birthday, the singer shared a picture of them on Instagram and in the caption, wished her a happy birthday while calling her the most wonderful human he had ever met! He further wrote that he was thankful to God every day for having his wife.
Please fill in your e-mail so we can share with you our top stories!