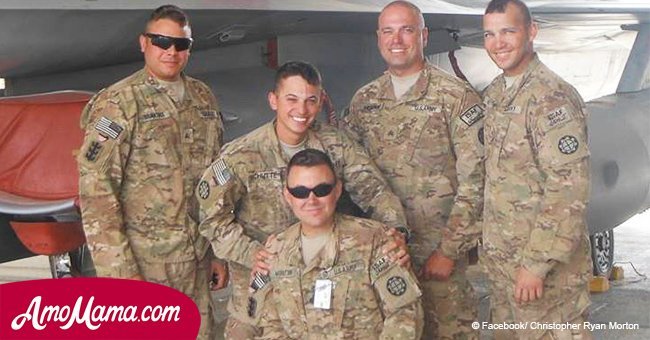 One officer is dead and two more are shot in Clinton, Missouri

One officer lost his life, and two others sustained injuries when a shooter who barricaded himself in a residential home, opened fire on the officers.
The officers responded to a 911 emergency call to a home in Clinton, Missouri, on March 6, 2018. It was reported that two women were screaming and in need of assistance.
According to Inspiring Day, the suspect opened fire on Officers Christopher Ryan Morton, Nathan Bettencourt, and Nicholas Kasper from inside the house.
They took cover and returned fire, but Officer Morton, 30, was fatally wounded and succumbed to his injuries. The two officers were treated for gunshot wounds.
Back-up was called, and a SWAT team surrounded the house. When they entered the house at approximately 12:10 am, the suspect was found dead.
The details surrounding his death have not been disclosed, and it is uncertain whether an officer shot him, or if he killed himself.
On March 7, 2018, it was revealed that the officers 'were sent to an address that was unrelated to the 911 call they thought they were responding to.'
As reported by KSHB, the call originated from a house approximately 20 miles away, in Windsor, Missouri. The officers were sent to a home in Clinton.
A woman by the name of Tammy Widger opened the door but assured that officers that everything was in order, and no distress call was made.
The officers insisted on entering the house because protocol dictates that all disturbance calls be thoroughly investigated.
When the officers entered the home, they were shot at by James Waters. Highway Patrol Sgt. Bill Lowe said the incident is still being investigated.
It was later revealed that James Waters was being investigated for a case of rape. Widger has since been charged with 'intent to distribute methamphetamine.'
Please fill in your e-mail so we can share with you our top stories!