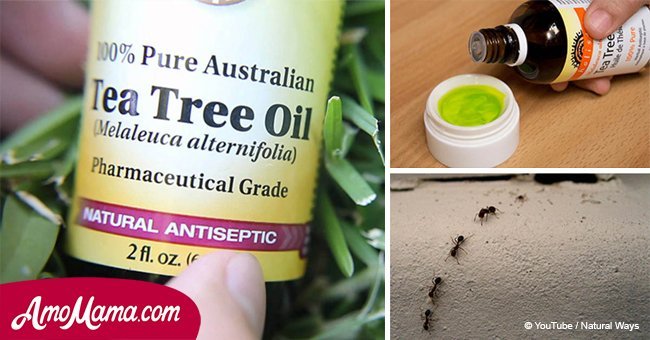 Here are seven unexpected ways to use tea tree oil
Considered to be of high medicinal value, it was used extensively by the Aboriginals.
According to Shared, the tea tree oil is a versatile product and is derived from the Australian Melaleuca alternifolia tree.
The tea tree oil has been used as a natural muscle pain remedy by the natives in Australia. It is known for its strong antibacterial properties and as a cure for various health issues.
The oil is a powerful antibacterial, antiviral, antifungal, and antiseptic agent and is being used extensively in numerous cosmetic and household products these days.
It is used in skin creams, nail creams, massage oils, face wash, laundry detergents, and shampoos. Here are at least seven ways to use tea tree oil.
It disinfects the dishes
Add a few drops of tea tree oil to the soap dispenser in the dishwasher, before adding the soap. It will clean and disinfect the dishes.
It destroys germs on clothes
It can also be used to disinfect the clothes. Add six to eight drops to the laundry to get a fresh and pleasant scent.
Deals with mold
Mold infection can be a serious issue. It can increase the risk of various health issues.
Spray the bathroom curtains, the dishwasher and laundry machine, and all the affected areas with tea tree oil to destroy bacteria and mold.
All-purpose cleaner
Mix a tablespoon of borax, a tablespoon of vinegar, and three to four drops of the oil in a 12-ounce spray bottle. It will become an all-purpose cleaner.
Boosts hair health
The oil is known to effectively treat dandruff, hydrate the skin on the scalp, eliminate lice, and make the hair shiny and healthy.
To make a natural, homemade shampoo, mix a few drops of the tea tree oil with some coconut milk, Aloe Vera gel, and lavender oil.
Repels ants
This is a natural alternative to the chemical-based repellents bought from the stores. Mix it with some water and wipe the cupboards to eliminate cockroaches, ants, and other insects.
A disinfectant
Add tea tree oil to a warm mist vaporizer to cleanse the air in the case of an illness.
The oil is safe to use and causes no side-effects. However, it is better to avoid direct contact with sensitive skin areas, the inner part of the nose and the eyes.
It is recommended that a person does a small skin patch test on the arm or leg before using it. Unless it causes any negative reaction, it can be used on a daily basis.
Please fill in your e-mail so we can share with you our top stories!