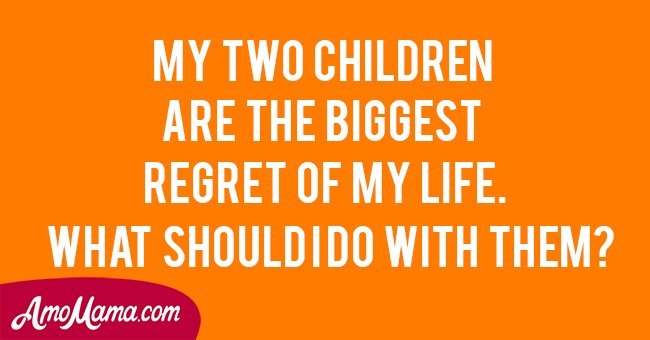 My two children are the biggest regret of my life. What should I do with them?
This woman had children because her husband had wanted her to, despite knowing she had never wanted to be a mother.
57-year-old Isabella Dutton married her childhood sweetheart when she was 19. The couple had always known that they had drastically differing views on parenthood, with her husband wanting four while she knew she hated the idea of motherhood.
As reported by Daily Mail, Dutton decided to give in to her husband's request, knowing that he desperately wanted children, and not wanting to deprive him of the opportunity to be a dad
Even now, 33 years after her son was born, Dutton feels that her life would have been far better had she never had children.
While most women feel instantly protective of their little ones while they are still in the womb, Dutton focused on enjoying her final months of freedom. While other mother were excitedly decorating the nursery, she was filled with ever-growing dread.
Her son, Stuart, was just 5 days old when she had a shocking realization: Having a child had been the biggest mistake of her life.
Feeding her son, she never felt any rush of affection that most other mothers speak of when caring for their little ones
But while she felt no affection toward her son, she had decided to have children, and was going to do the absolute best by him that she possibly could.
Just over two years later, she had a daughter. While many were confused by this given her evident dislike of motherhood, she had always felt that it was utterly selfish to have just one child.
When her daughter Jo was born, she felt the same indifference towards her as she had felt towards Stuart. But again, she set about her motherly duties.
Before she had even had Stuart, she had told him that she would not have children if she could not look after them herself.
Dutton had always failed to understand how women could long for children, but then rush back to work after having them, leaving them to be raised by the hands of nannies or childminders.
After having children, she had decided that she would do her best for them, not take on the job half-heartedly.
And while she grew to love her children in a way over the years, she always resented the time they took away from her, with little or no return. She had always loved time to herself to think, reflect, and read, and this was lost once she had children.
Dutton knew that having children would not affect the strong marriage she had with her husband, Tony. The couple were still intimate, and had a regular Friday date night when her in-laws would babysit the children.
It was her own personal time that was so precious to her that she was unwilling to part with.
The reluctant mother had never wanted to hurt her children, and had only ever wanted them to thrive in their lives. She just always wished that she had never had them.
While Dutton was indifferent towards her children, her husband was the doting father he'd always promised to be. Whenever he was home, it was he who played with the children and cared for them. In those precious moments, Dutton took time to herself.
Now, with her son 33 and her daughter 31, she is still not free of the burden she felt parenthood would be. Stuart is married, with two children of his own, while her daughter is bedridden as a result of multiple sclerosis and relies on her for everything.
While Dutton would give anything to have her daughter be healthy, she feels that this very caring is what makes her regret such a paradox.
"I am a conscientious and caring parent - yet perhaps I would have resented my children less had I not been," she explained.
Please fill in your e-mail so we can share with you our top stories!