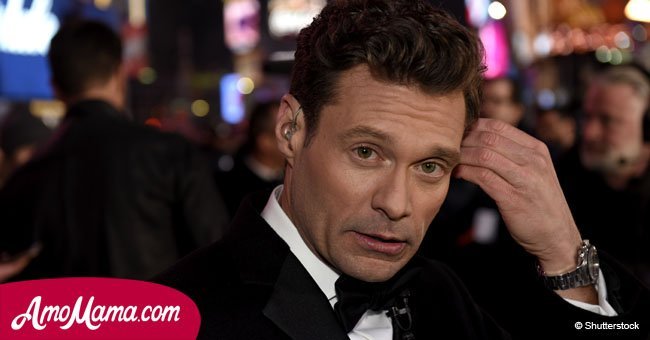 Ryan Seacrest reportedly takes another serious blow following sexual harassment scandal
Things might still go downhill for the Hollywood personality, especially with his businesses.
It hasn't been long since Ryan Seacrest was accused of sexual misconduct by his former stylist, Suzie Hardy. Seacrest has denied all allegations and the E! Network revealed that they stand by him.
Entertainment Daily claimed that while it is not yet clear where the public sides, Seacrest's businesses might be the ones affected by the controversy in the near future.
He has a clothing line, Ryan Seacrest Distinction, and also a men's skincare line with Dr. Lancer.
The Hollywood Reporter revealed that his apparel continues to be in stock at Macy's with the same prices and no changes have been made in terms of how the store markets Seacrest's clothes.
Dr. Lancer, co-owner of Polished by Dr. Lancer and Ryan Seacrest, spoke about his business partner in lieu of the issue.
He said to The Hollywood Reporter, "I have known Ryan for over 15 years and he was absolutely the best partner for Polished. We stand by him and are looking forward to our future brand plans."
As of now, there is still no backlash on Seacrest's businesses and assets but it doesn't ensure that things won't change in the future.
Hollywood Branded's CEO, Stacy Jones expressed that she thinks the host's brands are "absolutely in the crossfire at the current moment due to the sexual allegations against him, and customers are looking at [them] in a different light."
Jones pointed out what happened to Harvey Weinstein and Marchesa, which is the high-fashion brand he co-founded with his estranged wife, Georgia Chapman.
Seacrest's home network, E! was affected by the scandal as they once again picked Seacrest to be their correspondent during the Oscar's red carpet this 2018.
Their ratings noticeably decreased this year and only 21 stars stopped to talk to Seacrest for interviews.
One of those stars was Seacrest's co-host, Kelly Ripa, who previously voiced out her support for her friend and colleague.
Please fill in your e-mail so we can share with you our top stories!