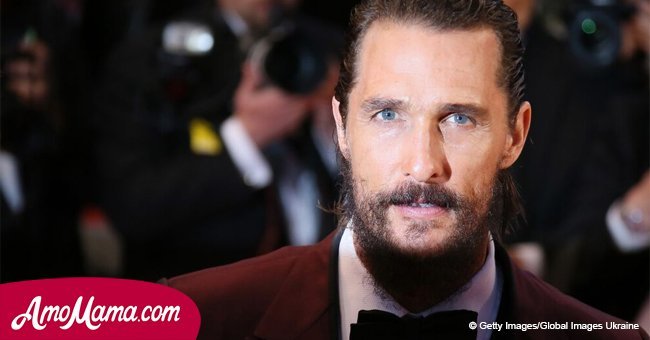 Matthew McConaughey not welcome in Hollywood after his response to Trump's haters

The legendary actor said it's time for Hollywood to embrace President Donald Trump.
As reported by American News, in a 2017 interview with ChannelFi about his then-upcoming movie, Gold, Matthew McConaughey has opened up about the celebrities being overcritical of the current President of the United States.
McConaughey talked about the popular personalities and the people tagged as culturally elite who hit out at the US leader. He also suggested that Trump should be given a chance to prove himself.
He believed that his colleagues and acquaintances from Hollywood industry were being unfair in expressing continuous criticism about Trump.
The actor said that people should acknowledge that he is the Commander-in-Chief of the free world, and do a better job at accepting the reality.
McConaughey also appeared on BBC's The Andrew Marr Show to promote the movie, but the host asked him about Trump, The Guardian reported.
Marr asked him if it was time the cultural elite of America should give the new president a break. McConaughey replied, "They don't have a choice now."
The actor went on to say that Trump has been elected and that it's time to embrace him and be constructive about him over the next four years.
"Even those who most strongly disagree with his principles, or what he's said and done. Which is another thing: we'll see what he does compared to what he had said."
Matthew McConaughey, The Guardian, February 3, 2017.
The Ghosts of Girlfriends Past actor said that no matter how people disagreed with Trump along the way, they must think about how to be constructive because Trump is the president for the next four years "at least."
McConaughey has tried not to involve himself in politics for a long time. He has been busy with the Just Keep Livin Foundation, which aims to empower high-school students "to lead active lives and make healthy choices for a better future."
Please fill in your e-mail so we can share with you our top stories!