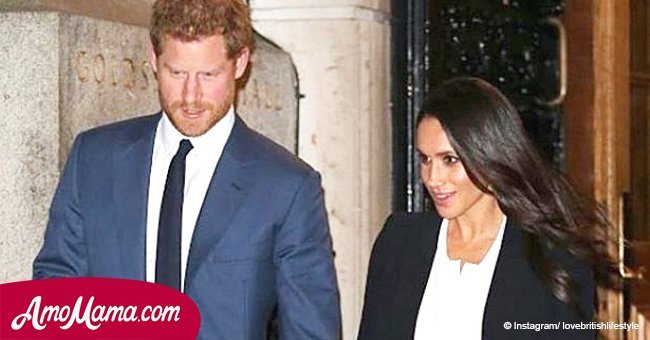 Prince Harry's reported pre-wedding choice about his massive $42 million fortune has divided fans

Prince Harry made a shocking decision. Experts and fans of the British Royal Family are not sure what to make of it.
The 33-year-old Prince will marry former actress, Meghan Markle, in May 2018. He has reportedly refused to sign a prenup before walking down the aisle.
According to Entertainment Daily, Harry is 'confident in his relationship,' and sees no reason to protect his massive fortune from his wife-to-be.
If a source close to the Royal couple can be believed, Harry never questioned his love for Markle or her love for him. 'He is determined that his marriage will be a lasting one,' the source added.
If this is true, Prince Harry is following the example of his older brother, Prince William. He also rejected a prenup before tying the knot with Kate Middleton in April 2011.
Daily Mail reported that Prince Charles and the late Princess Diana didn't have a prenup. However, theirs wasn't a fairytale marriage, and Diana had to fight for a divorce settlement.
She eventually received a settlement of $23 million from Prince Charles, as well as a $560,000 payout per year. But Prince Harry is convinced he found true love.
Harry has a fortune of approximately $42 million, $18 million of which he inherited from his late mother when he turned 30. The Prince also received a salary of $45,000 while serving the Army Air Corps.
Harry, William, and Kate receive allowances from a fund valued at approximately $4.6 million. The money is used for their official wardrobe, travel and staffing expenses.
Opinion seemed to be divided. On Twitter, Mags Reddington said that it was a 'bad move,' while a user known as Stockman noted that Markle has a 'history of unsuccessful relationships.'
Elvira said that Prince Harry's love for Markle is 'genuine,' and commended him for not planning a divorce. She also added that true love is about love and respect.
Please fill in your e-mail so we can share with you our top stories!