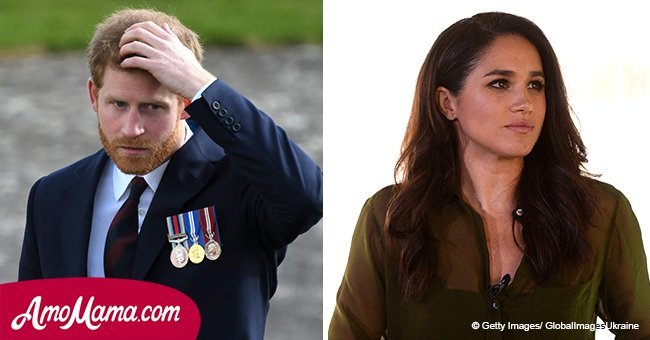 Prince Harry reportedly rejected a prenup with Meghan Markle ahead of their marriage

He is not the only royal to disregard the formality.
According to an article published by Fox News, Prince Harry reportedly refused to sign a prenuptial agreement with fiancé Meghan Markle, as he believes their marriage will last forever.
By refraining from signing the prenup, Prince Harry has emphasized his faith in the relationship with Markle.
The Prince appeared to view the agreement as a way of acknowledging that he and his beloved could possibly split someday, and he strongly believes that that day will never come.
Prince Harry, the 33-year-old royal whose love story involving the American actress from Suits captured the hearts of millions worldwide, has highlighted his commitment to make their marriage work, no matter the future holds.
Despite having a fortune of an estimated $54 million, the soon-to-be-wed royal has clearly stated that he does not see the need for safeguarding his wealth.
A close friend of Prince Harry reportedly revealed that a prenup was never on his mind.
In disregarding the financial agreement, Prince Harry has seemingly followed his brother's footsteps. Prince William also displayed the same level of confidence when he decided not to sign a prenup with his wife Kate Middleton.
While Prince Harry's wealth is comprised of a whopping $18 million in inheritance apart form assets worth $35 million, the net worth of his fiancé is approximately $7 million.
The duo seems to prioritize their love for each other over everything else, given that Markle has put a stop to her acting career to become Princess Henry of Wales.
The wedding of the romantic couple is scheduled to take place in May at the Windsor Castle and is one of the most anticipated events of the year.
With the Queen officially giving the couple her blessing, the home finalized and wedding preparations carrying on in full swing, Prince Harry and Markle seem to be focused on getting prepared for their married life.
Please fill in your e-mail so we can share with you our top stories!