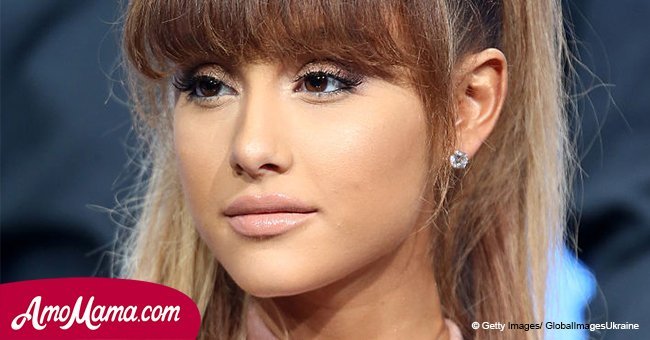 Ariana Grande opens up the truth about pregnancy after recent rumors emerged

After Ariana Grande's very long social media hiatus, people are wondering if there's actually more to the story than just a hiatus.
Could it be that Ariana Grande is pregnant with Mac Miller's child? Fans are now speculating that Ariana might be pulling off a Kylie Jenner especially after being absent from social media for quite a while.
The Ariana Grande pregnancy rumor started when fans noticed her absence on social media. However, sources close to the singer have said that this is far from the truth, and there is actually another reason why she hasn't been online.
Her last posts on her Instagram and Twitter accounts were still from December 31, 2017. Because of this, people have wondered whether or not she was trying to pull a Kylie.
However, reliable sources from the singer have ensured fans that this was not the case.
"Ariana's break from social media has not been because she is hiding a pregnancy with her boyfriend the way Kylie did. She just wants a healthy break from social media. When her new album and tour is ready to be announced, she will return with regular updates on Twitter and Instagram."
The insider also shared how Ariana was not hiding because she was having Mac's baby, but because of the trauma she experienced from the fatal bombing that occurred during her Manchester concert last May 22, 2017.
"The incident has been difficult for her to overcome."
Despite all the pregnancy speculations, fans can be assured that Ariana is working on her upcoming album. Her fourth album with Republic Records, Ariana teased some of her new songs in her Instagram stories since early March.
While Ariana is writing most of the songs on her album, Pharrell Williams and Max Martin are the two main producers.
Please fill in your e-mail so we can share with you our top stories!