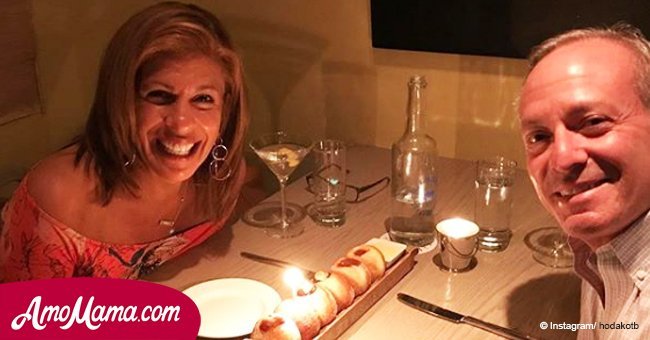 Hoda Kotb is reportedly having thoughts of marriage, long after becoming a mother
The 53-year-old Today co-anchor, Hoda Kotb, discussed the possibility of marriage when she was interviewed by Ellen DeGeneres.
Kotb has been dating financier Joel Schiffman, 59, for more than four years, but his identity was only revealed in 2015 when photos of the couple were leaked to the media.
As reported by Fabiosa, Kotb would refer to him as 'Boots' on air and refrained from mentioning him by name when telling Kathie Lee Gifford about their vacations.
However, they have since gone public about their relationship and have been raising their daughter, Haley Joy, together.
When Ellen asked if they were considering marriage, Kotb replied that "everything's great" and that she's happy with the current state of affairs.
"We're together. I feel like there's not a rush other than we're old, and if we're going to do it, we might as well do it. I think it's fun like this. I don't mind it."
Hoda Kotb, YouTube / The Ellen DeGeneres Show, January 21, 2018.
They candidly discussed the possibility of adoption, and Kotb said the process strengthened their relationship. When she was informed that she would be Haley Joy's mother, 'everything just felt right.'
Kotb admitted that being a mother was a long-standing dream of hers. In 2017, she was diagnosed with cancer and can't have children due to the treatment she received.
She told Ellen that she suppressed her feelings for a long time. It reached a point where she simply had to sit Schiffman down and discuss it with him becuase she couldn't 'push it down anymore.'
She recalls telling him that he didn't have to answer straight away, he could 'take a day, take a week, take some time,' before adding that she 'would like to explore adoption' with him.
Kotb was overjoyed when Schiffman said he didn't need a day. She said that she knew in that moment he was the right man for her.
Please fill in your e-mail so we can share with you our top stories!