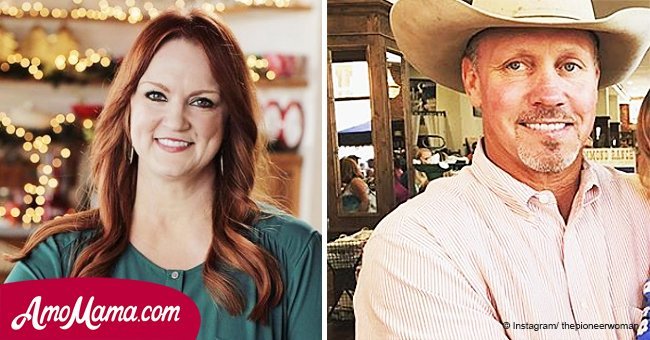 'Pioneer Woman' Ree Drummond opens up about the sad truth behind her marriage
The famous television star opened up about a surprising truth about her relationship with her husband.
Ree Drummond of The Pioneer Woman revealed through her blog post that she was not as close to her husband, Ladd, as it was seen on television.
According to Radar Online, the couple recently took a trip to Vail, Colorado, but while writing about the trip in her blog, Ree revealed the surprising reality.
She explained that going to Vail has been the family tradition for a while. She also enjoyed the trip like any other trip. She also termed the trip as being 'wonderful.'
However, she also confessed the hard truth that Ladd doesn't consider the family trip to be one of his top priorities. "Ladd doesn't get to go every time since ranch work takes precedence," Ree revealed, as per the online source.
She further revealed in the surprising blog post that because of Ladd's disinterest in such trips, she tries to savor every moment that they are together.
The television star couple has been married since 1996. Soon after getting married, Ree had to witness the sad divorce of her own parents after learning that her mother, Gerre Smith, was having an affair with the family pastor.
Despite hinting about troubles in their marriage and the struggles in their relationship, Ree also admitted in her blog that she was able to 'sneak in a couple of date nights' along with Ladd during their trip to Vail.
Meanwhile, Ree has been just as busy in her career with the recent launch of her magazine, The Pioneer Woman. She is also busy designing her kitchenware line, which is available at Walmart.
In a recent news reported by Radar, it was even found that some angered fans had criticized the star for the quality of her kitchen line. Several have come front claiming that those kitchen products were 'explosive.'
Please fill in your e-mail so we can share with you our top stories!