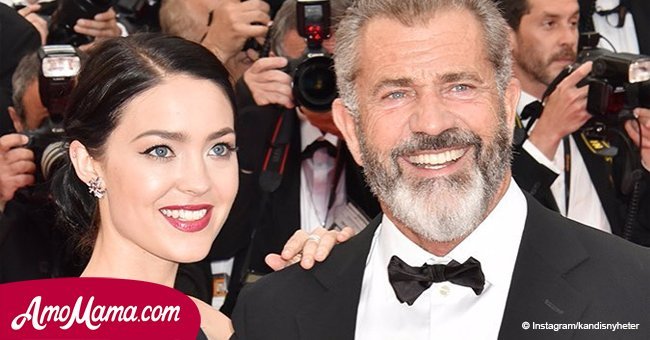 Mel Gibson, 62, proudly walks next to his bombshell girlfriend, two times younger than him

The 62-year-old actor, Mel Gibson, was recently photographed while out shopping with his 27-year-old girlfriend.
Gibson has been dating Rosalind Ross since 2014, and the couple has one son together. Fifteen-month-old Lars was born on January 20, 2017.
As reported by Daily Mail, Gibson and Rosalind 'enjoyed a low-key trip to the grocery store' on March 19, 2018. Ross is a former champion equestrian vaulter and writer.
Lars is Ross' first child and Gibson's ninth. He has seven children with his first wife, Robyn. The couple walked down the aisle on June 7, 1980.
They filed for divorce 27 years later. Gibson admitted that his drinking problem was to blame for the split. The separation began a day after he was arrested for drunk driving.
Gibson was involved with the Russian pianist, Oksana Grigorieva, from April 2009 until April 2010. They have a daughter together, 9-year-old Lucia.
Two months after their split, Grigorieva filed a restraining order against Gibson. At first, she wanted to Gibson to have no contact whatsoever with Lucia.
However, the order was modified the following day regarding Gibson's contact with his daughter. Four days later, Gibson filed a restraining order against Grigorieva.
During their recent outing, Gibson and Ross looked relaxed. Gibson was dressed in faded jeans and a plain black t-shirt while Ross wore tight grey leggings and a blue t-shirt.
Ross paired the outfit with bright-colored trainers and decided to forego makeup for the day. Gibson looked casual with a dark grey hoodie tied around his waist and sunglasses clipped to his shirt.
'Regarding age and relationships, it's just a number. We dig each other. It's working out great. She is a really special person.'
Mel Gibson, Daily Mail, March 20, 2018.
Ross is a private person, and friends close to the couple said she was having trouble with the negative attention that accompanied their relationship, and added that she wanted 'to get on with her life.'
Please fill in your e-mail so we can share with you our top stories!