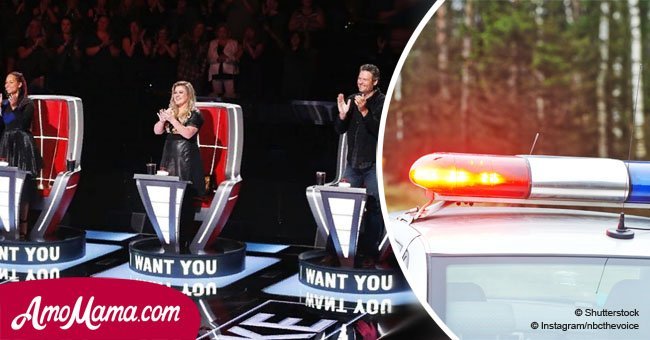 Blake Shelton opens up about being pulled over by cops after a night of drinking

When celebrities go to talk shows, they usually promote one of their songs or films and have a nice conversation with the host.
Most of the times, they talk about common things and don't share many details of any personal experience. That's not what happened on March 20, 2018, during The Tonight Show Starring Jimmy Fallon.
Inquisitr reported that Blake Shelton was the guest that night and after laughing for a while, Fallon asked him to tell the story about the night he, Kelly Clarkson, and Adam Levine went out together in Oklahoma.
Shelton started saying he and Clarkson went to one of Levine's shows in Oklahoma in 2012 and, after that, they got together, hired a designated driver, and started drinking.
While they were on the road, a policeman pulled them over. Shelton explained that it was not like they didn't respect the police but, since they knew they hadn't done anything wrong, they got 'cocky.'
Levine, who is from Los Angeles, didn't see it that way. Shelton admitted that in Los Angeles, people don't get to talk back to the police, but in Oklahoma, if people have a good point, they can do it sometimes.
Clarkson was the one 'ribbing' the officer while Levine watched everything surprised and scared. At one point, he got really upset and, convinced they were going to jail, he said 'Kelly shut up! Kelly shut up!' and started crying.
Everything ended up in the best possible way as the police let them go without even a traffic ticket because, after all, they never did anything wrong.
Nowadays, all three of them are working together on the new season of The Voice. As usual, Levine and Shelton 'rivalry' is present and the fact that Shelton revealed that story might bring more heat to it.
The good thing is that their relationship out of the cameras is really good and they enjoy a lot the time they spend together.
Please fill in your e-mail so we can share with you our top stories!