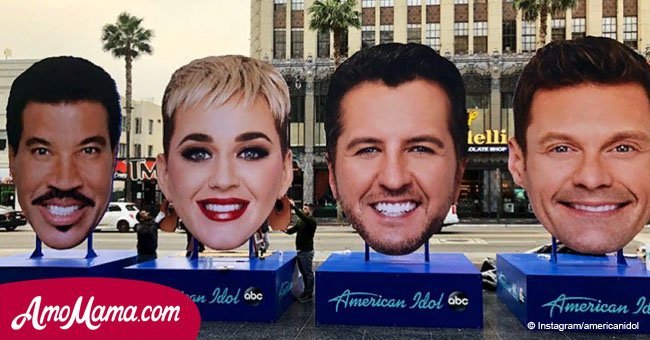 It may be the end of 'American Idol' as it seems an embarrassment to network over recent events

The show suffers under a panel shrouded in controversy and an overtly positive tone.
According to an article published by Inquisitr, American Idol is losing its edge over other reality music shows owing to a host of reasons and has led the ratings and viewership to fall drastically.
The ratings of the show's episode that aired last Monday were underwhelmingly low, and ABC is reportedly extremely disappointed by the numbers.
One of the reasons that the show is has lost viewers is the controversies that have recently surrounded host Ryan Seacrest and one of the show's newest judges, Katy Perry.
The reputation of Seacrest was seriously questioned when his ex-stylist opened up with shocking revelations of being sexually assaulted by him over the course of several years.
Seacrest has declined to speak about the issue, and it is said that American Idol has been shielding him from the negative publicity.
Perry also made headlines recently over her plans to convert the are of an old convent to a luxury estate. The back-and-forth between the convent and Perry's team resulted in the matter being taken up in court.
Matters worsened when a senior nun revealed that her continuous court battle had cost her a lot and had left her with almost no money.
Perry's image was further damaged when a nun fainted in court and eventually passed away – her last words in court being "Katy Perry, please stop."
While these scandals have jeopardized viewership, some believe that the massive dip in the show's ratings and popularity has to do with the temperament of the new panel of judges on the show.
In the show's earlier seasons, Simon Cowell's brutally honest and at times mean comments were one of the highlights.
His views often contradicted those of Paula Abdul and Randy Jackson, but the conflict was extremely engrossing and added to the spirit of the show.
This energy seems to be lacking in the show's new panel, which appears to have taken a softer approach towards commenting on performances.
The focus of the judges appears to be on being kinder to every contestant, and they seem to relent to each other's opinions very easily, resulting in a bland show overall.
Another aspect is that the once wildly popular contest has failed to produce commercially successful singers. While the second season of the show had attracted 28.06 million viewers, this number plummeted to a mere 7.7 million viewers in the most recent episode.
Please fill in your e-mail so we can share with you our top stories!