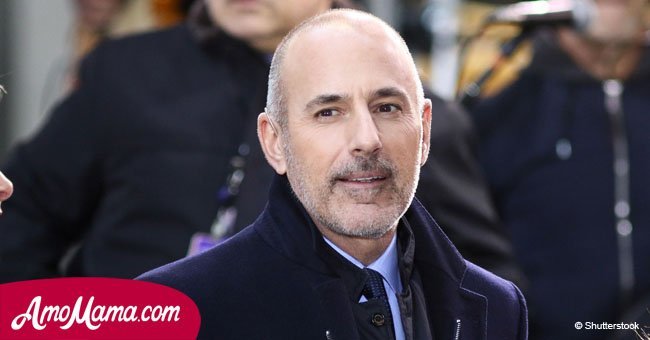 Another humiliation hits Matt Lauer's dignity in a string of bitter sexual assault consequences

The disgraced television host continues to lose his celebrity status.
According to an article published by Inquisitr, former Today host Matt Lauer's picture was taken off the wall of fame at the award-winning eatery, the Palm.
This reaction from the team at the steakhouse came months after he was fired from NBC over sexual assault allegations and is the Palm's way of homering the #MeToo movement.
While there have been reports of Lauer planning a comeback while keeping a low profile, his friends reportedly believe that he should take the Palm's action into consideration while gauging the current state of his reputation.
The abrupt end to his stint with NBC has taken a toll on Lauer, as reported by his close friends and neighbors. Additionally, he has been troubled by the fact that his wife Annette Roque decided to leave him.
Roque had previously confirmed that she was seeking a divorce, stating that her marriage had broken irreversibly due to Lauer's infidelity. The estranged couple has also put their home in Sag Harbor up for sale.
Anonymous sources close to Lauer have shared that Lauer believes that once the divorce is finalized, he is looking forward to starting his life with a fresh mind in the personal and professional domain.
Lauer also seems hopeful about relaunching his television career. It is also rumored that he is in the process of writing a tell-all book which might implicate many people he has worked with.
However, incidents like the scrubbing off of his picture at the Palm might prove as roadblocks, and resurrecting his reputation might prove more difficult.
The Palm finally took down Lauer's picture after allegations against him continued to increase in number. His former colleagues Hoda Kotb and Kathie Lee Gifford continue to be featured on the wall.
While Lauer continues to live quietly in the Hamptons, his friends have expressed concerns over his unrealistic plans. They also suggested that he issue a public apology, believing that it would give him a headstart.
However, it is reported that Lauer is not willing to issue any such statement at the moment. Instead, in his view, stepping away from the scene and the eyes of the media seemed like the right thing to do.
Apart from Lauer's, the steakhouse took down pictures of Harvey Weinstein and Bill Cosby in support of the #MeToo movement.
Please fill in your e-mail so we can share with you our top stories!