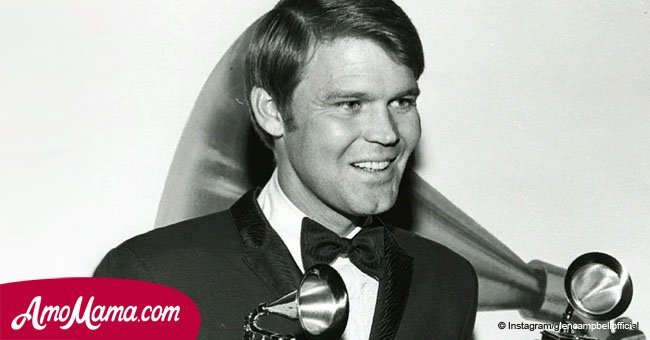 Glen Campbell's widow feuds bitterly with late husband's kids over a multimillion-dollar legacy
The widow of Glen Campbell is on a legal dispute against the late star's three older children.
Kim Campbell finally voiced out her thoughts about the feud between herself and Glen's children over his reported $50 million fortune.
According to Rare Country, the children accused Kim of refusing to let them visit their father when he was in an Alzheimer's care facility in Nashville. Kim denied the claims.
Talking to Inside Edition, she insisted that they never even tried to call her to ask how their father was doing nor did they offer any kind of help.
Glen's eldest son, Travis, filed a lawsuit asking for what he claimed was their part of the family fortune.
The three children were left out of their father's will, which Kim said she had nothing to do with.
Clarifying the issue, she explained that the will was finished in 2002 and the choice was solely made by Glen because he had his reasons.
Kim also said that Travis never visited his father for two decades prior to his passing in 2017.
"It has been very painful and hurtful. It's a nightmare to have people on the internet threatening to kill you because they think you are this horrible person who wouldn't let people visit, which is totally false."
Kim Campbell, Rare Country, March 20, 2018
Kim also took the time to speak out against Glen's former girlfriend, Tanya Tucker. She released a song entitled Forever Loving You following his death.
Tucker revealed that the proceeds from the song were going to benefit Alzheimer's disease research. She also insisted that her motives were innocent and she was not trying to make some fortune out of Glen's death.
As for Kim, she had been doing advocacy work for Alzheimer's patients and their families.
Teaming up with Global Alzheimer's Platform Foundation and the ride service, Lyft, Kim wanted to provide transportation for people with the condition who are participating in clinical trials.
"It's devastating to lose someone to this disease. It's heartbreaking, but I want to bring something positive out of it," said Kim.
Please fill in your e-mail so we can share with you our top stories!