All you need to get rid of your cough is ginger. Simple hack removes mucus from your lungs
People who smoke excessively might battle with a lingering cough, while children with a fragile immune system are also easy targets. 
Staying up with a chronic cough all night is no one's idea of fun. Besides a cough syrup and expensive medication, there are other ways to combat the build-up of mucus. 
In most cases, a chronic cough or a lingering cough can last up to two months. While it can be caused by an array of conditions, the most common are acid reflux and asthma. 
Cough syrups are usually considered to be the most accessible form of treatment, but the side effects include headaches, migraines, and insomnia. 
Some cough syrups even contain habit-forming substances like codeine.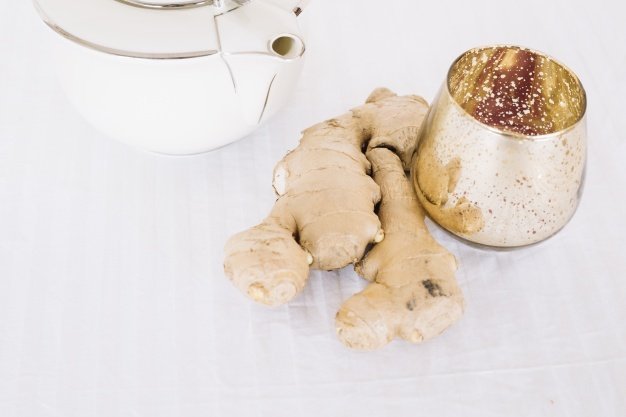 Everyday household items and ingredients can be used to make a ginger wrap that will remove mucus and make breathing easier. 
Most people can see the results after just one night. It also cures a persistent cough. 
You will need the following ingredients: 
1 tablespoon ginger, fresh or powdered
Honey, preferably raw 
Olive oil or coconut oil
Flour 
Adhesive tape
Napkins 
Gauze 
Start by mixing the honey and flour. Then add the ginger and olive oil, and mix well. Place the mixture on the napkin and seal carefully with a piece of gauze.
Place the napkin on the bare chest so that the mixture is in contact with the skin, and secure with the adhesive tape. Adults can keep the mixture on for the duration of the night. 
The mixture should not be left on the chest for more than three hours in the case of children. The ideal time for this treatment would be three hours before a child's bedtime. 
Ginger activates the endocrine system and allows the body to produce more sweat, making it a very effective form of treatment. However, keep in mind that ginger is sensitive to a child's skin. 
This article is solely for informational purposes and is not intended to provide medical advice. Before undertaking any course of treatment, please consult with your physician or other healthcare providers.