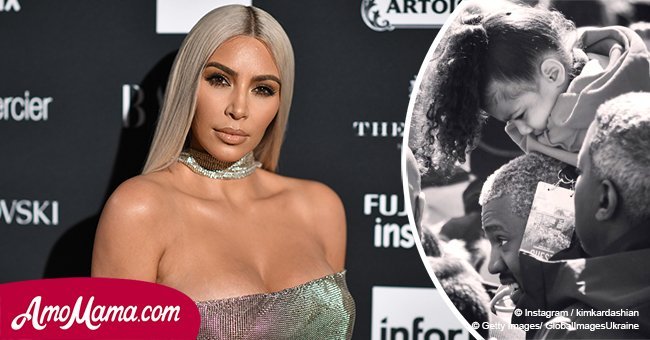 Kim Kardashian joins 'March for Our Lives' with her daughter and husband
The socialite and television personality, Kim Kardashian, attended the march against gun violence with her husband Kanye West and daughter North West.
The March For Our Lives took place on March 24, 2018, and was attended by more than 2 million protestors across the States. It was organized by the Never Again activists.
As reported by People, Kim Kardashian decided to join the march, and she hoped that North would remember attending the event for the rest of her life.
The star family joined the Washington D.C protestors, and Kim took to Twitter afterward saying that she was happy to share the moment with her family.
She took photos and shared it on her social media accounts. Kanye has been vocal about gun violence for years and expressed his views in a 2016 BBC Radio interview.
He said that society is numb to the 500 kids who are killed in Chicago every year. He also added that "we're numb to the fact that there was seven police shootings at the beginning of July."
Two months after his interview, Kim was robbed at gunpoint in Paris. She started to work with the Everytown for Gun Safety Organization to change legislation.
The March For Our Lives event was attended by several celebrities, but the focus was on Emma Gonzales and the students who delivered speeches on the day.
The march was planned by survivors of the Parkland Shooting in Florida which took the lives of 14 students and three teachers on February 14, 2018.
Emma Gonzales stood on stage for six minutes and twenty seconds, the exact amount of time it took the Nikolas Cruz to kill 17 people and disappear into the crowd before being arrested an hour later.
"Everyone who was there understands. Everyone who has been touched by the cold grip of gun violence understands."
Emma González, CNN Edition, March 25, 2018.
She later clarified on Twitter that her entire speech, including the 4 minutes of silence, was about 6 minutes and 30 seconds. "Imagine how it would feel if you had to hide during that silence," she concluded.
Please fill in your e-mail so we can share with you our top stories!