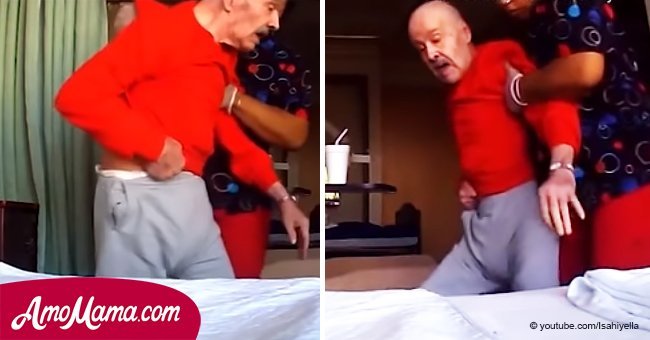 Hidden camera captured horrifying abuse of wheelchair bound old man by cruel nurses
When the old man began complaining about his treatment, his son had a plan to understand what was going on without anyone noticing.
After Salim Younes's father, Hussein Younes, complained to him about the treatment he received in his nursing home, the son decided to see what he could do.
According to Relay Hero, Hussein was admitted to Autumnwood of Livonia, a home in Michigan, after going through abdominal surgery.
He needed a wheelchair to get around due to the weakness of the left side of his body after he underwent abdominal surgery.
The 89-year-old man then complained to his children about receiving abuse from his caretakers at the nursing home, but they had no idea that they were about to reveal something shocking.
Hussein's family noticed cuts and bruises on their father's body, severe weight loss, and a change in his behavior, as he was having anxiety attacks that caused him to yell and shake.
Salim set up a hidden camera in what looked like an alarm clock and checked the footage two days later. He saw his father being ignored when asking for help, enduring racial slurs directed at him, and other egregious treatment.
"I was shocked. I did not believe what I was seeing," Salim explained.
After the footage's collection and the family confronting Autumnwood, they attempted to silence the family and asked them to keep the treatment a secret.
The family is currently litigating a civil lawsuit against the facility and its parent company, Southfield-based Ciena Healthcare, for the treatment Salim said his father received.
The family and their attorney, Jonathan Marko, say they went public because there was a gag order on the case that's recently been lifted.
Marko said that all employees identified from the video were finally terminated, as additional training was provided to all employees.
Please fill in your e-mail so we can share with you our top stories!