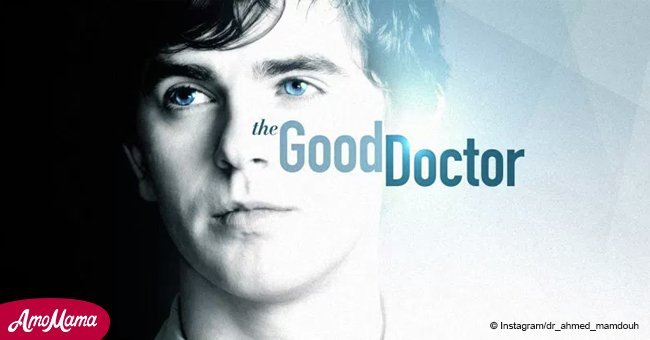 'The Good Doctor' major character's destiny is revealed after his brain cancer diagnosis

Learning that a loved one has a terminal cancer is among the worst things a person can feel.
Dr. Shaun Murphy of The Good Doctor is no different and, when he learned that Dr. Aaron Glassman had been diagnosed with a terminal brain cancer and that he got 15 to 18 months to live, he did his best to cure him.
Pop Culture reported that Murphy, played by Freddie Highmore, kept telling Glassman, portrayed by Richard Schiff, to get a second opinion but he refused in the starting minutes of the last episode of the series' first season titled More.
Without giving up on the life of his mentor, Murphy tried to look for a solution and asked Jessica (Beau Garrett) to convince Glassman to get another imaging test. After that, their discovery was even worse.
They realized he didn't have 15 to 18 months to live but only 3. When Glassman knew that, he told Murphy to stop trying to save him because he would like to have fun and enjoy the last moments of his life instead of trying to find a miracle cure.
When Glassman told him that it was hopeless to keep digging in the medical books, Murphy surprisingly said 'okay,' but he continued naming the things that might work to find the tumor.
After suggesting that a biopsy through his nose would be the best option, Glassman agreed and, a couple of studies and exams revealed that he would be fine with chemotherapy and brain surgery.
All those events came after last week's penultimate episode titled Smile, when Murphy noticed Glassman and Debbi (Sheila Kelly), who works at the St. Bonaventure Hospital cafeteria, have some sort of chemistry.
Glassman asked her out on a coffee date but it didn't go so well at the beginning. A couple of minutes later, when they saw a vintage car in an accident, they realized that both of them have something in common: a love of vintage cars.
During a dinner date, everything was going smoothly until Glassman couldn't talk any longer and started feeling a pain in his head due to the brain tumor that Murphy identified in the next episode.
Please fill in your e-mail so we can share with you our top stories!