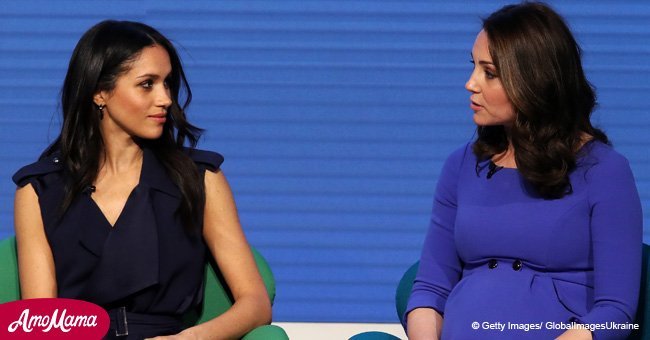 Duchess Kate is there for Meghan Markle amid the damaging nude photos scandal
The Duchess of Cambridge tries to help her future sister-in-law as much as she could despite her busy schedule.
Kate Middleton has reportedly been helping Meghan Markle in adjusting to her new life as a future member of the British Royal family, as suggested by Entertainment Tonight.
Even though she is incredibly busy with her royal duties and being a mother to Prince George and Princess Charlotte, as well as being pregnant with her third child, Middleton reportedly makes time to give her full support and lend her hand for Markle.
She has been supposedly teaching her and guiding her in everything that is related to the Palace protocol.
Markle has been spending quite some time in England rather than the United States ever since her engagement to Prince Harry became official in November 2017.
Inquisitr suggested that Markle has been befriending Middleton and she always runs to her for advice now that she is going to become a part of the Royal Family.
Ever since the engagement, Markle has been a constant recipient of public scrutiny and controversies. One of the heaviest scandals she has been involved with is the leakage of her alleged nude photos.
Middleton reportedly is on Markle's side through and through in spite of everything.
The Kensington Palace sent out a representative who stated that the leaked photos were fake and were just digitally tampered with.
Although, a few tabloids have insisted that the nude photos were real.
Even though Markle and Middleton are reportedly really close, Markle won't likely choose her as her maid of honor during her wedding with Prince Harry.
Markle said she chose one of her good friends who had supported her and remained by her side over the years.
The former Suits actress did not reveal her name but it will soon be revealed since we are less than two months away to the most-awaited royal event this 2018.
Prince Harry and Meghan Markle are set to exchange vows at St. George's Chapel at Windsor Castle on May 19, 2018.
Please fill in your e-mail so we can share with you our top stories!