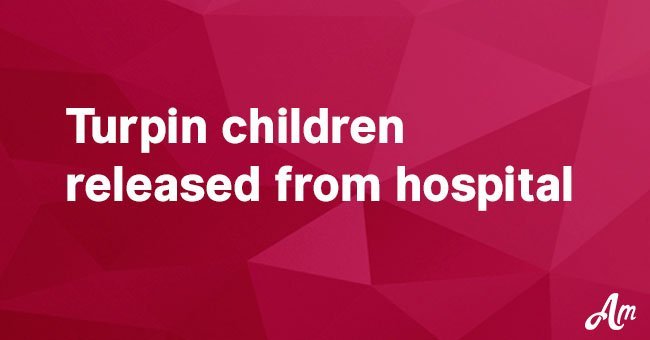 Turpin children released from hospital, start new lives on their own

The Turpin siblings have made remarkable progress since they were rescued from their abusive parents and what is now known as the House of Horrors.
The 13 children ranging in ages from 2 to 29 were rescued on January 14, 2018. Their parents, 57-year-old David and Louise, 49, was charged with unlawfully imprisoning their children.
As reported by Uplifting Today, the oldest seven were released from the hospital and taken to a safe location, a 'rural home' where they are monitored by a public guardian and their attorney, Jack Osborn.
As for the younger siblings, two were sent to one foster home, and four were sent to another home. They keep in touch with each other via Skype calls.
Their case shocked the world when it came to light that the six children and seven adults were tortured and starved by their parents. They were imprisonment for most of their lives and shackled to their beds.
The survivors - they don't want to be called victims - said they were only allowed to shower once a year, and sometimes went days without food.
They have since been undergoing physical and phycological treatment, as well as malnutrition treatment. Making their own decisions was a novelty, and they had a lot to learn about leading a normal life.
Since being rescued, they have learned how to use iPads and have watched the Harry Potter movies. It might seem like everyday actions, but some of the youngest siblings have never seen a movie before.
Medical staff who were caring for them said it was hard to say goodbye when the children were released from hospital. They were also amazed by the children's ability to love.
Despite what had happened to them, they still formed bonds with the people who cared for them. They are described as 'joyful, warm, considerate.'
"They still have the capacity to love and trust people who have been good to them. Their spirit has not been crushed. They want to do things for themselves, and they want to start having independent lives."
Jack Osborn, Uplifting Today, March 23, 2018.
Please fill in your e-mail so we can share with you our top stories!