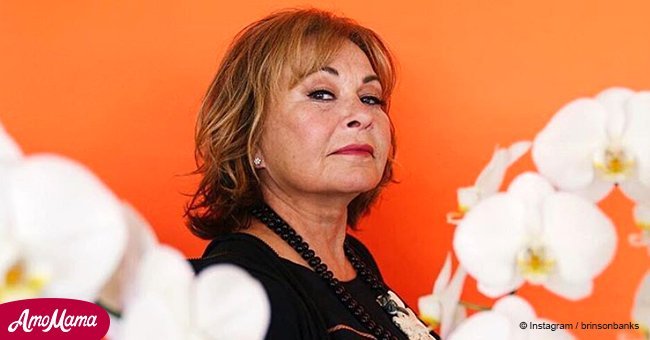 Meet the beautiful children of Roseanne Barr, who isn't just an actress, she's also a mom of 5

She gave birth to her first child at the age of 17.
An article published by Closer Weekly reported on the stories and whereabouts of the five children of Roseanne actress Roseanne Barr.
Barr's onscreen character has gained an iconic status, and fans love her for her quick-wittedness and tough love as Roseanne Conner.
While she gears up to bring back the popular character, she continues to be a doting mother to her five children. Barr was only 17 when she gave birth to her daughter Brandi Brown. In 1970, soon after her birth, Brandi was given up for adoption.
The mother and daughter led separate lives for 17 years that followed, after which they reunited. Brandi had not only bonded again with her mother personally but was also a critical part of the Roseanne show as assistant producer.
Source: Getty Images/GlobalImagesUkraine
In 1974, Barr met her first husband Bill Pentland. Pentland was a hotel clerk whom she first met in Colorado. The duo fell in love and tied the knot in February 1974.
Pentland and Barr were married for 16 years, and raised three children together, Jessica, Jennifer and Jake.
At one point, Jessica and Jennifer were among the writers of Roseanne. Jake, the youngest of the three, also had a short stint with the show, where he appeared as a paperboy in a few episodes.
After her divorce, Barr got acquainted with comedian Tom Arnold, who was the opening act for Barr's stand-up comedy gig.
After courting for a few months, they got married. The marriage lasted four years until they drifted apart and called it quits. They did not have any children together, and they officially ended their marriage in 1994.
Shortly thereafter, Barr married for the third time. In 1995, she tied the knot with her former personal security guard, Ben Thomas.
The couple had one son, Buck, through assisted pregnancy. Barr's pregnant belly was visible during the seventh season of the show.
However, her marriage with Thomas also ended, and she has been dating Johnny Argent since 2003. They are not yet married and have no children together.
Please fill in your e-mail so we can share with you our top stories!