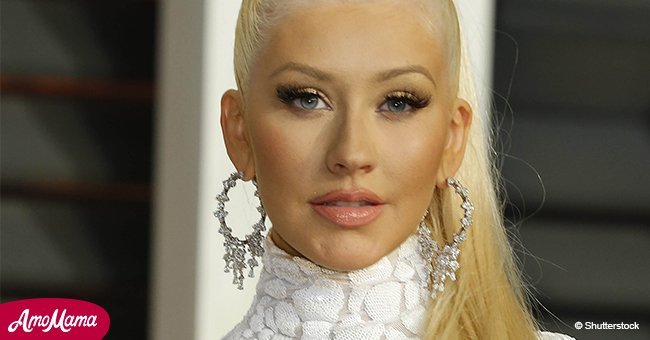 Christina Aguilera reveals why she left 'The Voice' in recent interview.
Fans weren't happy to see Singer Christina Aguilera leave NBC's The Voice but she opens up about her leaving in a recent interview.
Amomama shares with you details of Christina Aguilera sudden exit from being a coach on The Voice and her reasons why as gathered from Inquistr on March 27, 2018.
Team Aguilera on NBC's singing competition show, 'The Voice', was unstoppable and it was obvious why, they had the iconic singer of all times, Christina Aguilera as their coach. Who wouldn't rock with Christina as your coach?
But team Christina is no more as the singer left the show citing some reasons for her exit. Christina explained that the show had become too routine and stifling for her and so she needed freedom.
The singer who has had six non-consecutive seasons on the show as a coach said:
'I can't stay in a stagnant place for too long, which is why I think the position I was in with the Television just became very stifling'
She continued speaking about her need for freedom from her routine life of sitting on red chairs suggesting she might not be returning from her break as she said:
'I need movement. I need to go explore, be an artist, create and transform'
Christina was one of the four original coaches on The Voice when it first aired in 2011, she's also the first female coach to win the U.S version of the competition.
She first appeared alongside coaches Adam Levine, Blake Shelton and Cee-Lo Green when the show first aired.
Her last appearance on the show was on the show's tenth year anniversary where she coached alongside Adam Levine, Blake Shelton, and Pharrell Williams and ever since she hasn't returned.
It was stated that the only reason made herself available for the 10th season of the show was because she wanted a winner desperately and luckily for her, she found her request in contestant Alisan Porter.
Although it seemed Aguilera left the show without a hint of care or remorse in the world, she confessed that exiting the show felt bittersweet and she exited the show to improve herself as an artist.
The coaches of The Voice season 15 are yet to be announced. We sure miss seeing the beautiful Christina Aguilera sitting in the red chair!
Please fill in your e-mail so we can share with you our top stories!