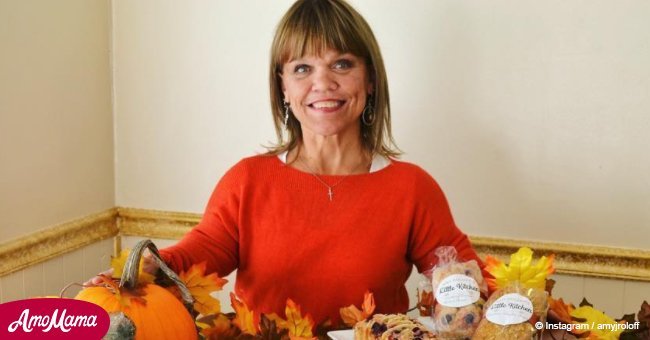 Amy Roloff's beau shares the truth on feud with girlfriend's ex-hubby after engagement rumors
For years, fans and critics alike have been wondering if there's a feud between Amy Roloff's ex-husband and her current beau.
AmoMama brings you the details of Amy's boyfriend finally speaking out about the alleged 'beef' between him and his girlfriend's former husband according to a post by The Hollywood Gossip on March 27, 2018.
After years speculating if Amy Roloff's former husband and her current boyfriend get along or not, it seems like fans are finally getting the answers they need as one of the men is speaking out.
Chris Marek was led to say something after Amy shared a sweet photo of them together. While the photo looked innocent enough, followers immediately launched an attack on Matt Roloff.
According to the fans, Matt had never showered Amy with the level of affection Chris shows her on a regular basis. This argument carried on for a bit as they passionately pit Chris against Matt while making assumptions that the duo hates each other.
But to hear Chris say it:
'To be honest, Amy was concerned in the beginning about how Matt and I might interact. She has no concerns about that now. Everything is good. Matt and I get along just fine.'
That is awesome for the Roloff family as it shows how well put together they are. Chris and Amy had started some months after the reality TV star had finalized her divorce from Matt.
Matt and Amy had announced back in June 2015 that they were going their separate ways after four kids and twenty-seven years together. The duo was quick to note that they were proud of all they had done together and would keep working together.
And from the look of things, the former couple has managed to keep to their words as they remain an important part of each other and their children's lives. They often share photos of them 'hanging out' with their children and grandchildren, from time to time.
There's obviously no bad blood there and we sure hope that Chris' statement will keep people's nose out of his relationship.
Please fill in your e-mail so we can share with you our top stories!