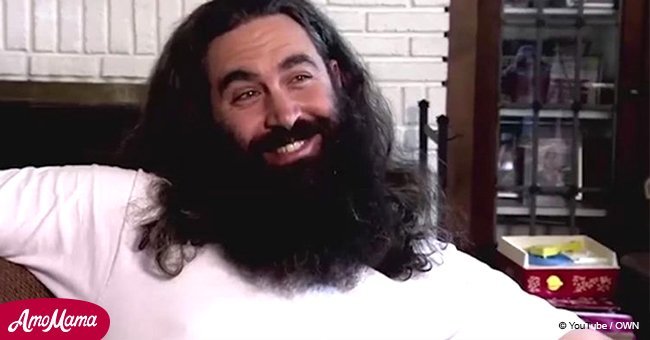 Veteran shaves for the first time in 12 years. Now he looks like a real model

Women indulge in makeovers quite often, but men could benefit too, as this veteran proved.
Some men like wearing a beard. It is assertive, masculine, virile. It saves a lot of time in the mornings, and it looks pretty good on some men unless they start looking like grizzly bears.
Beards tend to mask a man's face, so even though the less handsome might benefit, the good-looking men end up looking older than their years, and hiding their best features.
Heidi has been dating Josh, 38, for quite a while, but he stopped cutting his hair and shaving his beard after he was discharged from the military 12 years ago, reported Shared.com on the 13th of March 2018.
Josh clung stubbornly to his locks and his beard - and to his fashion choices. He always wore the same type of outfit every single day: a plain white t-shirt, blue jeans, and boots.
"I dare you to make me look better than I do right now,"
Josh, Shared.com, 13th of March 2018.
Heidi thought that Josh could take a chance on a little change, but he was quite adamant until she got Oprah Winfrey to intervene. Under the influence of the most powerful - and persuasive - woman in the world, Josh finally agreed to a makeover.
Josh openly challenged Winfrey's team of stylists headed by Tim Gunn to improve on his looks. The team accepted and were frankly victorious as Josh later admitted.
Gunn decided not to remove Josh's beard, but to trim it down to urbane elegance. He did cut off Josh's bush of wild mountain-man hair and dressed him in designer clothes.
The veteran rocked a tailored leather jacket, slim fitting jeans, and swanky dress shirt. Gunn explained to Oprah that he dressed Josh in clothes he would be comfortable with, that 'fit' in with his personality and his image of himself. Josh wowed Heidi, Winfrey and her audience with his hunky cover-man good-looks.
Please fill in your e-mail so we can share with you our top stories!