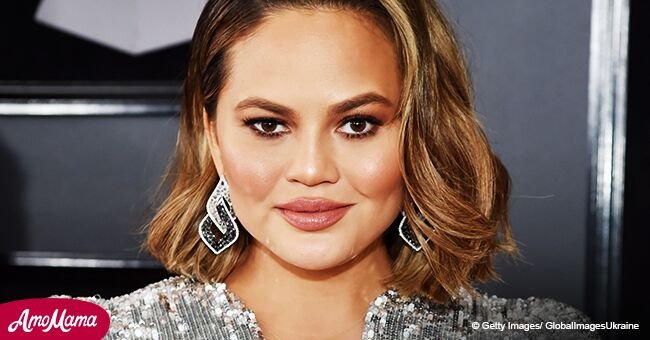 Pregnant Chrissy Teigen, 32, reveals what she plans to do before getting her bikini body back
Chrissy Teigen, 32, is in her third trimester with baby number two, but she is already thinking of her third, according to the Daily Mail. When asked in an interview with Us Weekly how she plans to shed the baby weight, Teigen said she will do it after number three.
'"I think I do want to have another baby after this and then get hot. 'I just want to go babies, back to back to back, but then I think maybe I want to have my 30s, really live in my 30s and not just be pregnant throughout them.'
It helps that the Sports Illustrated Swimsuit Issue model has a supportive husband who loves her pregnant body and the entire experience. She told Us Weekly that John Legend holds her belly at night and sings to it. I'm really lucky because some men start to look at you like a tool, I've heard, so I've been scared and don't let that happen to me! But it hasn't and it's really good."
The Lip Sync host revealed that she and her husband were having a hard time deciding on a name for their unborn child. She said it was almost the same with Luna and that they had to go back and forth and only came up with the name three days postnatal. If the baby were a girl, she said, it would have been much easier. "I have an arsenal of girl names, but between John and I, we feel that we know somebody with every name that we try and pick out."
She further said that she would like to wait until the baby is born to give him a name. "I'm not mad at the name J.J. for John Jr. — I like traditional names. It's not going to be a wild name."
We wish them the couple our best as they await the birth of their son. Want to propose a name for their boy in comments?
Please fill in your e-mail so we can share with you our top stories!