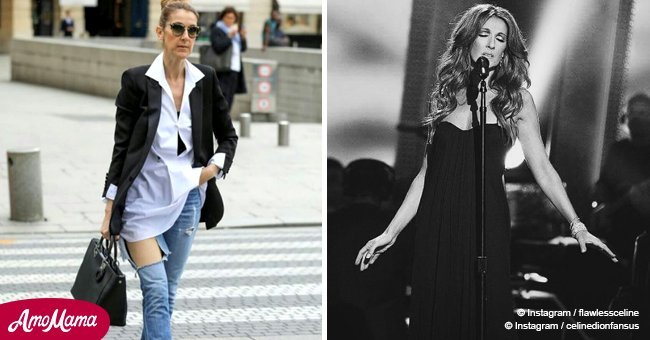 Celine Dion cancels Las Vegas concerts to have surgery
The 50-year-old singer has been dealing with a medical condition that keeps getting worse.
As reported by Good Fullness, Celine Dion had to cancel her upcoming shows in Las Vegas due to a condition in her middle ear. The Canadian singer decided to undergo a surgery.
Confirmed by Celine's official Facebook page, her staff posted an announcement that the singer's upcoming shows in Colosseum at Caesars Palace for March 27 through April 18 have been canceled.
'Celine has been dealing with a condition in her middle ear known as Patulous Eustachian tube, which causes hearing irregularities, and makes it extremely difficult to sing,' the staff wrote.
The Grammy award winner has been experiencing this unfortunate medical condition for the past 12 to 18 months.
It has been treated with ear drop medications at first, but these medications are not working anymore, so Celine will undergo a surgical procedure to treat her condition.
'Celine is expected to resume performances at The Colosseum as scheduled on Tuesday, May 22nd,' the staff concluded.
According to Celine, her luck hasn't been 'very good' recently. She also apologized to her fans who planned to travel to Las Vegas just to see her show.
Celine, who has an estimated net worth of $650 million, married Angelil on December 17, 1994, and has three children with him.
After her husband died in January 2016 due to throat cancer, she admitted that she became very lonely that she would sleep with her six-year-old twins on the same bed.
The My Heart Will Go On singer also found comfort in the love, devotion, and admiration of her fans. She once said that her fans seem married to her songs. They even sing her songs as a lullaby to their children.
Celine has one of the greatest success stories ever told. She has sold more than 220 million albums over the course of her career. Her iconic songs have left an indelible mark on the history of pop music.
Please fill in your e-mail so we can share with you our top stories!