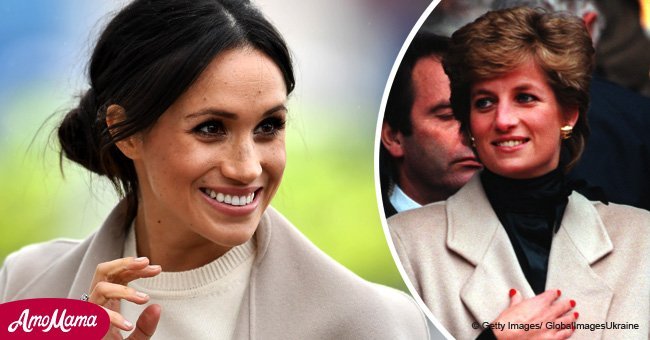 Meghan Markle had thoughts about Diana since early years. Here is what connects them
Reports revealed that she had been a fan of her fiancé's mother when she was still a young child.
Meghan Markle is said to have been idolizing Princess Diana for so long. A newly published book revealed that the People's Princess has been an inspiration for the former Suits actress.
Royal critics further shared that Markle could be the next Princess Diana in this modern era, as suggested by Closer Weekly.
Andrew Morton recently wrote a book entitled Meghan: A Hollywood Princess, which is set to be released in the United States on April 17, 2018.
Morton claimed that Markle "was intrigued by Diana not just for her style but also for her independent humanitarian mission."
The Sunday Times also shared that Markle saw the late mother of Prince Harry as her role model.
Grant Harrold, a former butler of the Royal Family, suggested that Markle has been showing signs that she is just like her future mother-in-law when it comes to acting like a royal with her "modern approach."
On recent royal appearances, Markle had been very interactive with the people, speaking to them and hugging them.
Hugging the public is unusual for the older members of the royal family, although Prince William and Prince Harry had previously been seen doing it. It is something that they most likely adapted from their late mother.
"It's something younger people do. She's got her own way of doing things... You look at the energy of Princess Diana and she was very much somebody that would hug people. She was famous for it, wasn't she?" said Harrold while talking to E! News.
Harrold worked for the Royal Family for seven years. He officially retired in 2011.
He noted that Markle may have a tough time adapting to the culture of the Royals since she is American.
Although, Harrold clarified that Markle will have people to help her learn the royal ways such as her future sister-in-law, Kate Middleton, who is very willing to assist Markle in any way she could.
Please fill in your e-mail so we can share with you our top stories!