Latest update on Prince Philip's condition after surgery, Buckingham Palace confirms the news
The retired Royal is said to be in a hospital for a medical procedure. Prince Philip was admitted to the hospital to undergo hip surgery.
According to Closer Weekly, the procedure was successful but the Prince is required to stay at the hospital while he recovers. He had the surgery on April 4, 2018.
Prince Philip, 96, underwent hip surgery at a London hospital, Buckingham Palace confirmed in a statement. In the statement, they shared that, 'His Royal Highness is likely to remain in the hospital for several days. He is comfortable and in good spirits.'
Philip had been hospitalized on Tuesday, April 3, 2018, according to People. He had missed the Royal Family's Easter services on Sunday.
A few days before that, he had to miss a planned outing with his wife on March 29, 2018, due to hip problems. Entertainment Tonight reported that he had actually missed several public outings in recent months.
A source stated that Prince Philip had been admitted to the hospital several times in recent years. The Duke of Edinburgh has had abdominal surgery, chest infections, surgery to correct carpal tunnel in his left hand, bladder infections, and a blocked coronary artery, amongst other illnesses.
'The Duke of Edinburgh has undergone a successful hip replacement operation. He is progressing satisfactorily at this early stage.'
Buckingham Palace, Closer Weekly, April 4, 2018
But one of the Queen's former physicians recently revealed that Philip was actually surprisingly fit for a man of his age. Most of his major health scares came years ago when he was actively participating in sports competitions.
He had previously developed synovitis, a rheumatic condition of the tendon in the hand, after a polo fall. Philip also broke a bone in his ankle and suffered arthritis in his right wrist during his polo-playing days.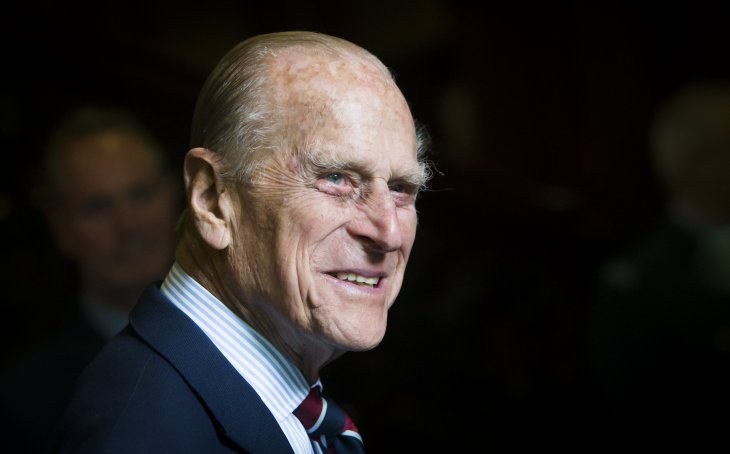 Express reported that the Queen's husband led a relatively healthy lifestyle today. "[He's] an advocate of healthy eating combined with exercise. He drinks only moderately, takes the stairs rather than [elevators], and still fits into the uniform he wore on his wedding day," it stated.
One of the biggest health scares he might have experienced during his life was a rumored prostate cancer diagnosis in 2008 according to The Guardian. But the palace never confirmed nor denied the reports.
The rumors came about after the Duke spent three nights in a London hospital to be treated for a chest infection. Since then, he has also been photographed wearing hearing aids even though the Royal Family has never officially commented on him experiencing hearing loss.
Although Philip officially retired from royal duties in August 2017, the Duke was still expected to attend major royal engagements whenever he could. He completed 22,219 solo engagements since 1952.
A big event he's expected to attend is his grandson, Prince Harry's, upcoming wedding to Meghan Markle on May 19, 2018. Royal expert, Kate Nicholl, recently revealed that Harry's special bond with his grandfather had impacted both the timing and the venue of his wedding.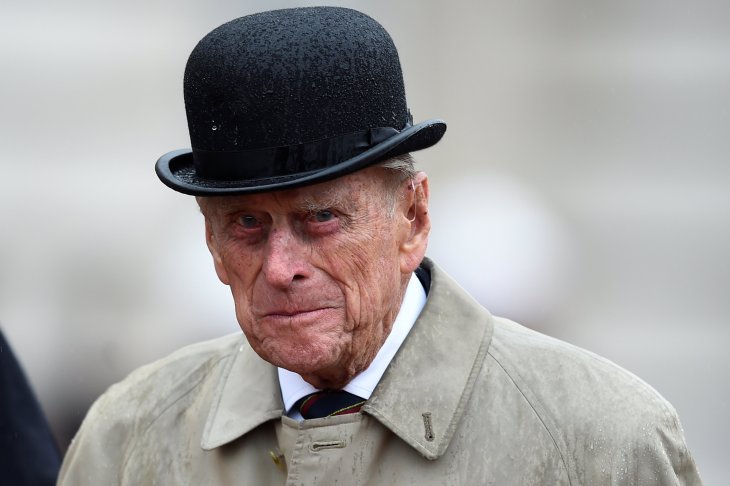 She shared that Harry had wanted something close to home for the Duke of Edinburgh and the Queen. He had pushed for a quick date because he really wanted him to be at his wedding as he's incredibly close to his grandfather.