Kirsten Dunst flaunts her growing baby bump in black mini dress during a date with fiance
Kirsten Dunst is expecting her first child with fiance Jesse Plemons, and the happy couple have been out and about since the announcement was made. 
Mom-to-be Kirsten was glowing as she enjoyed a simple lunch date with Jesse in Los Angeles last Wednesday. 
With a huge smile on her face, Kirsten, 35, dressed herself in a chic black dress that allowed her to walk comfortably. 
Keeping it casual with just a hint of make up, she also accessorized with a simple leather bag.
Her husband donned a checkered button-up polo, black jeans, and a green hat. 
The future parents-to-be looked very happy with each other, spending quality time out in the sun. 
Just a few months ago, Dunst revealed she was expecting her first child with Plemons. Since then, the actress has had numerous pregnancy photoshoots, including one with Rodarte.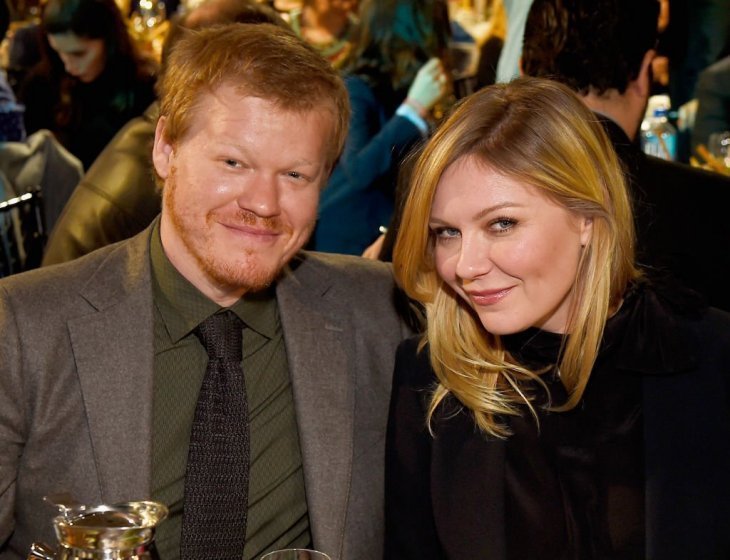 Kirsten and Jesse started dating in 2016, and got engaged to him the next year. 
In an interview with Marie Claire, Kirsten shared about her ideas on motherhood.
"I wasn't one of those 'I need a baby!' people until my goddaughter was born. I love her so much. That love is just like ... you can't experience that unless you have a kid."
She shares how the strong bond she has with her goddaughter has made her want to have her own children. 
"I put her to bed last night and she woke up this morning and said to her mom 'Where's Kiki?' I just love that love. That's what I want."