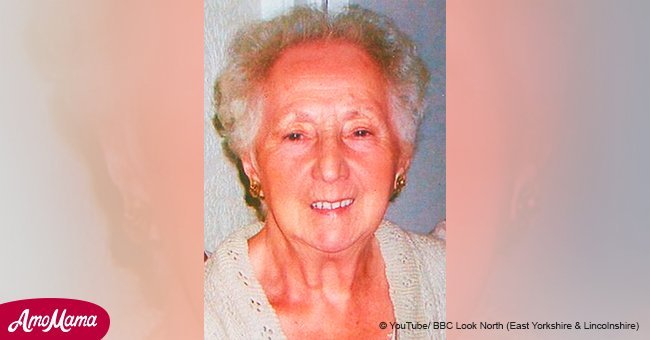 Staff laughing at dementia sufferer, 84, calling her a witch and swearing in front of her
The family was glad she had a dignified death surrounded by her near and dear ones.
Metro reported that 87-year-old Freda Jobson succumbed to Alzheimer's on April 2, 2018, but not before being mocked by her carers.
Jobson was filmed lying helpless in her bed as care home staff mocked her dementia. She was subjected to horrible abuse by three carers, who were later sacked and given lifetime bans from being carers.
Jobson's daughter, Maddy, said that the family feared her mother had given up the will to live when she was moved to Keldgate Manor in Beverly, East Yorkshire.
In the video clip, Jobson is asked if she was a witch who did 'black magic.' Her padded bandage which had been put on her elbow to cover a sore was removed and then wrapped around her head. The three also laughed and mocked at her groans.
Jobson was also mother to 63-year-old Jean and 61-year-old Christine.
Maddy said, "Our mom has been so strong. We're so grateful that she was given a dignified death, surrounded by family. She was so caring. We're all going to miss her so much."
Christine said that her mother had become very vulnerable during her final days. She fondly remembers her childhood.
Jobson was born on October 7, 1930, to Thomas and Dinah Dobson in Hull, East Yorkshire, and married George Jobson on November 15, 1952.
The couple then settled in Beverly where George was employed at a shipyard. They ran a successful grocery store in the 1970's before she became a nursing assistant.
She cared for her husband when he developed esophagus cancer. He died from the condition in 1994, aged 66.
The daughters told of their heartbreak at having to watch their mother's deteriorating health which led to social services finding a place for Jobson at Keldgate Manor.
She was frustrated because she had even lost her speech. She could not get the words out even if she knew what she wanted, according to Maddy.
The three carers, Tracy Priestley, 41, Sophie Hinchsliff, 24, and Danielle Snowden, 25, pleaded guilty at Hull Crown Court. They were given 12-month community orders and told to pay £1,500 (approx. $2,100) each in compensation, besides being banned from the industry for life.
Please fill in your e-mail so we can share with you our top stories!