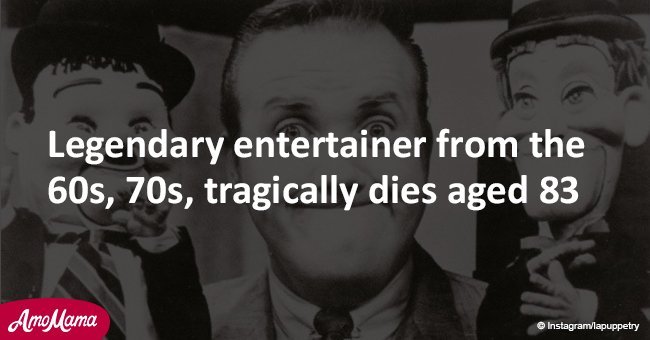 Iconic actor and beloved child show host from the 60's and 70's dies from heart failure aged 83
A man who became famous as an actor and comedian died recently. It's been reported that he had suffered from heart failure.
According to LA Times, Chuck McCann passed away at the hospital on April 8, 2018. He had a successful career as an actor and voice-over artist.
Chuck McCann died on Sunday at the age of 83. He was well-known for recording the famous line: "I'm cuckoo for Cocoa Puffs!"
His publicist, Edward Lozzi, shared that McCann had died of congestive heart failure in a Los Angeles hospital. The star was born on September 2, 1934, in Brooklyn.
His father was a bandleader/singer. The star was a close friend of Hugh Hefner and a regular at the Playboy Mansion.
He moved to Los Angeles in the 1970s. McCann made guest appearances on shows including Little House on the Prairie, Bonanza, and Columbo.
During the 1980s, McCann appeared as an announcer in various Playboy videos. This included the Playboy Playmate Playoffs.
He began an animation acting career, in which he voiced Mayor Grafton on The Garfield Show. The star also reprised Duckworth in DuckTales: Remastered.
McCann played Heff Heffalump in Disney's The New Adventures of Winnie the Pooh. He was known to a generation of children who grew up watching his children's shows in the New York City metropolitan area during the 1960s.
He is survived by his wife, Elizabeth Fanning, and three children.
Please fill in your e-mail so we can share with you our top stories!